Paris Vignettes, Volume 14, by William O'Such
Editor's note: This is the 14th installment in the "Paris Vignettes" series by photographer William O'Such. William was introduced to silver halide photography by his father, Chester J. O'Such, via the family's Ansco reflex camera and home darkroom. After college, William worked as a photographic engineer at Eastman Kodak, where he began to learn the art of photography. With his first SLR, a Canon AE-1, he photographed his inaugural voyage to Paris in 1982. This early spark turned into full passion when William became a Kodak expatriate in Paris from 1995-99. Before returning to the USA, William and his future wife Ineke bought an apartment in the Marais district. William continues to visit Paris at least twice a year to wander the streets, camera in hand, looking for the next vignette.
As mentioned in Vignettes 13, I had lots of time on this trip to explore more of Paris as we are working towards staying six months per year there. In the last article, I shared my black & white favorites and here are my top color choices from the same trip. Enjoy this latest adventure through my lens; I hope one day to have a photo show in Paris. Picking a theme with top photos will be extremely difficult but fun.
La vie bucolique à Paris
I may not agree with all of Mayor Anne Hidalgo's vision but je kiffe her push towards more green spaces in Paris. I find that even the existing parks are greener than before. On my first or second day I walked through Square du Temple near the Mairie (third arrondissement) and felt like I had been transported to the countryside.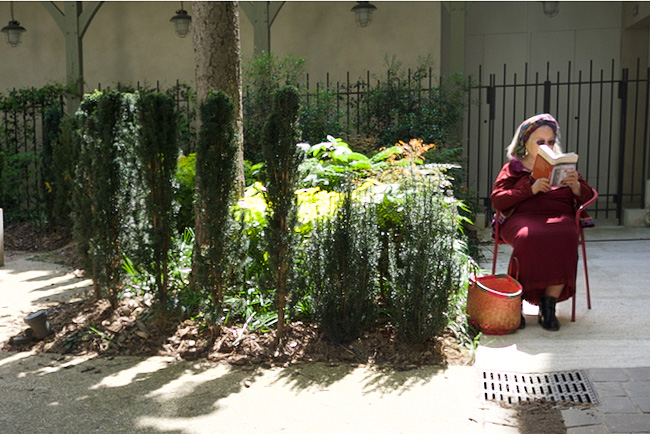 Un livre après le déjeuner
If you haven't visited before, you need to see the Victor Hugo museum. When we were there, there was a fascinating exhibit differentiating between "voir" and "regarder." Beyond the museum they have a wonderfully quiet courtyard area where you can enjoy lunch and afterwards read a book or just listen to the birds.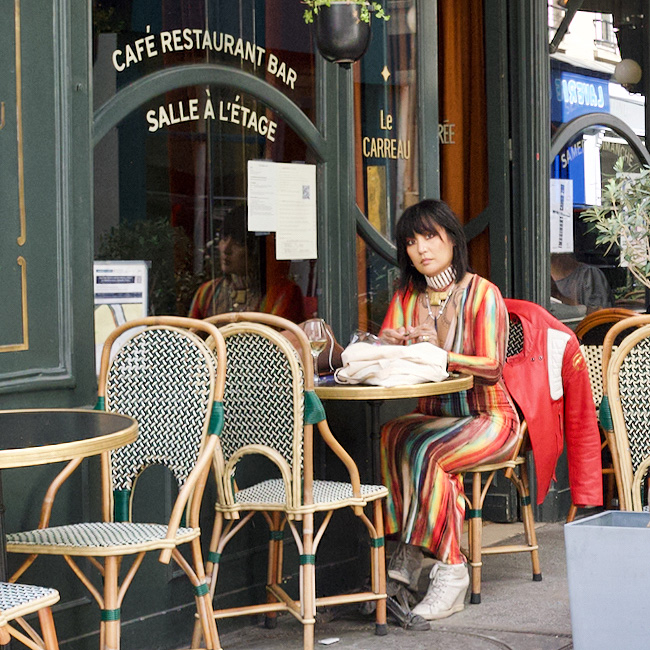 Rayures colorées
Somewhere in the upper Marais I stumbled across a woman's wonderful cacophony of color and stripes livening up the brasserie on a Tuesday morning.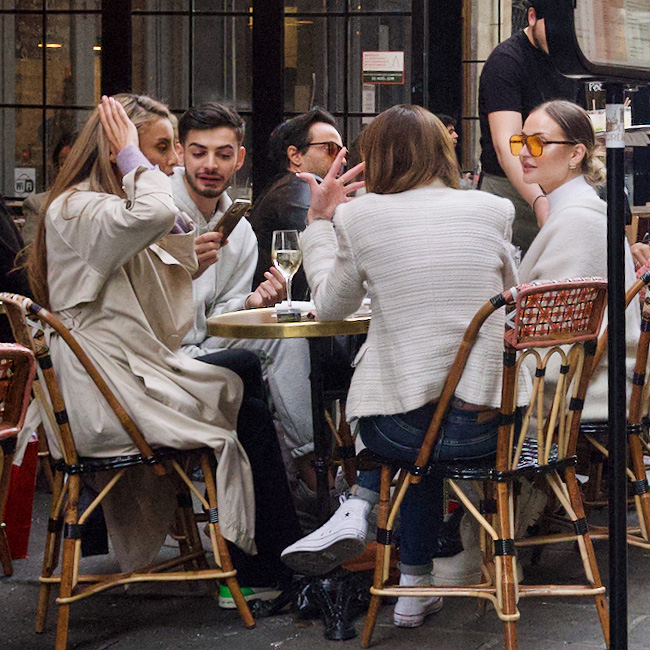 Bavardage du déjeuner
Lunch and conversation among friends. What more can you ask for on a sunny Friday?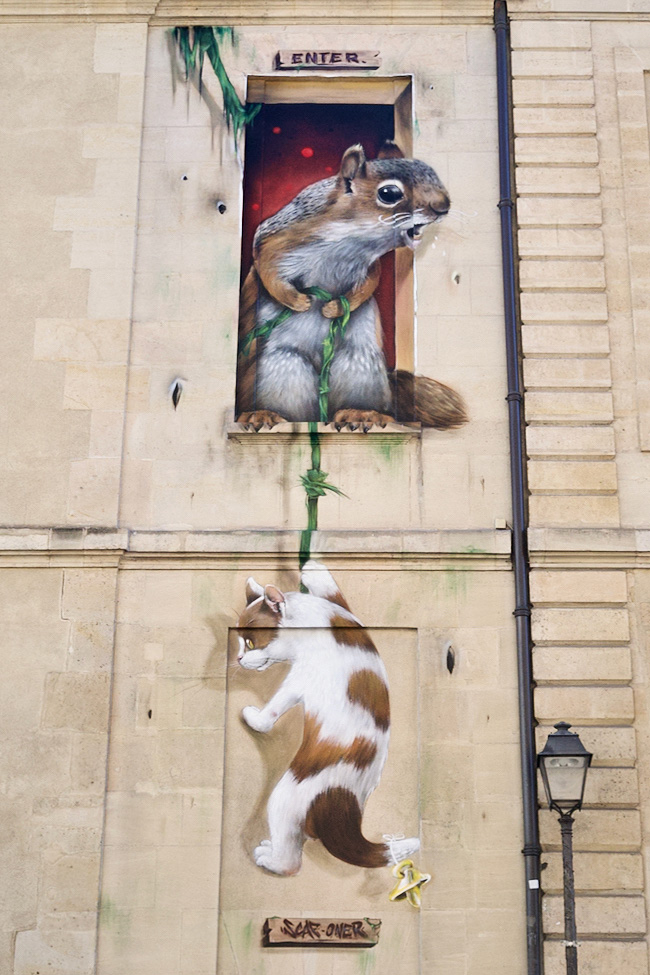 Evasion du musée
On the wall of the Museum of Hunting and Nature is a cat successfully escaping the museum. Hopefully the squirrel got out, too!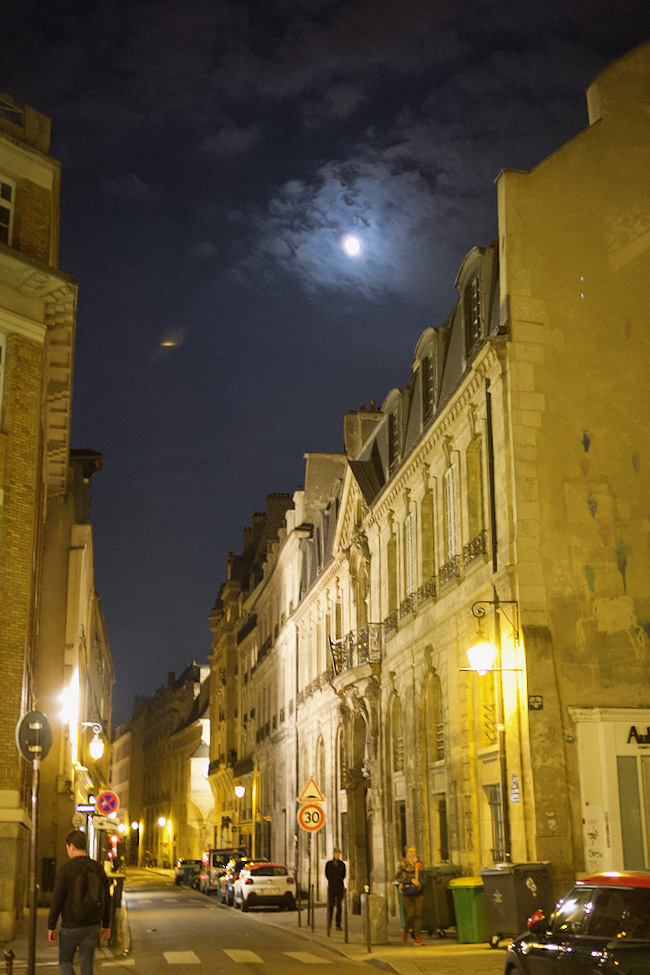 Pleine lune dans le Marais
We just finished dinner at Chez Camille and as we looked up, the moon lit up the rue des Francs-Bourgeois as an extra dessert on top of a wonderful meal.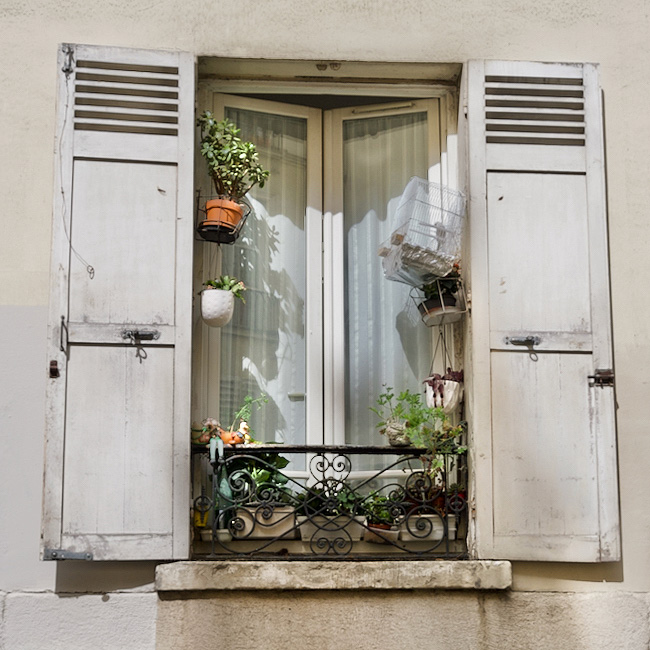 Fenêtre parisienne
During my second tour with my new favorite French guide, Patrick Bezzolato, we wandered around Ile de la Cité learning about the various "insolite" parts of the area. This window captured my eye as there was a little of everything there.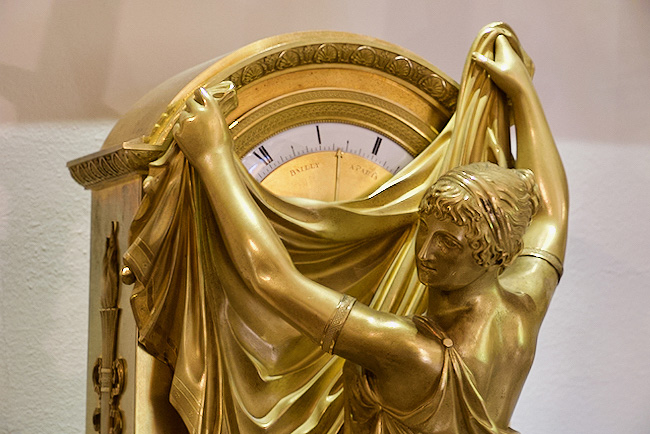 Cacher l'horloge
In the Musée Marmottan Monet, I cam across an interesting decorative object: a clock mostly covered by a statue. I never did find a good explanation but maybe it was to remind people to forget time and enjoy life ?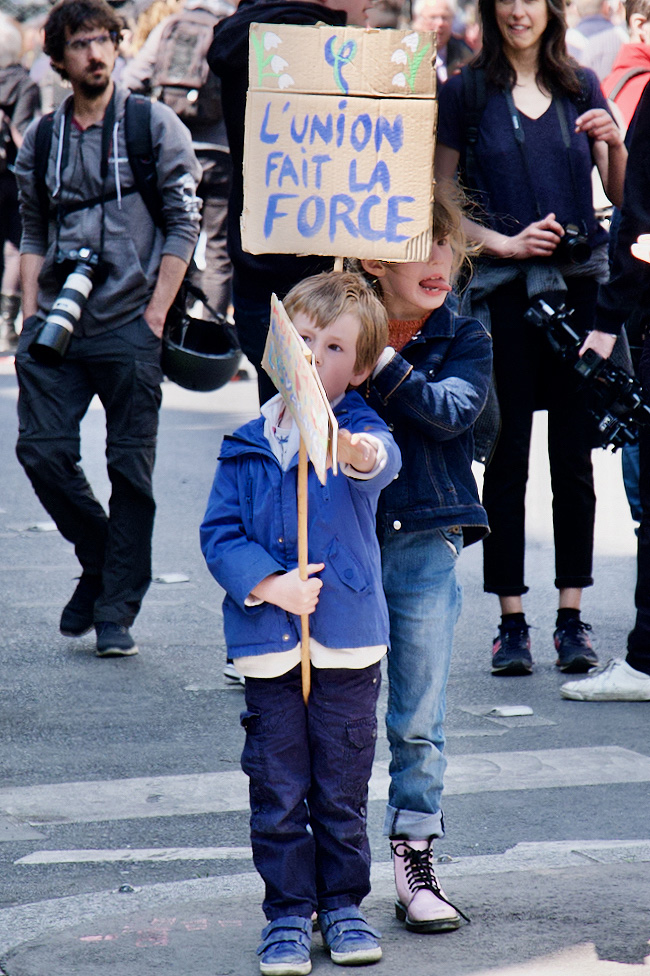 On commence jeune en France
Clearly training begins young in the art of the "manif" in France.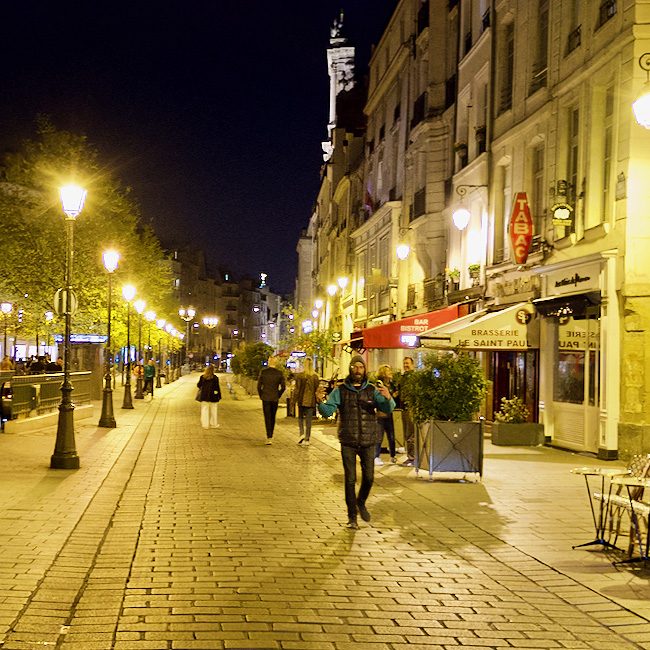 Le Marais au nuit
Nothing better than wandering on a warm night. Just past the St. Paul-Le Marais metro station (line 1), you can feel the evening beginning.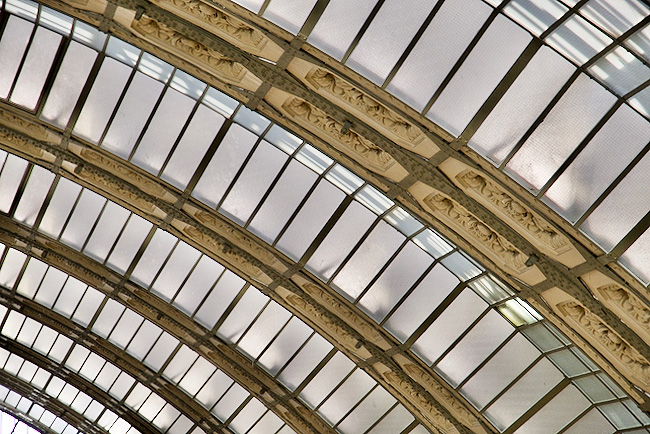 La toit du Musée d'Orsay
I could do a whole series of photos just on the beauty of the Musée d'Orsay. Here is just one – the rooftop and its sparkling, artistic glass.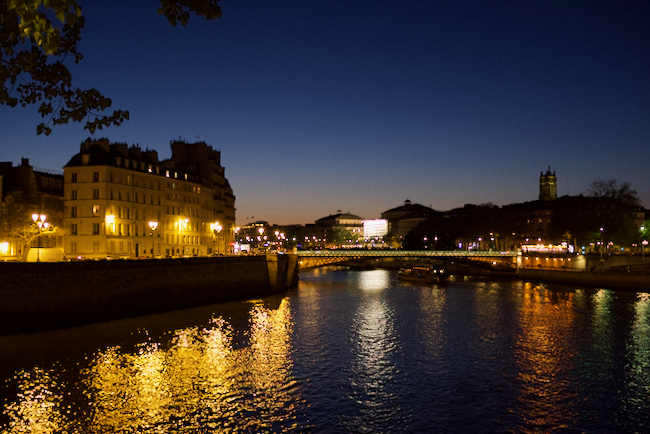 Reflets dans la Seine
I can't count how many photos I've taken around the Seine, whether during the day or at night. For me, the best time is the evening as the reflections vary every second.
These photos are available for sale by contacting him at [email protected]. To see the entirety of his collection, visit http://myviewsofparis.shutterfly.com . Or you can order them on Pictorem.
Lead photo credit : La vie bucolique à Paris © William O'Such
More in Paris museums, Paris Vignettes, photography in Paris, street photography, William O'Such
---
---