Musée de la Chasse et de la Nature: Not Your Standard Natural History Museum
Some museums get under your skin. They are those you never tire to see, again and again. Musée de la Chasse et de la Nature (Museum of Hunting and Nature) does that to me, and I could not be happier that it has finally reopened after an almost two-year-long hiatus, expanded and more interesting than ever. 18th-century still-life paintings of animals. © Sarah Bartesaghi Truong This museum, housed in two magnificent 17th- and 18th-century mansions in the  Marais, was born out of one man's dream and determination. François Sommer, born in the Ardennes region to an industrialist family involved in textiles, volunteered in the French Resistance in 1940, becoming a decorated pilot. After the war, he went back to work for the family business, establishing a reputation as a progressive entrepreneur who cared deeply about his employees. The Stag Room. © Sarah Bartesaghi Truong Besides flying, he had another passion, hunting, perceiving this sport as a way for man to commune with nature. This is why, with the help of his wife Jacqueline, as soon as the war ended he worked tirelessly to reintroduce several species of big game in his countryside estate in the Ardennes forest, an area that had seen the stock of deers and mountain sheep decimated to feed a starving population in the middle of a war zone. Antique hunting weapons. © Sarah Bartesaghi Truong A true visionary, Sommer was also instrumental in developing the first natural reserve in Chad, Africa, as early as 1950. Moreover, capitalizing on his ties to President Georges Pompidou, a good friend and hunting partner, he successfully lobbied in favor of a dedicated ministerial post focusing on ecology. The courtyard of the Hotel de Guenégaud. © Sarah Bartesaghi Truong
SUBSCRIBE
ALREADY SUBSCRIBED?
BECOME A BONJOUR PARIS MEMBER

Gain full access to our collection of over 5,000 articles and bring the City of Light into your life. Just 60 USD per year.

Find out why you should become a member here.

Sign in

Fill in your credentials below.
Some museums get under your skin. They are those you never tire to see, again and again. Musée de la Chasse et de la Nature (Museum of Hunting and Nature) does that to me, and I could not be happier that it has finally reopened after an almost two-year-long hiatus, expanded and more interesting than ever.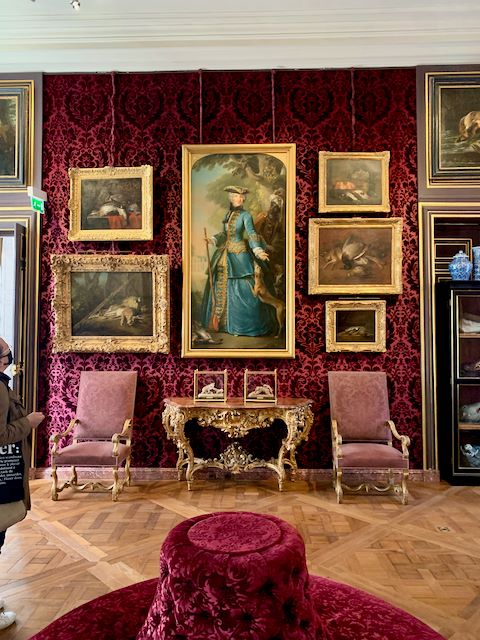 This museum, housed in two magnificent 17th- and 18th-century mansions in the  Marais, was born out of one man's dream and determination.
François Sommer, born in the Ardennes region to an industrialist family involved in textiles, volunteered in the French Resistance in 1940, becoming a decorated pilot. After the war, he went back to work for the family business, establishing a reputation as a progressive entrepreneur who cared deeply about his employees.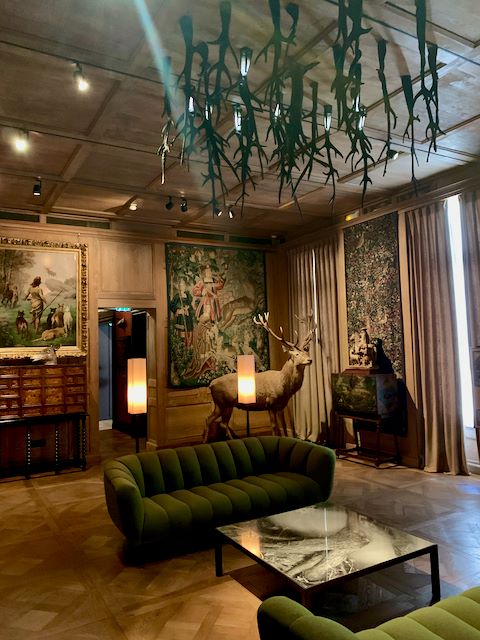 Besides flying, he had another passion, hunting, perceiving this sport as a way for man to commune with nature. This is why, with the help of his wife Jacqueline, as soon as the war ended he worked tirelessly to reintroduce several species of big game in his countryside estate in the Ardennes forest, an area that had seen the stock of deers and mountain sheep decimated to feed a starving population in the middle of a war zone.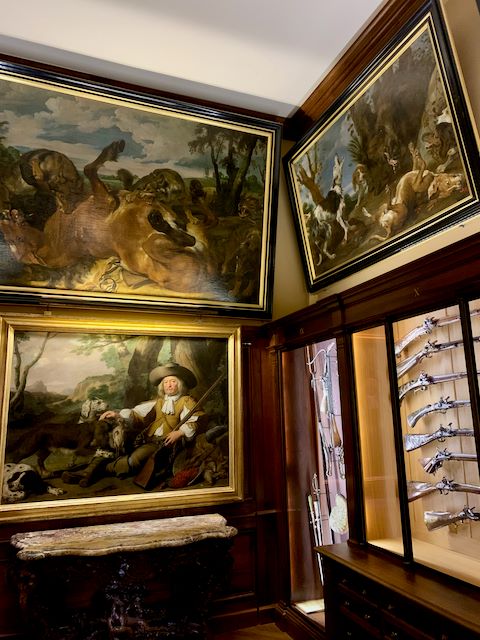 A true visionary, Sommer was also instrumental in developing the first natural reserve in Chad, Africa, as early as 1950. Moreover, capitalizing on his ties to President Georges Pompidou, a good friend and hunting partner, he successfully lobbied in favor of a dedicated ministerial post focusing on ecology.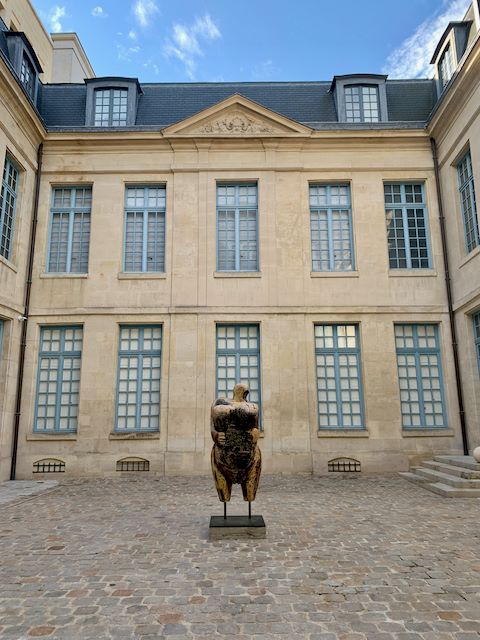 Following these conservation efforts, the entrepreneur and his wife embarked in another project, that would see the light in 1967 as the Musée de la Chasse et de la Nature, located in the heart of the Marais district, recently saved from razing by the efforts of Minister André Malraux. The museum was initially housed in one mansion, the Hôtel de Guénégaud, one of only two examples of François Mansart's work still intact in the capital (the other being the Hôtel Carnavalet).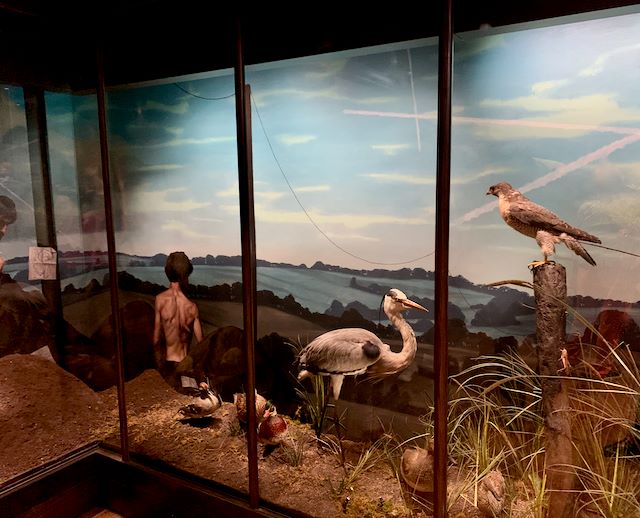 François and Jaqueline Sommer had imagined an institution that would display their precious collection of taxidermy mounts and classical art dedicated to nature, animals and hunting, while also welcoming specially commissioned contemporary works depicting the relationship between man and nature.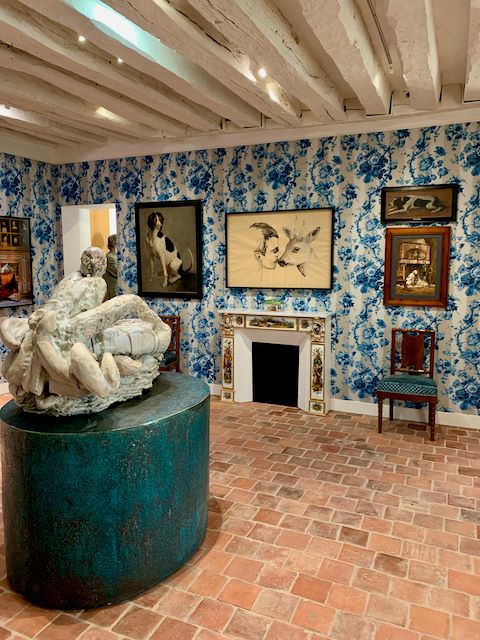 The museum soon outgrew its home, and the neighboring 18th-century Hôtel de Mongelas was annexed in 2007. The quality of the displays as well as the tireless patronage of young creatives, under the expert guidance of Claude d'Anthenaise, at the helm for 23 years, won the private institution the prestigious title of "Musée de France."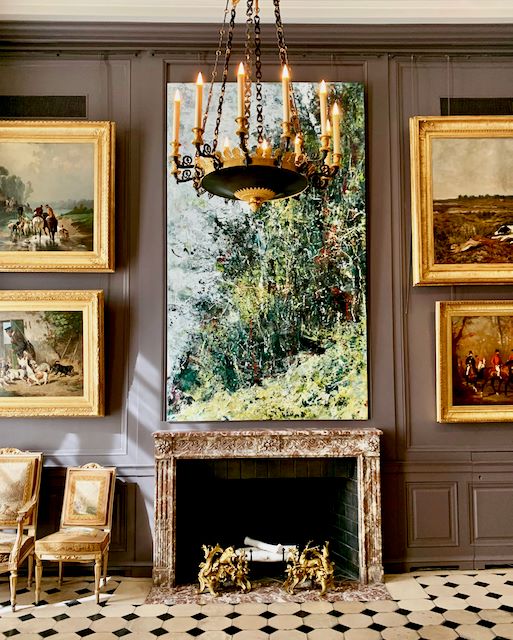 Victim of its own success, another refurbishment recently became urgent. Begun in 2019 and initially planned to last one year, the construction schedule was scuppered by the pandemic, but on July 3rd, 2021, the museum finally reopened its doors. The administrative offices, previously housed under the eaves, moved to a nearby building, and their place was taken up by new displays, increasing the exhibition space by almost a third. A bookshop has been added, and soon a café will welcome visitors in the shaded courtyard.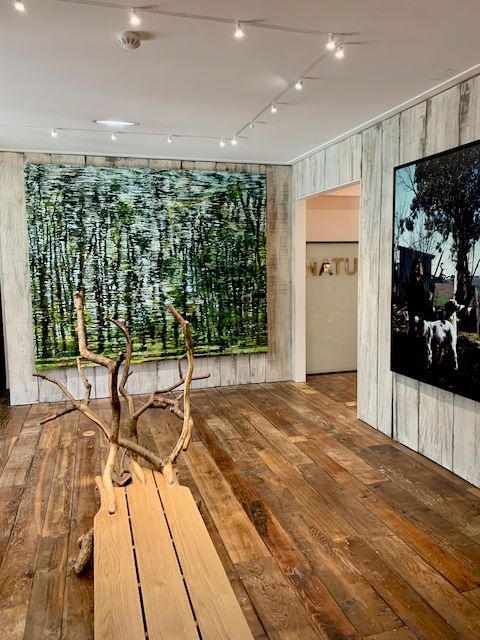 Besides a new, roomier aspect, the mission of the collection has evolved under the guidance of new director Christine Germain-Donnat and is now looking also at the less edifying aspects of the interaction of men and planet Earth.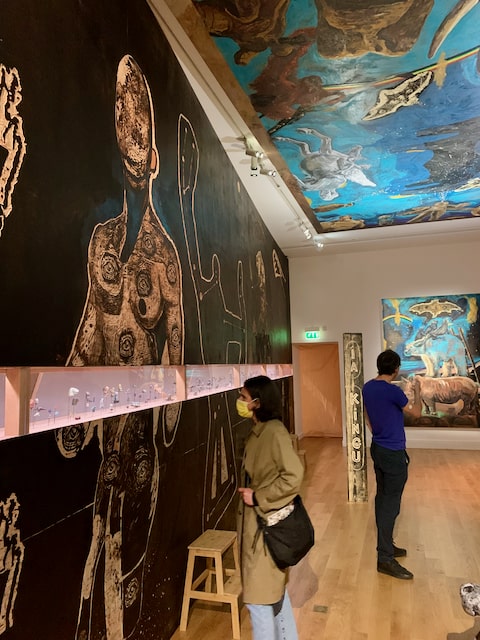 The magic of this museum is still there, despite its recent transformation. The unusual mix of storied decors, classical paintings and contemporary art is unique. Even antique hunting weapons and vintage taxidermy mounts that might appear controversial especially to a younger audience are displayed in a sensitive way.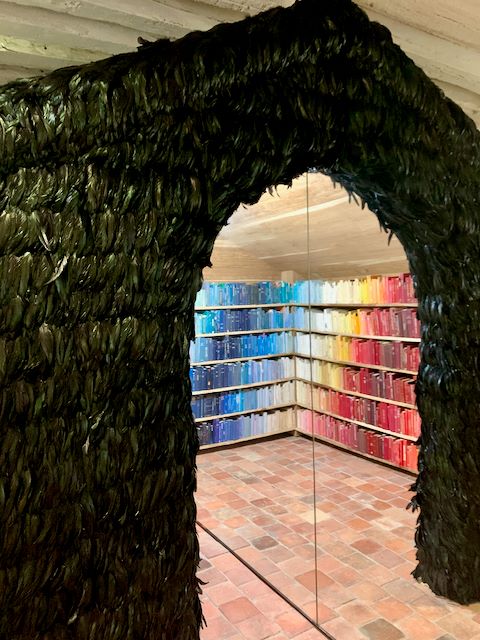 Many new, site-specific works have enriched the collection, including a small cardboard forest by Evan Jospin, two paintings by Philippe Cognée, an imaginary anthropologist's library by Markus Hansen and a contemporary take on the very traditional concept of dioramas by François Malingrëy.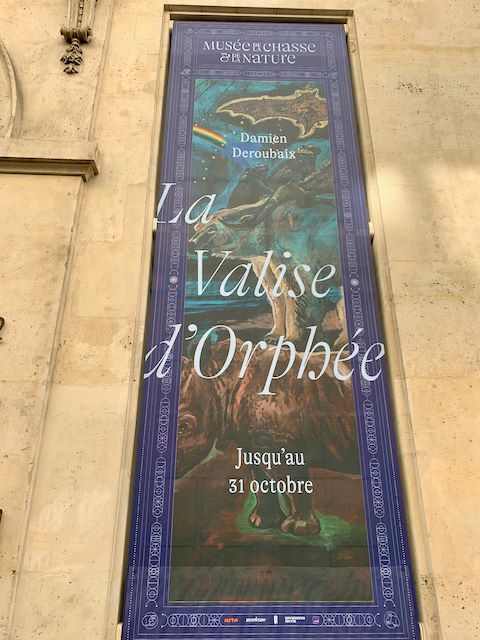 Not to be missed is also the temporary exhibition "Orpheus's Suitcase" by Damien Deroubaix. This multi-faceted artist, at turn engraver, painter and sculptor, has created works in dialogue with a priceless collection of zoomorphic amulets put together by the antiquarian and collector Naji Asfar. The fresco adorning the ceiling of the temporary exhibition space harks back to Renaissance trompe l'oeil, and yet is full of a symbolism that is resolutely modern.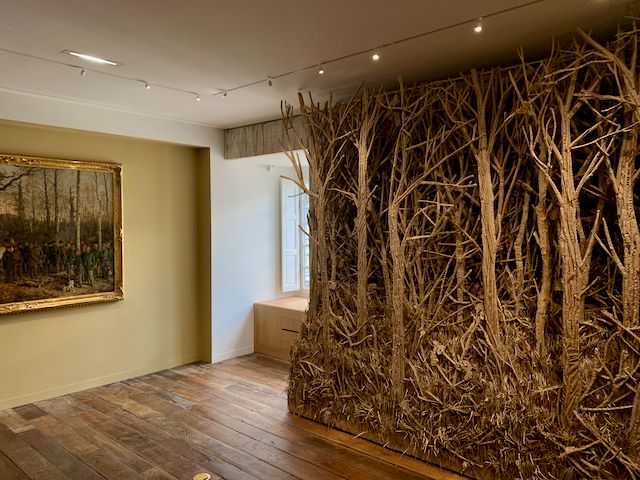 Next time you are in the Marais, don't hesitate to push the door to the Musée de la Chasse et de la Nature for a unique experience that will appeal to all ages. And say hello for me to the polar bear!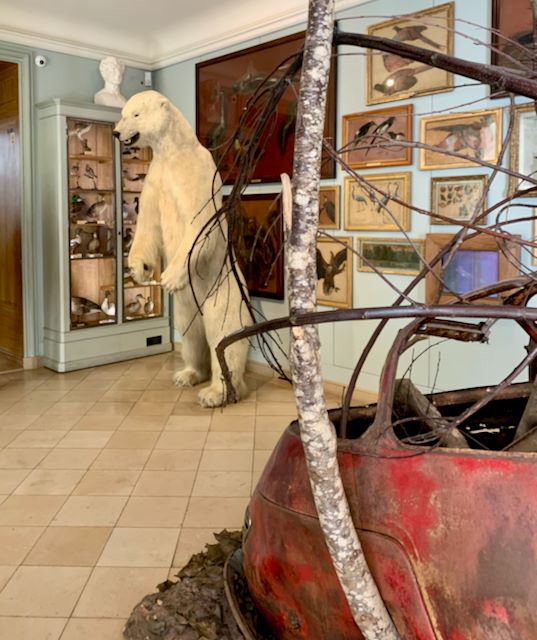 Musée de la Chasse et de la Nature is situated at 62, rue des Archives, 75003 Paris. It is open from Tuesday to Sunday, 11:00 AM to 6:00 PM. The temporary exhibition "Orpheus's Suitcase" by Damien Deroubaix is on until October 31st, 2021.
Lead photo credit : Taxidermy mounts at Musée de la Chasse et de la Nature. © Sarah Bartesaghi Truong
More in animals, art exhibition, chateau, history, stuffed animals, taxidermy
---
---
Comments