Bienvenue to Bonjour Paris Live, our online events series offering expert lectures, discovery talks and conversations about la vie française. Free for Bonjour Paris members.
In between your trips to France, we're here to inspire you. Bonjour Paris has been online since 1995 – almost as old as the internet itself! Our website is packed with interesting articles about the culture and history of Paris. And now, thanks to the support of our growing membership base, we're able to showcase new offerings like video and online talks. Bonjour Paris members get free entry to all events and can watch them back in our video hub.
For details about all the benefits of Bonjour Paris membership visit here.
Register below for our upcoming presentations…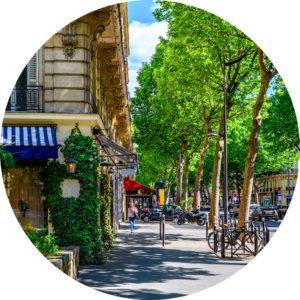 A Flâneur's Guide to Boulevard Saint-Germain
Sunday, May 29th 12:30-1:30 (ET)
On a virtual stroll along the Left Bank's main artery, author Richard Birchall shares his favorite haunts, pit-stops and attractions. From Assemblée Nationale to Institut du Monde Arabe, across  rue du Bac, Saint-Jacques and Maubert-Mutualité, Richards points out the varied shops, temples, bars and restaurants, along with links to local personalities including Boris Vian, Léo Ferré, Ali, Picasso, Eileen Gray and more www.aflaneursguide.com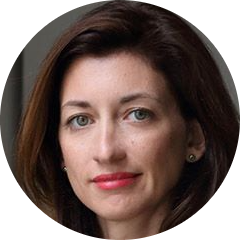 What's new in Paris this Summer
Sunday, June 5th 12:30-1:30 (ET)
Paris-based travel writer Kasia Dietz shares the latest and greatest Parisian addresses to add to your little black book before your next visit – from where to stay and eat, to the most branché boutiques and cultural spots. A regular contributor to Bonjour Paris, Kasia's work has appeared in Condé Nast Traveler, BBC Traveler, National Geographic, and Architectural Digest.
Past events
Members can watch back at any time for FREE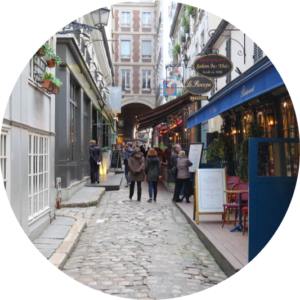 Cour du Commerce-Saint-André with Jeffrey Iverson
Sunday, May 15th 12:30-1:30 (ET)
An oasis of calm restaurant terraces and unique shops off the boulevard Saint-Germain, this narrow, cobblestoned passageway was a veritable crossroads of French history, frequented by the Voltaire and the great minds of the Enlightenment, then later by some of the most bloodthirsty figures of the French Revolution. A street to satisfy the desires of history buffs and foodies alike.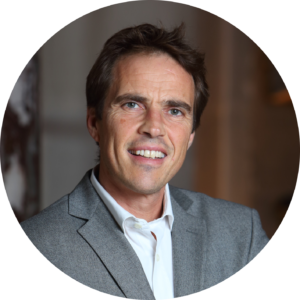 In conversation with ​​Alexandre de Vogüé – Château de Vaux-le-Vicomte
Wednesday, April 13th 12:30pm – 1:30pm (EST)
Step into the Château de Vaux-le-Vicomte guided by Alexandre de Vogüé, co-owner and director of development and public relations. Alexandre will share with us the secrets and history of his extraordinary family home, as well as his personal insights, exciting new features, events, and plans for the future.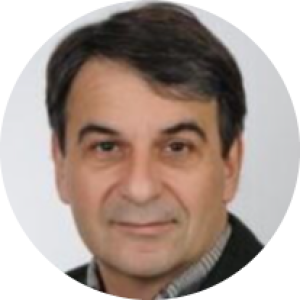 Homage to Emblematic French Film Director Jean-Jacques Beineix
Sunday, March 27th 12:30pm – 1:30pm (EST)
Following the recent passing of Jean-Jacques Beineix, Bonjour Paris's long serving movie correspondent Dimitri Keramitas revisits the work and legacy of the acclaimed director, famed for his 80's cult classics Betty Blue, Diva, and The Moon in the Gutter.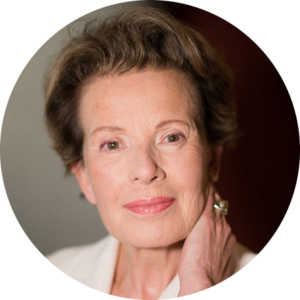 In Conversation with Marie-France Pochna
Sunday, March 13th 12:30pm – 1:30pm (EST)
Marie-France Pochna is a recognized authority on Christian Dior, and the author of the definitive biography Christian Dior: Destiny, offering intimate biographical details about the secretive and surprising icon who revolutionized fashion, with new insight on his spirituality, relationships and legacy.  An expert on fashion and trends in the luxury market, she has also published biographies on Maison Dior's founder Marcel Boussac, Gianni Agnelli, and Nina Ricci.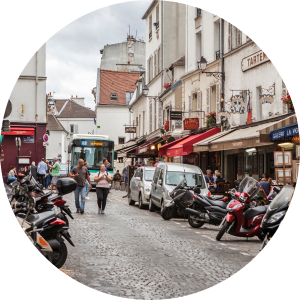 Secrets of the 18th arrondissement
Sunday, February 27th 1:30pm – 2:30pm (EST)
This district is unusual in that it stands apart and to the north of the rest of the city. The most famous part, Montmartre, has been attached to the city of Paris since 1860 and overlooks the capital. It has kept its bucolic and village-like atmosphere which enchant Parisians and visitors alike. We will discover some of the picturesque nuggets and hidden delights of this special area.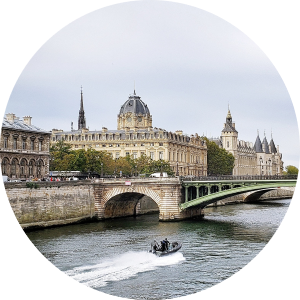 Secrets of the 4th arrondissement
Sunday, January 30th 1:30pm – 2:30pm (EST)
This treasure-filled district lies between the Ile de la Cité and the Ile Saint-Louis, the two historic islands of Paris. It also forms a large part of the very chic and famous Marais district, which was once dotted with private mansions during the reign of Henri IV, the grandfather of Louis XIV. We will discover some of the places and streets that create its special character.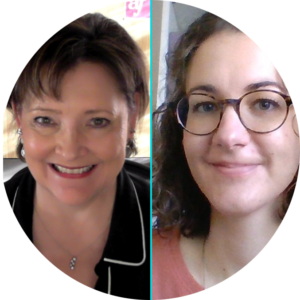 Mastering French – What You Need to Know
Sunday, January 16th 1:00pm – 2:00pm (EST)
Whether you are tackling French for the first time, or keen on perfecting your mastery of the language, this discussion will provide helpful, actionable insights that will guide you to the next level. Linda Witt, President of the Federation of Alliances Françaises USA and Pauline Chateau, Educational Coordinator of the Alliance Française of Seattle, will share tips, tools and resources to help you gain confidence in spontaneous, fluid communication in la langue de Molière.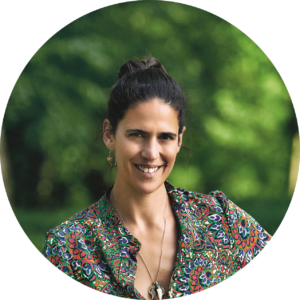 In conversation with Héloïse Brion
Sunday, December 12th 12:30pm – 1:30pm (EST)
Héloïse Brion,raised in France and the US, left the fashion industry to create Miss Maggie's Kitchen where she shares her singular blend of recipes, lifestyle, travel, and classic French entertaining with a modern twist. She published Miss Maggie's Kitchen: Relaxed French Entertaining.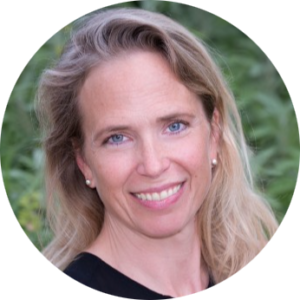 The Hidden Edens of Paris with Amy Kupec-Larue
Wednesday, December 1st 12:30pm – 1:30pm (EST)
Paris is known for its elegant monuments, museums and aligned Haussmannian facades but did you know that it also harbors well over 500 parks, squares, gardens and many hidden corners of botanical beauty which make up the fabric of the city? Some of these havens of chlorophyl are rather hidden while others are in plain sight, yet overlooked. Join Amy Kupec-Larue for a virtual tour of these charming pockets of greenery.
Amy Kupec-Larue has been living, working and traveling in Europe for 30 years.  Her passion for flowers, plants and the French Art de Vivre led her to a career that beautifully combines her wide knowledge, keen interests and vast experience with gardens.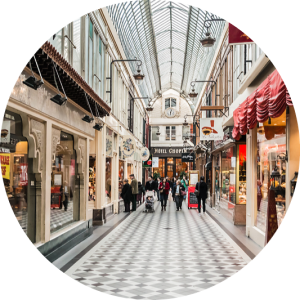 Jeffrey Iverson – Passage Jouffroy and Passage des Panoramas
Sunday, November 14th 12:30pm – 1:30pm (EST)
These two passage couverts represented a revolution for Parisian society and the way Parisians experienced and circulated through their city, as a network of covered arcades grew across Paris in the 1800s. Eventually one could walk on a rainy day from Palais-Royal to the Grands Boulevards and hardly get wet. Today, after decades of neglect, many passageways are being rediscovered by Parisians, capturing hearts again with their 19th century charm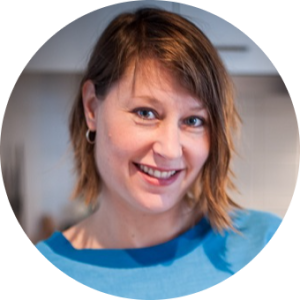 In conversation with Allison Zinder
Wednesday, November 3rd 12:30pm – 1:30pm (EST)
Allison Zinder is a gastronomy guide and Food & Beverage educator. A certified chef, she offers food and history tours to anglophone travelers and develops Study Abroad programs. Allison is also Head of Academics at a hospitality management school in Paris, and has lived in France since 1995.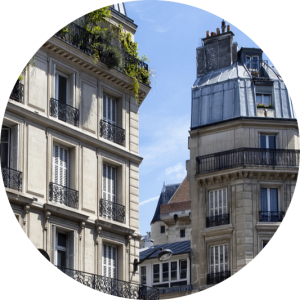 Secrets of the 2nd arrondissement
Sunday, October 17th 1:30pm – 2:30pm (EST)
This arrondissement is the traditional district of the textile industry. It is also a great hub of theatre and opera and is home to the covered passages, ancestors of the department stores. The Grands Boulevards, which are full of life, run along the northern side of the district. This is a district less familiar to lovers of Paris and it is really worthy getting to know.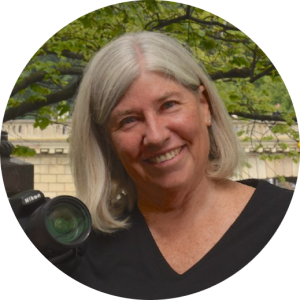 In conversation with Meredith Mullins
Sunday, October 3rd 12:30pm – 1:30pm (EST)
American Meredith Mullins came for a visit to Paris 15 years ago, and, like many other creative souls, decided to stay. Dreams can come true. She is an award-winning fine art photographer, photojournalist, teacher, and writer, who lives on the Ile Saint-Louis.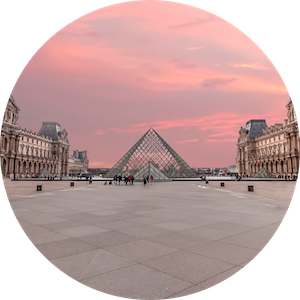 Secrets of the 1st arrondissement
Sunday, September 19th 12:30pm – 1:30pm (EST)
In addition to the temple of culture that is the Louvre, we will discover the emblematic districts between Place Vendôme, rue Saint Honoré, the Palais Royal and the old "belly of Paris", the famous Les Halles transformed into a shopping centre and the stock exchange which has become a museum of contemporary art. It's a lively and popular area with many picturesque streets.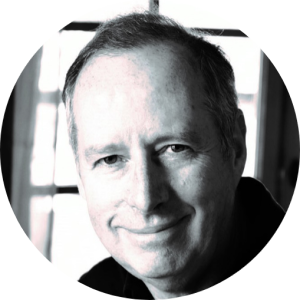 In conversation with Guy Hibbert, France Media Editor in Chief and Author
Sunday, August 8th 12:30pm – 1:30pm (EST)
Francophile and novelist Guy Hibbert recounts how he first fell in love with the country, realized a lifelong dream to buy a manor house near Bordeaux, founded France Media by accident and gradually came to understand what makes the French different from us Anglo Saxons.
Host: Sylvia Davis, Culture Editor, France Media Group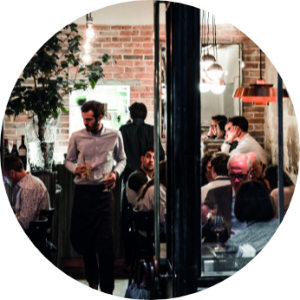 Parisian Walkways Live: rue du Nil
Sunday, July 25th 12:30pm – 1:30pm (EST)
Longtime Paris resident and France Today contributor Jeffrey Iverson brings to life the history, personalities and charm of the city's more offbeat streets. Rue du Nil was once a run-down side artery of the Sentier garment district, with an infamous link to one of Victor Hugo's novels, but has morphed into a vibrant 21st-century thoroughfare which is helping to define the future of French gastronomy.
Presented by: Jeffrey Iverson, Culture Journalist
Host: Sylvia Davis, Culture Editor, France Media Group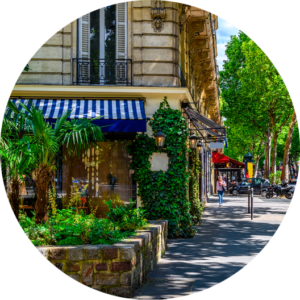 Secrets of the 6th arrondissement
Sunday, July 11th 1:00pm – 2:00pm (EST)
The famous and fashionable sixième district on the rive gauche is home to iconic Paris landmarks like the Luxembourg Palace and Gardens, the abbey Saint-German-des-Prés, the Ecole des Beaux Arts, the Café de Flore and le Monnaie de Paris. Join us for a fascinating insider's guide to the 6th, taking in hidden histories and recommended visits off the beaten track.
Presented by: Marielle Vignat, Licensed tour guide, cultural historian
Host: Sarah Bartesaghi Truong, Founder, VeniVidiParis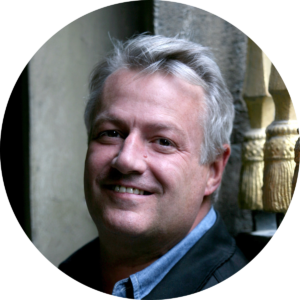 In Conversation with Alexander Lobrano
Sunday, June 20th 12:30pm – 1:30pm (EST)
Alexander Lobrano grew up in Connecticut, and lived in Boston, New York and London before moving to Paris, his home today, in 1986. He was European Correspondent for Gourmet magazine from 1999 until its closing, and has written about food and travel for Saveur, Bon Appetit, Food & Wine, the New York Times, Wall Street Journal, Guardian, Travel & Leisure, Departures, Conde Nast Traveler, and many other publications in the United States and the United Kingdom.
He is the author of Hungry for Paris and Hungry for France. The award-winning writer, whose childhood idea of fine dining was Howard Johnson's, tells how he became one of Paris's most influential food critics in his latest book My Place at the Table (June 2021).
Host: Sylvia Davis, Culture Editor, France Media Group
Secrets of the 7th arrondissement
Sunday, June 13th 12:30pm – 1:30pm (EST)
Sign up for our enlightening lecture "tour" of the famous 7eme arrondissement of Paris.
As your Insider's Guide to Paris we're going to discover the lesser known corners of the famous 7th.
Learn about the history, architecture and the legendary names associated with iconic locations like Orsay, Solférino, Eglise Sainte-Clothilde, Rue de Bellechasse, Rue du Bac and the Beaupassage. We will take you to the places that visitors usually don't go – perfect planning for your next trip!
Presented by: Marielle Vignat, Licensed tour guide, cultural historian
Host: Sarah Bartesaghi Truong, Founder, Veni Vidi Paris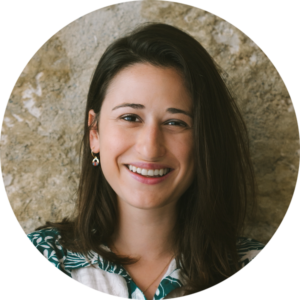 In Conversation with Lindsey Tramuta
Sunday, June 6th 12:30pm – 1:30pm (EST)
Lindsey Tramuta is an American culture & travel journalist and podcaster based in Paris since 2006. She is a regular contributor to the New York Times, Fortune, Condé Nast Traveler, Eater, Food and Wine, Travel and Leisure, Glamour, and a host of other news and travel publications. Her first book, The New Paris: the People, Places & Ideas Fueling a Movement, was released in 2017 and was an Amazon bestseller and named one of Smithsonian Magazine's top 10 travel books of the year. Her second book, The New Parisienne: the Women & Ideas Shaping Paris, was released in summer 2020 and features more than 40 women challenging the "French Girl" trope and influencing culture, politics, and business in France and beyond. Lindsey's podcast, The New Paris podcast, continues the conversations and themes explored in both books.
Host: Sylvia Davis, Culture Editor, France Media Group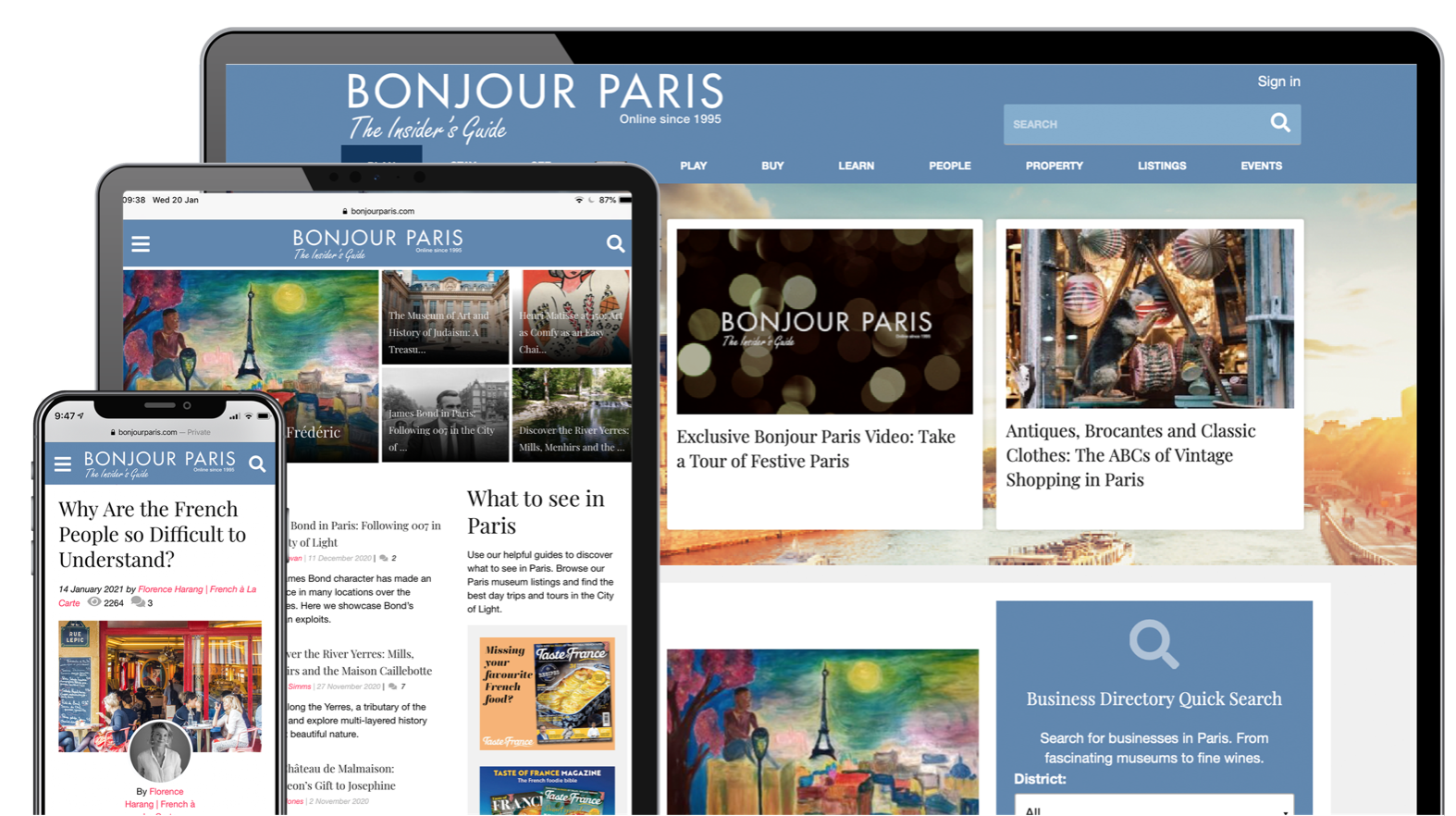 Bonjour Paris members get FREE entry to all Live events
Love Paris? Want to learn all about the culture and intriguing history? Or what about getting the scoop on all the latest shows, boutiques, and top tables in the City of Light? A Bonjour Paris membership is a must for you.