Listings

Axis Strategy Consultants
AXIS Strategy Consultants are a French regulated Courtier d'Assurance that specialize in retirement planning for expatriates. We also offer Assurance Vie based solutions for succession planning and reducing exposure to wealth tax in France
Address:
59, avenue Victor Hugo
75016 Paris
Tel: 00 33 1 39 70 98 54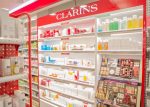 Address:
Monge Notre Dame: 77, 78 & 79 rue Monge, 75005 Paris.
Pharmacy and parapharmacy opening hours: Monday to Saturday, 8am to 11pm – Sunday 8:30am to 8pm
Perfumery opening hours: Monday to Saturday, 9am to 8pm
Line 7, stop station: Place Monge
Monge Eiffel Commerce: 13, 15 & 17 rue du Commerce, 75017 Paris
Pharmacy opening hours: Monday to Saturday, 8am to 9pm
Lines 6, 8 and 10, stop station: La Motte Picquet Grenelle

The Big Domain
The Big Domain is the leading self catering agency for marketing group holiday accommodation world-wide. Working with property owners across France, specialising in the rental of gites, chateaux, ski chalets and villas sleeping ten or more guests. A friendly, bi-lingual team dedicated to taking the stress out of holiday letting.
Address:
Travel Chapter House, Gammaton Road, Bideford EX39 4DF
Tel: +44 (0) 1237 426777
École Suisse Internationale
Ecole Suisse Internationale – Paris
– Programs starting from €270 per week (for 18 +)
– Standard, intensive, Business French…
– Cultural activities, housing from €192per week
Har Design
Contemporary furniture, light fixtures and decorative objects.
Address:
75 quai de la Gare
Paris 75013
Métro: Quai de la Gare
Tel: 01 53 61 37 61
Galerie VIA
A design gallery sponsored by the French furniture industry, specializing in young, up-and-coming designers.
Address:
29 ave Daumesnil
Paris 75012
Métro: Gare de Lyon
Tel: 01 46 28 11 11
URL: www.via.fr/
Patrick Seguin
Installed near the Bastille since 1989, Patrick Seguin specializes in the big design names of the mid-20th century, including Jean Prouvé, Charlotte Perriand, Le Corbusier, Jean Royère and Pierre Jeanneret.
Address:
5 rue des Taillandiers
Paris 75011
Métro: Bastille
Tel: 01 47 00 32 35
Galerie Italienne
A contemporary gallery that exhibits and produces limited-edition furniture, lighting fixtures, and decorative objects and housewares by mostly Italian designers, including Mattia Bonetti, Carlo Molino, Gaetano Pesce and Ettore Sottsass.
Address:
75 rue de la Fontaine au Roi
Paris 75011
Métro: Goncourt.
A smaller gallery is at:
46 rue de Seine
Paris 75006
Métro: Odéon.
Tel: 01 49 29 07 74 and 01 45 49 21 68
Perrin Antiquaires
Founder Jacques Perrin and his son Philippe specialize in exceptional late 17th- to early 19th-century French furniture, painting, sculpture and decorative objects, displayed in a beautiful three-story mansion on the Place Beauvau.
Address:
98 rue du Fbg St-Honoré
Paris 75008
Métro: Champs-Elysées–Clemenceau
Tel: 01 42 65 01 38
URL: galerieperrin.com/
Kraemer & Cie
In business since 1875, the oldest and one of the most prestigious of the city's galleries specializing in top-quality 17th- and 18th-century furniture and objets d'art, shown in the family's private residence.
Address:
43 rue de Monceau
Paris 75008
Tel: 01 45 63 31 23
URL: www.kraemer.fr/
Galerie Martin-Caille Matignon
Just across the street from the Hôtel Bristol, American-born gallery owner Janet Greenberg specializes in the work of French 20th-century Impressionist Max-Agostini (1914–1997)—light-dappled, color-infused paintings of parks, gardens, still lifes and landscapes. The gallery also shows works by Provençal artist Pierre Cornu (1895–1996) and German artist Franz Priking (1929–1979).
Address:
75 rue du Faubourg Saint Honoré
Métro: Miromesnil
Tel: 01 42 66 60 71
URL: www.maxagostini.com/