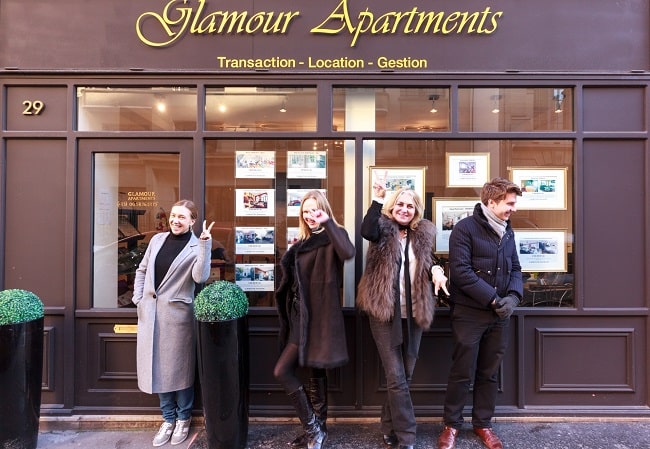 LIFE SHOULD BE CHIC, GLAMOROUS AND COLORFUL, AND SO SHOULD BE YOUR HOME
Who are we?
Glamour Apartment is an international real estate agency who are based in Paris but also have representatives in the South of France. Our dynamic, ambitious and multilingual team of specialists will accompany you through the whole process of renting or buying an apartment (or villa) in France.
Our agency has existed since 2008 and during this time, our exceptional work and relational talents has made us known in Paris and worldwide. We have made many clients happy and satisfied.
We are open to explore new markets and have recently participated in international real estate exhibitions in countries like Russia and China. We are equally open to collaborating a partnership with other agencies and international platforms.
A vast range of incredible services
For owners who want to rent or to sell their property, then we will:
Do a free estimation of the price
Take photos and publish an advertisement on our own site, or one of our international partner's platforms
Provide an international customer reach
Follow the complete process of sale with notaries
Clients who want to rent or to buy a property will benefit from:
Receiving support to prepare the necessary documents for renting or buying
Our expert negotiation skills – ensuring you the best price with the owners
We help our clients to obtain a loan in a french bank (with 1,5%-2% of interest), open a bank account or create a family company
We calculate monthly payments and down payment
Reverse loan (on request)
For international clients we find a bilingual notary or a fiscal lawyer
In case of investment in the property for rent, we can propose to rent it for you after you buy (4-11% of return of investment per year)
Assistance in obtaining a residence permit for foreign buyers
Interior design
Services of an accountant who will take over the maintenance of your accounts for the apartment (including tax return)
Investment in commercial real estate: hotels, buildings, restaurants
Off-market hotels from 3 to 5 stars in Paris and the Côte d'Azur for sale
'The City of Light' is filled with fascination and beauty
For many years, Paris holds the reputation for being a well-known leader in tourist attraction. In 2018, the city led the 'Top 10 destinations' which overtook London and Rome – delighting 17.1 million tourists with its beauty.
We hope will be seeing you soon, whether you are a new or returning client – we welcome you.
Find out more information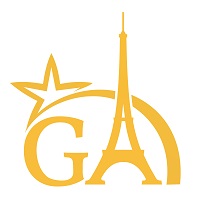 Glamour Apartment
29 rue de Lubeck, 75116 Paris
www.glamourapartments.com
☏ +33 9 66 97 17 84, ☏ +33 6 98 76 57 75
[contact-form-7 id="42182″ title="Glamour Apartments"]
Send enquiry
Hi, please find below details of an enquiry from Bonjour Paris.