Love Paris? Want to learn all about the culture and intriguing history? Or what about getting the scoop on all the latest shows, boutiques, and top tables in the City of Light? A Bonjour Paris membership is a must for you.
Online since 1995, Bonjour Paris is the definitive insider's guide to la vie parisienne. For the price of a monthly café au lait in Montmartre, you can enjoy all the membership benefits including…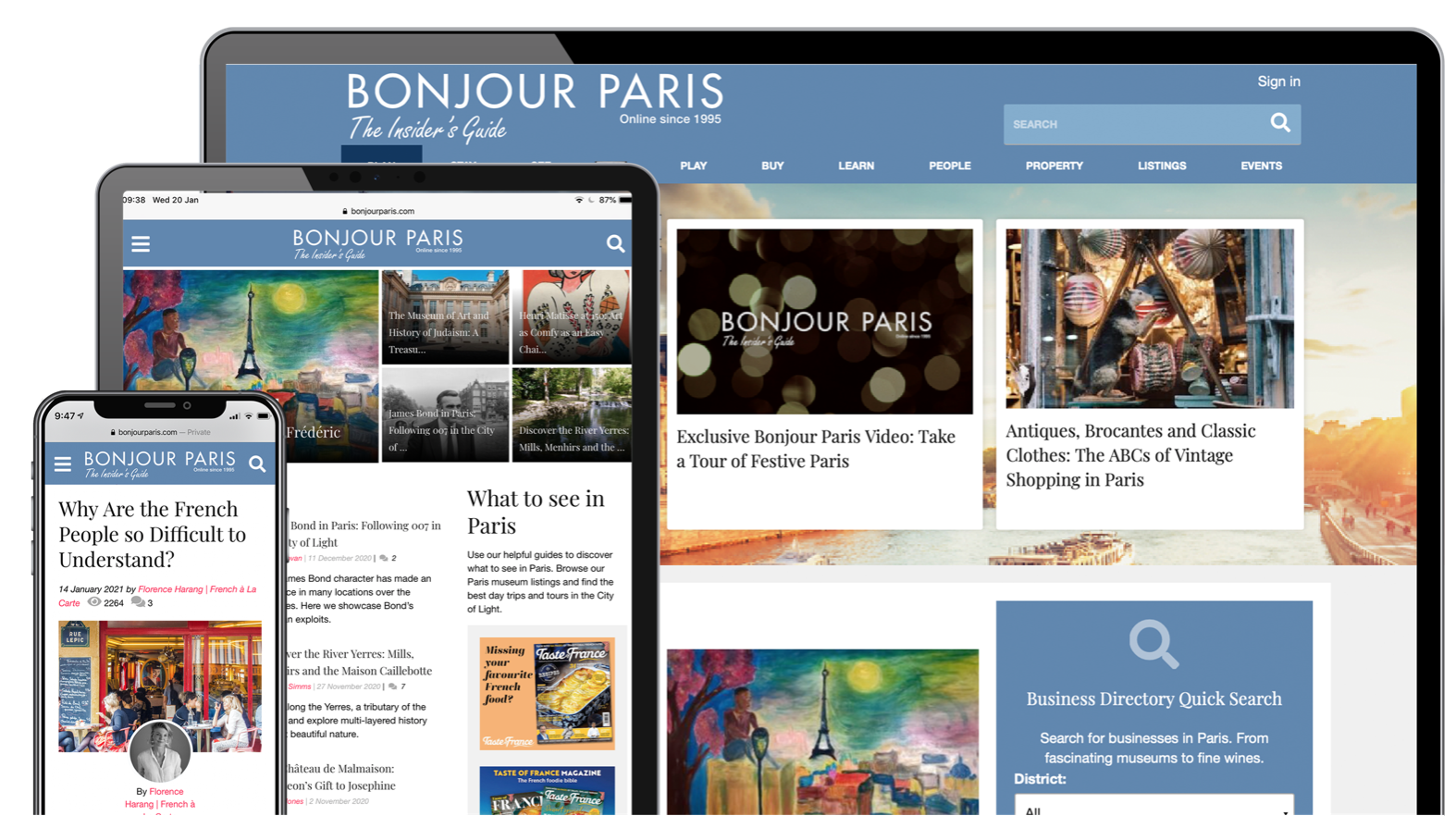 ✅ Total access to our collection of over 5,000 articles
We cover art, film, gastronomy, literature, history, sightseeing, restaurants, hotels, shopping, and more. Let our team of seasoned contributors educate, inform, and entertain you — even when you can't be in Paris. And when the time comes to travel again, Bonjour Paris is an unmatched resource, helping you plan your trip with whimsy and authority. Over the years, our readers have praised Bonjour Paris as the go-to website for neighborhood guides and insider tips.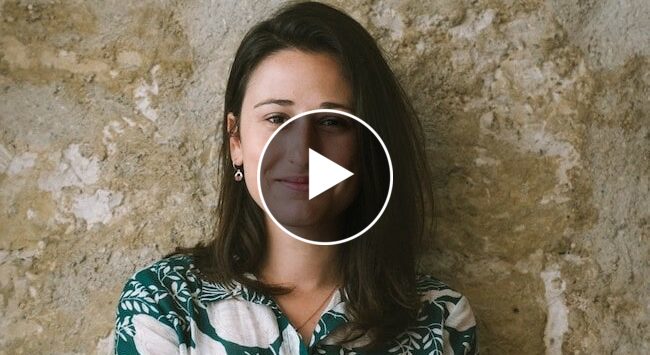 ✅ Free entry to all Bonjour Paris Live events
Enjoy our online events series of expert lectures, discovery talks and conversations about la vie française. Previous events include a discussion with a renowned food critic and enlightening lecture "tours" of the lesser-known corners of the Paris arrondissements. Bonjour Paris members can watch all of these events any time at their leisure.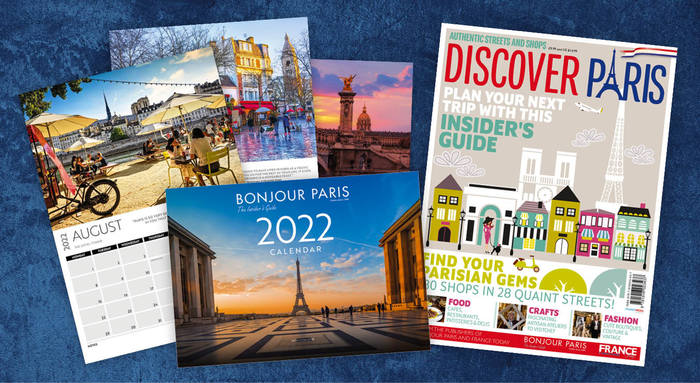 ✅ Member rewards and discounts
Our way of saying merci beaucoup! Enjoy exclusive discounts and special gifts with our partners, including online brands (macaron delivery, anyone?) plus Paris stores, tour operators, and cooking schools to enjoy on your next trip to the City of Light. What's more, get discounts on new products from the France Media shop including 30% off Discover Paris and Buy-One-Get-One-Free on Bonjour Paris wall calendars.
Still not convinced? There's more…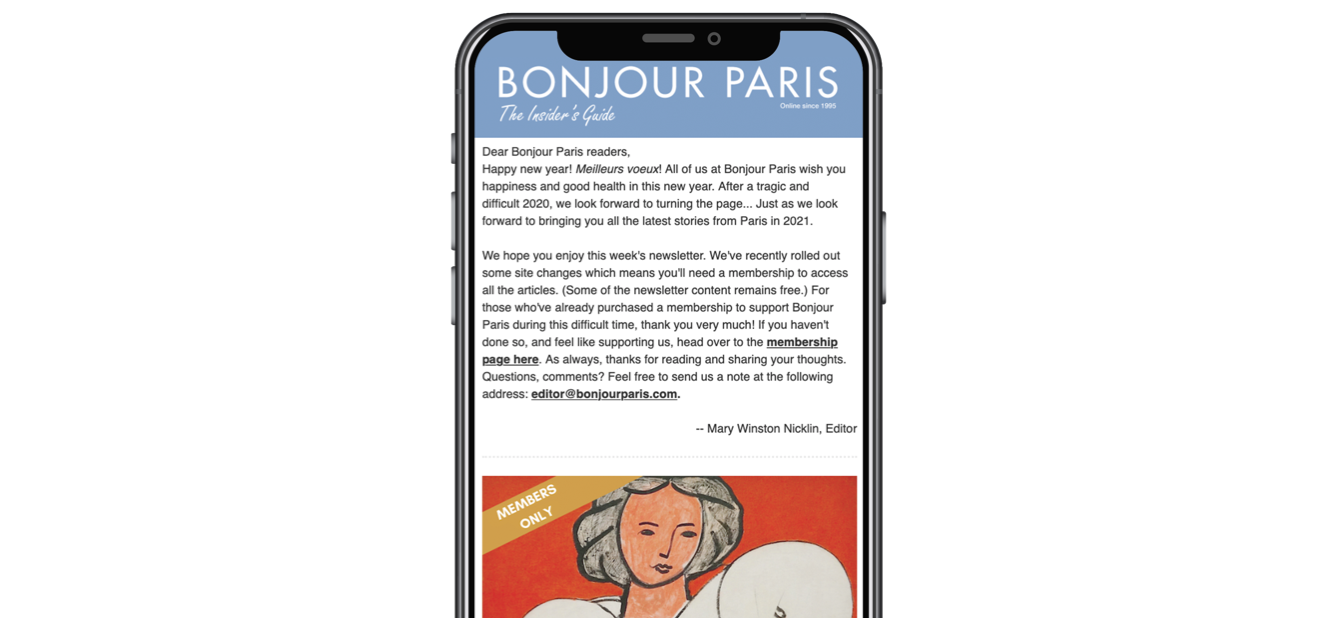 ✅ The weekly Bonjour Paris newsletter
You never miss out on our new articles. Prefaced with a personal introduction from our editor, each newsletter is jam-packed with enticing reads. PLUS every month you get two exclusive newsletters featuring long-form journalism. A deep dive into diverse topics, these intensely researched articles run the gamut from day trip guides to secret histories to personality profiles highlighting fascinating Parisians.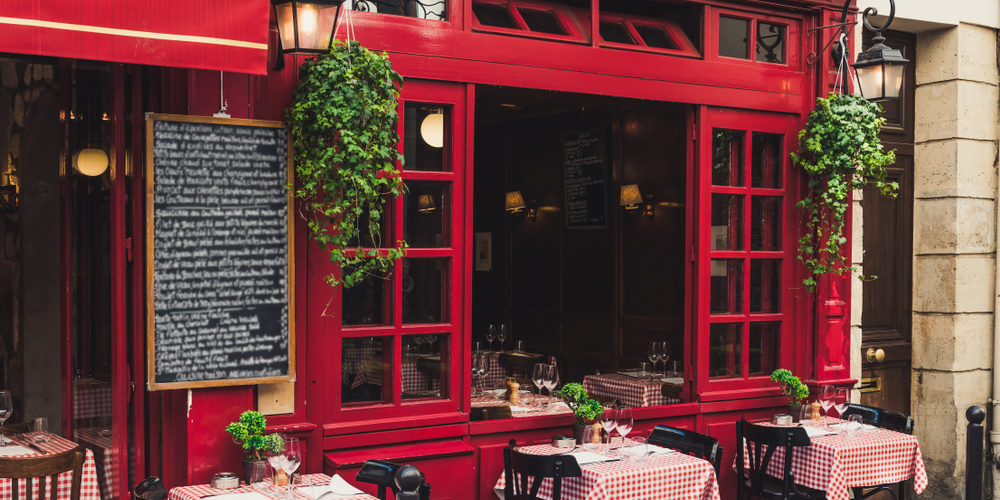 ✅ Listings
When it comes time to exploring the city, save time with our comprehensive listings covering Accommodation, Restaurants, Boutiques, Museums, Galleries, Health & Wellbeing, and Language services – all conveniently sorted by Paris arrondissement. Think of this as your ultimate Yellow Pages directory researched and assembled by those in-the-know.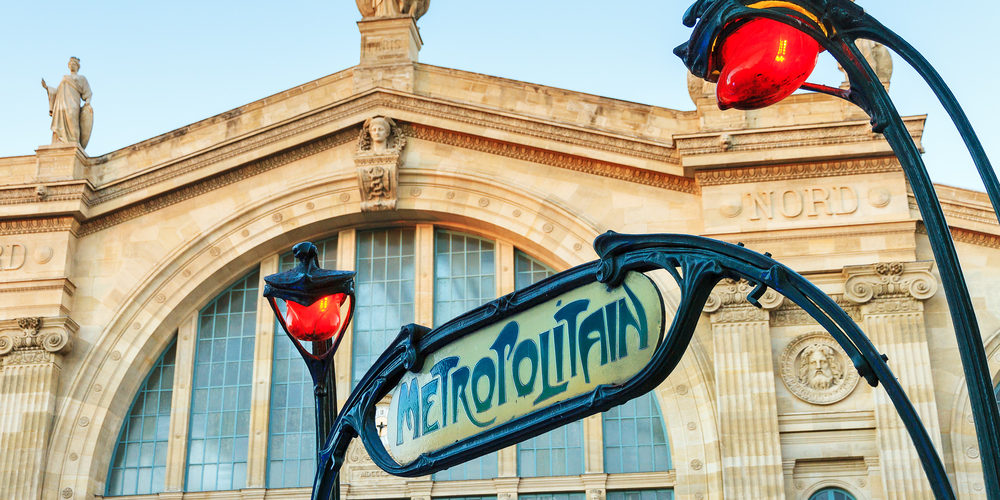 ✅ Guides
Feel at home in Paris on your next trip thanks to the Essentials we showcase on Bonjour Paris. Think practical transportation advice, etiquette tips, and French language lessons. Not to mention our lively neighborhood guides! Montmartre of Montparnasse? The bistro-packed 11th or the increasingly cool 16th? Learn about the diverse quarters that make Paris the vibrant city it is today.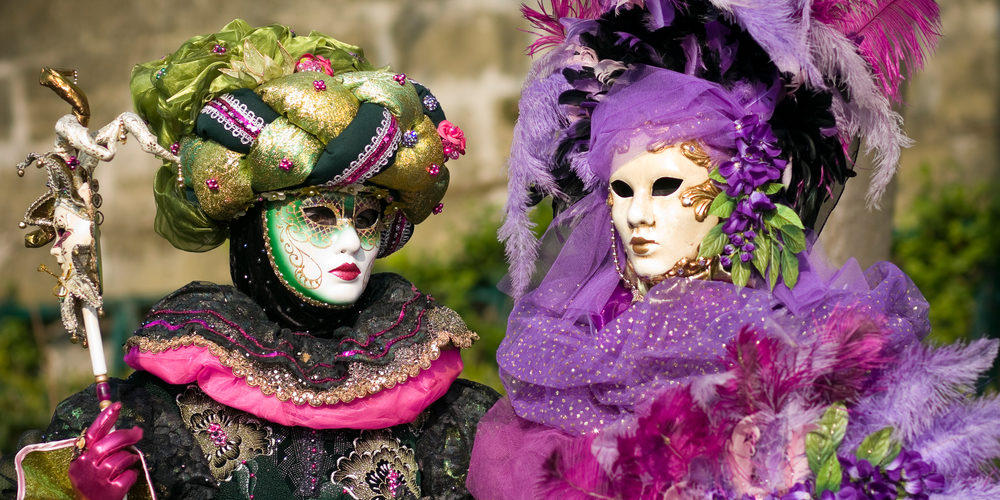 ✅ What's On
Never miss out on the top museum exhibits, live shows, concerts, theatrical performances, and cultural events. The Bonjour Paris calendar is an exhaustive survey of all the must-see upcoming events to add to your Paris diary. Whether it's a food festival or a fashion show, we've got it covered. 
All of this for just $60 US per year. Cancel anytime.
Terms and Conditions: Membership auto-renews every 12 months. To cancel your renewal then email [email protected]. If you cancel within 30 days of the start of your membership term then we will refund your payment.