France Langue: An Immersive Learning School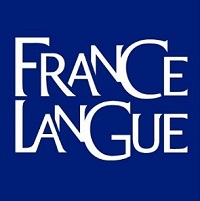 Welcome to France Langue!
We believe that learning French should not be limited to being taught in a classroom. We encourage learning French through an abundance of experiences from city tours, surfing and wine tastings.
Completely immerse yourself in the culture and community of France Langue.

Our locations
Lyon is now among one of eight locations where you will be able to learn with France Langue. Whether you like the sea, the mountains or a big city life, we will always have an inspiring environment for you to learn in:
Paris (2 schools)
Bordeaux
Nice
Biarritz
La Martinique
Chamonix, the French Alps – get your skis on!
A programme that will suit you: no matter what education level or preference you have
Learn from us, no matter what level of age you are. Before we get you on-board, you will be required to take a quick French proficiency test to ensure that you take on the best recommend course for you.
If you seek a job or internship, then we have a special team dedicated to helping you throughout the entire process. This includes support with your resume, interviews and career advice.
For details on the various course topics available, please go to the 'French & Lifestyle' page here.
Fast-track your French
Learn to confidently communicate on a basic level, in social and daily situations with this introductory short course. Choose from:
20 lessons (weekly standard)
26 lessons (Intensive)
30 lessons (super-intensive)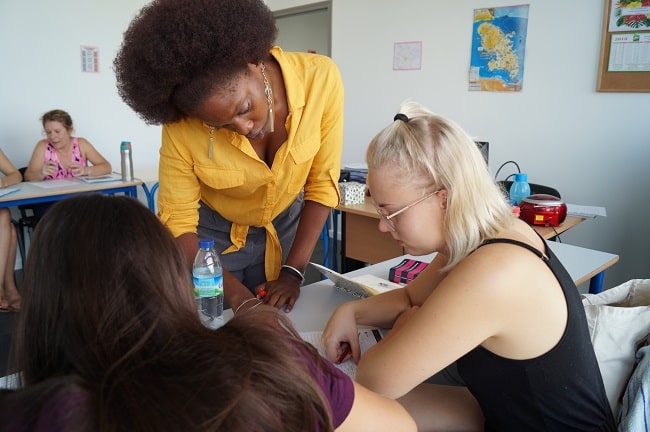 Longer courses
For those who prefer to have a more in-depth coverage, we run monthly programmes in Lyon and Paris. These are available to any skill level.
Private tutoring
If you have a specific goal, you can take private lessons with a teacher one-on-one. Focus on specific topics and progress faster than you would in larger class environments.
For full details on prices and course duration, please go to the 'General French' page here.
Are you taking one of these French exams: DELF, DALF, TCF OR TEF?
If you need to attest your French level or study in France, you will have to complete at least one of these exams. France Langue are here to prepare to ensure that you will pass with flying colours!
Accommodation
If you are worried about where to stay during your courses, we have a team who are responsible for finding you the best accommodation in any of our hosting cities.
The possibilities of accommodation types include:
Host family
Residence
Hotel
Shared apartment
We are looking forward to finally meeting you, à bientôt! (see you soon). – France Langue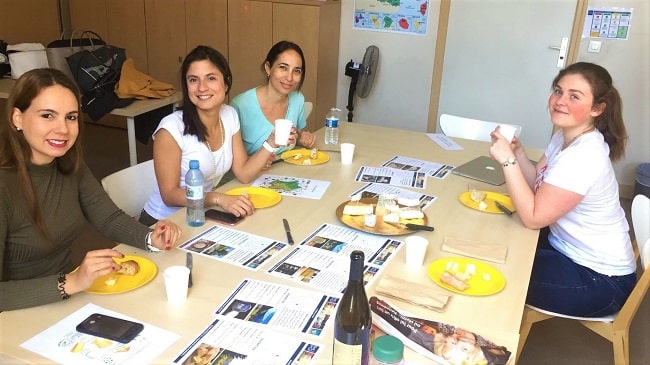 What our learners had to say:
"Loved the possibility to talk French at the school and at home." – Costanza
"The school was excellent. I loved the teacher and the school atmosphere." – Kyoko
"I like the skill variation of the classes since there are so many classes, the students are more likely to be allocated to the correct class according to their competency." – Chih-Hsuan
"Loved the atmosphere, the quality of teaching and the overall friendliness." – Philip and Anne
For more information
France Langue website here
Tel: +33 1 80 05 21 32
Facebook here
Instagram here