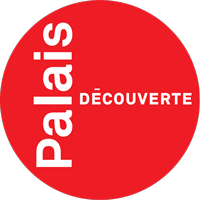 Fall in love with science!
Involve yourself in a guaranteed fun-packed day out with your family and friends, you never stop learning and Palais de la découverte proves it. It is committed to presenting and demonstrating science through a collection of interactive experiences and spectacular demonstrations. It is "science in the making" and an educational experience, away from your usual school setting but you still get to keep your science coats!
When this great museum was founded by physicist Jean Perrin in 1937, his aim was to "bring science to life in the centre of Paris" by focusing on hands-on experiments and spectacular demonstrations. It has an abundant programme for you to explore and discover, amongst them, seven permanent exhibitions cover seven scientific disciplines: Astronomy, Physics, Chemistry, Mathematics, Life sciences, Earth sciences and Computing and Digital Technology.
Physics, astronomy; mathematics, life sciences … are presented by passionate science masters who will make you live remarkable experiences. Come and have fun understanding the natural, chemical and physical phenomena.
The Planetarium
Travel in space at the planetarium and take a look at the stunning beauty of our solar system. Under a large dome which has a diameter of 15 metres, you sit under a starry sky is reproduced with exceptional clarity: 9,000 stars, five planets, the Sun and the Moon. The audience is guided around the night sky by an astronomy expert, who explains a range of observable astronomical phenomena.
Please bear in mind that sessions at the Planetarium are only available in French.
Alone or as a family, the Palais de la decouverte makes you discover science in a whole new way!
http://www.palais-decouverte.fr/fr/accueil/
Booking by telephone:
– For individuals: +33 (0)1 41 57 32 28 and +33 (0)1 41 57 32 12
– For groups: +33 (0)1 56 43 20 25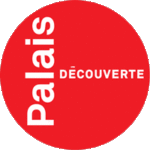 Send enquiry
Hi, please find below details of an enquiry from Bonjour Paris.