Home
Tags
Posts tagged with "gastronomy"
Tag: gastronomy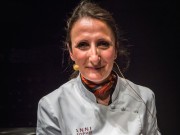 The 5th edition of the Fête e la Gastronomie centers on 'Creativity and Audaciousness', to highlight the elements of courage and imagination that French gastronomy brings to the table. For the first time the event has a godmother, Anne-Sophie Pic..
The reason behind Alain Milliat's good looks is probably his lip-smacking healthy juices! From the family's orchards, all over France, the world, come the...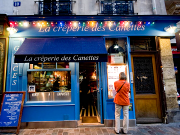 La crêperie des Canettes, Paris 6th. Photo by patrianova. It's easy to get blasé about crêpes in Paris. If you're anything like me, after a brief but...