Bonjour May! What to Do in Paris This Month
In my opinion, May is the best month of the year. Whether it be World Laughter Day (the 1st), International Hummus Day (the 13th), or World Naked Gardening Day (the 7th), there's always something worth celebrating. And where better to spend the ever-warming days of May than in Paris? There is so much to do in the city, from jazz concerts to boat excursions on Lac Daumesnil in the Bois de Vincennes. Did we mention celebrating all things pain at the Paris Bread Festival?
There's an abundance of upcoming events, so I've compiled a list of my favorites for you to make the most of a marvelous May in pretty Paris.
Public Holidays
Four of France's national holidays fall in May, meaning a lot of people plan long weekends to take advantage of the days off work.
May 1 – Fête du Travail (Labor Day)
May 8 – Fête de la Victoire (Victory Day)
May 18 –  Jeudi de l'Ascension (Ascension Day)
May 29 – Lundi de Pentecôte (The Pentecost)
Museums and Exhibitions
Clear your calendars for La Nuit des Musées, a fantastic annual event held this year on Saturday, the 13th of May. For one evening only, over 80 museums will remain open until very late for you to experience the magic of a moonlit tour of your favorite museum. Check museum websites for timings, one-off workshops, and exhibitions for this night.
Sarah Bernhardt @ Le Petit Palais
Dates: 14 April – 27 August 2023
The "Divine" Sarah Bernhardt (1844–1923), an iconic figure of the late 19th and early 20th centuries who was both an actress and an artist, is the focus of a superb exhibition at the Petit Palais, which also houses some of her own sculptures and an exquisite portrait by her friend Georges Clairin.

Paris, Capital of Gastronomie @ Le Conciergerie de Paris
Dates: April 13 – July 16, 2023
This insightful exhibition explores eight centuries of French culinary art from the Middle Ages to the present, including royal banquets, heads-of-state meals, bouillons, and brasseries, and shows the audience just why Paris deserves the title of the capital of gastronomy.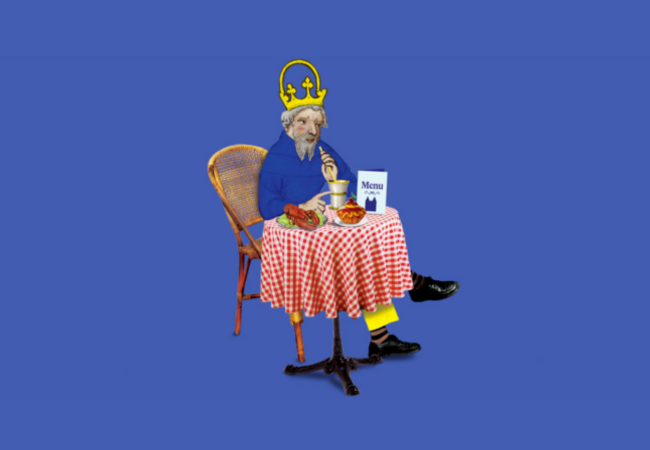 Harry Potter: The Exhibition @ Paris Expo, Porte de Versailles
Dates: April 21 – October 1, 2023
Your Hogwarts letter has finally arrived! Experience the joy of the wizarding world through this immersive exhibition at Paris Expo. Choose your Hogwarts house, wand, and Patronus to begin your personalized journey: sit in Hagrid's giant chair, slip into the Closet under the stairs, and practice your Quidditch skills, all while getting a behind-the-scenes look at filmmaking.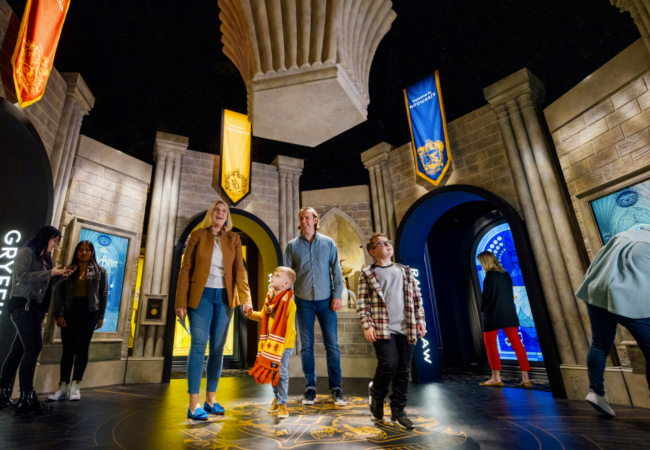 Dates: March 28 – July 23, 2023
Manet and Degas, key figures in the new school of painting from 1860-80, are compared in an exhibition that highlights their differences and prompts a reassessment of their cooperation. The show underscores the diverse and contentious nature of pictorial modernism and the significance of Degas' collection, where Manet assumed a larger role after his death. Read our in-depth review here.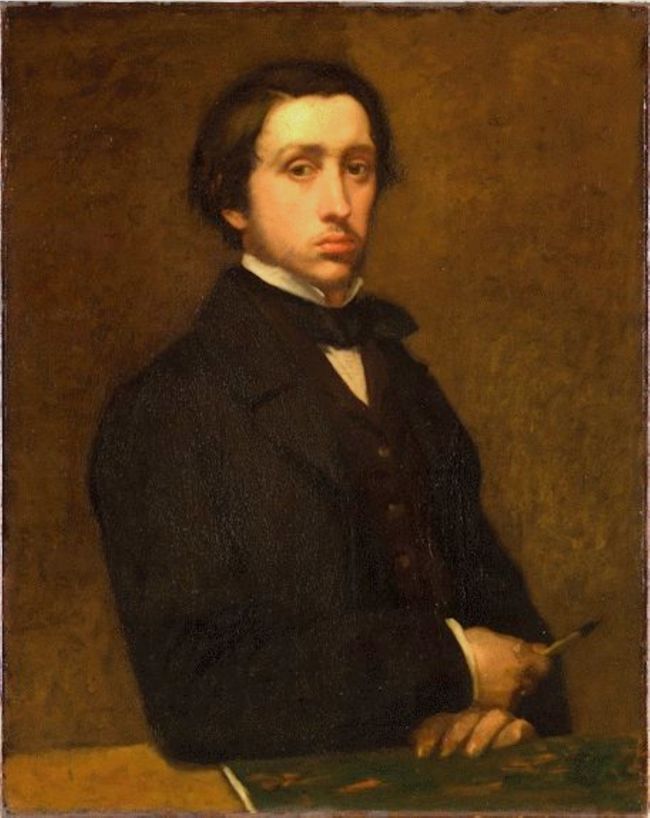 Festivals
Saint Germain des Prés Jazz Festival,
Dates: May 10-17
Arguably the finest jazz event in Paris, the Festival Jazz à Saint-Germain-des-Prés Paris was founded in 2001 and is held every spring in the renowned Saint-Germain-des-Prés district, the jazz headquarters of Europe. Expect performances, workshops, master classes, and Q&As in unique locations such as Saint-Germain-des-Prés church, Odéon Theater, Paris-Sorbonne University, and Musée Cluny.
Fête du Pain (French Bread Festival)
Dates: May 13-21
The largest open-air bakery returns to the forecourt of Notre Dame for nine days of bread-filled fun. This festival was launched in 1996 by Jean-Pierre Raffarin, then Minister of SMEs, Trade and Crafts, to recognize the hard work of boulangers all over France. The event is hosted around May 16th, Saint-Honoré Day, the patron saint of millers, flour merchants, bakers, and pastry chefs. This year, there will be baguette competitions, talks, and of course, free tastings of Paris' best bread.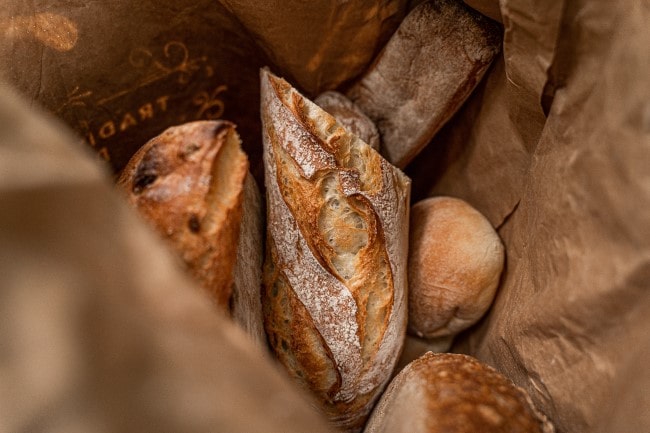 Dates: May 8-14
Though France is more famous for its wine, breweries across the country have been producing excellent beer for centuries. More than 50 of these artisan and independent breweries will be joining the Paris Beer Festival to show off their techniques, flavors, and history.
Spring Street Festival (Le Printemps des Rues)
Dates: May 27-28
The Spring Street Festival reflects the diversity of art that takes place on the street and supports artistic creation in all forms. This year's festival focuses on the theme of identity and its countless forms and constitutions, and how this is portrayed through creative expression. Highlights include displays of trampolining, contemporary dance, parkour, and theater.
Nature and the Outdoors
These events and activities take place in the great outdoors so that you can make the most of May's glorious weather. So, pack your picnic and get adventuring!
Fête de la Nature @ Museum of Natural History
Dates: May 27, 28
A celebration of nature and its inhabitants will be taking place on the 27th and 28th of May this year at the Museum of Natural History in the 5th arrondissement. Meetings, seminars, field trips, story readings, listening sessions, and a plethora of other events are planned to highlight biodiversity and why we need to fight to protect it.
Concerts @ Le Jardin du Luxembourg
Dates: 13 – 29 May
The Jardin du Luxembourg has a jam-packed schedule of open-air concerts for the month of May. What better setting to sit back, enjoy the sun, and listen to some live music for free? Genres include classical, rock, film soundtracks, and jazz.
View the program here.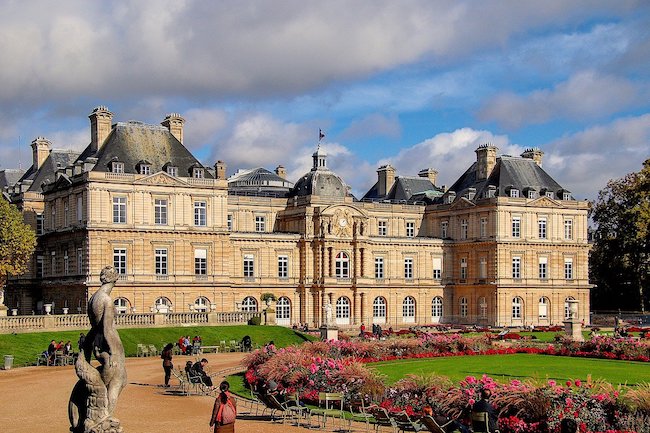 Hire a Rowing Boat @ Bois de Vincennes
Dates: February – October 2023
Take a peaceful boat ride alongside ducks, geese, peacocks, and swans, on the 12 hectares of Lake Daumesnil in Bois de Vincennes. The perfect date, whether that be romantic or platonic.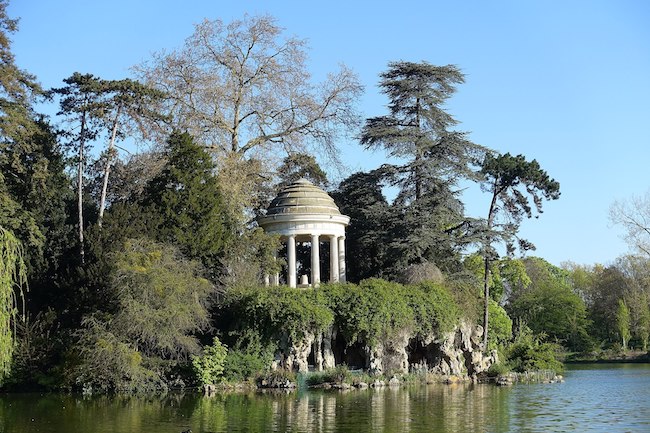 Lead photo credit : Photo by Jacek Dylag on Unsplash
More in Art, art exhibitions, bread, capital of gastronomie, Degas, exhibition, festival, fête du Pain, gastronomy, Harry Potter, holiday, Jardin du Luxembourg, jazz, jazz in Paris, le conciergerie de Paris, Le Petit Palais, Manet, May, Musée d'Orsay, museum of natural history, nature and outdoors, Paris expo, Porte de Versailles, rowboat, Saint Germain des Prés Jazz Festival, Sarah Bernhardt, things to do in Paris, what to do in Paris
---
---