Cooking with Wine: Tips from the Paris Cook Club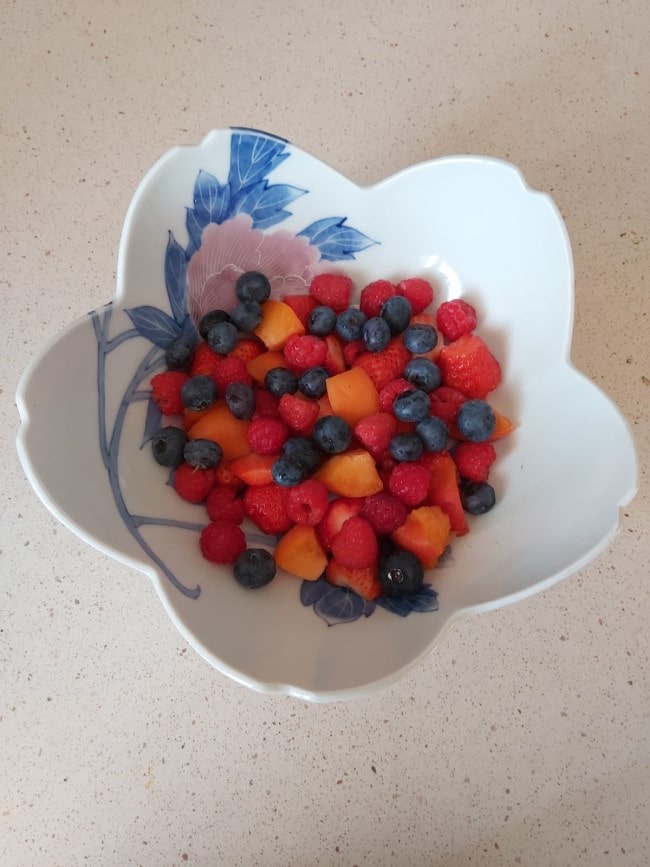 As the joke goes, "She likes cooking with wine and sometimes she puts it in the food." Wine is always on the menu of the Paris Cook Club both as a beverage and an ingredient. We have imbibed and cooked with the great wines and grape varieties of France. And we follow the cardinal rule: if you wouldn't drink the wine, you shouldn't cook with it. Don't put plonk in your food but don't waste your expensive purchases either, because heating wine may kill off its subtle nuances.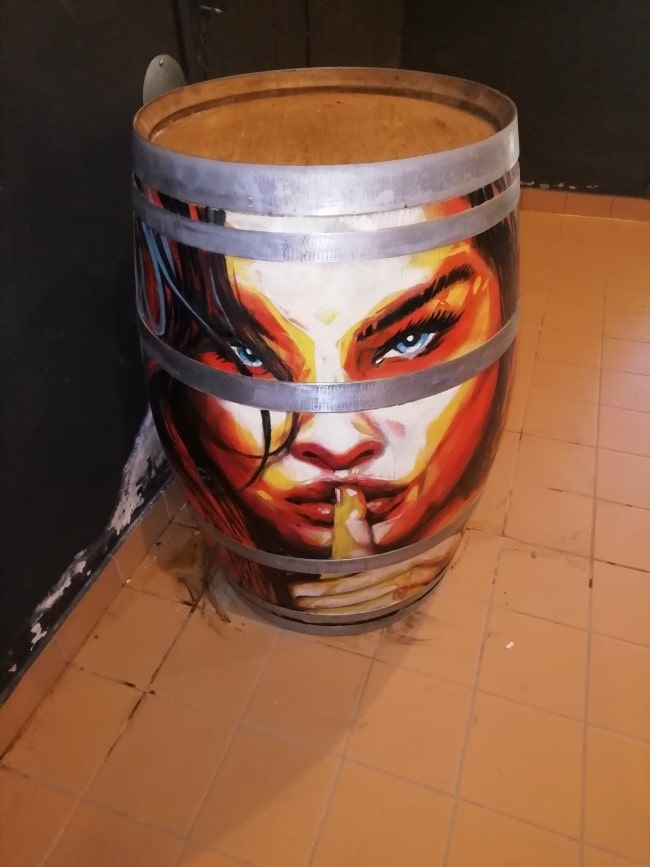 Wine acts to enhance and intensify the flavor of most fare. It is unparalleled for sauces, as a cooking liquid, and in marinades. Using wine to deglaze the browned bits from sautéed meat or mushrooms creates an easy pan sauce. Concentrating the wine strengthens its attributes, including acidity and sweetness, while the alcohol evaporates. The rule of thumb is that 1/2 to 3/4 cup of wine yields 2 tablespoons of smooth and glossy reduction.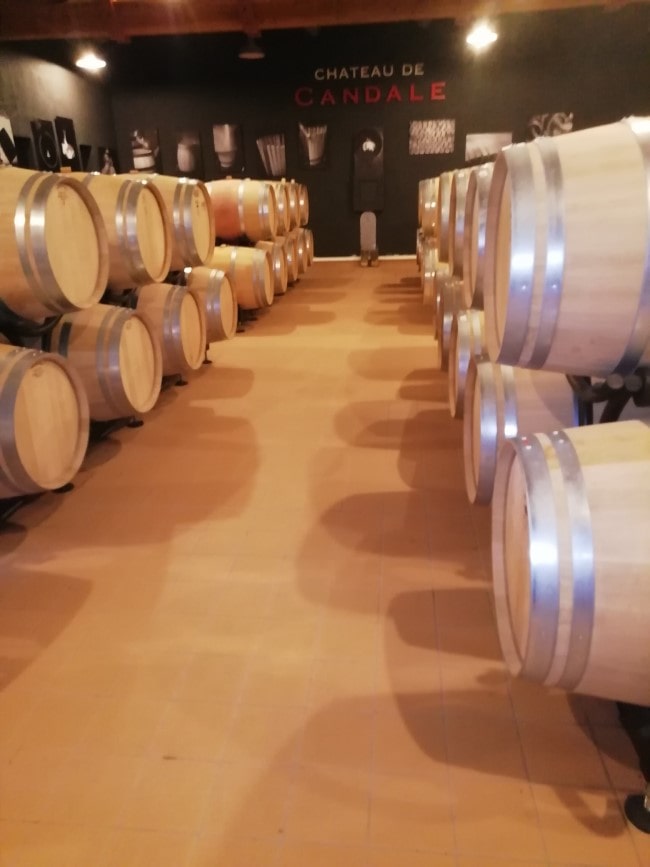 Bordelaise sauce (red wine, shallots, veal stock, and bone marrow) is the classic accompaniment to meat. This rich and powerful emulsion is made from grapes with moderate tannins such as Merlot and Cabernet Sauvignon, the main Bordeaux varietals. Bourguignon sauce (red wine, shallots, herbs, and mushrooms) is based on Pinot Noir, the principal red wine grape of Burgundy. Generally made directly in the sauté pan by mixing the vino with cooking residues, this sauce is also the basis for oeufs en meurette or eggs poached in red wine. A Lyon chef was recently crowned the World Champion of oeufs en meurette by a Confrérie des Chevaliers du Tastevin jury which included Prince Albert of Monaco.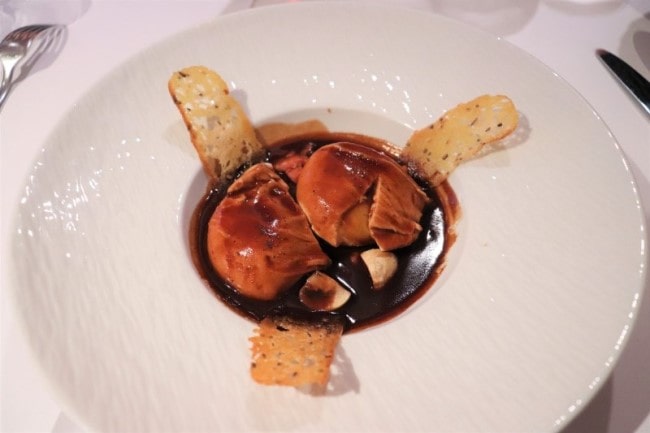 Many iconic French recipes originated when ingredients of mediocre quality were tenderized and enriched through braising in wine. The emblematic dish of France – coq au vin – was traditionally a rooster cooked slowly in Pinot Noir, but evolved into chicken stewed with vin de table, onions, mushrooms, and carrots. Boeuf Bourguignon is a long simmering mixture of Burgundy, beef, and bacon. There is a vegan version which substitutes mushrooms but does not forsake the wine!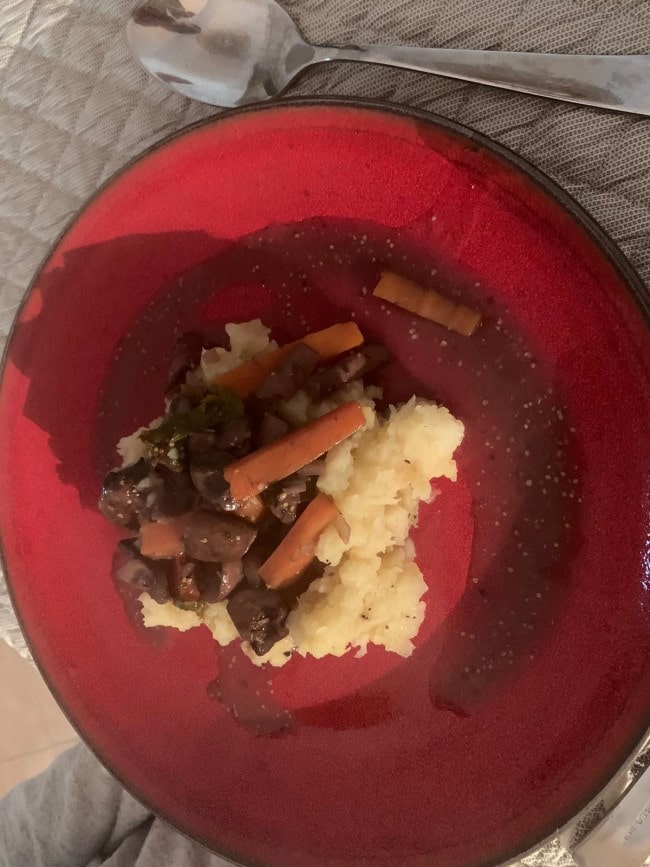 For white wine sauce (butter, shallots, wine, and cream), use dry unoaked varieties such as Sauvignon Blanc or Pinot Gris. White wine is an integral part of many classics which would be inferior in its absence. In risotto, wine is added right after the rice is toasted and before the broth to impart an acidic bite to this creamy wonder. Moules marinières are mussels prepared in the style of sailors who steamed them in white wine with shallots and parsley. For the Paris Cook Club, white wine adds a je ne sais quoi to conceptions from beef stroganoff to mushroom lasagna and even cassoulet.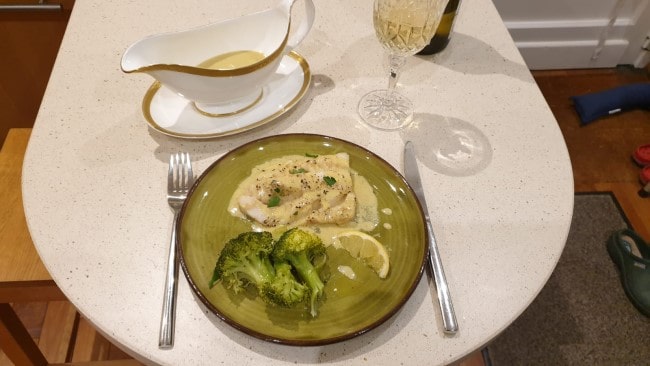 The diverse regions of France highlight their vin de pays in local cooking. In the Alsatian hotpot known as Baeckaoffe, various meats are marinated and then braised in Riesling. The hearty reds of the Côtes du Rhône are best for daube Provençal, beef soaked in red wine and reduced in a daubière (terracotta pot). Provencal rosé adds sweetness to the local artichauts à la barigoule, in which artichokes are stewed with carrot, onion, and bacon. In Champagne, bubbly is featured in the formidable vegetable stew La Joute based largely on cabbage. Poulet au vin jaune is chicken combined with cream and the distinctive yellow wine of the Jura made from Savagnin grapes.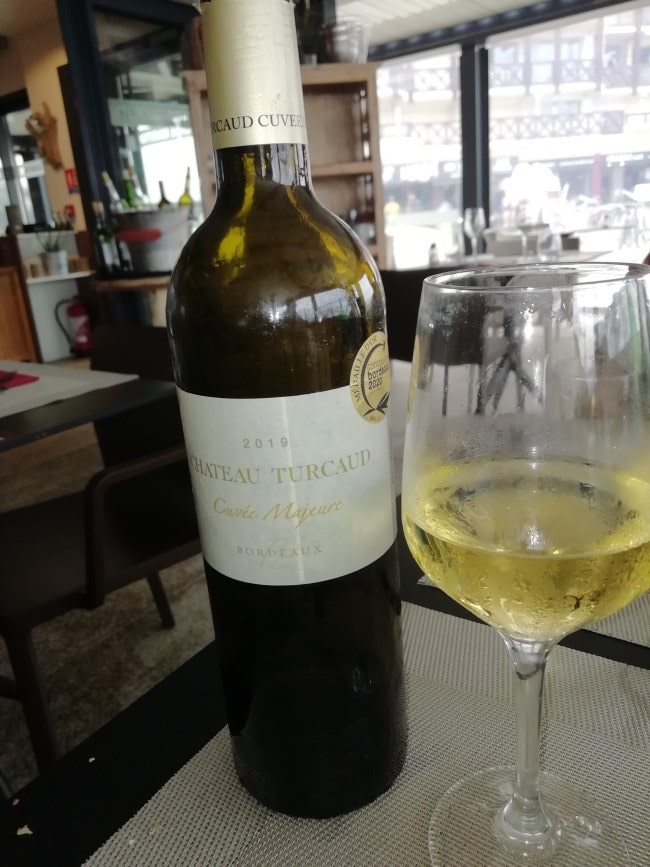 A splash of fortified wine, originally made with brandy to prevent spoilage during transport, gives depth and fragrance to sauces, soups, and mains or plats (oddly called "entrées" in the USA). The caramelized onions in French onion soup are enhanced by a touch of sherry or Xérès. Aromatized French vermouths such as Dubonnet and Noilly Prat give earthy notes to fish creations. Cognac stars with thinly sliced meat in Steak Diane, first made with venison for the goddess of the hunt. Armagnac is twinned with prunes in flambéed pork platters. French monks took their herbaceous Benedictine to China where it still spices up a stir-fry.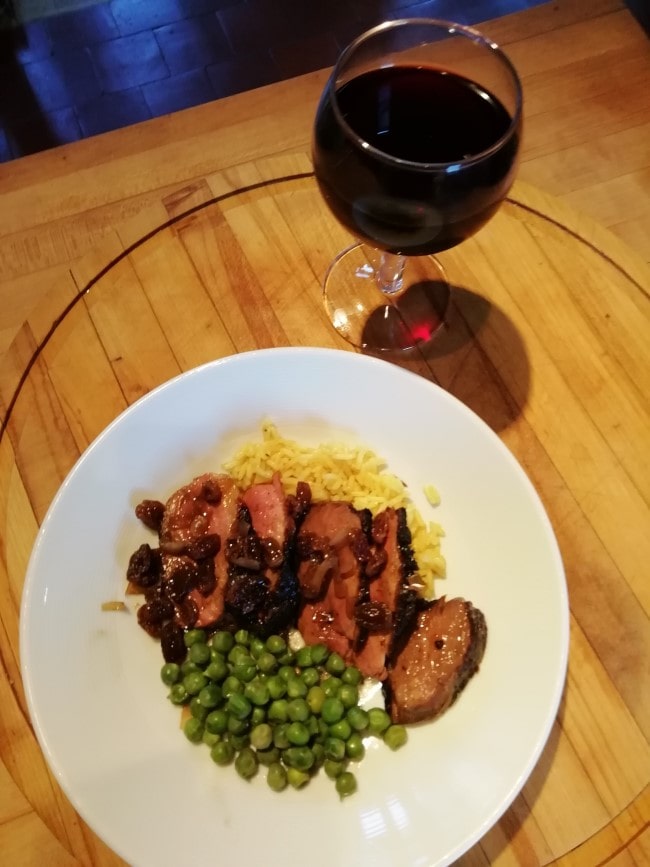 The tipple of the Paris Cook Club with foie gras and Roquefort cheese is sweet French wine like Sauternes and Monbazillac, which can also be reduced to rich sauces for duck and veal scaloppine. Custards, sorbets, and fruit cups of strawberries, pears, or peaches reach new heights with a dash of vin moelleux (sweet wine). The orange brandy Grand Marnier serves to uplift a soufflé or to flambé Crêpes Suzette. Desserts launched by dry wine include the Paris Cook Club favorites of pears poached in Burgundy and Monet's magenta bananas. Normandy apple crumble is doubly blessed by both red wine and Calvados.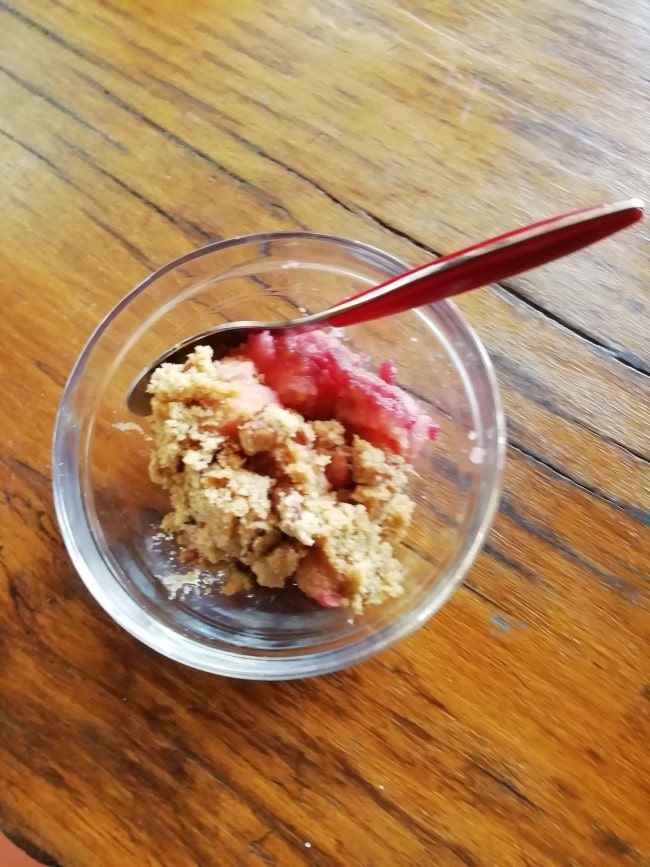 Make wine more than the liquid accompaniment to your meals by embracing it as a star ingredient. Anoint your dishes with sel de vin and poivrine (wine salt and pepper). Born of a shipping accident when barrels of wine overflowed onto nearby salt cellars, French chateaux now produce these seasonings to showcase the unique personalities of their grapes. Get innovative in the kitchen by mixing and matching red and white vintages, dry and sweet varietals, and liquid and powder forms in your fish, meat, vegetable, and dessert creations.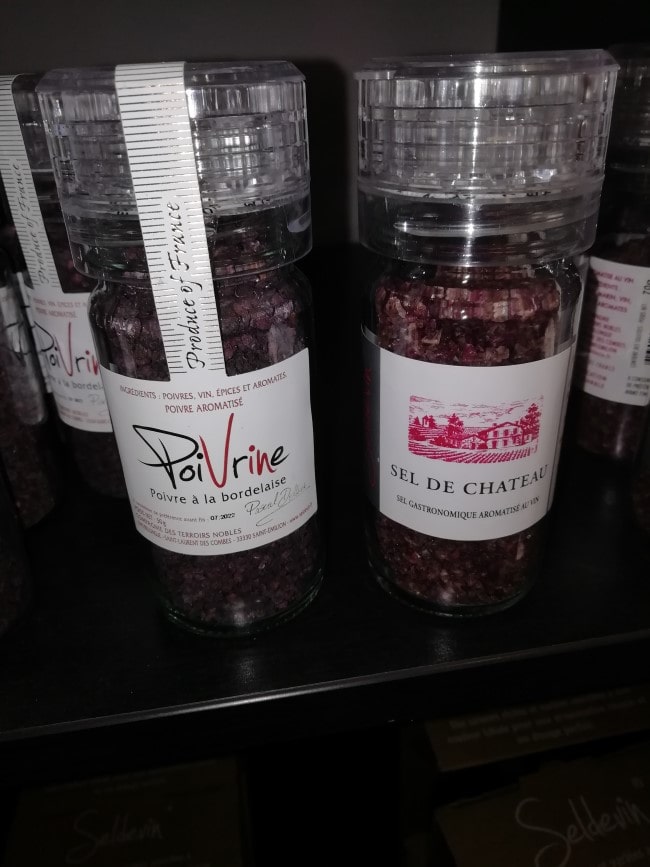 Enjoy the recipes below for Duck in Sauternes Sauce and Normandy Apple Crumble!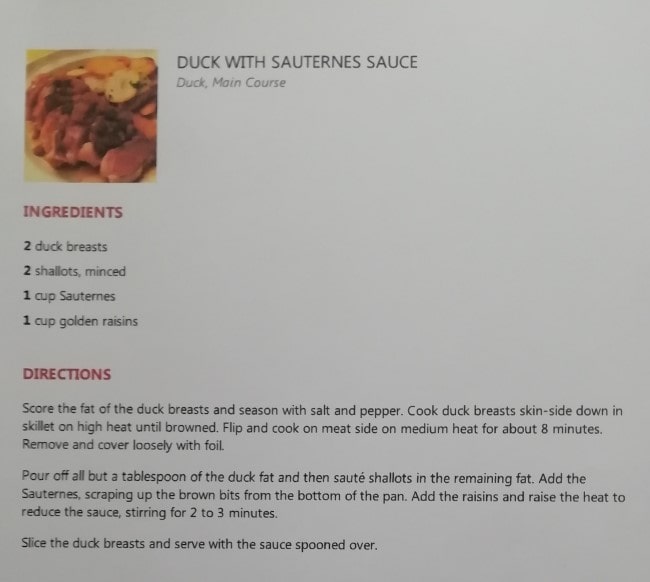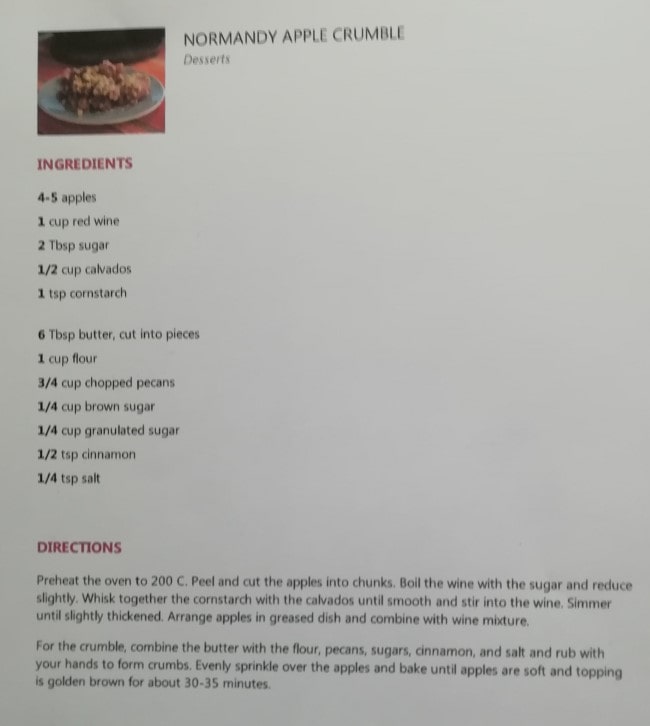 Lead photo credit : Fruit in wine (C) Candice Stevens
More in cooking, Drink, food, gastronomy, recipes, wine
---
---