French Cognac: the Ultimate Indulgence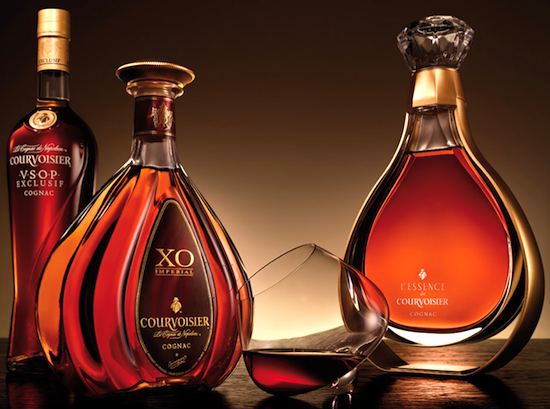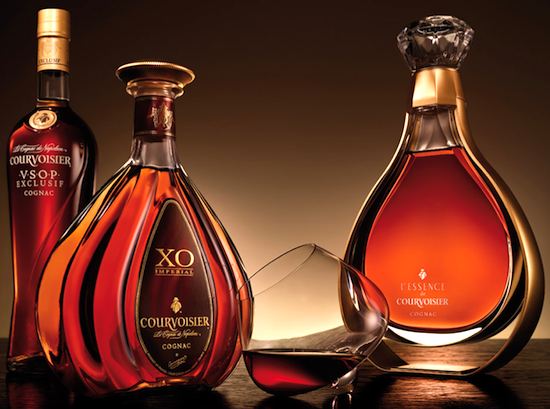 Cognac, the world's most imitated brandy, can legally be made only in a relatively small area surrounding the town of Cognac, which is north of the city of Bordeaux in the western France departments of Charente and Charente-Maritime.
Although now considered to be French, Cognac's development was an international affair. The drink's presence in the region dates back to the Romans, who were instrumental in the development of France's wine industry.
In the 17th century, Dutch traders introduced the second step by starting the large-scale distillation of brandewijn (burnt wine), as they knew Cognac. Eventually, Cognac's grape growers figured out it was more profitable for them to distill the grapes themselves, and Cognac production is now the region's main industry.
In 1909 the French government decreed that only brandies made in this specific area of France can be called Cognac, with specific processing techniques mandated.
Nearly all Cognacs are blends of different vintages grown in vineyards with clay soil. Cognac starts with Ugni Blanc grapes, but Folle Blanche and Colombard grapes are still used today to a very small degree. A skilled cellar master (maître de chai) is responsible for "marrying" the grapes to consistently create the producer's desired taste. Part science, part intuition, the blend is a closely held secret.
Grapes are traditionally harvested in the third week of September using modern harvesters, though a few vineyards take pride in harvesting by hand. Grapes are immediately pressed and fermented for a few weeks to produce a thin, acidic white wine that would never win wine tasting awards, but which is ideal for distillation.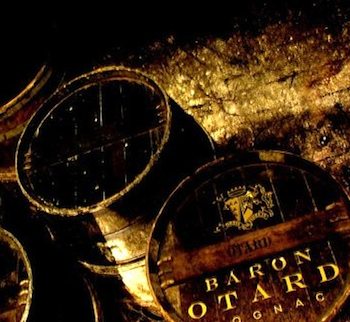 Cognac is distilled twice in copper stills of a traditional shape and size to create a fruit brandy called eau de vie that will later be Cognac. As it ages, it gives off fumes that scent the town's air with its distinctive aroma, which makes for quite the sensory impression. The fumes also support the growth of a certain type of black fungus found on most of the city's walls. If you're planning a trip to Cognac, remember the black walls come with the territory of making the world's most famous brandy and are not a sign of neglect.
After distilling, Cognac is aged only in oak casks made of wood from the Limousin and Tronçais forests of France. At the right time the Cognac is moved from the wooden casks to airtight glass to stop maturation.
Cognacs are graded per standards set by the Bureau National Interprofessionel du Cognac (BNIC). The most common quality grades are:
VS (or 3 stars): Very Special, cask-aged for a minimum of 2 years;
VSP: Very Superior Pale, cask-aged 4 or more years;
VSOP: Very Superior Old Pale, cask-aged for 10-15 years;
XO/Luxury (XO, Extra Old): the finest cognacs stored in casks, then airtight glass for 6-20 years.
Courvoisier, Hennessy, Martell and Rémy Martin produce about 90% of Cognac, with Hennessy producing the majority. The region contains about 200 Cognac producers, including Camus, Cognac Frapin, Delamain, François Voyer, Gaston de Casteljac, Hardy, Hine, Jean Fillioux, Jenssen, Otard, Pierre Ferrand, and so on. You'll find some of those names on various Top 10 lists by experts.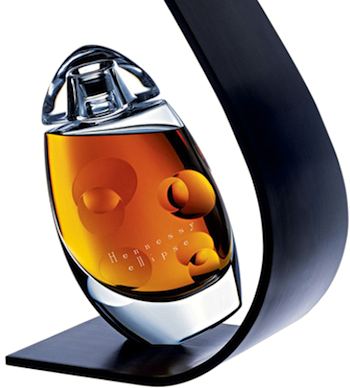 The aroma and flavor of Cognac are described with words like: apricot, bitter orange, black currant, candied orange, cedar, chalk, chocolate, cigars, coffee, floral bouquet, hazelnut, honey, leather, oak, plum, prune, walnut, spiced raisins, and tobacco. What novice drinkers consider a bite is a caress to a seasoned sipper.
Every Cognac drinker spends dearly to enjoy the amber nectar, and the most serious collectors invest thousands of dollars on limited-edition, handcrafted crystal decanters of Cognac. For such an investment the buyer receives a certificate of authenticity and a beautiful display piece designed by Baccarat or another top-quality maker.
When in Cognac, plan a trip to visit the Cognac houses of your choice. If you must choose just one, Martell consistently draws the highest praise. Tour the estates, which range from modest to grand châteaux with rustic stone cellars and/or modern temperature-controlled warehouses. You can sometimes watch Cognac production as you learn the history of Cognac and the producer. Most tours take an hour and end with a tasting for guests of legal drinking age, who will be taught how to "taste" by nose and by alternating sniffs with small sips.
More exclusive behind-the-scenes half-day or full-day visits may be arranged for more serious Cognac aficionados. Some include gastronomic meals that cost about the same as dinner at a restaurant with Michelin stars.
Adam Weiner is an Editorial Assistant for BonjourParis.
PRACTICAL INFORMATION:
To visit "the Big 4" Cognac producers:
2, Place du Château, Jarnac
Open daily Apr 26 to Sept 30—see site for schedule
Visits begin at €9, with the price varying depending on what type of Courvoisier you want to sample at the end
1, rue de la Richonne, Cognac
Open daily May to Sept—see site for schedule
Visits begin at €15
Place Edouard Martell, Cognac
Open April through October
Open daily—see site for schedule
Visits begin at €7.50
20, rue Société Vinicole, Cognac
Tours available year-round—schedule & reservations at site
Visits begin at €15
For general background information on Cognac, visit:
La Maison de Cognac
39, rue Angoulême, Cognac
Bureau National Interprofessionnel du Cognac
23, Allée du Champ de Mars, Cognac
PHOTO CREDITS: Otard Cognac barrels ©Guido612. All other images are publicity photos from the featured producers
NEW:
Subscribe for free
to our weekly newsletters with subscriber-only stories.
Thank you for using our link to Amazon.com…your purchases support our free site.
Click on image for more info about these favorites.
Leave a reply
Your email address will not be published. Required fields are marked *