Happy Faces of Coustellet in the Luberon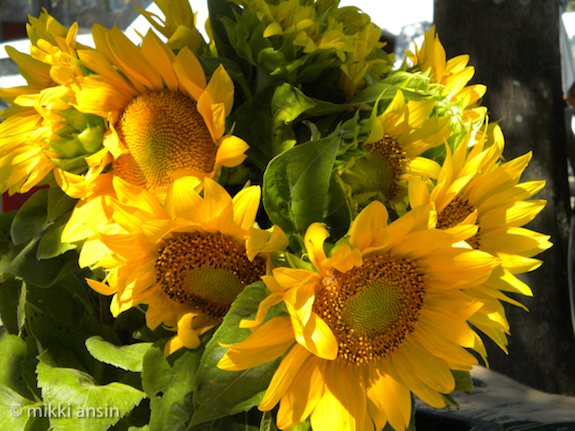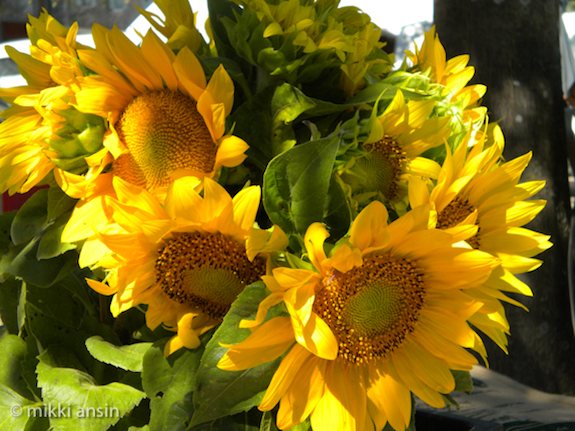 Mikki says:
The Coustellet market began as a peasant market years ago, where the farmers brought their beautiful vegetables, fruits, wines and other harvest foods.
Today it is a popular place for tourists also, and has expanded to include all sorts of antiques vendors and crafts people. It's a happening event!
One Sunday I decided to aim my lens on creating a photo study I called Faces of France at the Coustellet market.
My favorite faces turned out to be the happy faces of these gorgeous sunflowers…they were definitely smiling, don't you think?
Mikki Ansin is a photojournalist and Francophile with a longtime love of all things French. Her most recent photo published in BonjourParis was Bardot Lives: Marseille…. Watch for her photos every other Wednesday.
Grab your own free subscription to BonjourParis & be first to receive Wednesday & Sunday newsletters linked to 50 original stories monthly with travel tips & the latest from France. Since 1995, BonjourParis has been your most complete online France travel & Francophile lifestyle eZine. RSS feed available.
If it's at Amazon.com, you can get it at our Amazon.com Boutique with new items added weekly. Same competitive prices and speedy delivery & your purchases support costs of keeping BonjourParis your most complete online France travel resource.
Search hint: start at the back pages for the most recent stock.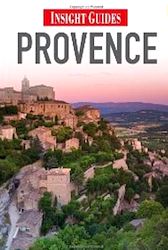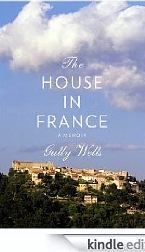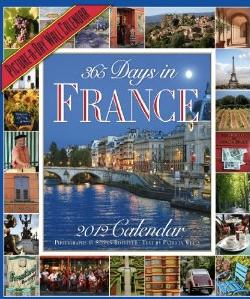 1. Provence by Insight Guides [published June 2011]
2. The House in France: A Memoir [published June 2011]
3. 365 Days in France 2012 Wall Calendar by Patricia Wells  [annual bestseller]

Beyond expectations: elegant 4-star resort in the Luberon…
La Bastide de Marie in Ménerbes is located in the Luberon, Provence. Many charming features at this refined, elegant & beautifullly designed 18th-century hotel surrounded by vineyards. Entire property has a rustic, luxurious natural calm; individually decorated rooms have free Wi-Fi, AC, stone walls, ceiling beams, etc. Philippe Starck design blended w/rich Provençal colors. Fitness center, spa w/full-service massage & body treatments, health club, outdoor pool, free parking. Bar & restaurant, outdoor swimming pool set in a garden. On-site cooking courses, wine tastings in the cellar & vineyard tours. Past guests rave about staff, tasteful décor & superb dining that earns this hotel a score of 8.9 of 10 at Booking.com.
Past guests rate this hotel an average of 8.9 of 10 at Booking.com.
**** Eligible for the best-price match guarantee from Booking.com.

Be smart! Reserve your hotel at Booking.com…then keep shopping online & if you find a better rate for the same deal, contact Booking.com for your BEST PRICE MATCH GUARANTEE.
Bookmark this link & use it everytime you shop so your preferences are stored & deals are updated when you return: Booking.com.

One-stop shopping for car rental & international air travel deals:
Car rentals at competitive rates, no drop fees & a 5% discount for BonjourParis.com readers who use this link to Auto Europe Car Rental
Don't overlook Auto Europe for international flights, click Auto Europe Flights
Leave a reply
Your email address will not be published. Required fields are marked *