Practical and Portable Paris Purchases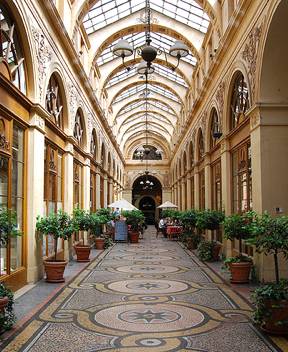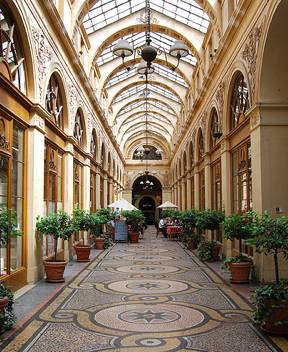 These days most travelers can easily plan international transportation, lodging, dining and sightseeing activities online, but it's hard to get current tips about shopping for the latest styles. Guidebooks are often outdated, ads are biased and friends typically speak about past purchases.
Most discriminating shoppers headed to Paris seek au courant items that are more interesting and ideally of a better quality than similar objects found anywhere else in the world. Finding them takes time lacked by most travelers, leaving locals to score the best deals. Paris can be particularly daunting as there are so many options here.
With added airline weight restrictions for checked and carry-on bags, portability is another consideration.
So, for those who are not lucky enough to live in Paris or have close friends in Paris, here's a guide to finding essential and "of-the-moment" items and experiences available in Paris.
Lingerie:
There is a caveat here: French lingerie in Paris is not cheap. But the quality is better; in fact, it's the best in the world. A recent survey conducted by the French Fashion Institute reveals that French women spend roughly 20% of their annual clothing budget on lingerie. And why would that be? Because the lingerie here actually makes you look good, and not like some "wanna be" prostitute. French men don't even blink at the prospect of spending several hundred euros on lingerie. Perhaps they realize they will get the benefit, so to speak.
There are many French lingerie brands, but a few of the big names are Aubade, Chantelle and Lise Charmel. Each makes gorgeous lingerie, and you don't have to be a stick to look good in it, but they are clearly not the only options. Large Paris department stores like Le Bon Marché and Galeries Lafayette carry many other brands; and small specialty shops are scattered all over Paris.
You should also know a little about the expérience of shopping for lingerie in Paris. As you may know, sales people may not consider being "nice" part of the job, but most take extraordinary pride in knowing their products very well and you will likely be in the hands of an expert who can properly fit your garments. Wear your purchases home or pack them—this is the ultimate in weightless portability.
Trench Coat:
Most people hear "trench coat" and they think London or specifically Burberry….which costs about the same as a week at a Bali resort, literally. Paris has stylish and affordable alternatives. Notice French women wear trench coats nonstop from September through May. Many French shops cater to French size 40 (U.S. size 10) and below, which can challenge shoppers seeking larger sizes. Don't despair, stores like Camaïeu, Promod and Naf Naf stock affordable traditional long black trench coats and even trendy short red ones. You can carry or wear your purchase home. When you go home, you can walk around imagining you are in some sort of film noir scene. Most people don't admit this sort of thing out loud…but really, we all do it.
Scarves:
French women own entire scarf wardrobes and of course you know Paris has a selection that can't be beat, from collectible hand-rolled silk Hermès scarves to the touristy 100% polyester scarves with "Paris" stamped all over them. You can find good quality scarves in Paris for very reasonable prices—even the gift shops have nice ones. In autumn most boutiques and gift shops carry inexpensive wool-blend large scarves to wear with your coat. Festive scarves with metallic threads are great for the coming winter doldrums and most are inexpensive enough to buy in multiple colors. Will you be wearing all black like the French do? Scarves add color, texture and can really dress up your outfit…especially when wearing black, black and more black. Study how the French women wear them looped, tied or casually wrapped loosely around their necks. If you are a scarf novice, watch this video on YouTube that demonstrates different ways to tie your scarf.
Food:
Sure, you can enjoy a wonderful gourmet meal at Guy Savoy or L'Ambroisie—you really should do that at least once even if it costs a small fortune. But if you are a "foodie," invest the time and effort in a cooking class so you can create your own French cuisine at home. Some classes last only half a day and Paris has many culinary class options for adults and even children. Don't worry if you don't speak French: schools like the Ecole Ritz Escoffier, located at the Ritz Paris and Cooking with Class in Montmartre offer classes taught by English-speaking chefs from around the world. To impress your dinner guests back home, try their French Desserts class!
Shoes and Bags:
Once again, top-quality designer brand shoes nor bags are not cheap here and it might make sense to buy international brands like Longchamp, Dior and Chanel at home without the added exchange rate hit. However, some French brands are difficult, if not impossible, to get in your particular country. For example, Lancel bags can be hard to find in the USA, but they are unique and glorious. Their Fall/Winter 2011 collection includes a "Brigitte Bardot" line, an "Adjani" line and a new line called "Daligramme," which was inspired by the relationship between Dali and his "muse" Gala. Its tag line is, "This is not a bag, it is a declaration of love." And this is but one example.
On the shoe side, many Parisian women own both Repettos and Tropeziennes. Repettos are the quintessential ballet flat created in 1947 by Rose Repetto at the request of her dancer son. Some of the most famous dancers and movie stars in the world have worn Repettos, including the icon's icon, Brigitte Bardot. These shoes are handmade and it's hard to find them outside of France. Heck, it's hard to find a red pair in your size, even if you live in Paris. For a day of leisurely strolling, nothing beats them. Tropezienne sandals were "born" around 1933 in, not surprisingly, St. Tropez. Visiting celebrities fell in love with them and so began their claim to fame. In truth, you see these sandals around Paris all the time. They are cool, comfortable and work great with casual attire. Wear your new shoes home on the flight and ditch your "old" shoes at a Paris charity if portability is a concern.
Perfume:
France has been the world capital of perfume since Catherine de' Medici brought her personal perfumer to Paris in the 16th century, and that is reason enough to purchase a special French parfum. For something memorable and uniquely you, attend a perfume-making class and leave with a scent you created. Of course such classes are available in Grasse or Eze, but Paris has workshops for adults and children at Le Studio du Parfum. Adult classes cost 75 euros and the kids classes cost 230 euros for a group of 10. Portability? Tuck your new perfume into your purse and do wear a tiny dab on your return flight.
This list is, of course, not exhaustive, but this is a place to start. Now take it, make it your own, and please post below if you want to add your favorite "find."
Lexy Delorme is an expat mom of two now living in Paris. Most recently BonjourParis published her guide to visiting France Miniature amusement park.
Grab your own free subscription to BonjourParis & be first to receive Wednesday & Sunday newsletters linked to 50 original stories monthly with travel tips & the latest from France. Since 1995, BonjourParis has been your most complete online France travel & Francophile lifestyle eZine. RSS feed available.
If it's at Amazon.com, you can get it at our Amazon.com Boutique with new items added weekly. Same competitive prices and speedy delivery & your purchases support costs of keeping BonjourParis your most complete online France travel resource.
Search hint: start at the back pages for the most recent stock.
Current Paris shopping guidebooks at our
Amazon.com Boutique
: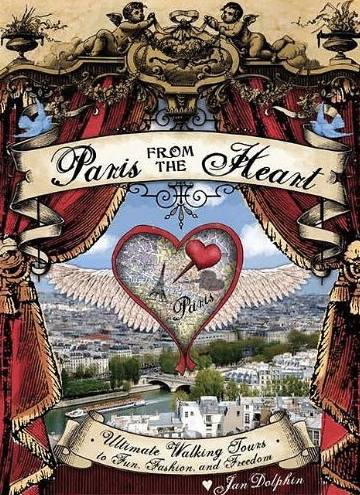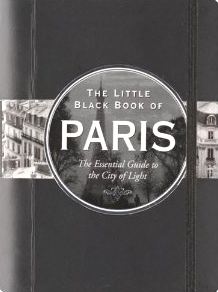 1. Suzy Gershman's Born to Shop Paris: The Ultimate Guide for People Who Love to Shop [2009 edition]
2. Paris From the Heart: Ultimate Walking Tours to Fun, Fashion, and Freedom
3. The Little Black Book of Paris, 2011 edition
4. Vintage Paris Couture: The Frenchwoman's Guide to Shopping over 100 shops described in detail
For Right Bank shoppers, a hotel near the grand department stores:

Consider staying at the Hotel de l'Arcade, a well-located 3-star hotel w/48 renovated rooms (including 4 duplex apartments w/kitchenettes). Soundproofed, free Wi-Fi, modern. Near Madeleine, Opera Garnier, Fauchon, Hédiard & department stores Galeries Lafayette & Printemps.
This hotel was rated 8.7 of 10 by past guests on Booking.com.

Be smart! Reserve your hotel at Booking.com…then keep shopping online & if you find a better rate for the same deal, contact Booking.com for your BEST PRICE MATCH GUARANTEE.
Bookmark this link & use it everytime you shop so your preferences are stored & deals are updated when you return: Booking.com.
Leave a reply
Your email address will not be published. Required fields are marked *