Do French Men Make the Best Lovers?
The reputation of French men as suave, sophisticated lovers — the eternal Don Juans of society — has entered the lexicon of countries around the world. But is it an urban myth? Or perhaps a trope spread by French men themselves? Or a belief propagated by French women proud to be surrounded by an abundance of Gallic ardor?
What's more, it seems that French men have refused to be selfish — they've refused to restrict their virility and expensive colognes to les femmes de France. Indeed their largesse in matters of the heart has swept across borders, spurned a common language as if they were of no import. No nationality, no country is immune. The French lover has spread his wares and soft words wherever they landed, like a scented carpet bagger.    
Is it the accent that charms? The deep brown eyes?
Let's take a look at the stars (they are just like us) who've been charmed by French lovers. Is there something indefinable, something in the genes, on the skin, in the very pores of these French men that make them simply irresistible to some of the most beautiful women in the world? (Only the most unromantic of readers would point out that these particular French men are hugely talented and successful in their own right – shame on you!)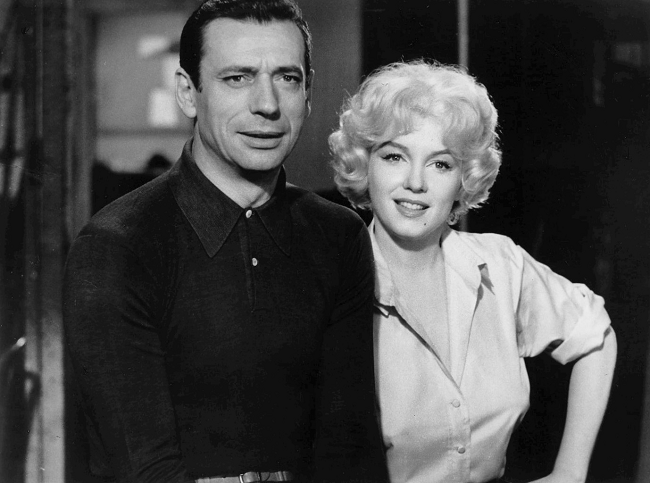 Marilyn Monroe was quite unable to resist the allure of Yves Montand while they were making the appropriately named film Let's Make Love in 1960. 
Monroe was married to Arthur Miller and Montand to Simone Signoret. The respective couples had adjoining bungalows, nos 20 and 21, at the Beverley Hills Hotel in California. Monroe, naked beneath a fur coat, appeared at Montand's door, and he succumbed to her obvious charms without a fight. Montand, however, had made it brutally clear that he had no intention of leaving his wife and the affair would end when the film was finished. With an admirable insouciance, Signoret famously responded to rumors of the affair by declaring, "If Marilyn is in love with my husband, it proves she has good taste. For I am too." Montand and Signoret remained married until her death in 1985. Unfortunately, Miller was not so magnanimous, and Monroe's affair was the beginning of the end for their marriage. 
Jane Fonda was 28 in 1965 when she married the renowned filmmaker (and womanizer) Roger Vadim, 10 years her senior. Fonda was Vadim's third wife. Fonda had big shoes to fill; Vadim had been married to Brigitte Bardot from 1952 to 1957. Despite Fonda's prodigious success in films directed by her husband, notably Barbarella and Klute, the marriage floundered in 1973 amidst allegations of Vadim's misogynist behavior and sexual exploits.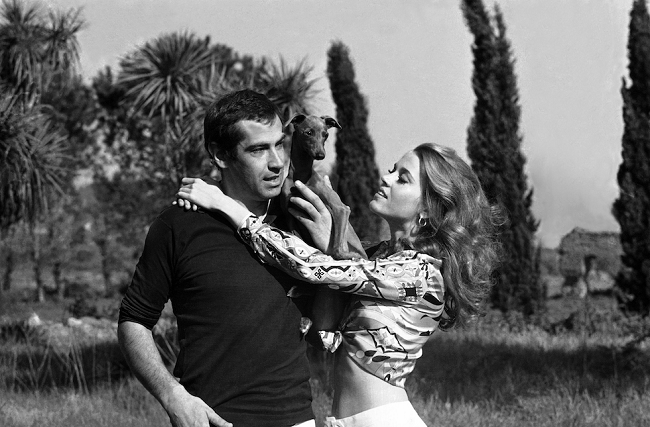 The American heiress with the unprepossessing name of Elma Rumsey married Pierre Cartier, one of the three Cartier brothers in 1908, in Paris. Rumsey was the daughter of Moses Rumsey Jr., a wealthy industrialist from Missouri. All three Cartier brothers had married well, but it was Rumsey with her impeccable connections (rich bankers' wives, the Morgans, the Roosevelts) who ensured the success of the Cartier store on New York's Fifth Avenue. Without Elma's cache in New York high society, Pierre could never have put the Cartier firm on the world map, nor sold the notorious Hope diamond to the American heiress Evalyn Walsh. 
(On the day of Pierre and Elma's marriage, the headline in The New York Times read, "Heiress Marries Foreigner." The New York Times did not disclose if Pierre's sexual prowess was the clincher for Elma.) 
In the 1950s, their daughter, Marion, married another French man, Pierre Claudel, and together they ran Cartier Paris.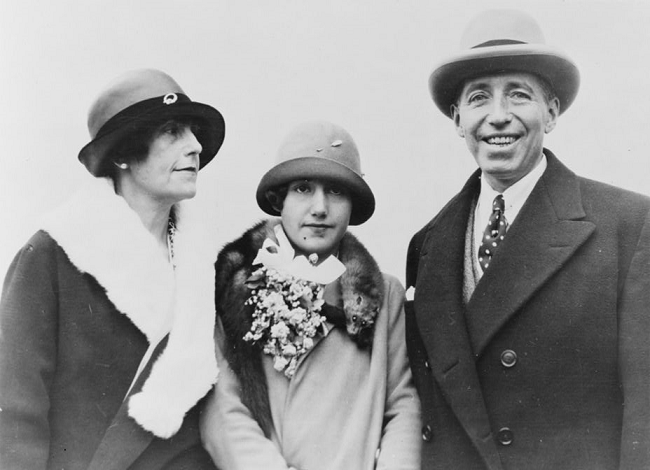 English rose Petula Clark met her French husband Claude Wolff when she was just 19 years old. Wolff was a record producer in Paris. Clark spoke no French and Wolff's bad English was interspersed with dubious language he'd picked up from jazz musicians. Clark was instantly smitten, a coup de foudre. They married 18 months later. In 1964, Clark recorded "Downtown" and their lives were changed overnight. 70 million record sales later, and at 90 years of age, the indomitable Clark continues to sing and tour and sees her husband – they never divorced — when she returns to her apartment in Geneva. 
The late Austrian/German actress, Romy Schneider had a passionate and well- documented five-year affair with the actor Alain Delon that ended in 1963. They remained close and steadfast friends, acting together in the acclaimed film La Piscine and The Assassination of Trotsky. After the death of her son aged 16, Schneider, heart- broken and inconsolable, began to drink heavily. She was found dead in her Paris apartment in 1982. Alain Delon arranged for her son David to be buried in the same grave.
Candice Bergen was unimpressed when she first met the movie director Louis Malle at a dinner party, but she soon changed her mind when Malle sent her a romantic love letter. Malle continued sending Bergen love letters throughout their marriage which had its difficulties due to the duration of the time spent apart. Malle had no inclination to live in New York where Bergen's work was. Despite their difficulties, Bergen and Malle remained married for 15 years until Malle's death in 1995.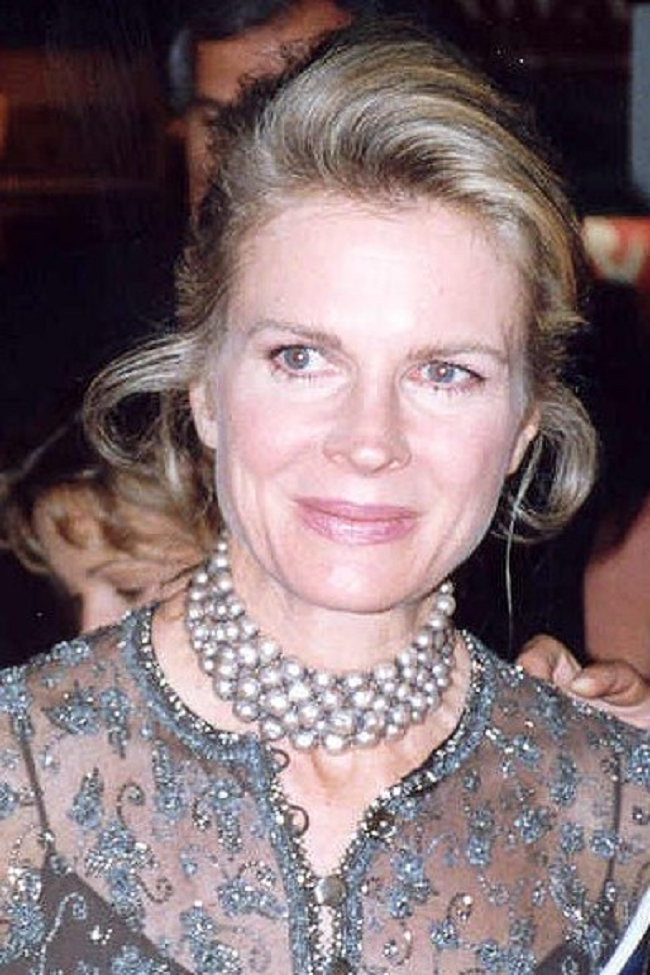 The talented British actress, Kristin Scott Thomas — five times Bafta award winner, OBE, DBE and awarded the Chevalier of the Legion d'Honneur — fell not for the charms of an actor but an obstetrician and IVF-specialist gynecologist, François Olivennes. The couple married in 1987 and had three children, before divorcing in 2005. Olivennes was awarded the Legion d'Honneur in 2011 by Nicolas Sarkozy for his work in the medical field.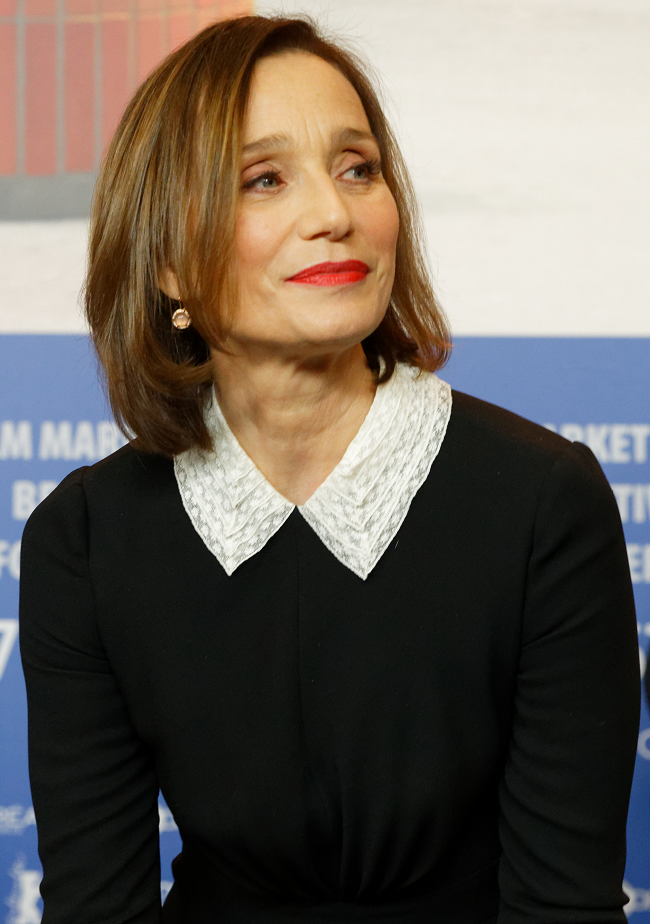 Carla Gilberta Bruni-Tedeschi, wife of former French president Nicolas Sarkozy, was born in Turin Italy in 1967. She left Italy at the age of seven for France and became a highly successful model, singer and song writer. Bruni met Sarkozy at a dinner party in 2007. Sparks must have almost set the tablecloth alight as they were married three months later in February 2008 at the Élysée Palace in Paris. Despite Bruni's left-wing politics (Sarkozy is part of the center-right political party Les Republicains), the unusual partnership has been a success; Bruni has thrown herself into philanthropic work and loyally supported her husband throughout the recent years of scandals and his latest court case where Sarkozy was put under house arrest for one year and impelled to wear an electronic bracelet. They remain married.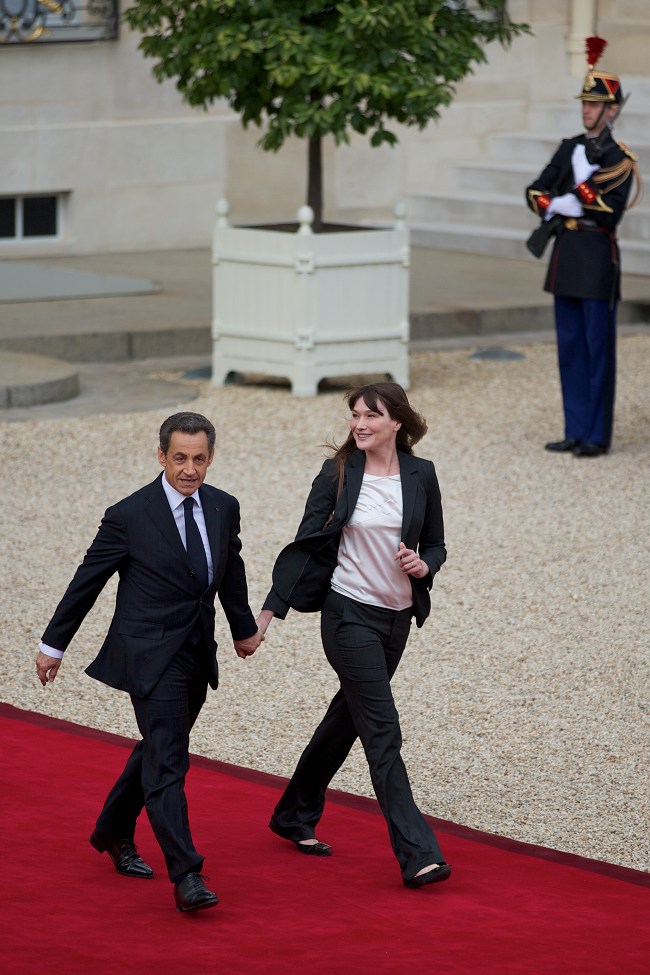 Not so for the iconic British actress Charlotte Rampling and the sublimely talented musician Jean-Michel Jarre. They met at a dinner party in St Tropez in 1976. The attraction was instant and mutual. Jarre confessed that he had always been attracted to Anglo-Saxon women and Rampling's "stillness" and remote quality intrigued him immediately. Her beauty went without saying. 
As for Rampling, she found Jarre to be magnetic, incredibly charismatic, attractive, charming and intelligent. They married in 1978 but tabloid news of Jarre's affairs in 1997 caused Rampling to separate from Jarre, and the pair divorced in 2003. They remain close, with Jarre stating in a 2019 interview in Paris Match that "Charlotte remains the pivot of my existence, the mother of my children and my best friend."  
Not a bad epitaph for the end of a marriage. 
The American actress Natalie Portman, forever associated with her leading role in the movie Black Swan, met her French husband, the choreographer and ballet dancer, Benjamin Millepied, on the set of the film. Millepied left his live-in girlfriend, the principal dancer at the American Ballet Theater, to be with Portman. Portman and Millepied married in 2012 and lived initially in Paris. Millepied was director of dance at the Paris Opera Ballet from 2014 to 2016 when the couple with their two children moved to Los Angeles. Portman is one of the highest paid actresses in the world and the face of Dior, but recent highly publicized reports of Millepied's affair with a younger woman, have left the couple working on their marriage. The latest tabloid news is that they have separated.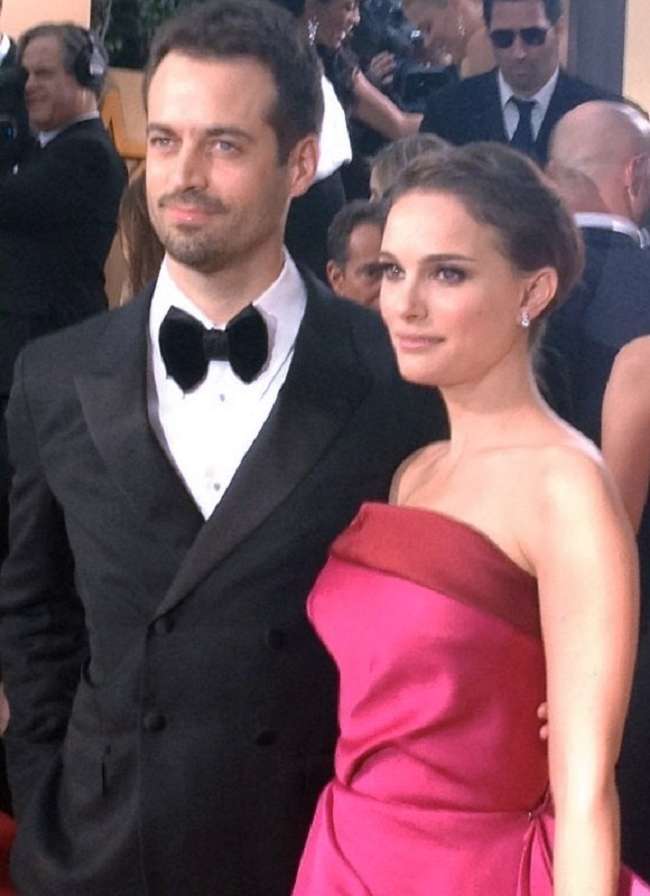 And last, but absolutely not least, let us look at the love affair between the intrinsically British Jane Birkin and the indisputably French Serge Gainsbourg. Birkin, who sadly died last month at the age of 76 in her Paris apartment, loved Gainsbourg until the day she died. Their 11–year affair was tumultuous, wild, artistically rewarding and, most importantly, filled with love. Birkin had never met anyone remotely like Gainsbourg when they met on the set of the film Slogan in Paris. Birkin fell in love with the unkempt, highly intoxicated Gainsbourg after a night out clubbing. Gainsbourg had drunkenly fallen asleep in the hotel room. Birkin said, without irony, that it was the most romantic night ever. They became inseparable and the absolute, incontestable, iconic couple of the 1960s and 1970s. The long–legged, long–haired, waif–like Birkin with her cut–glass British accent, soon became beloved of the French public. The heavy smoking, heavy drinking singer and composer of irreverent songs, Gainsbourg, was already adored in France, a part of French folk lore.
Gainsbourg died in 1991 and even though the couple were no longer together, on the day Gainsbourg died he had phoned Birkin to tell her he'd bought her a diamond ring to replace the one she lost. Birkin's childhood teddy bear, Munkey, was buried beside Gainsbourg in his coffin. 
Theirs was a love story that only the death of both of them could end.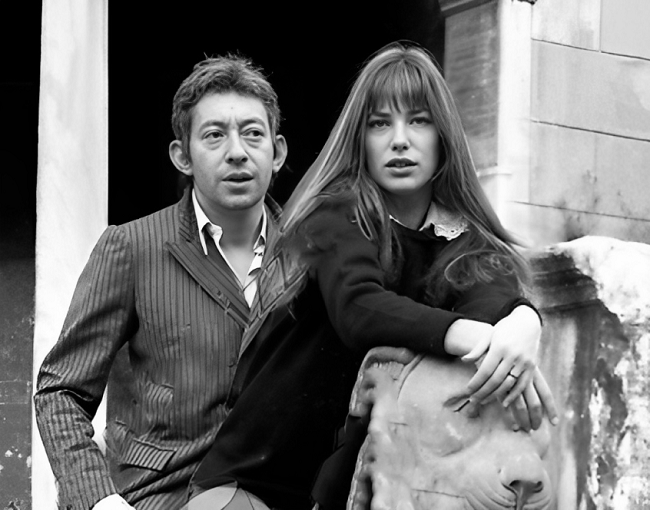 Lead photo credit : Are French men really that romantic? - Pexels
More in culture, French men, history, Lifestyle
---
---
Comments