Letter from Paris: August 16, 2023 News Digest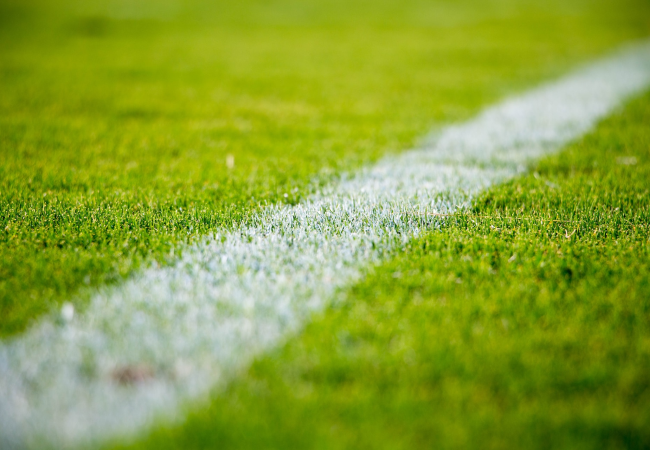 Les Bleues suffered a disappointing loss against Australia's Matildas in the quarterfinals of the FIFA Women's World Cup. The French women's national football team had performed exceptionally well throughout the tournament, only to lose in penalty kicks. ESPN called it an "epic" and "nerve-shredding" shootout. It looks like President Emmanuel Macron will now be supporting Australia in the next match, because of a bet (see below).
The World Cup is brilliantly co-organised by you, Australia. It's an honour to face the Matildas in the quarter-finals today, but no worries: Les Bleues will take the lead! Deal. https://t.co/E03nFoj6r5

— Emmanuel Macron (@EmmanuelMacron) August 12, 2023
For many years, pony rides have delighted children in Parisian parks. Yet now a recent decision by the City of Paris will ban ponies from municipal parks starting in 2025. As reported by Le Parisien, the government was under pressure from animal welfare associations and some elected officials. Needless to say, the equestrian operators— alongside pony-loving families— are not happy with this decision.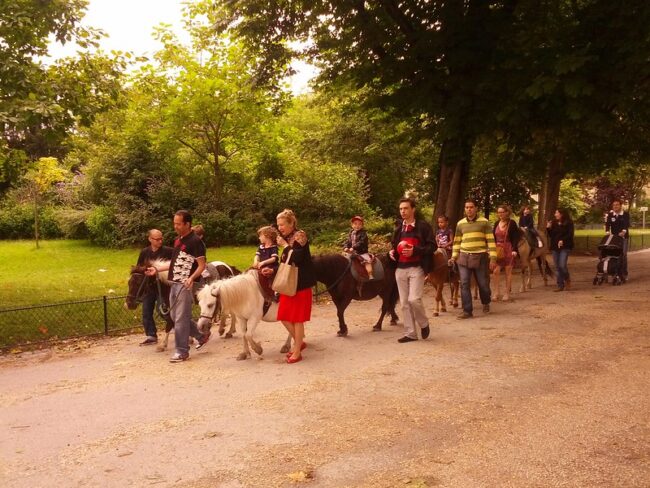 Paris escaped much of the brutal heat and soaring temperatures that affected much of Europe this summer. Yet experts say this is a short-term reprieve, and that the city "could have the most heatwave-related deaths of any European capital by 2050 — when temperatures may soar to 50 C (122 F)," as reported by Voice of America News. To combat the effects of climate change in this densely populated city, government officials have put together a plan to add green corridors, remove concrete, and more. For details, check out the video below.
Residents of the Saint-Germain-des-Prés district were dismayed by the city's decision in July to cut down four iconic trees in the sixth arrondissement, including some on the Place Laurent-Terzieff-et-Pascale-de-Boysson (6th), as well as a a tree classified "arbre remarquable" on the Place de Furstemberg (6th). The city published a response, explaining that the decision was made for safety reasons after experts studied the trees' health for years— the risk of falling was too great. Five new replacement trees will be planted between November 2023 and March 2024, as is the case each time a tree needs to be felled. For more information about the "remarkable tree" label, see our article by garden expert Amy Kupec-Larue.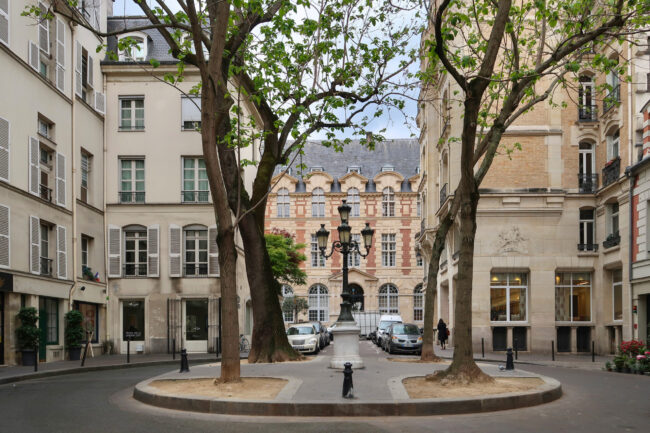 Calling all train lovers. New long-distance routes are being opened across Europe so you can take overnight trains to discover the continent. Some new Paris routes include Vienna to Paris with Nightjet, Paris to Aurillac with SNCF (December 2023) and Paris to Berlin with TGV (2024).
Speaking of train travel, France is raising taxes on flights to invest in railways. Since travel by plane is often significantly cheaper than train trips, the country is looking to make it "more appealing by closing the price gap between airline tickets and train tickets," reports Euronews in an article asking "Should other European countries do the same?" One of the challenges is the lack of cooperation between multiple train companies operating cross-border rail.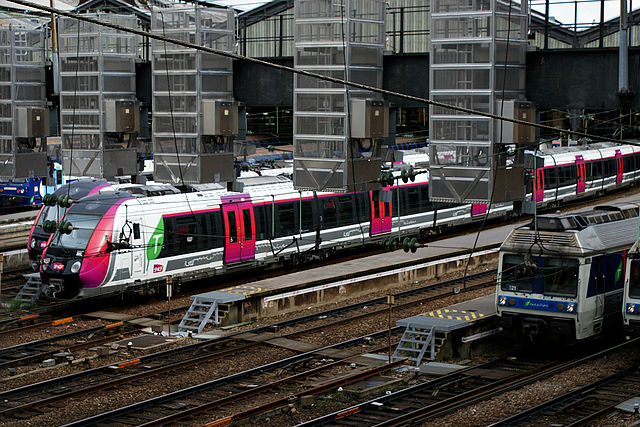 The Eiffel Tower was briefly evacuated because of a bomb threat last Saturday. One of the world's most visited sites, the Paris monument closed for two hours while specialist teams were dispatched to scour and secure the area. It turned out to be a false alarm, and visitors were back scaling the beloved landmark by 3:30 pm.
Oh, and two drunk American tourists were found sleeping at the top of the Eiffel Tower after being "trapped" overnight… Security guards in the early morning hours quickly removed them. They were not fined for trespassing.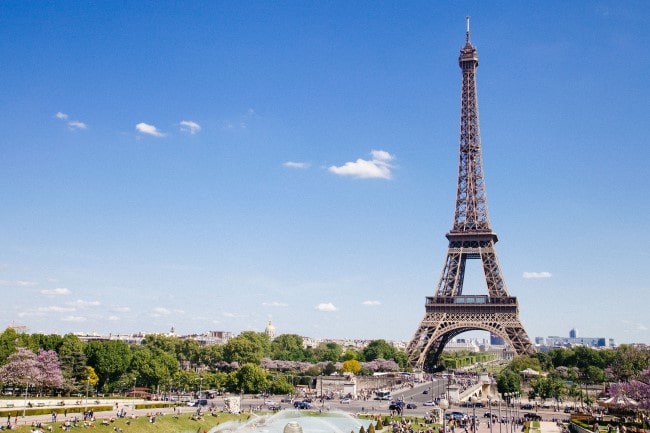 We'll close with a little eye candy, courtesy of The New York Times Style Magazine. Architect Maxime Bousquet has created some dreamy interiors for an apartment in a grand 17th-century building in the seventh arrondissement, opening up "the roof of a triplex…  to create a dramatic terrace and entirely reconfigured a narrow, jewel-box-like house in the city's Invalides area." Previously, Bousquet worked "for the fashion brand Kenzo, the architect Joseph Dirand and the architecture office Studio KO" before starting his own firm in 2019. Read the full article here.
Lead photo credit : Photo by Sandro Schuh on Unsplash
More in letter from paris
---
---