Meet Guillaume Diop: The First Black Étoile Dancer at the Paris Opera
Ballet has been slow to adapt. It wasn't until 2019 that ballet pointe shoemakers first began crafting dance's most famous footwear to reflect the diversity of the art's dancers. Prior, traditional pointe shoes only came in one color: A peachy pink color created with white skin tones in mind.
Pointe shoes were designed to look like a dancer was dancing barefoot, balancing ethereally on the tips of her feet. But what about the dancers with non-white skin tones? They were not considered in the same way that pointe shoe manufacturers considered white dancers. A 2019 headline in The Guardian expressed the sentiments of many: "'That took long enough!' Black ballerinas finally get shoes to match their skin."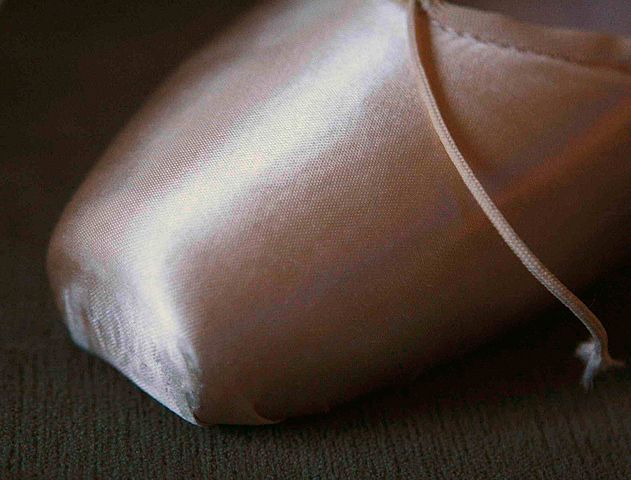 And it's not just shoes that are changing – but who's being promoted and showcased, too. And many people in the ballet community (including myself, an amateur dancer who enjoys ballet as a hobby) feel it's about darn time. I'm thrilled that ballet is slowly starting to more accurately reflect the diverse world in which we live.
Paris Opéra Ballet is the oldest national ballet company in the world; it was founded in 1669. And it wasn't until 2023 – yes, 354 years later! – that Paris Opéra Ballet named its first Black étoile dancer. Meet Guillaume Diop, an impressive and talented dancer with a skyrocketing career and a history-maker in the world of ballet. At just 23 years old, Diop has already made history. A "danseur étoile" (or "danseuse étoile" for women) translates to "star dancer." And an étoile is the highest rank in the company at Paris Opéra Ballet.
View this post on Instagram
On the other side of the Atlantic, dancer Misty Copeland made history in 2015 when she was promoted to Principal Dancer at the American Ballet Theater; she was the first Black woman to be promoted to this position in the 75-year history of ABT. Copeland and Diop are paving the way for other diverse dancers, and their contributions to the art are immense.
View this post on Instagram
Diop joined Paris Opéra Ballet in 2018. Born in Paris, he is the son of a French mother and a Senegalese father. Diop started dancing when he was just four years old. "My father is super proud [of my promotion to danseur étoile]," Diop tells Agence France Presse. Diop views his new promotion and status within the company as a "beautiful responsibility."
And the dancer has been working towards that responsibility for many years. By the time he was 12, Diop enrolled at Paris Opéra Ballet School, which trains dancers and feeds right into the company. He also studied at the Alvin Ailey American Dance Theater in New York City, a historically Black dance company founded by Alvin Ailey in 1958. He credits his time at Alvin Ailey American Dance Theater, where he was surrounded by many other Black dancers, with giving him the confidence to continue with ballet at age 16.
View this post on Instagram
Diop is not just a dancer, but an activist, too. He was one of five Black dancers at Paris Opéra Ballet who penned a manifesto in 2020, "De la question race à l'Opéra de Paris." The document questioned racial practices at the company, highlighted discrimination, and called for change. The document received the signed support of over 400 employees at the Opéra. This led to a diversity report from the company, which was published in February 2021.

The dancer has shown up in powerful ways both offstage and on. He's danced in roles in ballets like Romeo and Juliet, The Sleeping Beauty, Swan Lake, and Giselle to great acclaim. He's a quick study, too. For his role in La Bayadère, Diop took over for another dancer who had been injured, and he had a mere three days to prepare for the lead role. Speaking with AFP, Diop said of that time, "It wasn't easy. I had some crazy days. I had to prove that I was up to the task." And in response to naysayers who question his success at the company, Diop says, "If I was given these roles, it was because I deserved it."
View this post on Instagram
Now, as a danseur étoile, audiences worldwide will get to enjoy even more of Diop's grace and talent. Something tells me his career will only go higher from this already-high perch on which he sits, and the world will be watching. I, for one, will be cheering him on, along with countless others.
Lead photo credit : Photo by Nihal Demirci Erenay on Unsplash
More in ballet, Guillaume Diop, Paris opera ballet
---
---