Paris Vignettes, Volume 11, by William O'Such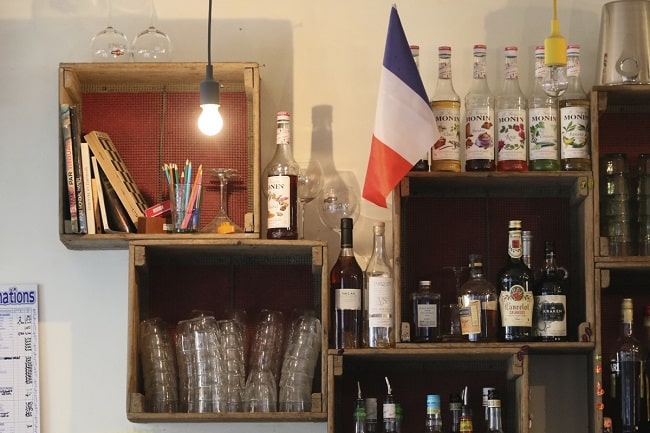 Editor's note: This is the 11th installment in the "Paris Vignettes" series by photographer William O'Such. William was introduced to silver halide photography by his father, Chester J. O'Such, via the family's Ansco reflex camera and home darkroom. After college, William worked as a photographic engineer at Eastman Kodak, where he began to learn the art of photography. With his first SLR, a Canon AE-1, he photographed his inaugural voyage to Paris in 1982. This early spark turned into full passion when William became a Kodak expatriate in Paris from 1995-99. Before returning to the USA, William and his future wife Ineke bought an apartment in the Marais district. Prior to the pandemic, William visited Paris at least twice a year to wander the streets, camera in hand, looking for the next vignette.
His photos are available for sale by contacting him at [email protected]. 
Like many, I still haven't been able to return to Paris since I flew back on March 20, 2020 so I've selected another excerpt from my early archives. In the interim, I have been taking photos around San Francisco which you can see on my Shutterfly site. I can't wait to return to Paris and wander around the streets. I'm hoping for mid-August but we will see. Enjoy my 11th "vignettes" of Paris. Hopefully my 12th will be new ones from Paris!
Boissons Françaises
Pictured at top above. Since this was many years ago, I can't recall where this bar was located but I think it was up near Pigalle. I enjoyed the very organized and eclectic mix of bottles, books, pencils, etc. along with the French flag.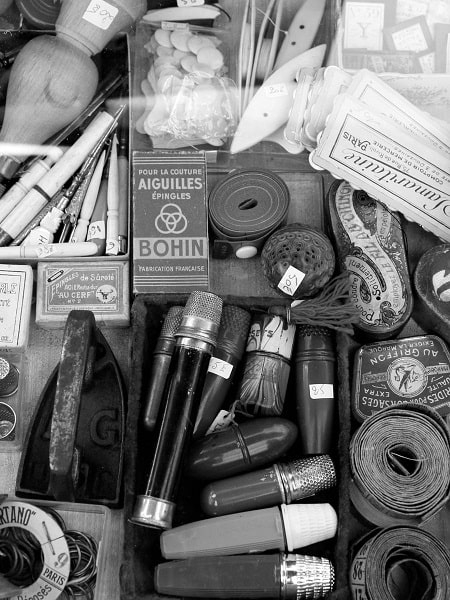 Brocante Très Organisé
From the sewing section of a Brocante most likely in Le Marais. All the items had their place and displayed in a neat, "carré" manner.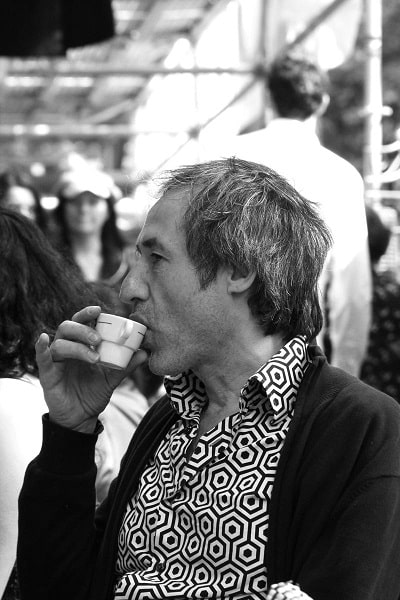 Café dans L'aprem
I believe this was from another brocante near Le Marais. This gentlemen was enjoying his expresso and I thought his shirt provided a nice complement to the scene around him.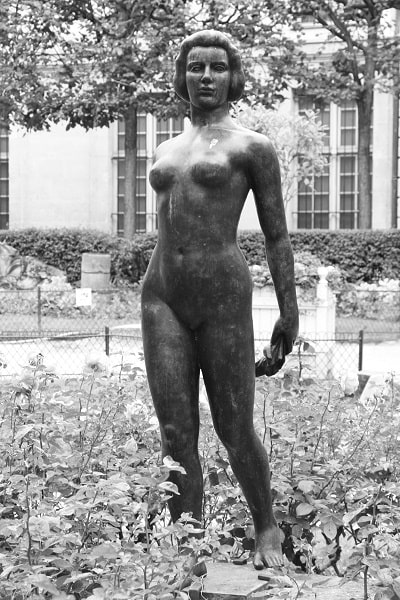 Dawn
Near our apartment in Paris is one of favorite, secluded parks called Square George Cain on rue Payenne. There is a bigger park right nearby and most people go there. If you have a nice, warm day and you need to escape and read a book or watch the birds and meditate, this is a great place to do it. "Dawn" was created by Laurent Magaier in the 17th century.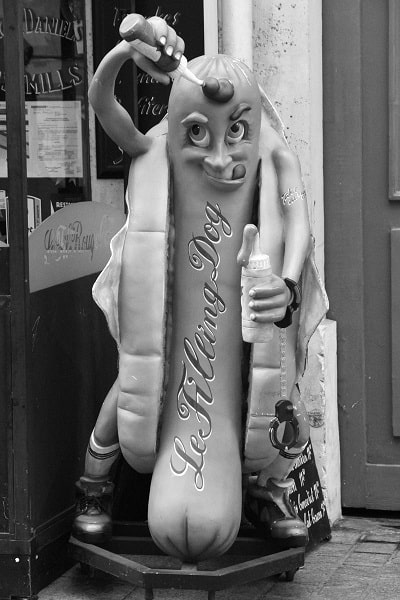 Hot Dog
Sometimes you walk down some streets and run across an old thing. On this street you can find "Le Filling Dog" which even makes it a big odder.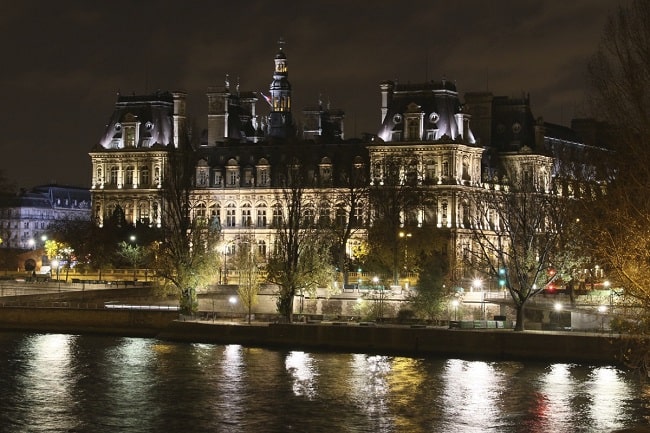 Hotel de Ville in the Evening
The Hotel de Ville is beautiful from many angles. This is from across the Seine with the reflections of the streetlights setting a nice, comfortable mood. Can't wait for those days to come back to Paris and appreciate simple things again.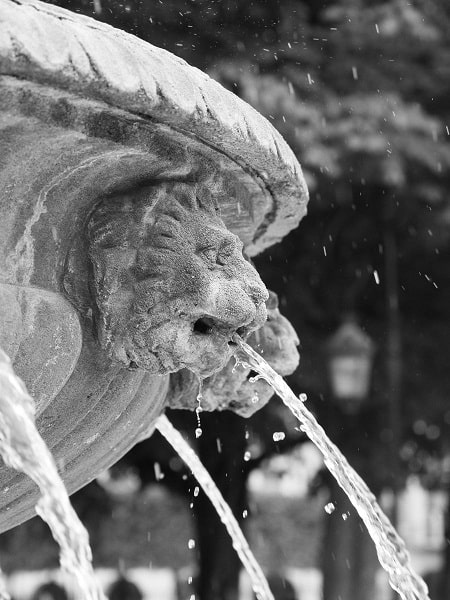 Les Lions
This set of fountain lions in in the Place des Vosges, another great place to relax and people watch.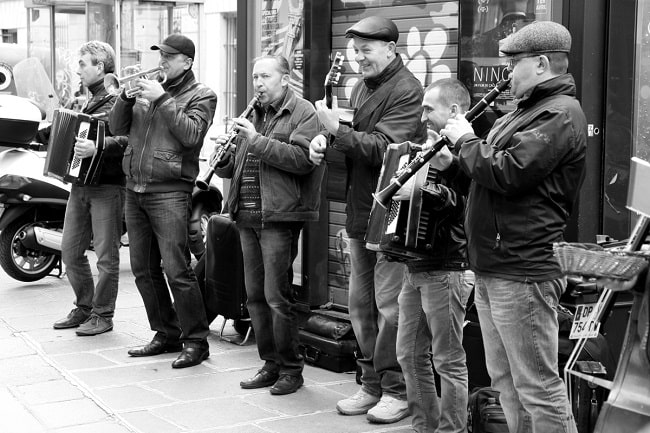 Musique de Dimanche
The streets of Le Marais are closed to traffic on Sundays and that brings out the best in street musicians to make the day even more relaxed.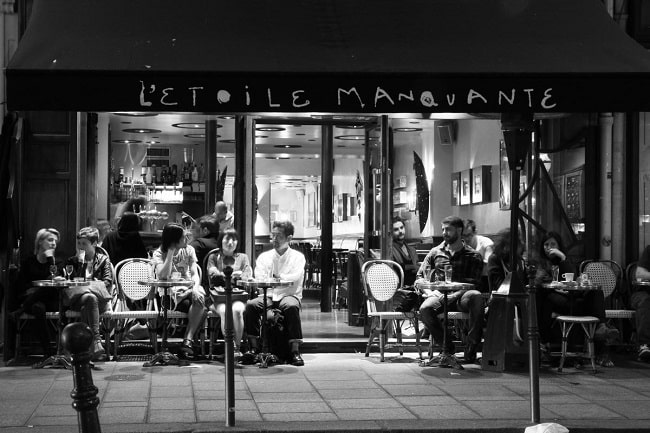 Soirée dans Le Marais
A few blocks away from our apartment on rue Vieille du Temple is the stylish L'Etoile Manquante where can spend warm summer evenings chatting away, sipping Kirs and enjoying Paris.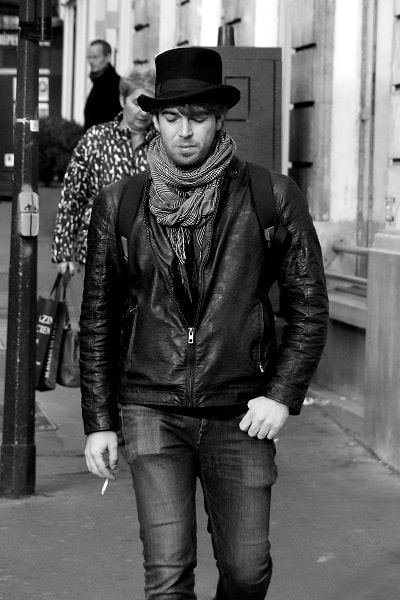 Styling
One thing about Paris is that you can see cool styles on the streets. This was up near Pigalle while waiting for a walking tour to start.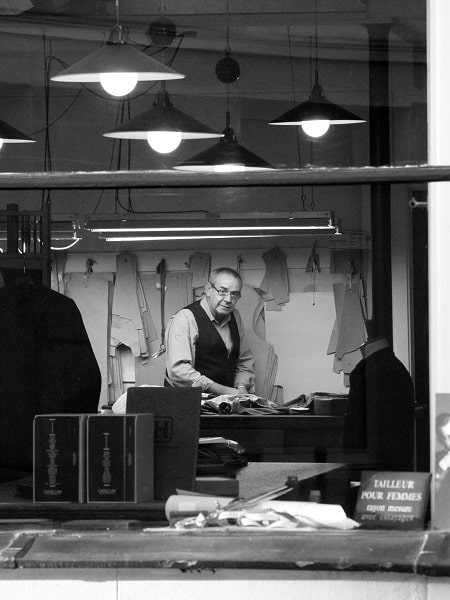 Tailleur de Coin
I think I took this picture over a decade ago. Just two blocks away beyond the Musée Picasso there was a tailor that I had not noticed for many years. The store has changed hands and I can't recall what is there now (look for a picture next time!!) but it is always great to see craftsman in the area.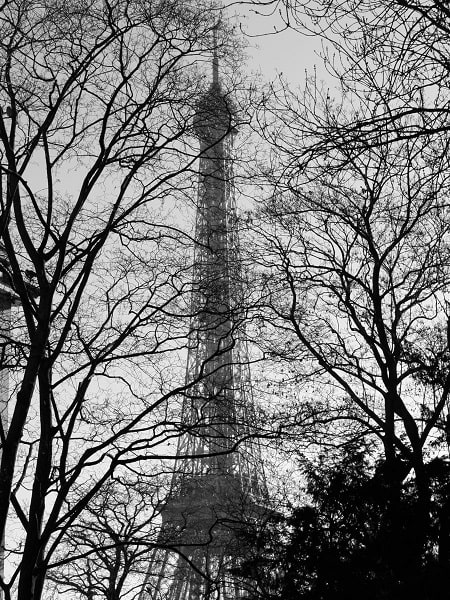 Tour Eiffel
How can you not have enough pictures of the Eiffel Tower ? This was taken just across the Seine in the winter.
Lead photo credit : Boissons Francaises. Photo credit © William O'Such
More in important landmarks in Paris, Paris Vignettes, photography in Paris, street photography
---
---