Paris Vignettes, Volume 6, by Photographer William O'Such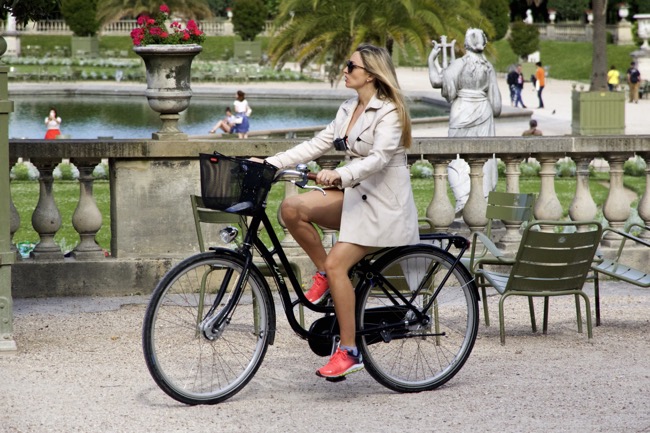 Editor's note: This is the sixth installment in the "Paris Vignettes" series by photographer William O'Such. William was introduced to silver halide photography by his father, Chester J. O'Such, via the family's Ansco reflex camera and home darkroom. After college, William worked as a photographic engineer at Eastman Kodak, where he began to learn the art of photography. With his first SLR, a Canon AE-1, he photographed his inaugural voyage to Paris in 1982. This early spark turned into full passion when William became a Kodak expatriate in Paris from 1995-99. Before returning to the USA, William and his future wife Ineke bought an apartment in the Marais district. William continues to visit Paris at least twice a year to wander the streets, camera in hand, looking for the next vignette.
His photos are available for sale by contacting him at [email protected]. To see the entirety of his collection, visit http://myviewsofparis.shutterfly.com
We are looking forward to our March trip to our Paris apartment, so I should have a new set of photos in April. For this photography essay, I went back to our trip in May 2018 and selected these photos to share. During this trip, I took a wonderful photographic course with Valerie Jardin. If you'd like to take one of the best street photography courses, check out her website and book early.
Reflections of the Seine
This was my favorite picture of the trip as I crossed the Seine heading to the second day of Valerie's course. All the lines lead to the people enjoying the sunrise.
Robert et Louise
Just a block away from our apartment is Robert et Louis, a French country comfort food restaurant. My wife is vegetarian so sometimes I head to Robert et Louise and sit at the "zinc" to enjoy a great confit de canard. On this trip the owner was sitting at the counter with me and we had a couple of fun conversations.
Nuit St. Paul
Late in the evening the Metro St. Paul is a meeting place for young adults having an innocent, fun evening together. Lots of happiness and joy.
Heading Home
I was walking home at 1 am or so and spotted this person dashing home on a warm May evening.
Le Palais Royal
I must have dozens of great photos from the Palais Royal. The lighting, the trees, the people all create a dynamic that contributes to perfect photographic opportunities.
Pont des Arts
The Pont des Arts is a wonderful place to people watch with a photogenic backdrop of the Seine. This was the bridge where I watched a comet with my future wife over 20 years ago.
Flowers for Mom
During Valerie's photography class, I spotted this young girl about to present flowers to her mom who owns a store on the left.
Salsa aux Quais de Seine
I have many photos from the regular salsa event but loved this dynamic between a couple during this evening of dance.
Framing
As we know many of the metal rolling store doors in Paris are painted and this one provided a nice framing and complement to this woman walking down the street.
Elegance in the Jardin du Luxembourg
Only in Paris can bicycling be an elegant opportunity especially in the middle of the Jardin du Luxembourg.
Waiting for Bus 96
Bus 96 is one of my favorite buses as you can take it from Le Marais all the way to Belleville. The benches are comfortable as you wait for a nice trip though Oberkampf then up the hill to the very photogenic Belleville.
Evening Stroll Home
Walking home in Le Marais on a nice May evening. An end to a perfect day.
Lead photo credit : Elegance in the Jardin du Luxembourg. Photo: William O'Such
More in Paris photos, Paris Vignettes, photography in Paris, street photography
---
---
Comments