Paris Vignettes, Volume 10, by William O'Such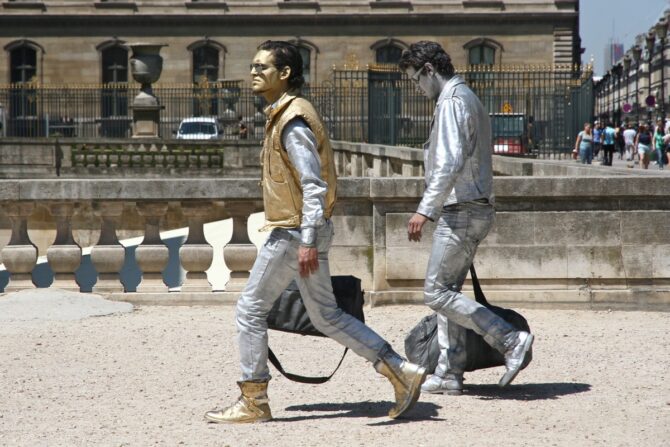 Editor's note: This is the tenth installment in the "Paris Vignettes" series by photographer William O'Such. William was introduced to silver halide photography by his father, Chester J. O'Such, via the family's Ansco reflex camera and home darkroom. After college, William worked as a photographic engineer at Eastman Kodak, where he began to learn the art of photography. With his first SLR, a Canon AE-1, he photographed his inaugural voyage to Paris in 1982. This early spark turned into full passion when William became a Kodak expatriate in Paris from 1995-99. Before returning to the USA, William and his future wife Ineke bought an apartment in the Marais district. William continues to visit Paris at least twice a year to wander the streets, camera in hand, looking for the next vignette.
His photos are available for sale by contacting him at [email protected]. To see the entirety of his collection, visit http://myviewsofparis.shutterfly.com
Since it looks like it'll be awhile before I can get back to Paris to "flâner" around the streets for some new photos, I decided to go back in time and start working back through my early archives. Hopefully when I get to present day, I'll be able to travel to Paris once again or else you might get a set of photos from San Francisco. There is a certain longing when you haven't been to one of your favorite places but it feels 10x worse when you can't even travel there. It makes the memories and pictures even more precious. I have a couple digital photo frames around the house that are loaded up with Paris photos and I look at them much more than ever. Hopefully you'll enjoy the 10th edition of my "Paris Vignettes."
Another Day's Work
It's a bit fun to jog your memories from photos you might not have looked at for awhile. Hopefully I can remember the inspirations. When I took this photo near the Louvre I was wondering what they their "show" was. I probably should have followed them as maybe they were heading there, rather than leaving. Guess I'll never know 'til I see them again.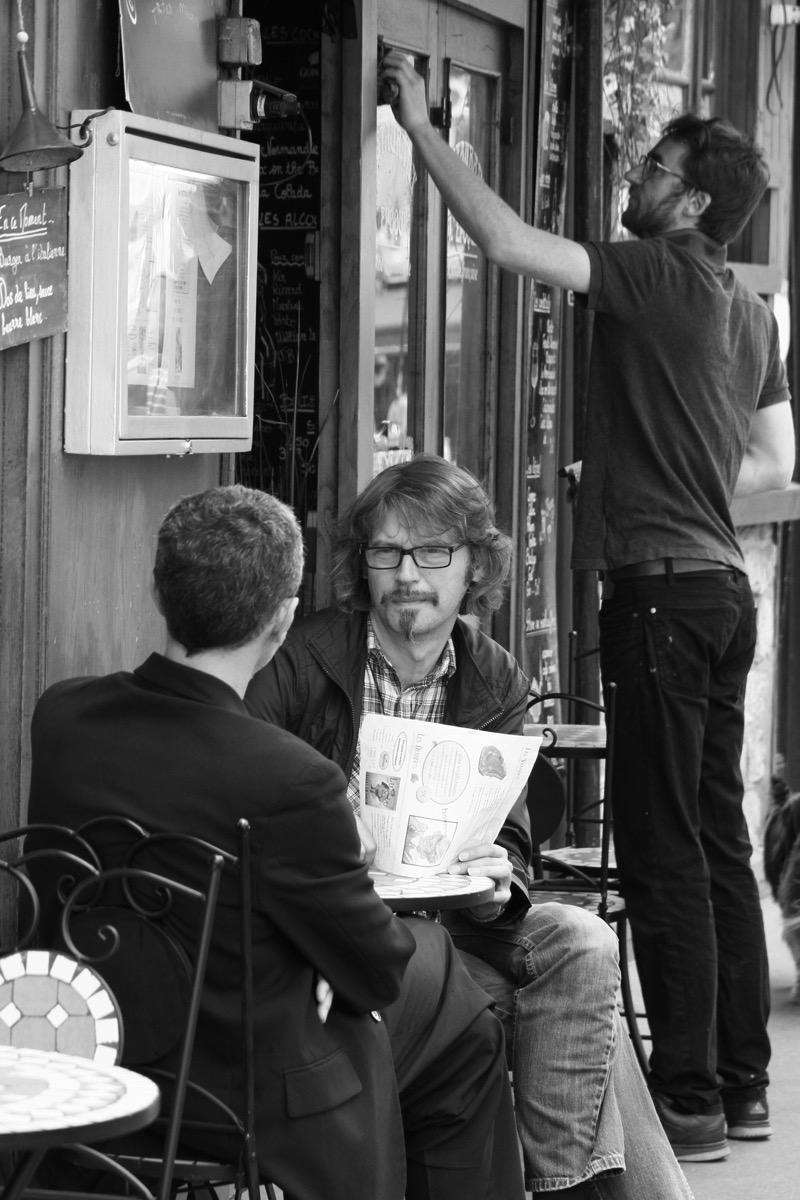 Conversation Française
This was near the Pantheon after taking a walking tour in French. I loved the intense look and style of the young man framed by the café waiter.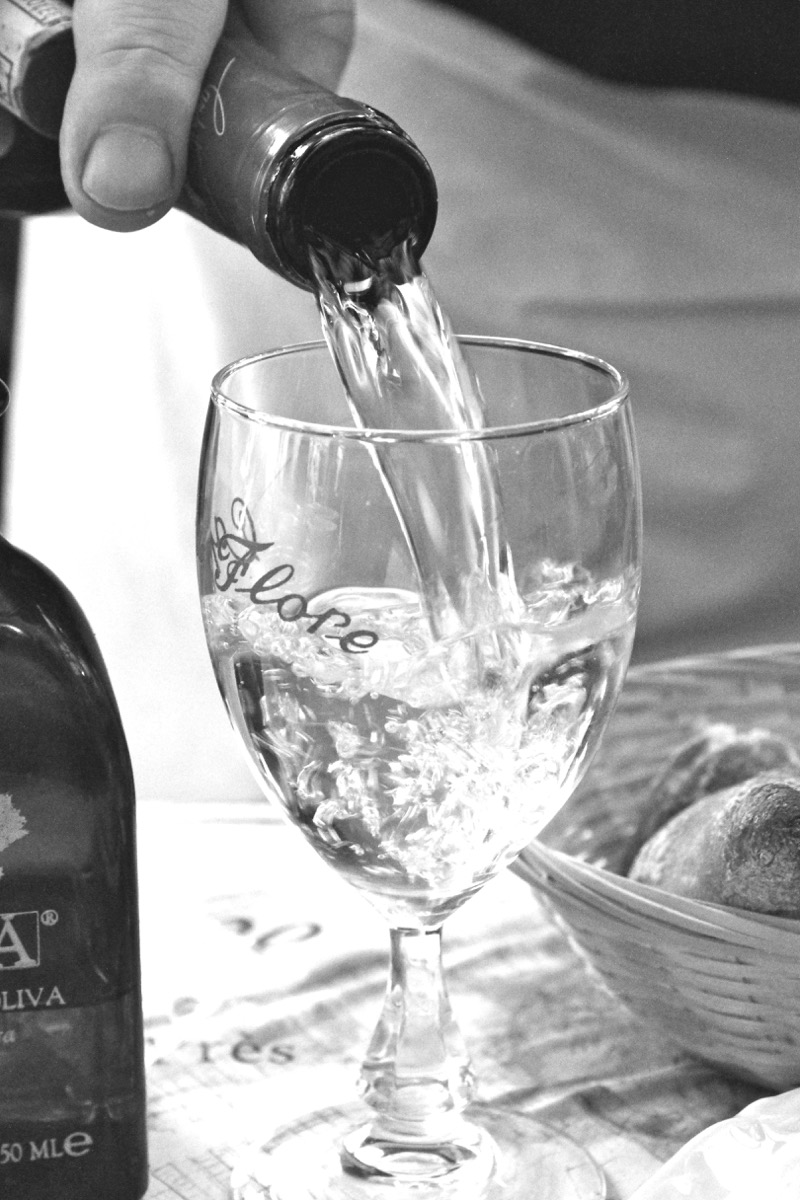 Déjeuner chez Café Flore
I have many memorable moments at Café Flore starting from the time I lived in the 6eme and first started learning French. Some of my favorite photos were taken there just watching people go by.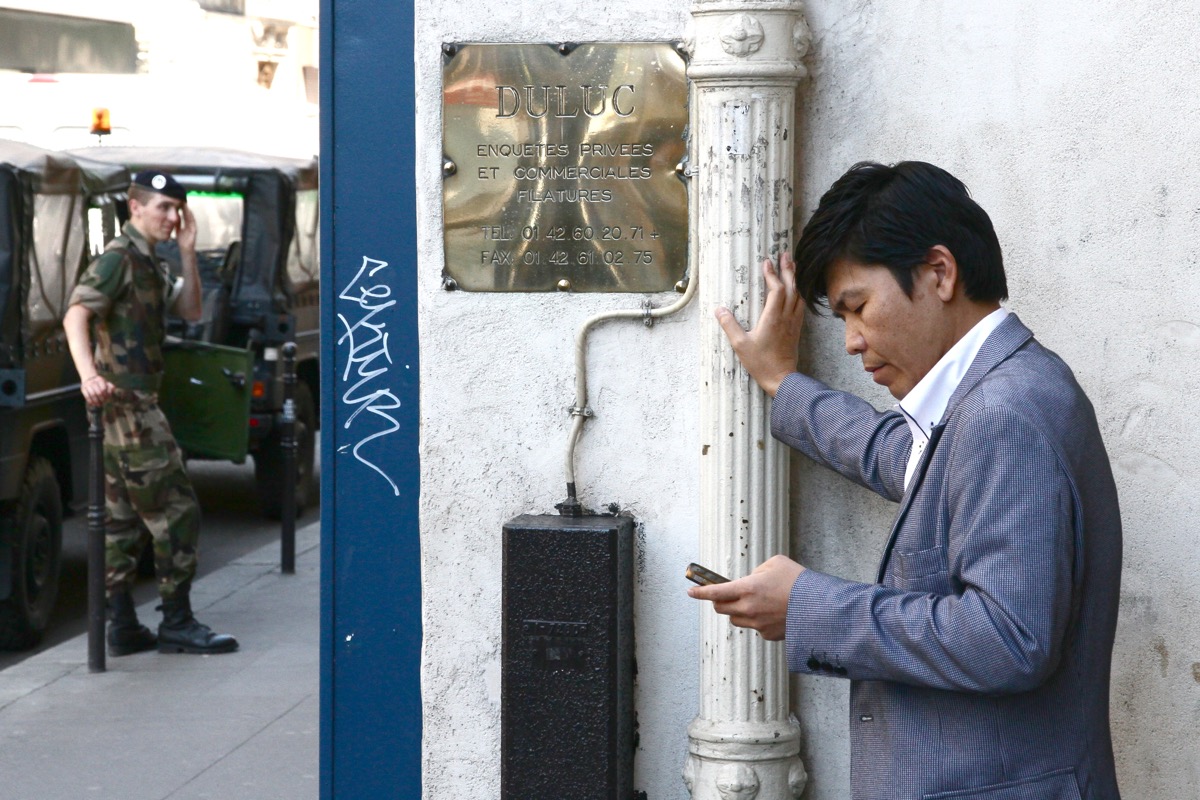 Les Dulucs
I first met Cara Black many years ago in San Francisco when she released her first book. I kept saying that I needed to find the Duluc detective agency one day but never really looked up where it was. One day I was walking by the Louvre and there it was!   Maybe these two people are detectives working on a case?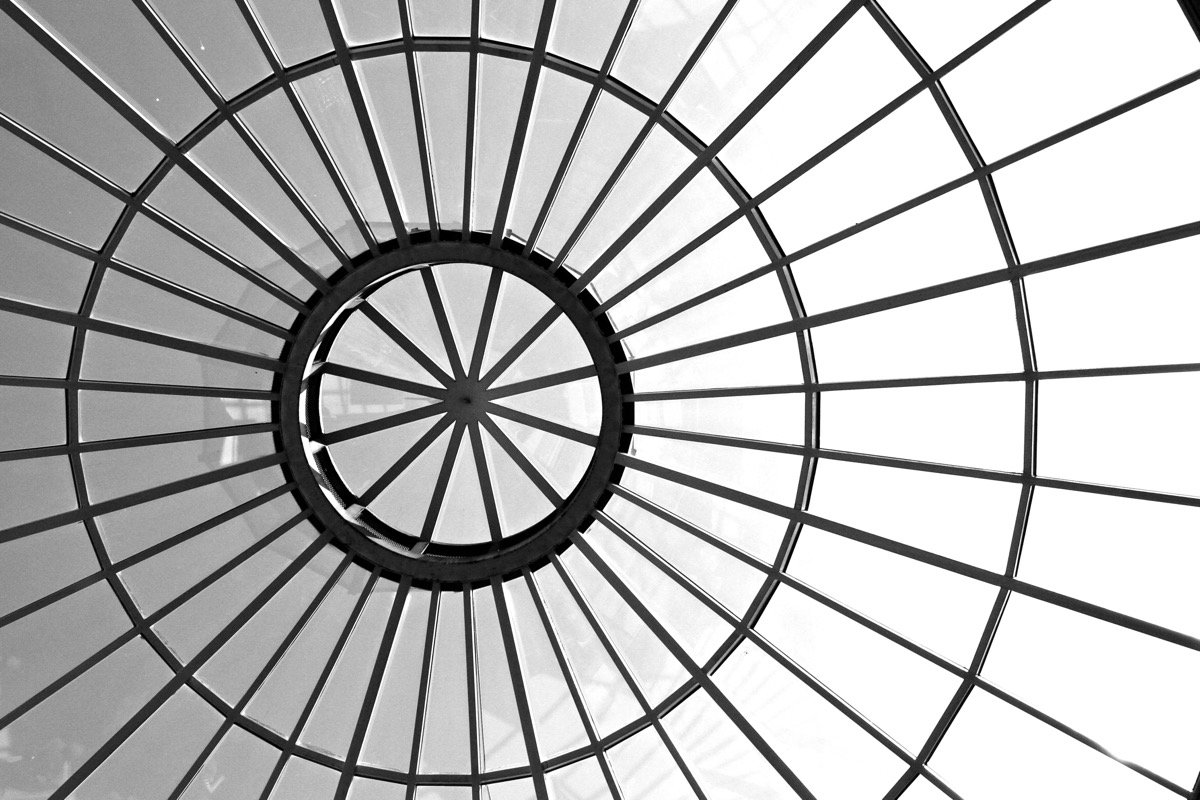 Les Plafonds des Galeries
When you walk through the covered galleries in Paris you look left and right but rarely look up. I think I have 20-30 ceiling photos that I should put together in one set. Hard to believe these were the least sought-out places decades ago, in extreme disrepair.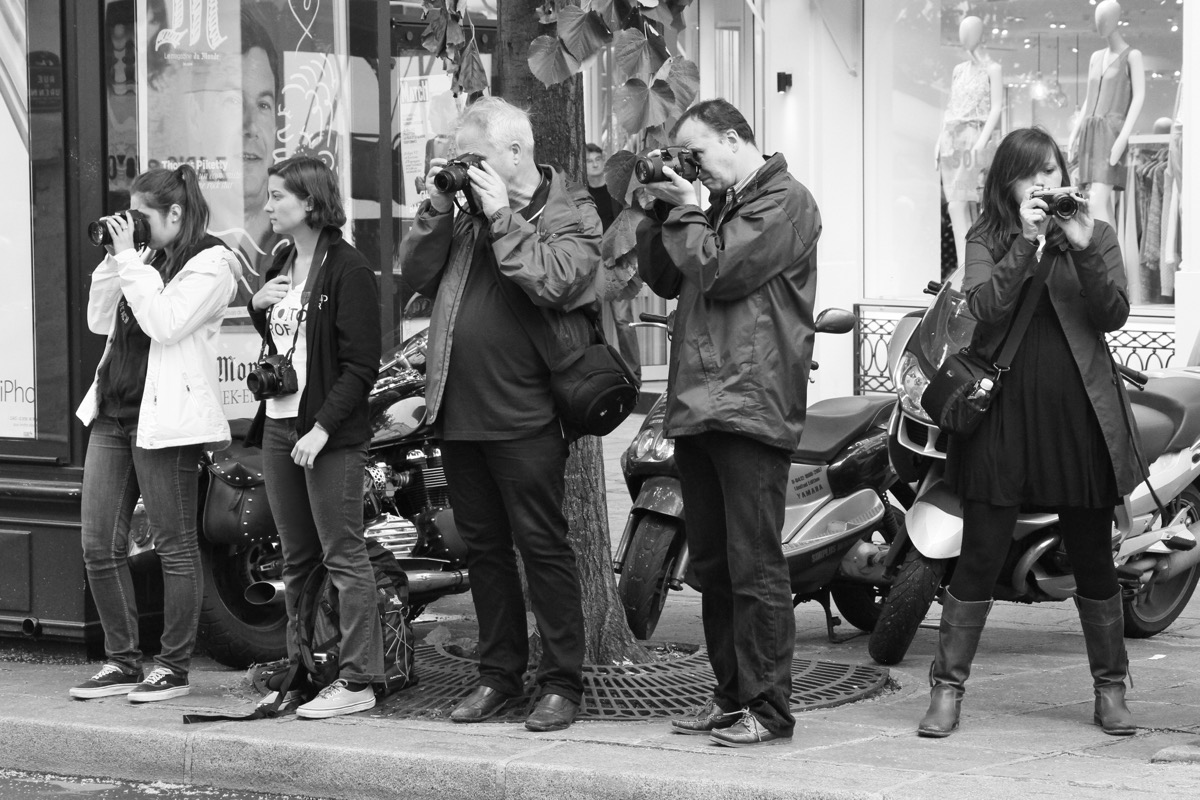 Nous sommes photographes
Looks like one person didn't get the message on what to photograph! This was at a corner of rue des Francs-Bourgeois just before the Place des Vosges. Makes me want to ensure that I never do a photographic tour in a group.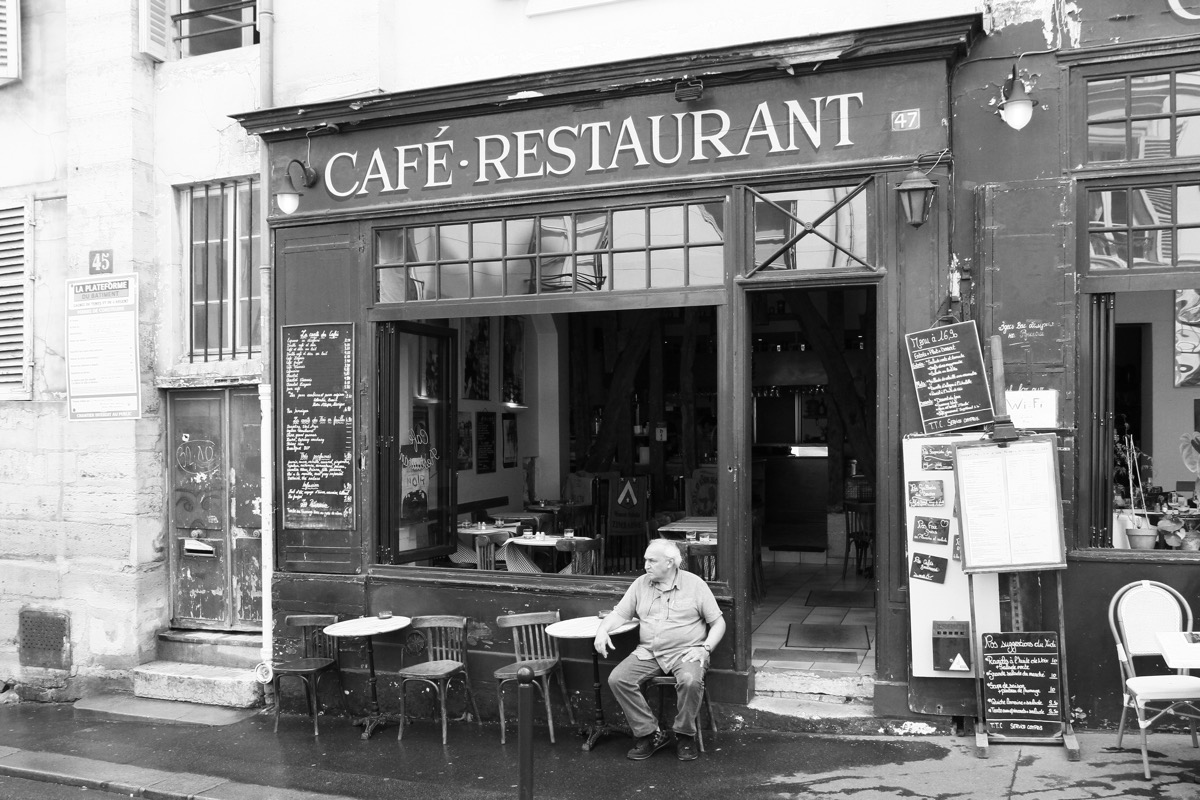 Près de Panthéon
I always adore the café owners posing perfectly for a photo when there is a break in the business. A nice summer day that I hope to see next year!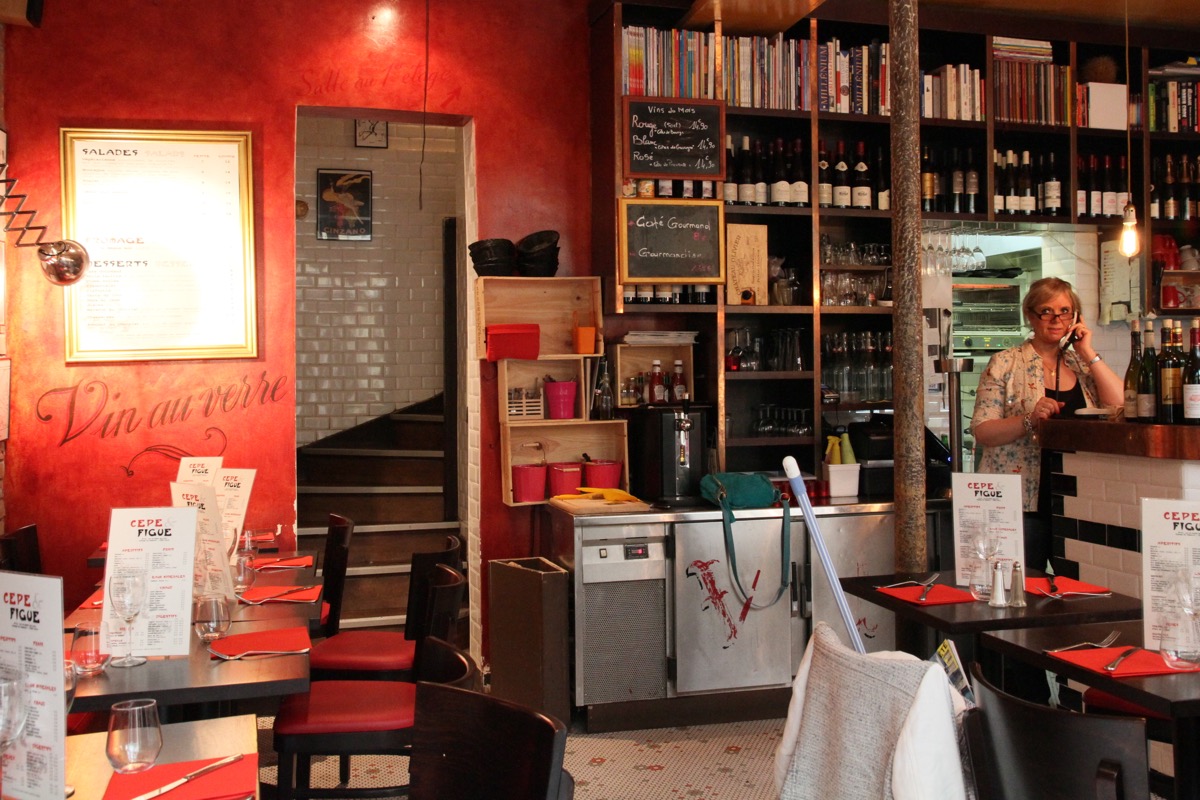 Resto près de L'Odéon
One of my earlier photos where I took a tour with a photographer to get some hints on how to get over the fear of taking photos of people. His technique was just to ask the woman at the restaurant and she promptly posed. Easy. Just need to get up the courage to ask!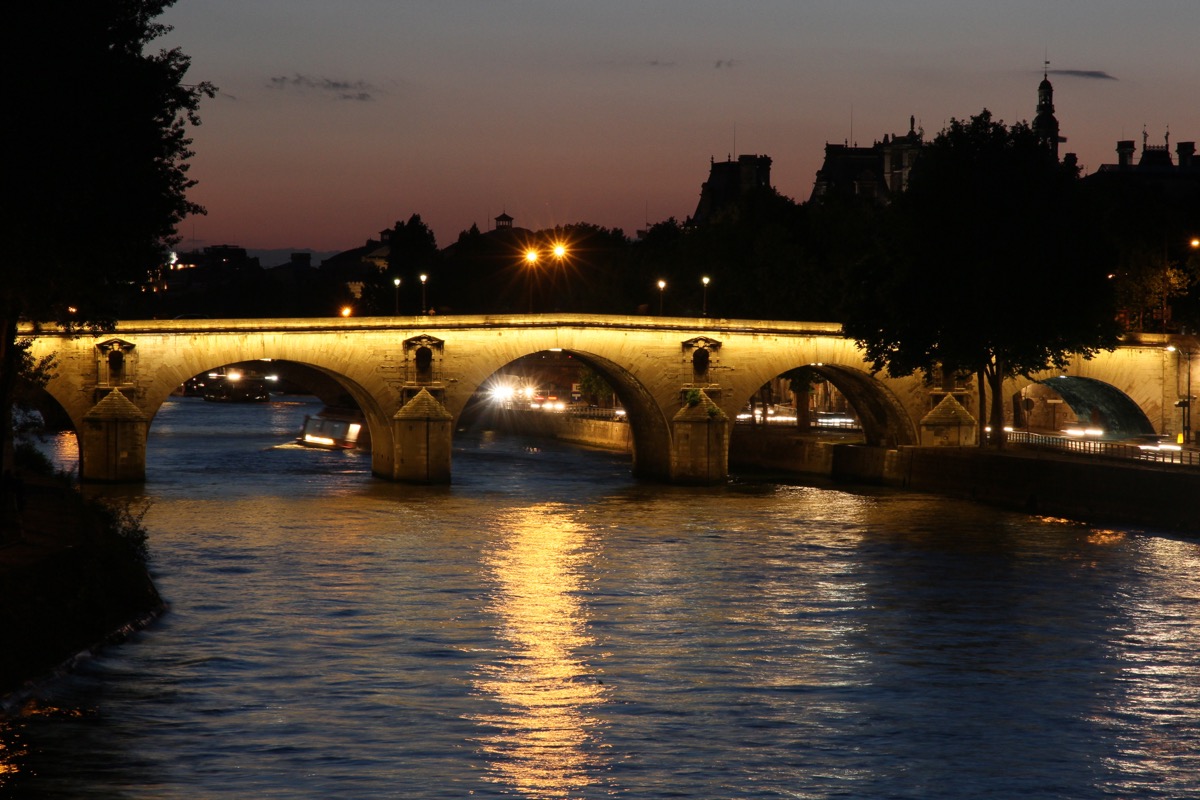 Sunset on the Seine
What is a set of photos of Paris without an evening shot just after sunset. Always beautiful and romantic.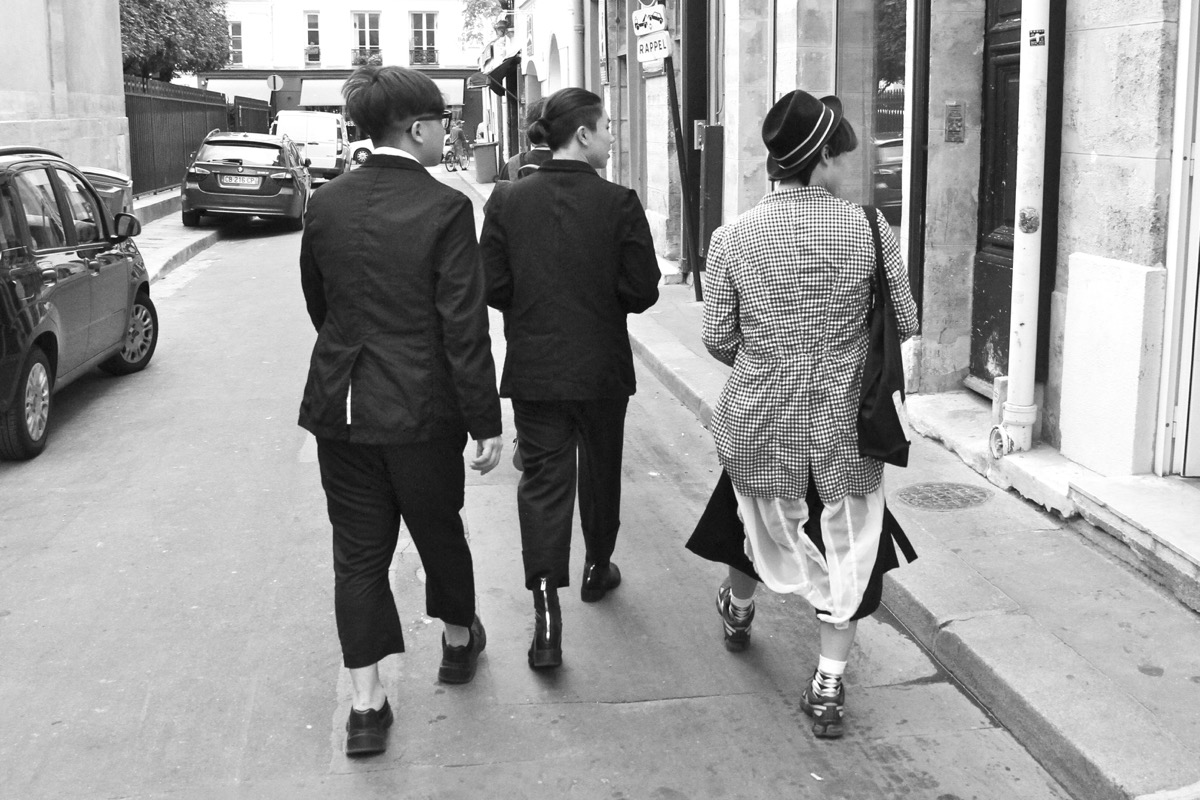 Styling in Le Marais
As you walk through the Marais you see all types of clothing styles. It brings wonderful diversity to street photography.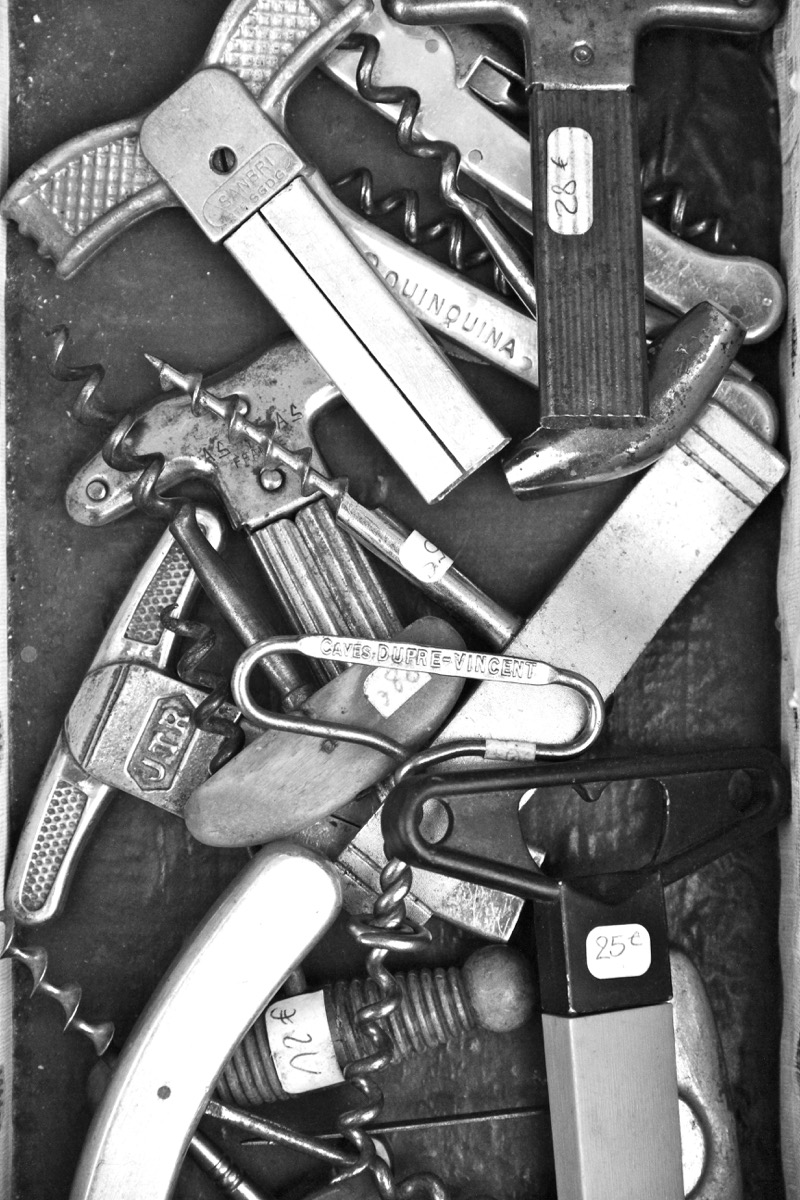 Tires-Bouchons
At the various marchés aux puces there are always interesting collections of items all in one spot. This collection of bottle openers caught my eye. Some I'm not sure if and how they work.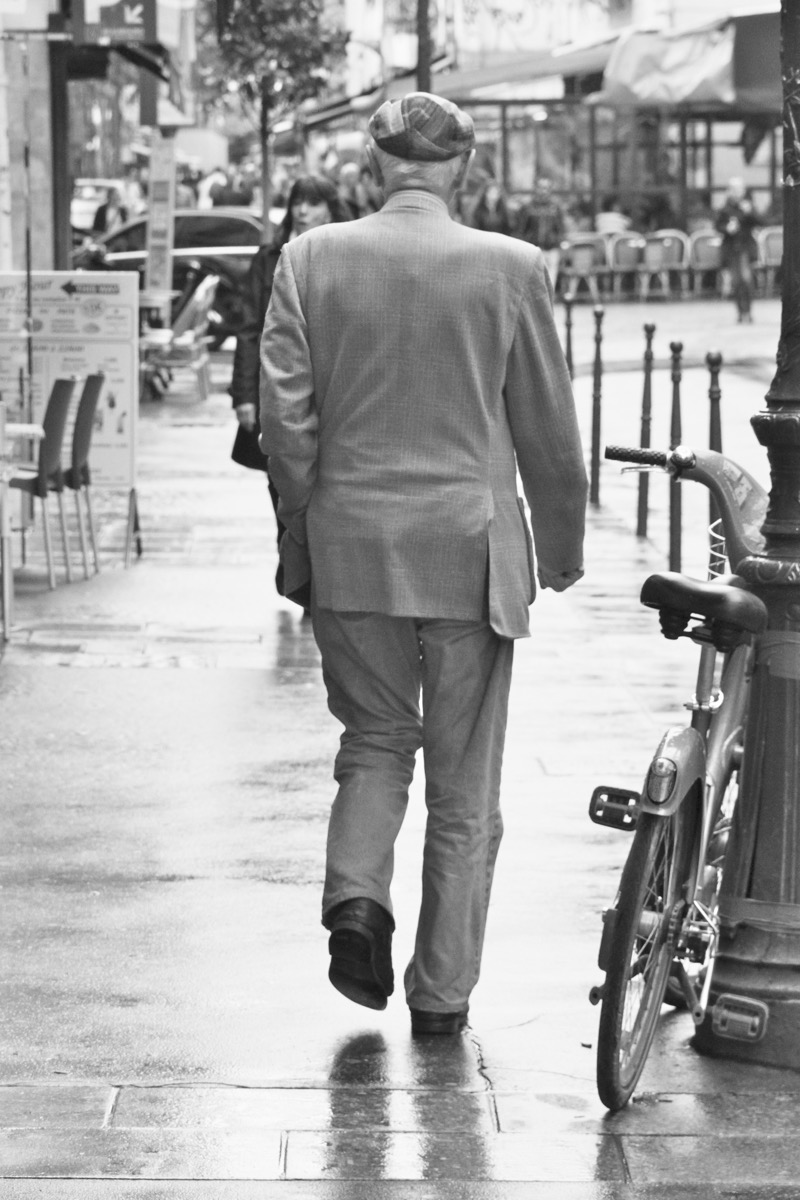 Lead photo credit : Another day's work. Photo credit © William O'Such
More in Cara Black, Paris Vignettes, photography, photography in Paris, street photography
---
---