Letter from Paris: November 11, 2020 News Digest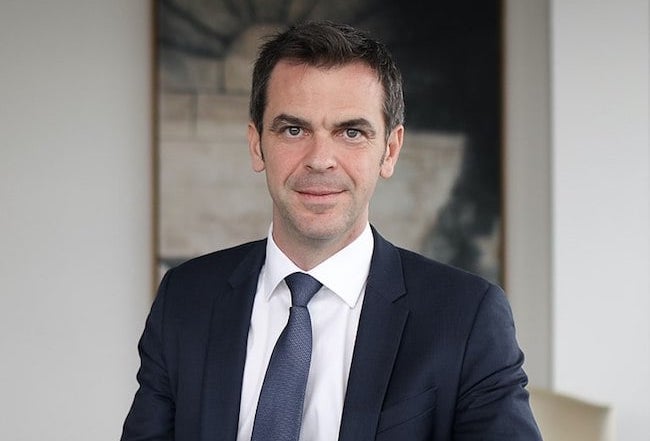 It's been nearly two weeks since the second lockdown went into effect. On Sunday, Minister of Health Olivier Véran said the new measures "appeared to be slowing down of the progression of the epidemic but it is too early to judge the effect of the reconfinement." The second wave has been devastating in France. Véran added that "more than 9,000 deaths are already linked to this second wave and 4,400 patients in intensive care. Every day, more than 3,000 are patients admitted to hospital, with 20,000 hospitalizations last week."
So will the lockdown be extended through December? What will this mean for Christmas and the usually festive end-of-year celebrations? Only time will tell… But Prime Minister Jean Castex is expected to speak on Thursday evening. At least the vaccine news looks promising, with the latest announcement from Pfizer in the U.S., in partnership with Germany's BioNTech, showing successful results from late-stage clinical trials.
View this post on Instagram
The fate of books
Meanwhile, the culture debate continues to rage in Paris about whether book stores should be allowed to stay open during the lockdown. After putting out an internet appeal after a devastating drop in sales, Shakespeare & Company has thankfully seen a business boost. But others are still struggling. A recent article in The New York Times takes a look at the grim situation for the bouquinistes. These are the booksellers whose stalls line the Seine river, selling used an antiquarian books. As important symbols of literary and historic patrimony, the bouquinistes were recognized as part of a UNESCO World Heritage site in 1991. To find more about the history, read our article here.
As The New York Times reports, "The coronavirus lockdowns have taken a steep toll on Paris's "bouquinistes," whose bookstalls stretch for miles along the Seine. 'We are barely making enough to eat.' "
Jérôme Callais, one of the booksellers featured in this article, was profiled for Bonjour Paris by journalist Emma Jacobs in her popular "Parisians in Profile" series. Don't miss her hand-drawn illustration here. 
In his interview with The New York Times, Callais said, "We're trying to keep this ship from sinking."
The city or Paris has also published an article about the bouquinistes recently (in French) to draw attention to this important part of the city's cultural heritage.
View this post on Instagram
Peeping Toms (or shall we say Pierres)
We're stuck in lockdown, and there's not much to do except spy through the windows on our Parisian neighbors. We're not alone. Photographer Raphael Metivetis is the ultimate rooftop snooper, with a popular Instagram account that was recently featured on Vogue. As captured by his camera, the Parisian architecture is magnificent, but so are the apartment dwellers pictured at their windows. 
This calls to mind Hazel Smith's brilliant article, "Inside a Parisian Apartment: Georges Perec and Other Paris Peeping Toms." (If you haven't read it, check it out here.)
She writes: "Within Georges Perec's Life A User's Manual, published in 1978, the Paris-born Perec plays house with the tenants of his fictional apartment building at 11 rue Simon-Crubellier, peering into their lives like an overgrown child with a doll house. He metaphorically peels away the façade of his pretend Parisian apartment and describes the lives, stories, and possessions of its tenants, both past and present, in precise detail."
View this post on Instagram
Lead photo credit : Health minister, Olivier Véran. Photo credit © Nicolo-Revelli-Beaumont, Wikipedia (CC0 1.0)
More in books in Paris, coronavirus, letter from paris, lockdown, pandemic in paris
---
---