Listings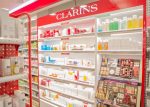 Address:
Monge Notre Dame: 77, 78 & 79 rue Monge, 75005 Paris.
Pharmacy and parapharmacy opening hours: Monday to Saturday, 8am to 11pm – Sunday 8:30am to 8pm
Perfumery opening hours: Monday to Saturday, 9am to 8pm
Line 7, stop station: Place Monge
Monge Eiffel Commerce: 13, 15 & 17 rue du Commerce, 75017 Paris
Pharmacy opening hours: Monday to Saturday, 8am to 9pm
Lines 6, 8 and 10, stop station: La Motte Picquet Grenelle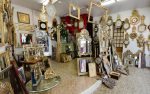 Gillery
Forty years of experience in the acquisition and restoration of precious antique frames, mirrors, and especially antique barometers has cinched Gillery's reputation.
Address:
97 rue des Martyrs
Paris 75018
Tel: 01.42.54.75.97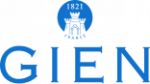 Gien
Brightly-colored faïence tableware produced in the town of Gien, in the Loiret, in central France, with dozens of traditional and contemporary patterns and motifs including Parisian scenes and Monet's gardens at Giverny.
Address:
18 rue de l'Arcade
Paris 75008
Tel: 01.42.66.52.32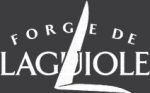 Forge de Laguiole
Home of the humble shepherd's folding knife that has become a coveted and trendy accoutrement. Laguiole—pronounced la-yole—is the name of a small town in the Aveyron region of central France, and a generic name for a folding knife made in the vicinity. Whether the blade is stainless steel or high carbon, and the handle in horn, wood, ivory or the aluminum chosen by designer Philippe Starck for one luxury model, the knife made by Forges de Laguiole is a collector's dream.
Address:
29 rue Boissy d'Anglas
Paris 75008
Tel: 01.40.06.09.75

Dehillerin
The professional kitchen and culinary equipment store par excellence. It's well worth a visit even if you've no intention to buy.
Address:
18 et 20, rue Coquillière
51, rue Jean- Jacques Rousseau - Paris 75001
Tel: 01.42.36.53.13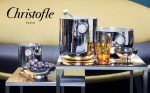 Christofle
The renowned luxury silversmith, founded in 1830, offers a full range of tableware, decorative objects and jewelry, including collections by top designers including Gio Ponti, Martin Szekely, Ora Ito and Mathieu Lehanneur.
Address:
9 rue Royale
Paris 75008
Tel: 01.55.27.99.77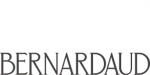 Bernardaud
The flagship store of Bernardaud, a family firm that has been producing Limoges porcelain for more than a century—classic tableware, vases, light fixtures, gifts and jewelry, along with new collections by innovative young designers.
Address:
11 rue Royale
Paris 75008
Tel: 01.47.42.82.66

Artgato
Specialized in the art of le gateau, with kitchen accessories for professional and amateur dessert and pastry chefs, including silicone Eiffel Tower cake molds.
Address:
5 ave du Docteur Arnold Netter
Paris 75012
Tel: 01.44.73.93.13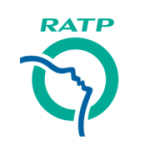 RATP / Régie Autonome des Transports Parisiens
The boutique of the RATP, which runs the Paris Métro and bus lines, with moderately-priced, really fun gifts and souvenirs including tableware, toys, Métro-ticket bath towels and umbrellas printed with the Métro map.
Address:
Métro station Chatelet-Les-Halles (in the RER transfer hall, 1st)

La Chaise Longue
A chain of shops carrying an eclectic mix of humorous home deco items, quirky tablewear, toys, gadgets and gifts, with six other locations in Paris and others scattered throughout France.
Address:
20 rue des Francs-Bourgeois
Paris 75003
Tel: 01.48.04.36.37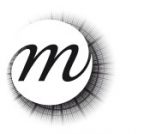 Chalcographie du Louvre
Some 13,000 prints from the Louvre's collection, printed on museum-quality paper. The most popular prints—botanical prints, maps of pre-and post-Haussmannian Paris, engravings of Napoleon's campaigns in Egypt, prints from the historic galleries of Versailles—are already in stock; others can be printed to order.
Address:
Librairie-Boutiques of the Musée du Louvre
Carrousel du Louvre
Paris 75001
Métro: Palais Royal - Musée du Louvre
Tel: 01.40.20.52.23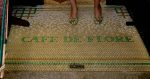 Café de Flore Boutique
The souvenir and gift shop of the famed literary café of Saint Germain des Prés, offering its logo tableware, linens and even bistrot tables and chairs.
Address:
26 rue Saint-Benoit
Paris 75006
Tel: 01.45.48.55.26