Peru in Paris: A Blockbuster Machu Picchu Exhibit at the Cité de l'Architecture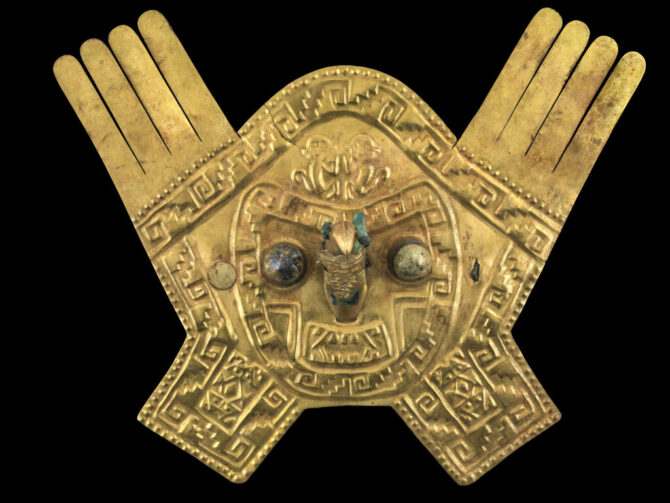 A few years ago a King Tut exhibition took Paris by storm. "Tutankhamun: Treasures of the Golden Pharaoh", which was held at La Villette in 2019, broke audience attendance records. With 150 authentic artifacts from King Tut's tomb, including 60 that had never before traveled outside of Egypt, the blockbuster exhibit utilized multimedia complements to create an immersive visitor experience. Now the same team (
World Heritage Exhibitions
) is back in Paris with an exploration of another great civilization: Peru. Open seven days a week, "Machu Picchu and the Treasures of Peru" is taking place at the
Cité de l'Architecture et du patrimoine
, one of our
favorite museums in Paris
, housed inside the Palais de Chaillot at the Trocadéro. On display are 190 original masterpieces highlighting the universe of the Incas, never before assembled together. Some of the pieces have never before left Peru, and the gold collection is one of the most impressive collections ever exhibited. You'll see a dazzling headdress, funerary mask, silver crown, and gorgeous pieces in gold. Details of a ceremonial bowl in gold and silver. culture Chimu, 1100 – 1470 apr. J.-C., or et argent, côte nord. Photo credit: © Musée Larco, Lima-Pérou The staging of the exhibit was created to immerse the visitor in 3000 years of the great Andean civilization which would eventually produce the society of the Incas. In this age when the climate crisis threatens the very existence of humanity, the exhibit is a showcase of how a society worked with the environment, adapted collectively to droughts and other natural crises, and fine-tuned sustainability, resulting in a world view exalting the force of nature and Pachamama. Masque funéraire représentant le visage d'Ai Apaec, culture Mochica, 100 – 800 apr. J.-C., cuivre et coquillage de Strombus, Côte Nord. Photo credit: © Musée Larco, Lima-Pérou)
SUBSCRIBE
ALREADY SUBSCRIBED?
BECOME A BONJOUR PARIS MEMBER

Gain full access to our collection of over 5,000 articles and bring the City of Light into your life. Just 60 USD per year.

Find out why you should become a member here.

Sign in

Fill in your credentials below.
A few years ago a King Tut exhibition took Paris by storm. "Tutankhamun: Treasures of the Golden Pharaoh", which was held at La Villette in 2019, broke audience attendance records. With 150 authentic artifacts from King Tut's tomb, including 60 that had never before traveled outside of Egypt, the blockbuster exhibit utilized multimedia complements to create an immersive visitor experience. Now the same team (World Heritage Exhibitions) is back in Paris with an exploration of another great civilization: Peru.
Open seven days a week, "Machu Picchu and the Treasures of Peru" is taking place at the Cité de l'Architecture et du patrimoine, one of our favorite museums in Paris, housed inside the Palais de Chaillot at the Trocadéro. On display are 190 original masterpieces highlighting the universe of the Incas, never before assembled together. Some of the pieces have never before left Peru, and the gold collection is one of the most impressive collections ever exhibited. You'll see a dazzling headdress, funerary mask, silver crown, and gorgeous pieces in gold.
The staging of the exhibit was created to immerse the visitor in 3000 years of the great Andean civilization which would eventually produce the society of the Incas. In this age when the climate crisis threatens the very existence of humanity, the exhibit is a showcase of how a society worked with the environment, adapted collectively to droughts and other natural crises, and fine-tuned sustainability, resulting in a world view exalting the force of nature and Pachamama.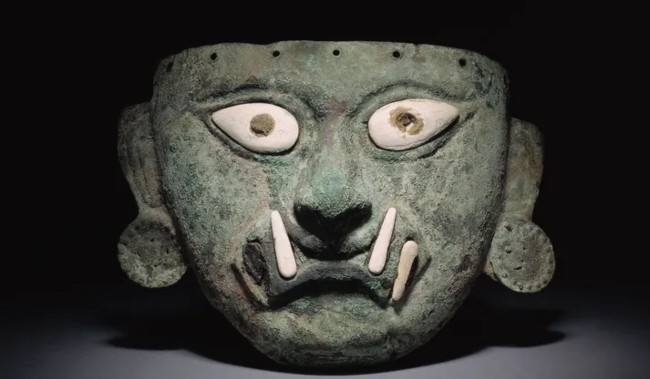 The exhibit concludes with a virtual reality experience which gives you the impression of soaring over the UNESCO World Heritage site of Machu Picchu (the bubble-like chair in which you're seated moves to mirror the visual experience). At the press preview, Andrés Álvarez-Calderón, the director of the Larco museum in Lima who lent the pieces, described the virtual reality experience as "perhaps fuller and better than in real life" because you have sky-high views which aren't possible when hiking into the mountainous site itself. (But beware to those who get motion sickness!)
View this post on Instagram
Note: An Escape Game is accessible on presentation of the ticket for the "Machu Picchu and the Treasures of Peru" exhibition at the time of your choice. This is an opportunity to discover the permanent galleries of the museum.
Machu Picchu and the Treasures of Peru
Cité de l'architecture et du patrimoine
Palais de Chaillot, 1 place du Trocadéro, 16th
Open every day from 10 a.m. to 7 p.m.
Prices: during the week 22 €, weekend and holidays 24 € (18 € and 20 € for kids.)
Running until September 4, 2022
Lead photo credit : Coiffe frontale avec plumes metalliques. © World Heritage Exhibitions
---
---