Evenings with an Author: Diane Johnson and Alan Riding at the American Library in Paris
On March 30, the American Library in Paris's members and donors were invited to a very special event in the Evenings with an Author series, sponsored by GRoW @ Annenberg. Diane Johnson, award-winning novelist, essayist, and literary scholar was the honored guest; she was interviewed by Alan Riding, author of And The Show Went On: Cultural Life in Nazi-Occupied Paris.
Among Americans in Paris, the best-known of Johnson's books is probably the 1997 novel Le Divorce; her most recent novel, Lorna Mott Comes Home was published just last year.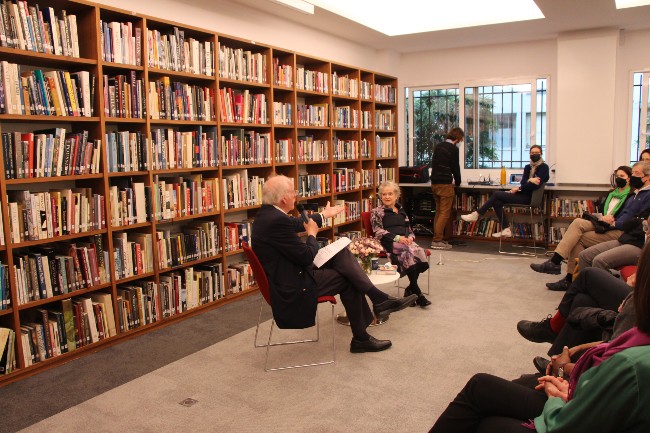 This lively, hour-long conversation touched on a variety of topics, from connections between Johnson's novels and the novels of Henry James, Edith Wharton, and Anthony Trollope, to the writing process and the value of writing workshops, to Johnson's screenwriting work with Stanley Kubrick. (She cowrote the screenplay for The Shining with the famous director.) The audience also learned a bit about the book Johnson is currently working on, which continues a trail she explored in her nonfiction book, The True History of the First Mrs. Meredith and Other Lesser Lives, first published in 1972, and brought out in a new edition last year.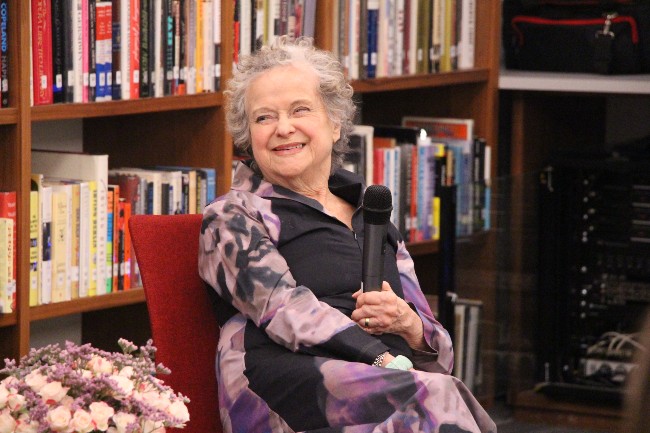 The American Library in Paris hosts more than 60 evening events a year featuring authors, filmmakers, musicians, journalists, scholars, and other public figures. All but a few of these programs are free (with a suggested donation of 10 euros) and open to the general public. Upcoming special events include the annual gala event on May 19, which will honor author Ann Patchett, and the award ceremony for the American Library in Paris Book Award, on November 3 at the George Marshall Center at the Hôtel de Talleyrand on the Place de la Concorde.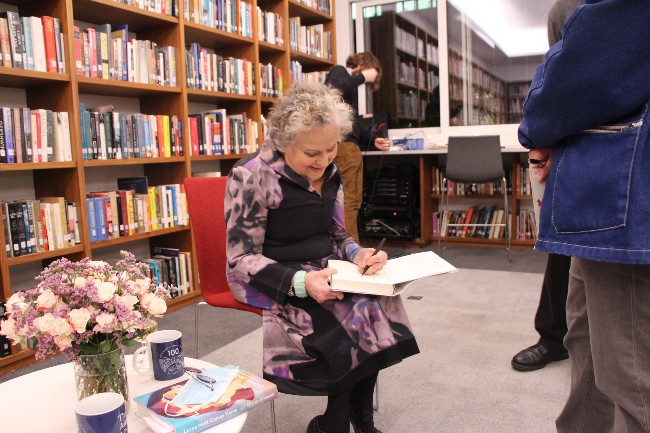 The Diane Johnson/Alan Riding event was one of several special donor appreciation evenings the library will be scheduling throughout the year, in addition to the rich variety of other events and activities they offer. The Riding/Johnson interview, and the questions from the audience both in the room and via Zoom, was recorded, and can be viewed here; and you can learn about past events in the series here.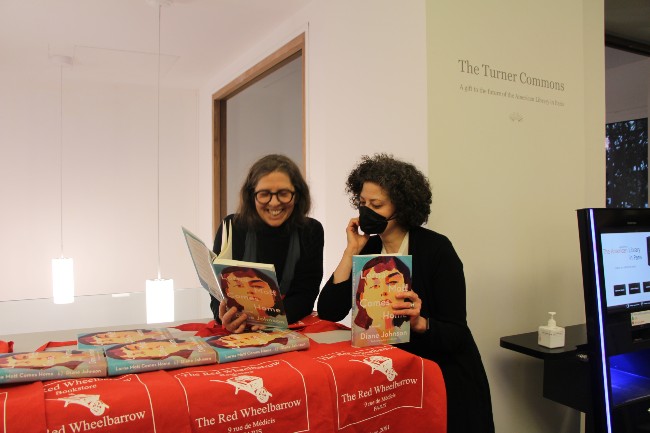 This wonderful American institution in Paris not only offers Americans (and many others as well) wonderful programming and resources; but it also needs our involvement and support. Learn more about the American Library in Paris here, and consider becoming involved!
The American Library in Paris
10 Rue du Général Camou, 7th arrondissement
Tel: +33 (0)1 53 59 12 60
Lead photo credit : Audrey Chapuis, Director of the Library, introduces Alan Riding and Diane Johnson. Photo credit: The American Library in Paris
---
---