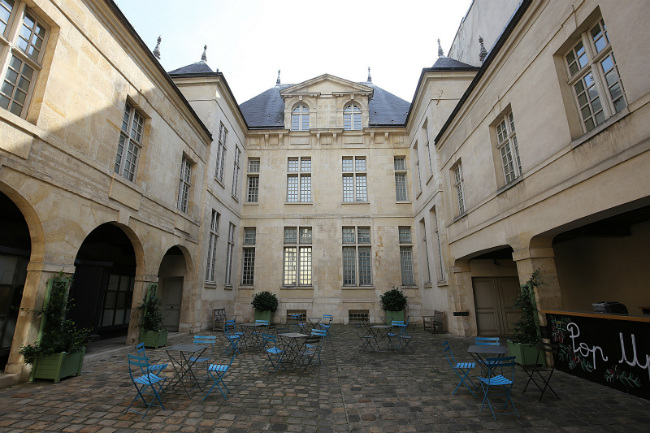 As a world culture capital, Paris is packed with renowned art institutions. But even beyond the Louvre, the Orsay, and the Pompidou Center, the City of Light is home to smaller, less visited museums that are treasures themselves. Did you know there's one dedicated to famed photographer Henri Cartier-Bresson? Another devoted to sculptor Ossipe Zadkine? And a UNESCO-listed modernist house by Le Corbusier? In fact, there's a portfolio of 14 museums operated by the city called Paris Musées, and some of these are opulent historic mansions worth visiting for their architecture alone. (Pssst. Many of them are free!) Here we're happy to share some favorite Paris museum recommendations, as selected by our expert team of contributors.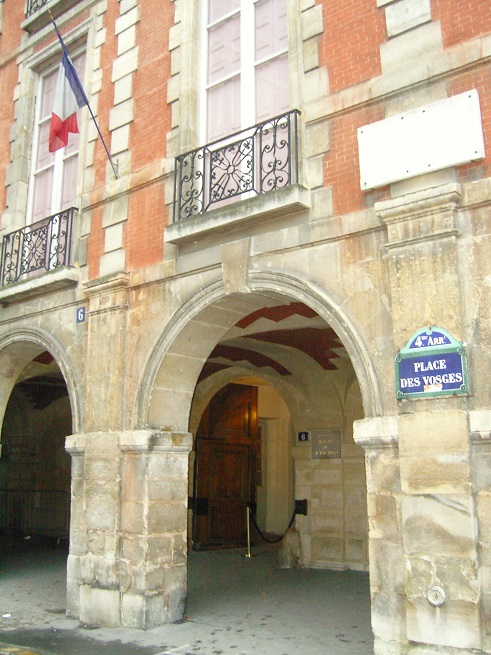 One of my favorite museums in Paris is the Victor Hugo museum in the Marais. Many visitors might overlook this museum on their first or second visits to Paris, but it is well worth experiencing it, particularly if you are a fan of Hugo's Les Misérables or The Hunchback of Notre-Dame. The museum – a hôtel particulier where Hugo lived for sixteen years (1832–1848) – feels like stepping into a literary time capsule. Hugo's personal belongings and letters are on display, as is furniture from the era. This museum is one of many reminders of the rich artistic history found in – nearly – every nook and cranny in Paris.
— Anne McCarthy is a freelancer writer who regularly contributes to Bonjour Paris.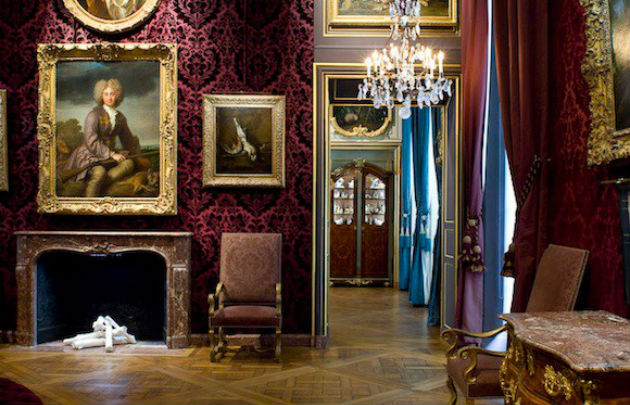 Only in Paris. This quirky little museum is housed inside a gorgeous Marais mansion called the Hôtel de Guénégaud, built in 1651 by François Mansart. It's the only surviving hôtel particulier (nobleman's mansion) to be designed by this renowned architect. The "hunting and nature museum" has an eclectic collection of paintings, sculpture, and game trophies.
— Mary Winston Nicklin is the Editor of Bonjour Paris.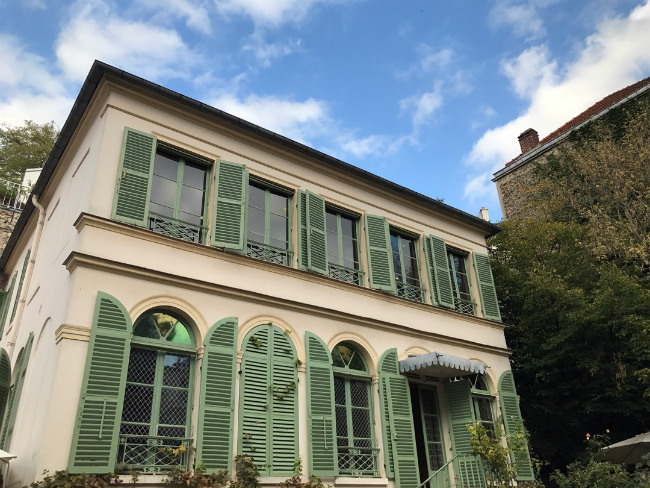 Trekking to Paris? Mad about historic houses? Well then, I've got the place for you.
Deep in the heart of the Nouvelle Athènes 'hood, you'll find the Musée de la Vie Romantique. Back in action this June after a supreme makeover, here's where I live my best literary life and find décor inspo—winter, spring, summer, and fall.
Formerly the cozy digs of painter Ary Scheffer, it now showcases works from the Romantic Movement in art and literature. Back in the day, here is where George Sand, Chopin, Delacroix, Liszt, and Rossini would gather and gab up in the salon.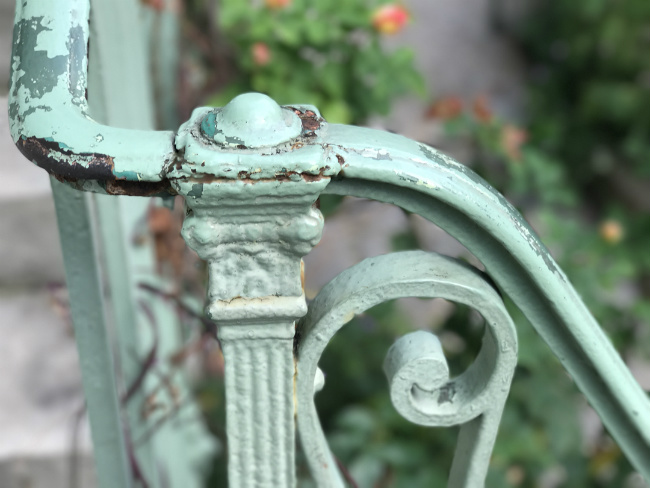 Scheffer's paintings are displayed on the second floor, while his plucky neighbor George Sand's art, bling, and personal artifacts occupy the first floor. Pack a hankie because electric candlelight and piped-in Chopin lend it a truly romantic ambiance.
There's also a café in the garden.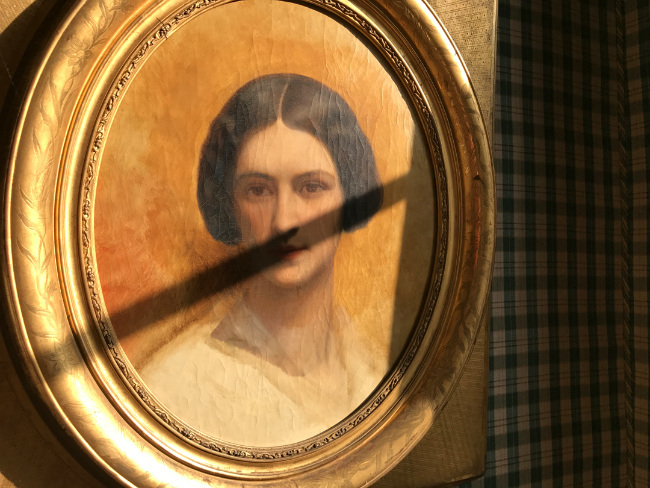 At twilight, surrounded by fellow incurable romantics, tourists, and local commuters relaxing after work, I like to watch the sun work its 24-karat magic on the surrounding ancient buildings here. With a glass of white wine and flaky sweet palmier in hand, it's the perfect setting to slay the end of the day.
Did I tell you this was a wonderful place?
The Musée de la Vie Romantique, located at 16 Rue Chaptal in the 9th arrondissement, re-opens in June 2018. Check the website for updates.
— Theadora Brack is a Paris-based writer who has a regular column, called "My Life in Paris," in France Today magazine.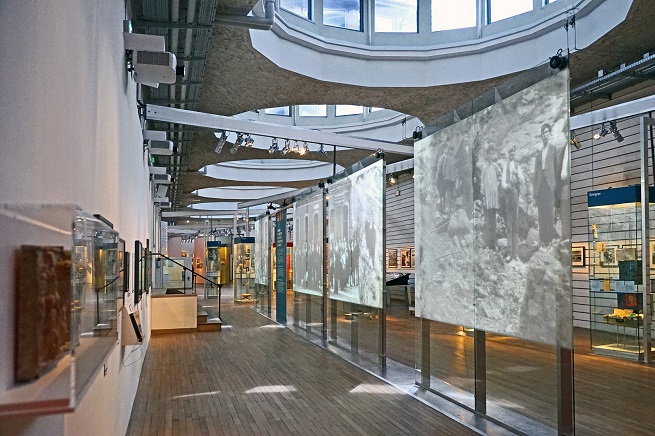 What makes the Musée de l'Immigration fascinating is the ghost that resides in the shell. The Palais de la Porte Dorée looks like an imposing, Art Deco Roman temple, except that its enormous façade (designed by Alfred Auguste Janniot) is covered with bas-relief carvings of African scenes: teeming Bwana Mikumbe in your face. It was created for the International Colonial Exposition of 1931, when the French Empire was at its peak, and housed the Museum of African and Oceanic Art until its contents were moved to the new Musée du Quai Branly. Across the way from the museum, in a grassy spot separating the roadway, is a stone stele etched with a frieze of the French expedition up the Congo. Very Kiplingesque, a guilty pleasure to some, offensively imperialistic and racist to others. It was vandalized with graffiti a while back in an incident that recalled attacks on Confederate monuments in the U.S. But both façade and frieze are bluntly truthful about the past, and evocative in a troubling way. It's an ambiguous mix of Kipling and Joseph Conrad. The forms give a stark counterpoint to the social pedagogy of the museum, to say the least.
— Dimitri Keramitas is a writer (film critic, fiction) and the director of the creative writing program at WICE, a Paris-based organization.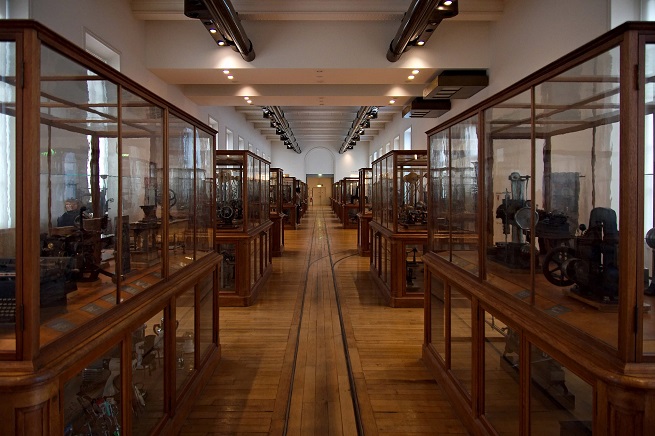 Although it probably isn't first on anyone's list of museums in Paris, including mine, the Musée des Arts et Métiers had me unexpectedly captivated when I visited. Located in the third arrondissement, the museum not only offers a fascinating look at science and technology through its impressive collection of inventions, but also shows off the incredible design, craftsmanship, and history behind various industries. Make sure you have plenty of time to explore, the museum prides itself on holding more than 2,400 inventions, and don't miss the chance to wander through the Église Saint-Martin-des-Champs de Paris at the end of your visit.
— Nicola Leigh Stewart is a lifestyle journalist who after living in London and Madrid has finally settled in Paris.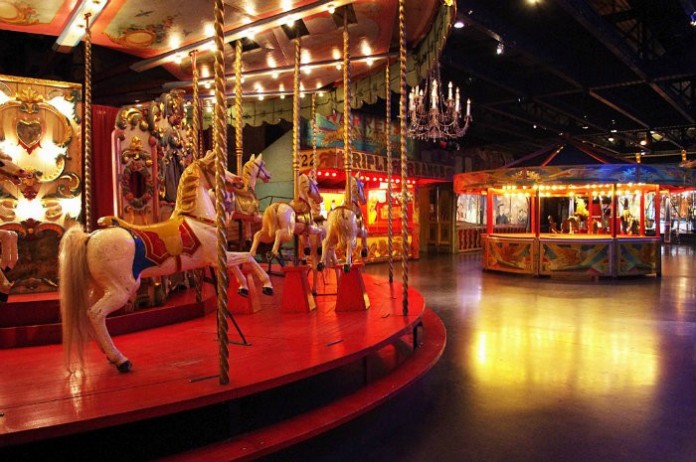 Musée des Arts Forain
Here you'll find a collection of antique carnival rides, like century-old wooden carousels and amusement attractions from 1850 that you can still ride, including the Manège Vélocipédique from 1897, a carousel of bicycles powered by the pedaling of its riders. It is the private collection of Jean-Paul Favand, an antique dealer. You can make an appointment or join a tour, the more the merrier-go-round!
— Sue Aran, the owner of French Country Adventures, is a freelance writer and long-time contributor to Bonjour Paris.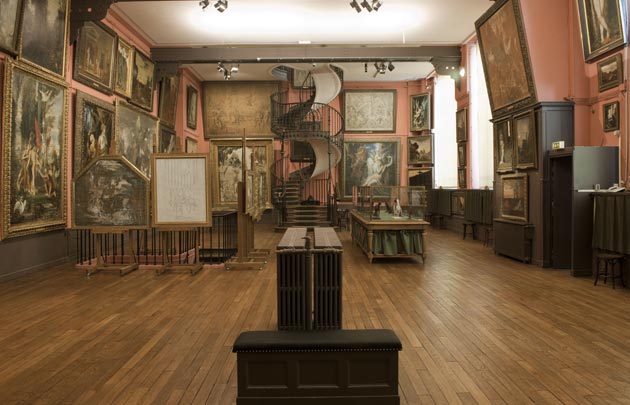 The artist's former family home in the 9th arrondissement is a fascinating window into the life of Moreau, not just as an artist, but as a member of the elite bourgeoisie. It really does blow your mind to imagine that someone could live in such a beautiful townhouse and be considered anything other than royalty, let alone middle class. The museum contains thousands of Moreau's artworks, starting with sketches in the lower floors (which served as his living quarters), with colossal paintings in the top floor studio. The museum gives you a real sense of the artist's obsession with religious symbolism; the sheer volume of work on show just makes you wonder why the hell he bothered with it all when he had such a fabulous house to throw parties…
A little fun fact for prospective visitors: The infamous "yellow book" referred to in Oscar Wilde's The Picture of Dorian Gray is widely accepted to be Joris-Karl Huysmans' À Rebours, a peculiarly amoral and decadent novel about a young man in Paris who collects artwork and seals himself off from the world. Gustave Moreau's works play a pivotal role in this book, which in turn sets the standard for aestheticism in Dorian Gray, so we can assume this would also have been Oscar Wilde's favorite museum too.
— Theo Gittens is a freelance writer and works in the editorial offices for France Media Group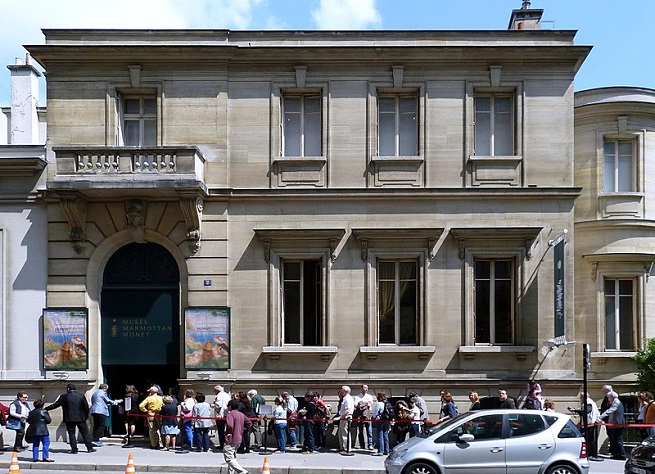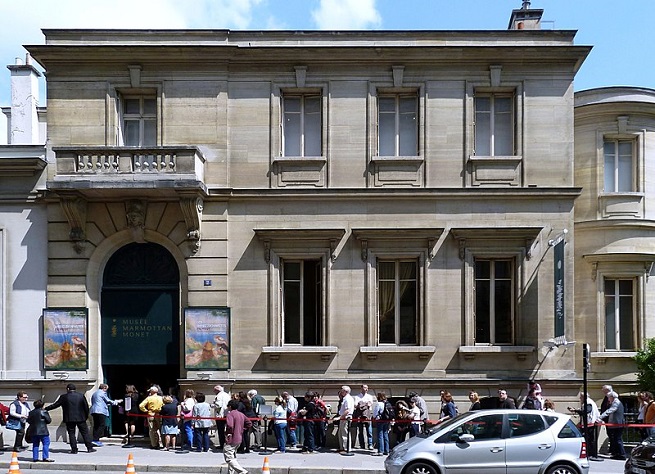 I may be mainstream in my choice, but I have to vote for the Marmottan and the Jacquemart-André. Both are just the right size and charming in their "mansion house" format.
Editor's note: Housed in a former hunting lodge at the edge of the Bois de Boulogne in the 16th arrondissement, the Marmottan Monet has a stunning collection of Impressionist and post-Impressionist art, including works by Monet, Morisot, Sisley, Gauguin and Renoir. Across town in the 9th, the Jacquemart-André– occupying a stunning historic mansion– stages terrific temporary exhibitions, like the current show devoted to Mary Cassatt.
— Meredith Mullins is an internationally exhibited fine art photographer and instructor based in Paris.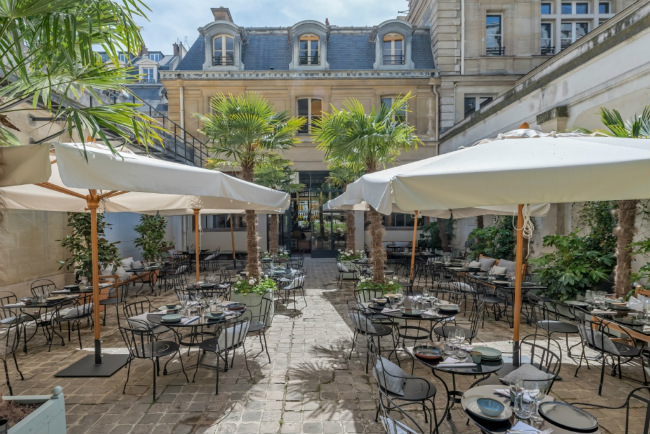 The Musée Nissim de Camondo is a firm favorite, built in the early 1900s, for the Camondo (banking) family and their eclectic collection of 18th-century art. I just enjoyed "Suzanne Lalique et la Scene" a fascinating exhibition (until 17th June, Admission €9). And before/after the exhibit, head to the shady restaurant courtyard (the former stables), the perfect spot to enjoy chef Alexis Le Tadic's bistronomic menu including light seasonal dishes such as Sardinian fregola risotto or paella, sea bass tartare, and delicious desserts by rock n'roll pâtissier Christophe Michalak. Explore the whole mansion, see how the rich lived back in the day – especially the underground kitchens and scullery.
— Margaret Kemp is a regular contributor to Bonjour Paris and Financial Times How to Spend It.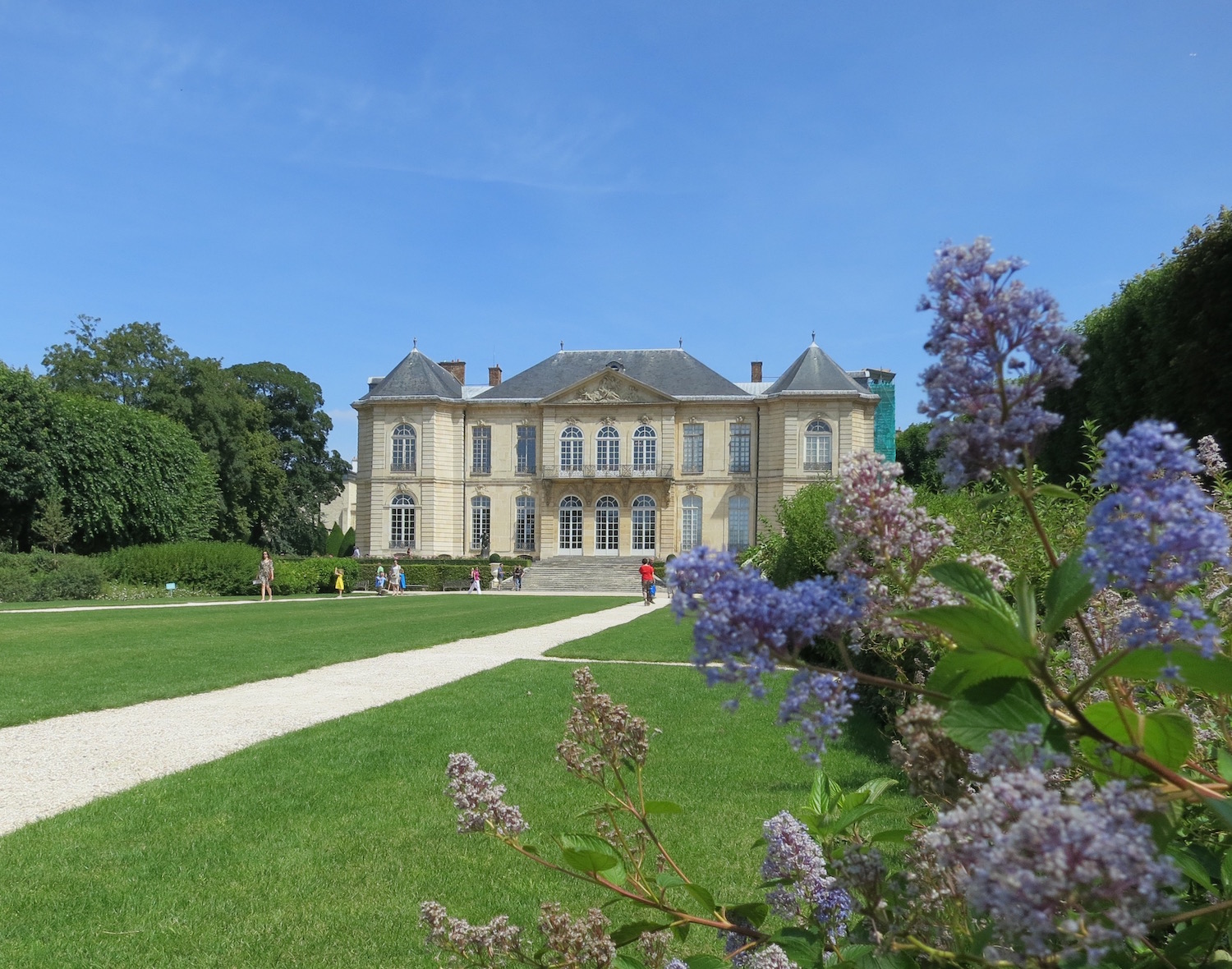 The Rodin Museum is notable not only for its art, but also for its unique setting. Located in the 7th arrondissement, the museum is housed in a historic mansion where the famed French sculptor Auguste Rodin (1840-1917) once had a studio. The site includes a large, picturesque sculpture garden where you can enjoy a stroll through the lawns or a bite to eat in the garden cafe. Among its vast collection, the museum features some of Rodin's most famous works, including The Thinker and The Gates of Hell. Whether you want to see the sculptor's masterpieces up close or relax in the peaceful garden, the Rodin Museum is well worth a visit.
— Rohini Gupta is an American writer and editor based in Paris and San Francisco.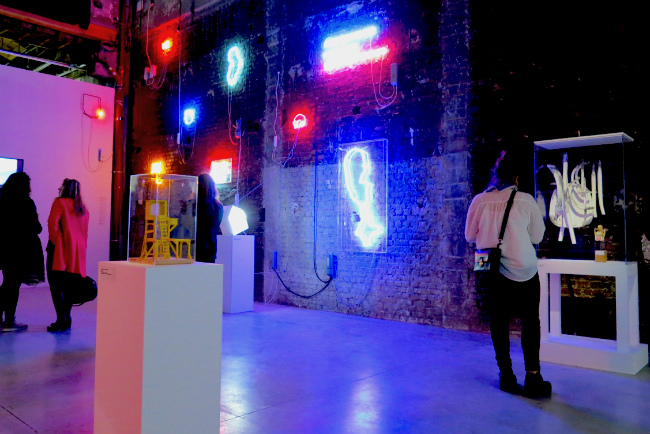 I love the Palais de Tokyo contemporary art space, although admittedly it is not your typical tourist magnet – probably because the exhibits are not easy to read, and occasionally the subjects can rub against the edges of our comfort zone. But every time I visit, I feel both challenged and stimulated. The space is enormous, it feels unstructured and uncrowded, and quite often there is no pre-established path to follow. The curators are not afraid to go with something that is not a safe bet, such as the recent dedicated naturist visits, which give a whole new meaning to 'seeing with the naked eye'. Their choices never fail to 'shake out the cobwebs' of our perception of what is (or isn't) art.
There's always that first moment of …hmmm… what am I looking at here? Yet, years later, these are the types of exhibits that I find myself thinking back on. As a counterpoint to the edgy interior, the location couldn't be more patrician (by the way Palais de Tokyo is the name of the building, no relation to Japan). Its next door neighbors are the prestigious Museum of Modern Art and the elegant fashion museum Palais Galliera. Other reasons I am so fond of this place are its opening hours, noon to midnight, and the alternative vibe of the café and book shop, where I discover titles that I rarely see anywhere else. It's a great spot to pick up original gifts. Oh, and the esplanade is possibly the best selfie spot in Paris with a magical view of the Eiffel Tower behind you!
— Sylvia Davis is the arts correspondent for sister publication, France Today magazine