Paris Pastry: Christophe Michalak's New Boutique in St Germain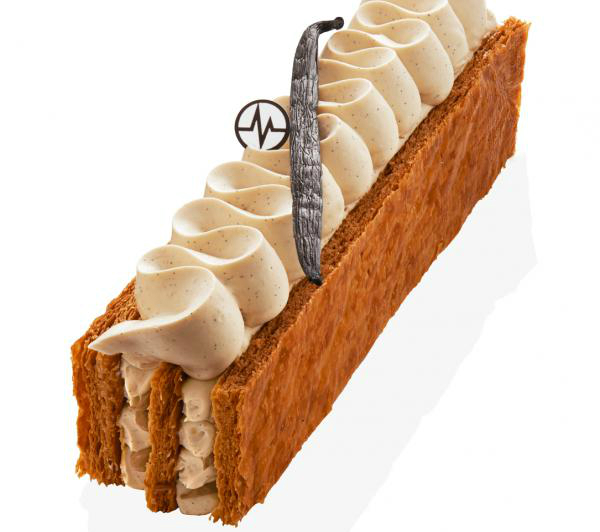 Calling all pastry fiends. Christophe Michalak, the rock star pâtissier and TV personality, has opened a new boutique just steps from Saint Sulpice Church. (Note: It's just around the corner from Pierre Hermé's popular store in Saint-Germain-des-Prés.) Judging by the lines we see outside this jewel-box of a St Germain boutique, locals couldn't be happier.
For over 15 years Michalak also created the gorgeous sweets for Hotel Plaza Athénée, before departing this past April to pursue his own brand. (Named a Meilleur Ouvrier de France (MOF) in 2007, Angelo Musa took his place at the palace hotel on Avenue Montaigne.)

Michalak currently operates three Paris boutiques, and he also runs a pâtisserie school, called Michalak Masterclass, at 60, rue du Faubourg-Poissonnière in the 10th arrondissement.
Behind the display case you'll find Michalak's signatures, traditional French pastries "revisited" with a rock n roll touch; think "kookies," the "krumchy" (shortbread, caramel, chocolate bites), and the famous religieuse caramel au beurre salé.
Michalak, Saint-Germain-des-Prés, 8 rue du Vieux-Colombier
, Paris, 6th. Métro Saint-Sulpice (line 4). Tel: 01 45 49 44 90. Open Monday-Sunday from 11 am to 7:30 pm.

Leave a reply
Your email address will not be published. Required fields are marked *