Listings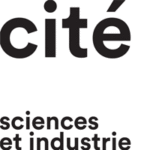 Address:
30 avenue Corentin-Cariou
75019, Paris ,FRANCE
Tel: +33 (0)1 40 05 70 00
Petit Palais
The fine arts museum of the City of Paris, in a beautifully renovated Belle Epoque building, originally built for the World's Fair of 1900. The permanent collection covers the history of art from antiquity to the early 20th century. Closed Mon.
Address:
Avenue Winston Churchill
Paris 75008
Métro: Champs-Elysées-Clemenceau.
Tel: 01.53.43.40.00.
Museum National d'Histoire Naturelle
A natural history museum first established in the 18th century, famed for its dinosaur hall and its Grande Galerie de l'Evolution, a Noah's Ark display of thousands of animal species. Closed Tues.
Address:
Jardin des Plantes, 36 rue Geoffroy Saint-Hilaire
Paris 75005
Métro: Censier-Daubenton.
Tel: 01.40.79.54.79.
Musée Zadkine
The charming garden home and studio of Russian-born sculptor Ossip Zadkine, hidden behind a wall near the Luxembourg Garden. The sculptor lived here from 1928 to his death in 1967 and his work is displayed in the studio and garden. Closed Mon.
Address:
100 bis rue d'Assas
Paris 6th
Métro: Vavin, Notre Dame des Champs
Tel: 01.55.42.77.20
Musée Rodin
Displayed in a former private mansion, its gardens and chapel, a major collection of sculpture, sketches, engravings and paintings by Auguste Rodin, along with works by his student Camille Claudel and paintings and sculpture from the artist's own eclectic collection. Closed Mon.
Address:
19 boulevard des Invalides
Paris 75007
Métro: Varenne.
Tel: 01.44.18.61.10.
Musée Picasso
An extensive collection of Picasso's paintings, sculptures, collages and ceramics, in a splendid 17th-century private mansion in the Marais district.
Address:
5 rue de Thorigny
Paris 75003
Métro: Saint Sébastien Froissart.
Tel: 01.85.56.00.36
Musée Nissim de Camondo
An early 20th-century reconstitution of an 18th-century private mansion, filled with an exceptional collection of 18th-century furniture and art, built by the Camondo family, Sephardic Jews who were bankers in the Ottoman Empire and moved to Paris in 1868. Now part of the semi-private museum group Les Arts Décoratifs. Closed Mon-Tues.
Address:
63 rue de Monceau
Paris 75008
Métro: Monceau.
Tel: 01.53.89.06.40.
Musée National Jean-Jacques Henner
Henner (1829-1905) was one of the most appreciated painters of his generation. The museum's mansion was bought by Marie Henner, the widow of Henner's nephew, and donated to the state to house the artist's work. Although Henner never lived here, he sometimes dined with the original proprietor, Guillaume Dubufe, a fellow society painter who would have shared the same lifestyle and eclectic taste. Closed Tues.
Address:
43 ave de Villiers
Paris 75017
Métro: Malesherbes
Tel: 01.47.63.42.73.
Musée National du Moyen Age–Musée Cluny
A wonderful museum of medieval history and art, including the renowned Lady and the Unicorn tapestries, housed in a resplendent 15th-century residence built on top of immense early Roman baths.
Address:
6 place Paul-Painlevé
Paris 75005
Métro: Cluny-La Sorbonne.
Tel: 01.53.73.78.16
Musée National de la Marine
France's impressive maritime museum, with superb scale models of historic galleys and ships from the 17th century to the present day. and remnants of the ornately gilded royal vessel of Louis XIV.
Address:
17 place du Trocadéro
Paris 75016
Métro: Trocadéro.
Tel: 01.53.65.69.53
Musée Marmottan Monet
A small museum which boasts the world's largest collection of works by Claude Monet, along with an impressive array of works by Berthe Morisot and other Impressionists; more than 300 medieval miniatures donated by dealer Daniel Wildenstein; and decorative arts from the Empire period.
Address:
2 rue Louis-Boilly
Paris 75016
Métro: La Muette.
Tel: 01.44.96.50.33.