Review: Spring-Summer 2023 Paris Fashion Week
Nothing sticks around for too long in fashion land. So even though fall is starting in the northern hemisphere, fashion is already thinking about spring. Paris Fashion Week concluded its Spring 2023 shows this week, and the showing had us excited about turning the page into a new year and new fashions. And as is always the case, the street style during Fashion Week in Paris was one of the primary thrills of the week.
Notably, Spice Girl-turned-fashion-mogul, Victoria Beckham, had her first-ever showing in Paris for her eponymous line. Beckham has been quietly dominating the fashion world for some time now, and it's great to see her make her long-awaited and celebrated entrance into fashion's epicenter.
"It's a big deal for me to do a show in Paris," said Victoria, Vogue reports. "It's been a dream, and therefore the collection has to reflect that."
Here are some of our favorite dreamy collections from the latest Paris fashion week.
Victoria Beckham
Victoria's husband, David Beckham, and their daughter, Harper, were seated in the front row of Victoria's show, alongside Vogue Editor-in-chief Anna Wintour.
The Hadid sisters, models Bella Hadid and Gigi Hadid, were part of the "VB" show, which featured "masculine constructed tailoring" that complimented more feminine and sensual dresses. Victoria received tons of support from not only family and industry peers, but also superstars like Eva Longoria, who was on-hand to celebrate the multi-talented designer.
The show was held at a church inside Val-de-Grâce, a former military hospital in the 5th arrondissement. (Val-de-Grâce has a fashion-tinged past; it's where iconic Parisian designer Yves Saint Laurent was once hospitalized.) Colors from the show were a beautiful bouquet of spring colors, like pastel pinks, vibrant greens, lavenders, and blues. Flowing, feminine frocks danced down the runway like they were on their way to a spring garden party.
Louis Vuitton
The Louis Vuitton collection was an eclectic array of the house's signature bags, paired with utilitarian looks like leather jackets, boots, raincoats, and many zippers of varying sizes. The show was held at perhaps the only location in Paris suitable for a brand of such French renown: The Louvre.
While many of the looks screamed function over fashion, some of the more eye-catching pieces included bright pops of jewel-toned colors, big and blinged-out earrings, patterned tights, statement-making necklaces, and eye makeup looks worthy of their own editorial spread.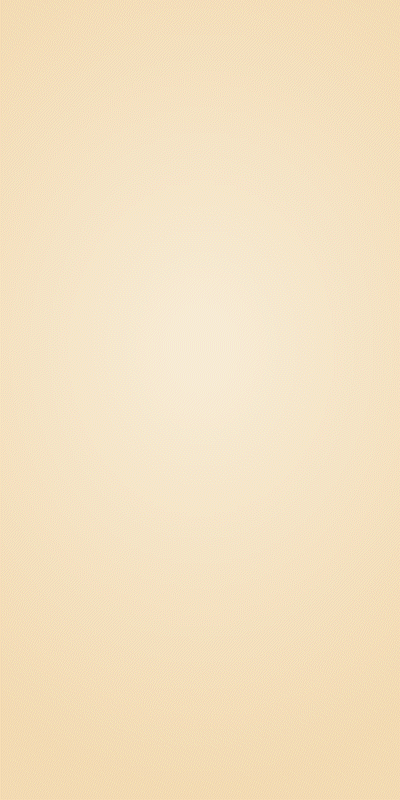 Chanel
Is it really Paris Fashion Week without a show from Chanel? Mais non! A Paris Fashion Week without Chanel would be like France without wine: It just wouldn't make sense.
The Chanel Spring-Summer 2023 collection, helmed by Chanel's Virginie Viard, was classic Chanel with a touch of the new. Chanel is simply an untouchable icon of a fashion house; they are the quintessential house that gets it right, time and time again. Chanel continues to evolve and reinvent itself in exciting ways. Notably, it does this while also honoring its classic pieces (classic flap bag, tweed jackets, etc.) and the through-line of the house: classic French elegance.
Viard selected actress Kristen Stewart as the line's ready-to-wear collection muse. Spring and summer looks included eye-catching pink suits, long glittering earrings, drop-waist dresses, yellow checkered patterns, and even a cape here and there. Staying very on brand – whites, blacks, cremes, golds, and pinks were the primary colors of the show. My favorite item from the show was a bold, sequined jacket, which could be worn to work or to play. Life is short: Live it boldly; wear the sequins if you want to.
Lanvin
French house Lanvin embraced spring looks to the nth degree. Floaty spring dresses, daffodil yellow bags, and satin skirts all demonstrated a hearty embrace of the upcoming season. Lanvin said its new collection was "a celebration of delicate craftsmanship mixed with the tenderness of nature sharing emotions of love, sensuality and optimism."
Nature and optimism are two factors that many people associate with spring, so suffice to say, Lanvin is on the right path. Camel browns and golds also offered work-appropriate ready-to-wear spring looks from Lanvin. The house's looks came from the brilliant mind of artistic director Bruno Sialelli. The collection was presented at L'Atelier des Lumières on Rue Saint-Maur.
Givenchy
Givenchy – another iconic French house – was so ready for spring that it showed its new collection for the season outside amid the vegetation at Jardin des Plantes. Although it was raining during the show, Givenchy's models executed the looks beautifully. The house's latest collection exuded a cool elegance, with a rough edge. Leather detailing and army greens paired with floor-length ruby red dresses and flowing black gowns encapsulated Givenchy's magical ability to be many things all at once.
As you're curating your wardrobe for fall, winter, and into spring of next year, take a cue from Givenchy: You don't have to put yourself in a fashion box and stay there. Try different looks, and don't confine your style.
Dior
Dior's creative director, Italian Maria Grazia Chiuri, brings her Italian flair to the French house, and this latest collection was no different. Eye-catching looks, many in all-black, were sensual in a way that feels so typical of Italian style.
Perhaps taking a cue from the popularity of the Netflix hit TV show Bridgerton, some corset-inspired looks and long, full skirts were spotted on the runway. The "Regencycore" look, which has become so popular, clearly informed Dior's show to an extent. Chiuri also took inspiration from Catherine de' Medici, the Florence-born French and Italian noblewoman born in 1519. Fusing the two cultures – Italy and France – was the perfect elixir for the spring 2023 Dior show.
The show, which was a star-studded affair, was held at Paris's Jardin des Tuileries.
Lead photo credit : Fashion week runway show © Dyana Wing So at Unsplash
More in Fashion Week in Paris, Paris Fashion Week 2023, Paris Fashion Week Spring-Summer 2023, Paris women's fashion week, Women's fashion
---
---