Paris Vignettes: Unique People in the City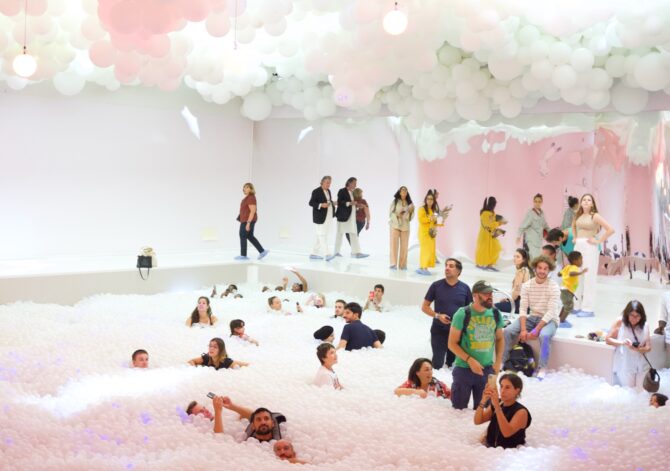 Paris will forever be a vast stage with its characters telling countless stories. Every day these stories unfold and — as quickly as they appear — they disappear, replaced by new stories. An element of street photography is to capture these fleeting moments that can never be reproduced: preserving these stories that can never be retold. In each picture, I always wonder what is that conversation and what is la suite?
Here are some of the moments captured in this edition of "Paris Vignettes." Wandering down rue des Gravilliers in the Marais district, I was checking out the terrace of the resto "Derrière" and about to take a picture, when two people stepped in for a brief embrace. Then just as quickly as they appeared, they disappeared. A similar "au hazard" situation appeared when I was taking a walking tour in French with my favorite local guide and suddenly several pompiers jumped into the water ("au secours"), showing off their excellent acrobatic skills. Yet another transitional moment arrived when a group of waitresses who were gathered in a circle smoking were suddenly called to work ("au taf") and walked in a line to the maître d' — reminding me of the Beatles crossing Abbey Road. Other photos in the rain ("la pluie est jolie") or just a simple brasserie ("tout est calme") are great memories but my favorite is the stylish gentlemen at a café dressed impeccably in black ("haut Marais") whose attention to detail even included little lobsters on his shoes.
Enjoy all of these "vignettes" of Paris life in August 2022 that one might never see again. Ponder the conversation or story behind each one and drop a comment below.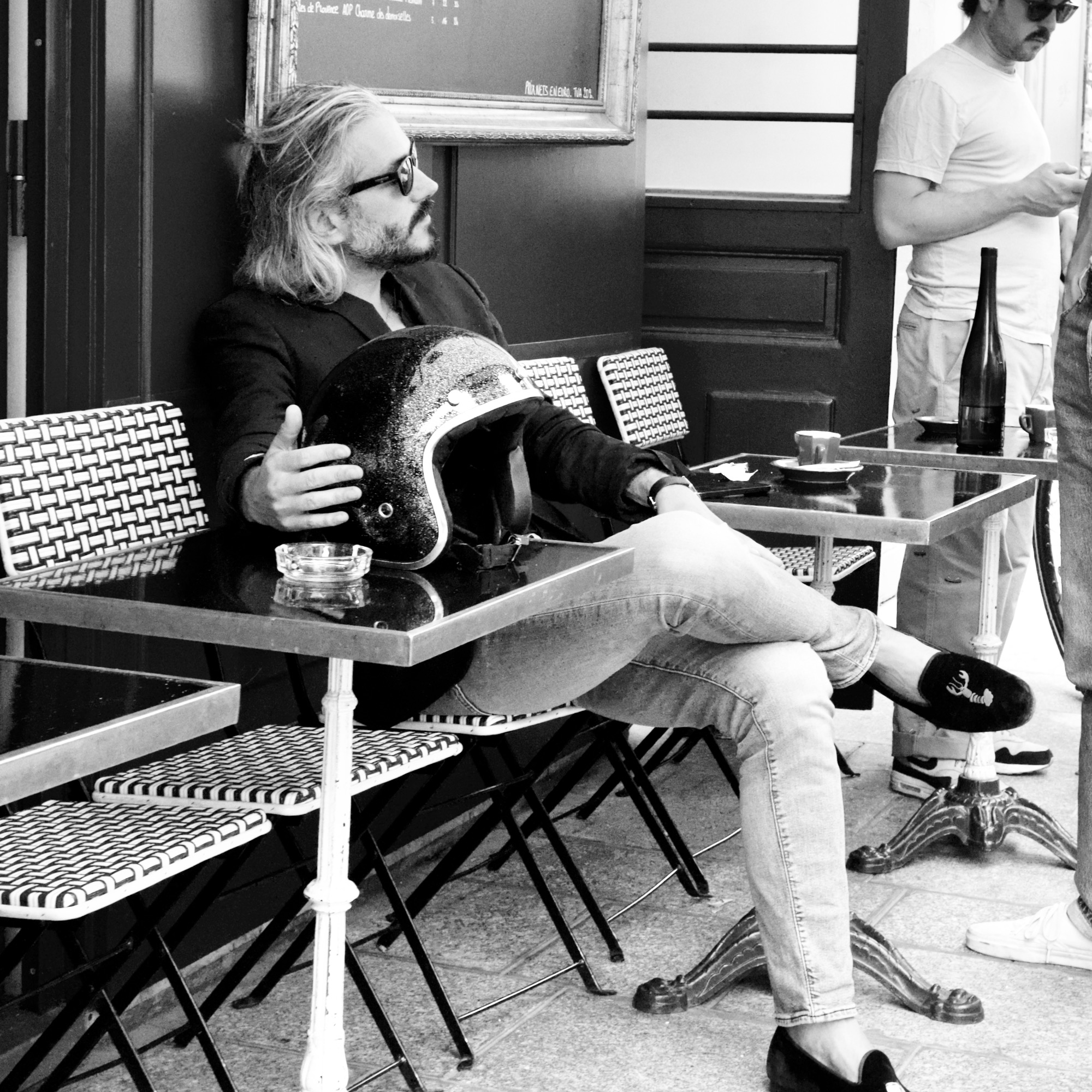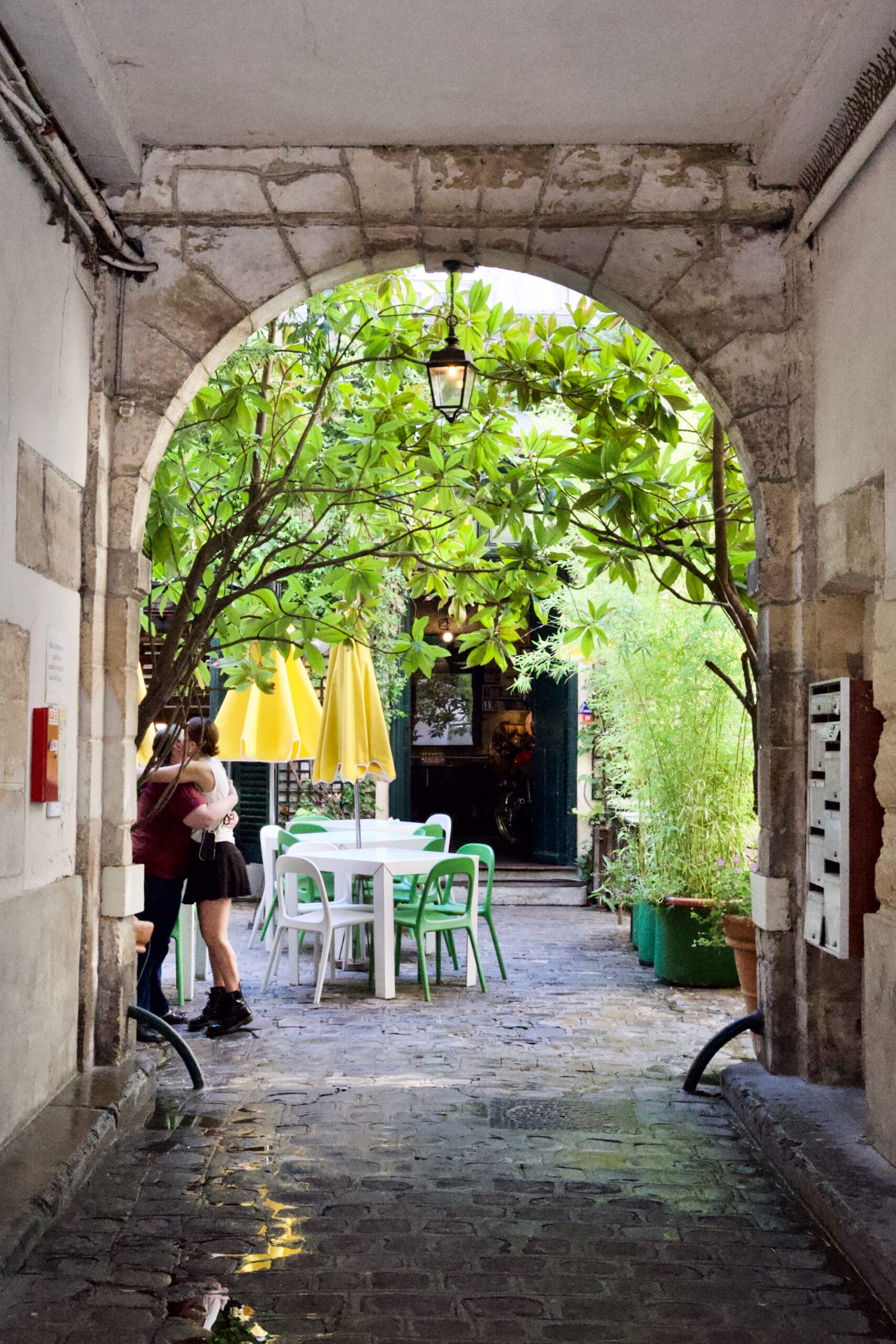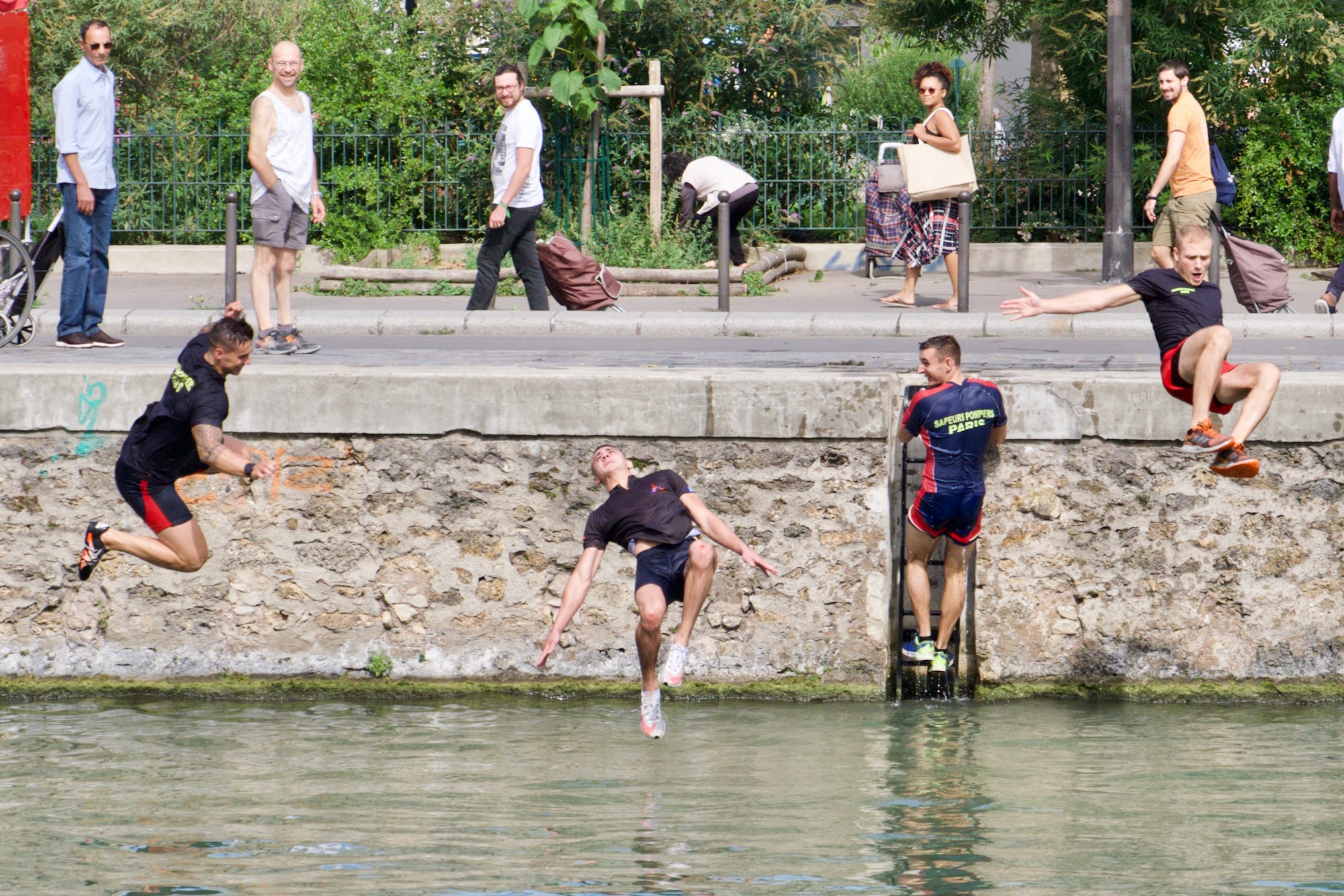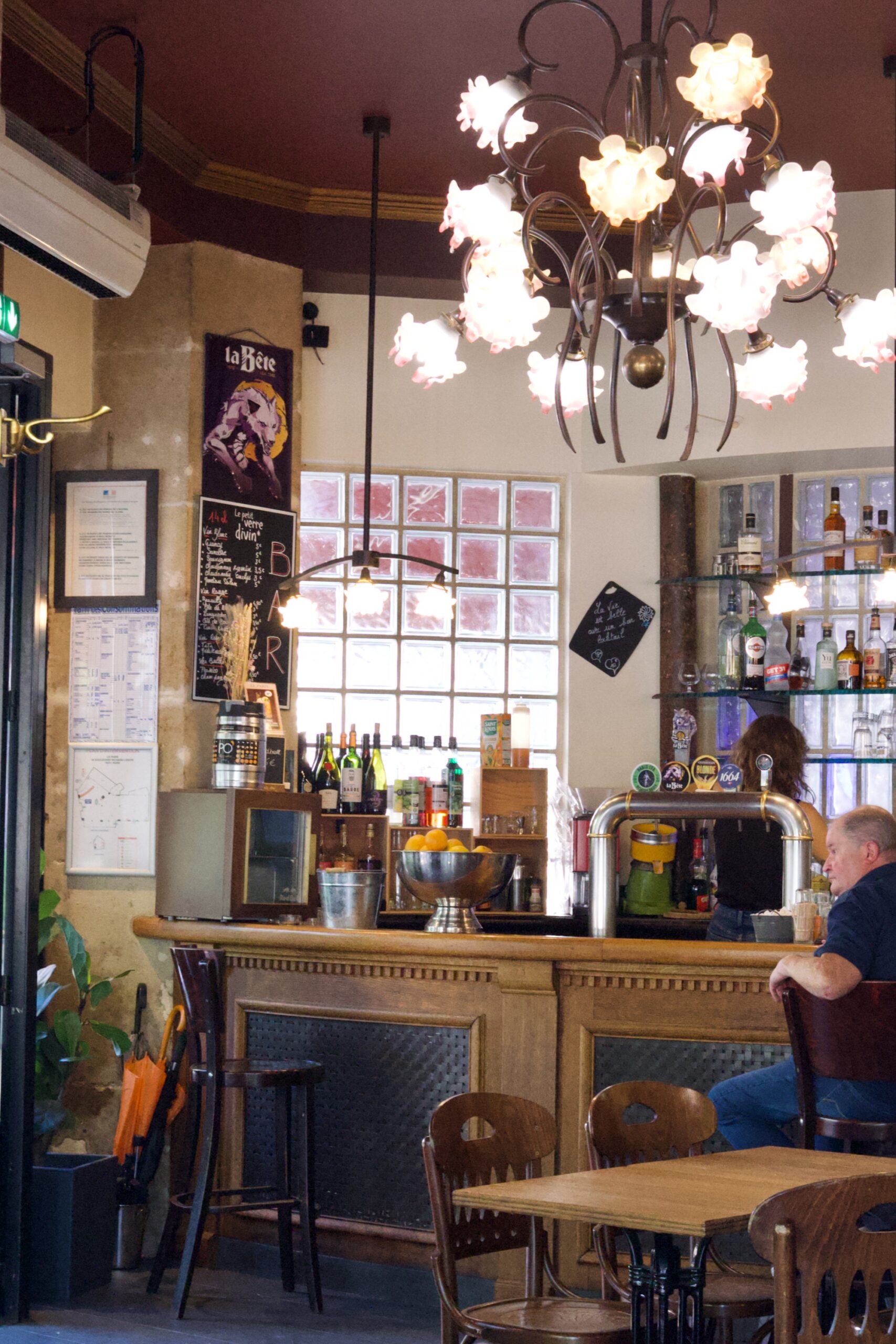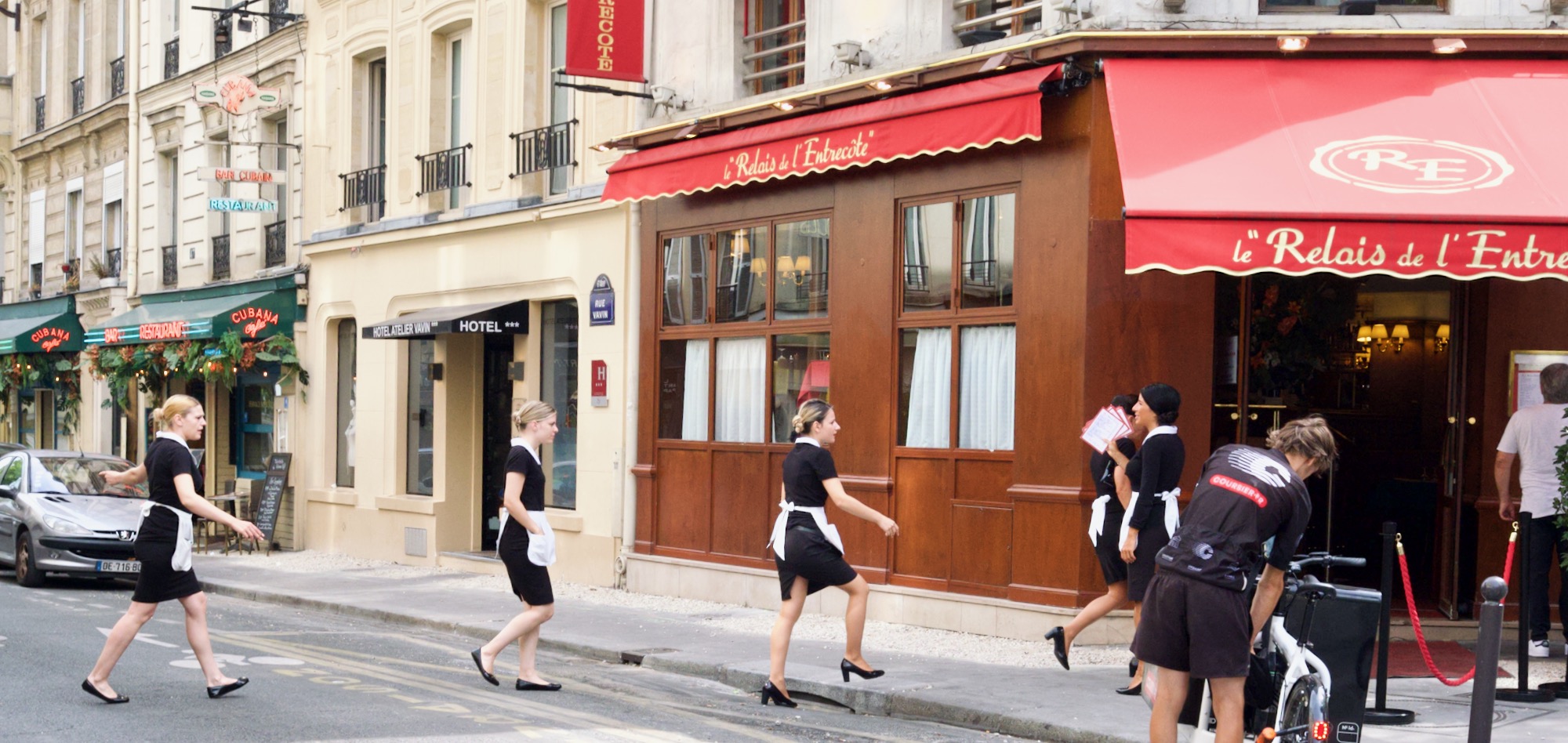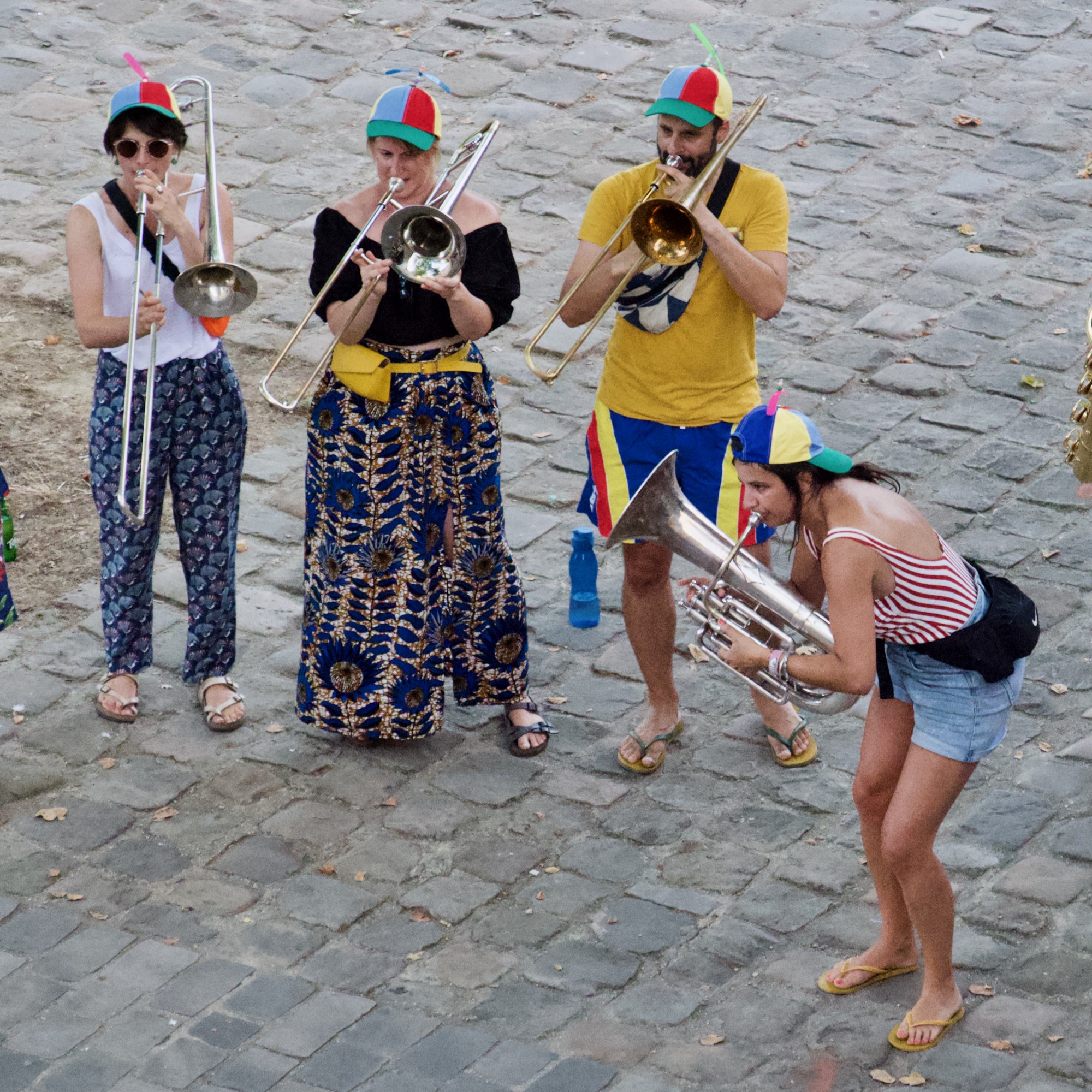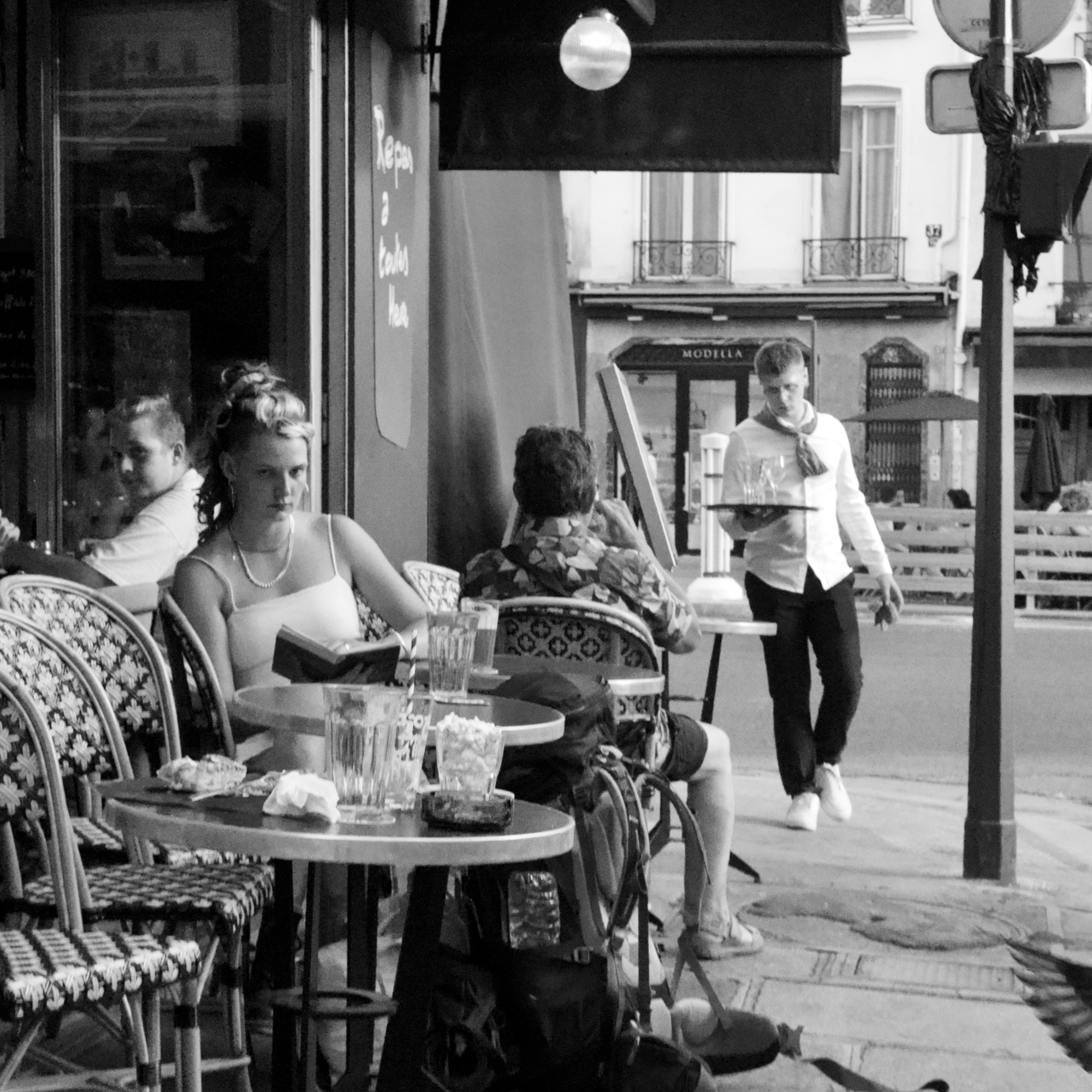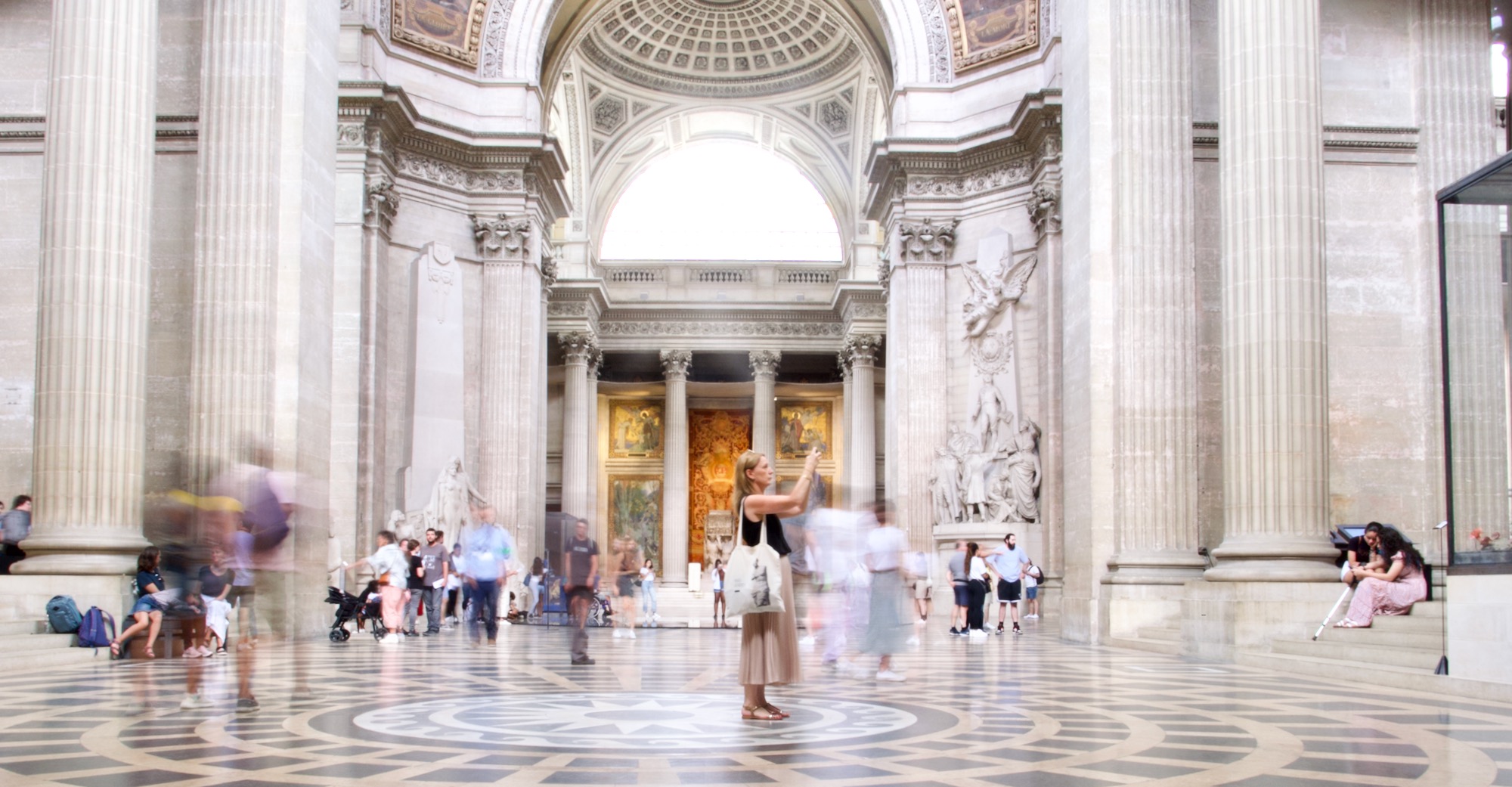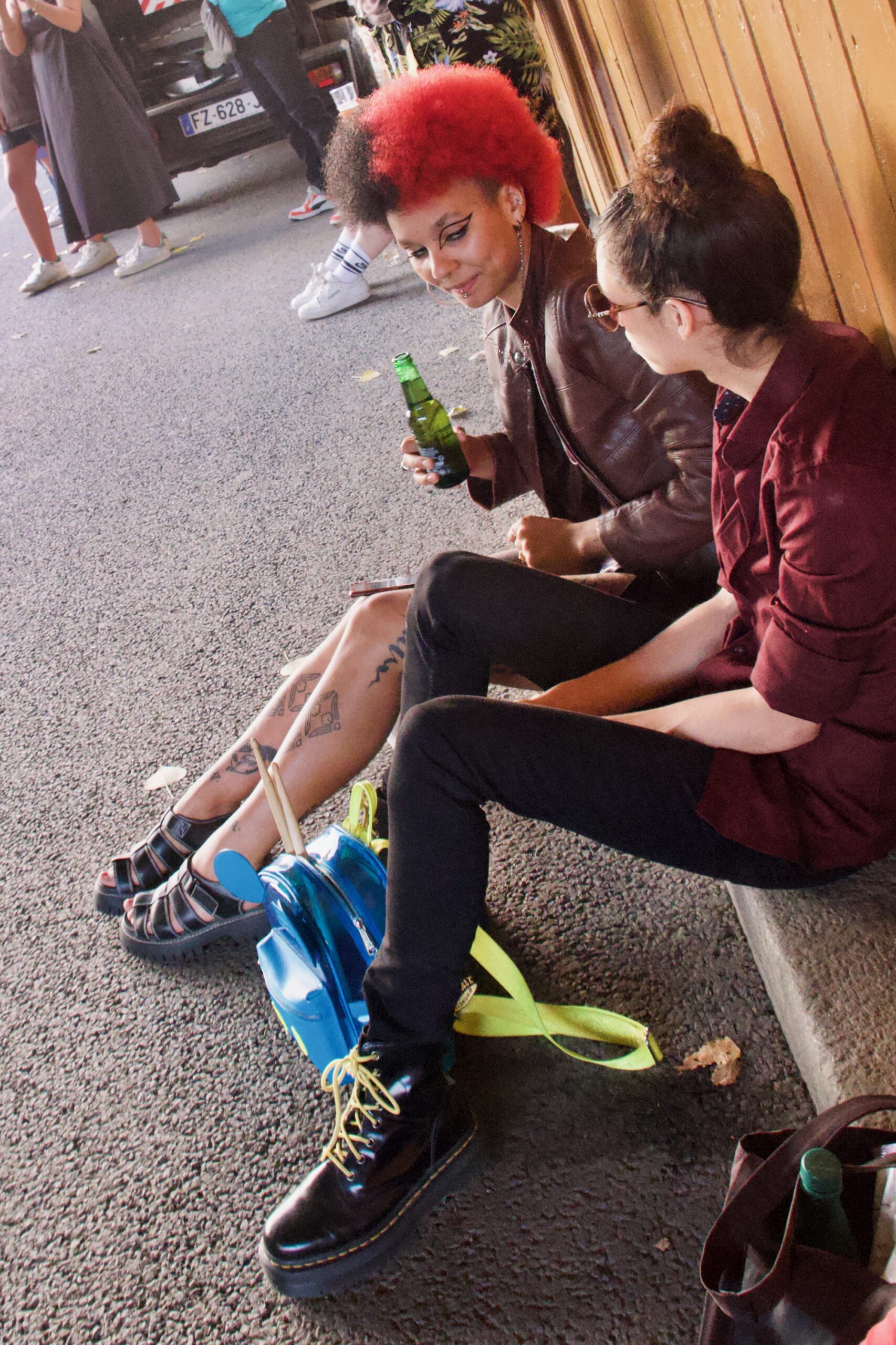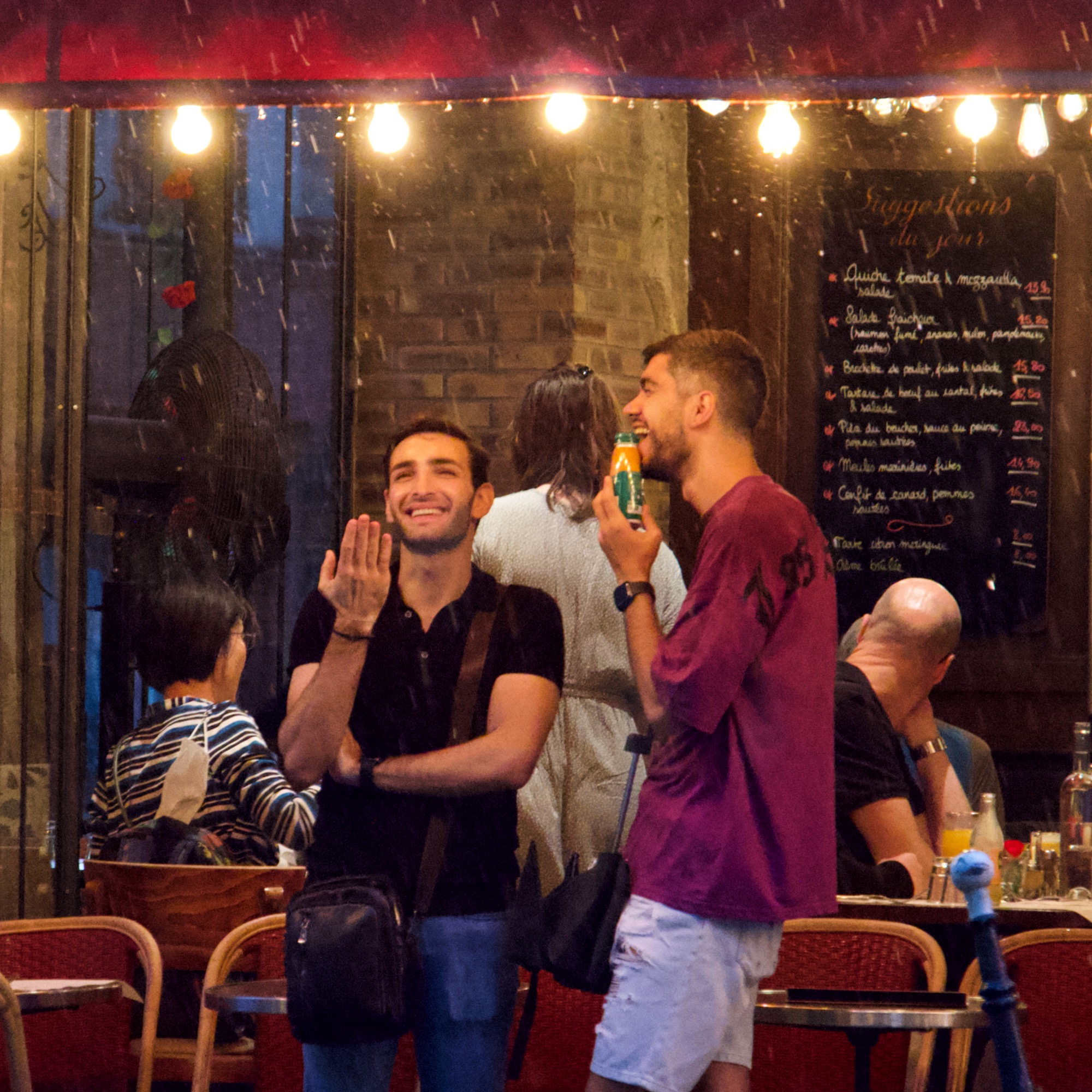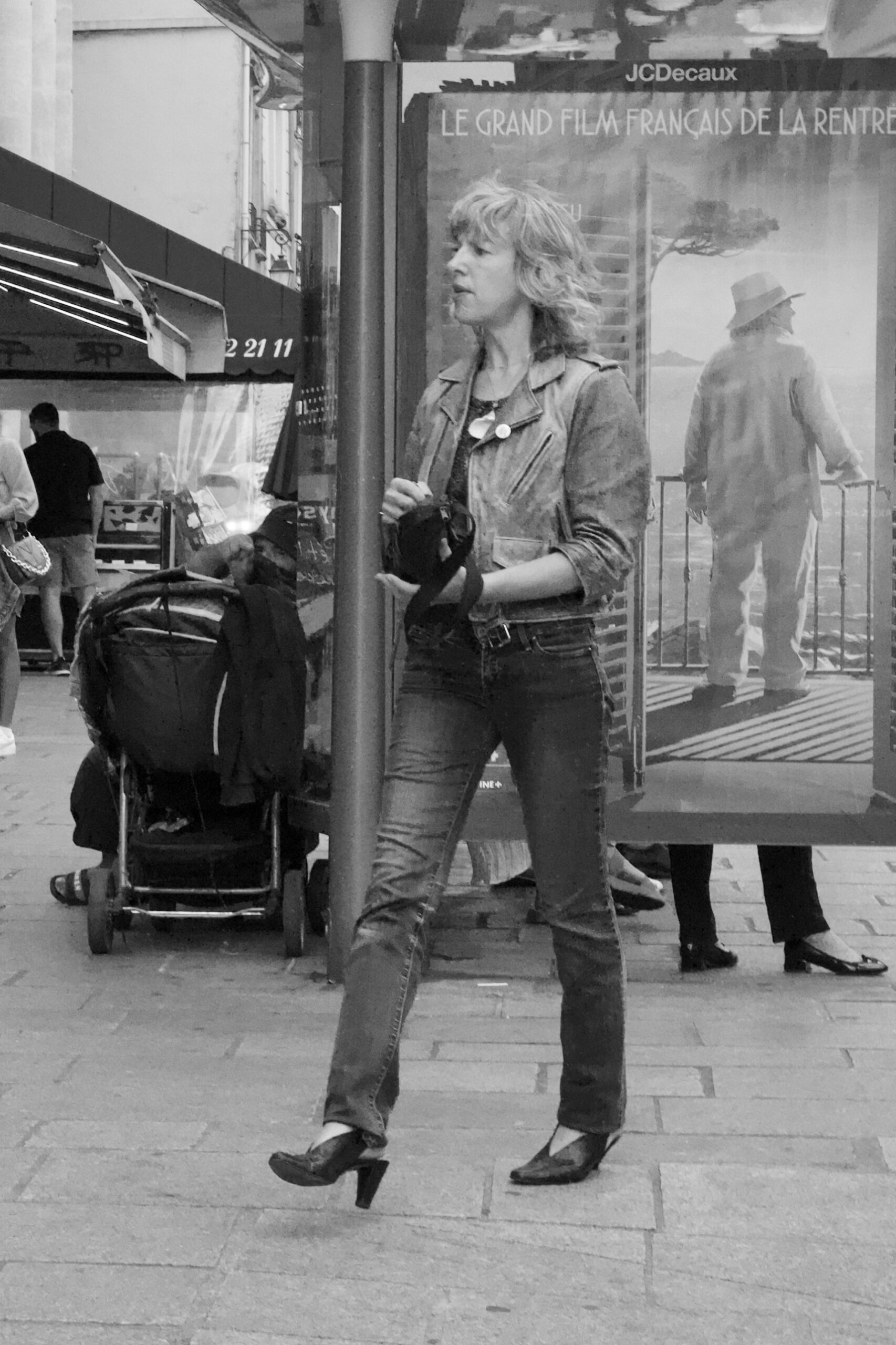 Lead photo credit : Dans un piscine © William OSuch
More in Paris photos, Paris Vignettes, photography, photography in Paris
---
---