Top Tips for Paris Trip Planning
Once you've committed to planning your dream trip to Paris, nothing will stand in your way. Here are some of our tips and tricks to help make that trip an easier reality while you plan.
When and how do I book a flight?
One of the first things to keep in mind is the time of year you're planning to travel. Booking a flight and a hotel will change in price depending on the "on" and "off" seasons for tourism in Paris. According to US News, the cheapest time to travel from the United States is in mid-January and during the winter, however the best recommended month weather-wise is between August to September. If you choose to fly in the popular high season, the flight can be as much as $1000 more.
Flight aggregators, like Kayak and Expedia, can provide useful flight comparisons. These platforms search through a vast number of airlines to show flights and fares sometimes up to hundreds of dollars cheaper. Google Flights is a highly recommended tool for travel search, locating low prices quickly, and you can even set price alerts so you'll be notified when prices on the route change. Skyscanner is also terrific, particularly because you can search with flexible dates.
Another website we recommend is ScottsCheapFlights. Sign up and you'll receive email notifications for cheap flights from your airport of choice. A paid membership option is also available (in both Premium and Elite categories), which provide added perks. If you're more spontaneous with your trips, this site is a must.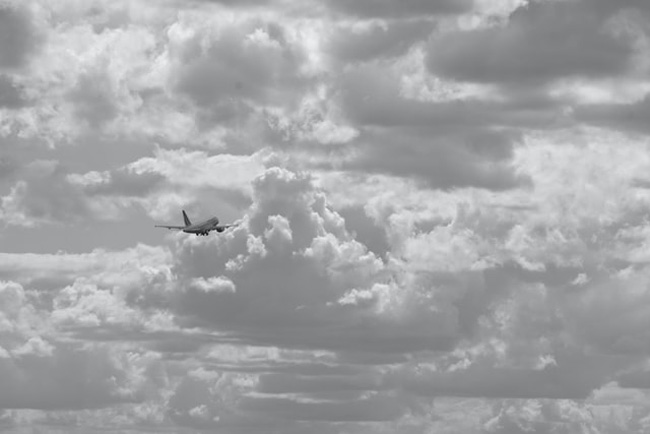 What about COVID-19 regulations?
The Covid-19 pandemic has changed how we travel the world. It's important to keep track of the regulations regarding both your departure and return flights: airport rules, airline regulations, border requirements. For Charles De Gaulle Airport in Paris, masks are recommended but not required, as of May 2022. The airport still has COVID-19 testing centers that can be used by appointment. All other facts and questions about the airport's policy can be found on the Paris Aeroport official website.
Air France is the most frequently used airline to get from the United States to Paris, and they are also recommending masks on board, though not requiring them. Delta follows suit.
An important additional note: As of June 12, the United States is no longer requiring that air passengers traveling from a foreign country show a negative COVID-19 test, or documentation of recovery from Covid-19, before they board their flight.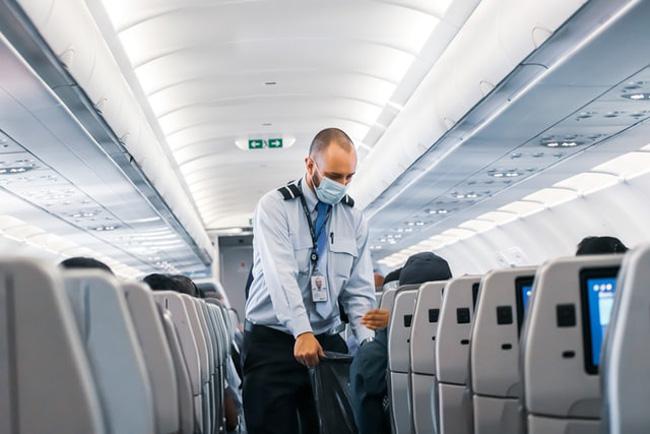 Where should I stay?
Recommended neighborhoods to stay in Paris include the Latin Quarter, Le Marais, Montparnasse, and Montmartre. However, there are 20 districts to choose from. And because the city is quite small geographically, even an outlying arrondissement is a quick metro ride away from the city center.
If you're looking for a central tourist stay, there are a few areas that put you in the center of the city. The Latin Quarter is near a handful of the most famous landmarks like Notre Dame. The always trendy Marais is also a good choice if you're new to Paris, as is Saint-Germain in the 6th. Further south, Montparnasse is quieter and affordable for groups or families. The 14th has a distinctive neighborhood feel, away from the tourist crowds.
Montmartre is known for being one of the more budget-friendly areas of the city. Belleville is also a good bet, at hotels like the new Babel, and also in the 20th, the Mama Shelter Paris East is a stone's throw from Père-Lachaise Cemetery and has affordable rates. Near the Gare de Lyon, citizenM is another budget hotel option that doesn't skimp on what matters (like lovely bedding and technology in-room).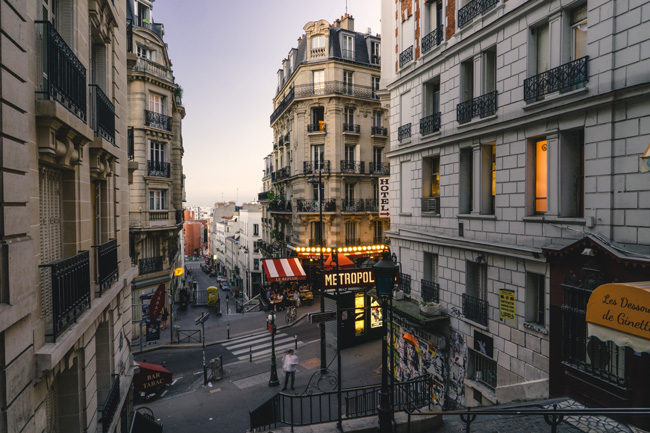 And what do I wear?
We're so glad you asked. We'll reference some of our other articles on the topic, but while you're here we'll give a quick run down of the basics.
Firstly, you'll need your best walking shoes. The city is built for walking, and you'll have no shortage of it while you're there. While heels can be classy, there are a lot of stylish sneaker options too.
Secondly, Paris tends to be more nicely dressed at all hours. Leave the yoga pants and leggings at home, and pack something you think would be nice for an evening out to dinner. Jeans, sweaters, accessories, the works. Not over the top, but more sophisticated.
If you're looking for a visual, searching "Light" and "Dark" academia styles might be useful to see for yourself. It's about elevating your basics to become more elegant, yet still simple.
Even in the warmer months you can't go wrong with lighter layers, skirts, dresses, or lightweight pants. No gym shorts, and you'll fit right in.
Lead photo credit : Planning your trip to Paris, Gustavo Fring on Pexels
More in COVID-19 Travel Guide, Flying to Paris, Holiday Planning, Trip to Paris, What to pack for Paris
---
---
Comments