The Château de Chantilly: Portraits of Royal Children
Less than half an hour by train from the
Gare du Nord
, Château de Chantilly is famed for its permanent art collection, the second largest in France after the
Louvre
. The chateau itself is an architectural jewel and other highlights of a day trip include the Chantilly racecourse and Europe's most famed dressage stables, the Grandes Écuries. Of course, there is no shortage of cafés serving the sweet whipped Chantilly cream here in the town after which it was named. The
Musée Condé, as the chateau's museum is called, stages many interesting exhibitions
. The current exhibition is unusual in its focus on "Portraits of Royal Children" and the poignancy of the stories behind the pictures will surely mark everyone who sees it. François I was a king who dearly loved his children and his Renaissance court was a flourishing cultural center, but the harsh realities of life in the 16th century, together with the politics of the French royal court, often blighted the lives of the young Valois children. Clouet – Portraits of Royal Children exhibition. Photographed by Jean-Marc Péchart – @pechart.jm on instagram The gallery has gathered some 40 portraits, most notably by father and son Jean and François Clouet, the court painters. In the 1520s, the king, about to leave to do battle in Italy, commissioned Jean Clouet to do a series of sketches of his children. It's easy to imagine King François wanting to capture the faces of little Henri, Madeleine and Charles as he set out to face danger and also his delight when, more than a decade later, Jean Clouet's son François painted portraits of each child, basing them closely on his father's sketches. These works, capturing the three Valois children, are being shown together for the first time, alongside portraits and sketches of later generations of the family as children. Aerial view of the Château de Chantilly. Photo credit: Pierre-Alain Bandinelli / Wikimedia commons François I and his frail, gentle wife Claude had seven children, born more or less at annual intervals before she died at the age of 24. At that time, Henri, Madeleine and Charles were aged 6, 5 and 2 and their trauma was compounded by the fact that soon afterwards François was captured in battle and imprisoned in Spain for a year. He also toured France ceaselessly, eager to get to know every corner of his kingdom, resulting in more absences. François led a colorful love life. In fact, he so preferred one of his of mistresses to his second wife that he neglected to attend the latter's coronation. Despite his affection for his children, it's fair to say that their lives were unsettled. Portrait of François I (1494-1547), king of France, Jean Clouet, Public Domain
SUBSCRIBE
ALREADY SUBSCRIBED?
BECOME A BONJOUR PARIS MEMBER

Gain full access to our collection of over 5,000 articles and bring the City of Light into your life. Just 60 USD per year.

Find out why you should become a member here.

Sign in

Fill in your credentials below.
Less than half an hour by train from the Gare du Nord, Château de Chantilly is famed for its permanent art collection, the second largest in France after the Louvre. The chateau itself is an architectural jewel and other highlights of a day trip include the Chantilly racecourse and Europe's most famed dressage stables, the Grandes Écuries. Of course, there is no shortage of cafés serving the sweet whipped Chantilly cream here in the town after which it was named.
The Musée Condé, as the chateau's museum is called, stages many interesting exhibitions. The current exhibition is unusual in its focus on "Portraits of Royal Children" and the poignancy of the stories behind the pictures will surely mark everyone who sees it. François I was a king who dearly loved his children and his Renaissance court was a flourishing cultural center, but the harsh realities of life in the 16th century, together with the politics of the French royal court, often blighted the lives of the young Valois children.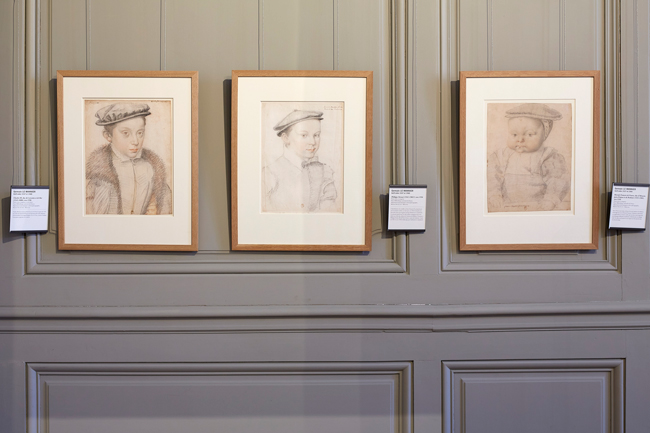 The gallery has gathered some 40 portraits, most notably by father and son Jean and François Clouet, the court painters. In the 1520s, the king, about to leave to do battle in Italy, commissioned Jean Clouet to do a series of sketches of his children. It's easy to imagine King François wanting to capture the faces of little Henri, Madeleine and Charles as he set out to face danger and also his delight when, more than a decade later, Jean Clouet's son François painted portraits of each child, basing them closely on his father's sketches. These works, capturing the three Valois children, are being shown together for the first time, alongside portraits and sketches of later generations of the family as children.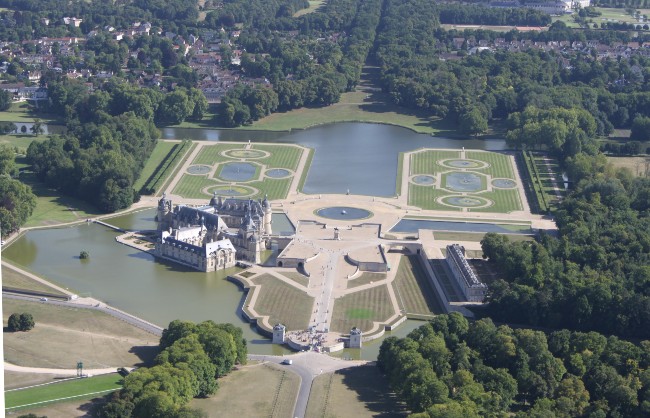 François I and his frail, gentle wife Claude had seven children, born more or less at annual intervals before she died at the age of 24. At that time, Henri, Madeleine and Charles were aged 6, 5 and 2 and their trauma was compounded by the fact that soon afterwards François was captured in battle and imprisoned in Spain for a year. He also toured France ceaselessly, eager to get to know every corner of his kingdom, resulting in more absences. François led a colorful love life. In fact, he so preferred one of his of mistresses to his second wife that he neglected to attend the latter's coronation. Despite his affection for his children, it's fair to say that their lives were unsettled.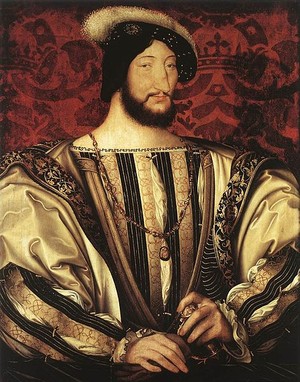 The stories behind the main portraits in the exhibition are fascinating and heart-rending in equal measure. Henri, the future Henri II, was the second son born to François and Claude, but became king because his older brother François had died. The two brothers, aged only 7 and 8, had been held captive in Spain for over three years: their father agreed to this to secure his own release, a startling example of the way royal children could be pawns in political troubles far beyond their comprehension. At only 14, Henri was married to Catherine de Medici from the Florentine ruling family, another family decision which took little account of his own wishes. When Henri fell totally in love with Diane de Poitiers a year later, the ensuing quarrels with his father caused a major family rupture. Crowned in 1547 at Reims Cathedral, Henri ruled for 14 years until a wound sustained in a jousting tournament proved fatal.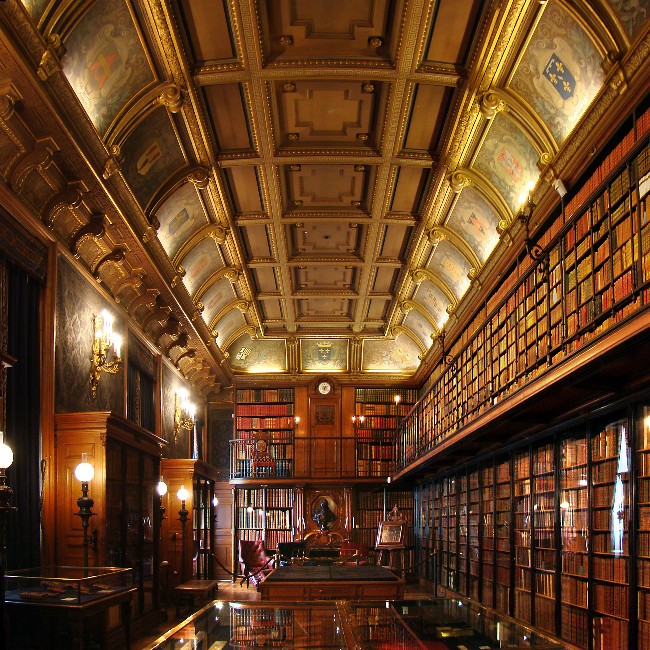 The saddest tale behind the exhibition's portraits is that of Madeleine de France, Henri's younger sister. Always frail, she was sent to live with her aunt in the Loire Valley in the hope that the climate would be good for her, but at the age of 16, she contracted tuberculosis. Incomprehensibly to us today, an agreement had been made before her birth that one of the French king's daughters would marry James V of Scotland and as the time approached, François, who feared for Madeleine's health in the harsh Scottish climate, proposed an alternative bride. But, when James arrived in France, he was completely smitten with Madeleine and she felt the same and persuaded her father to allow them to marry. After a wedding at Notre-Dame Cathedral, a banquet at the Louvre Palace and three months of celebrations in France, the couple left for Scotland in May 1537. Madeleine's health immediately began to fail and she died just a few weeks later. She is still known to Scots today as the Summer Queen and she is buried at Holyrood Abbey in Edinburgh.
Charles, later the Duc d'Orléans, was said to be his father's favorite son. He was handsome and lively, fond of practical jokes and seen as a much more attractive personality than his brother Henri, who is said never to have recovered from the trauma of his captivity in Spain. Charles was so popular at the court that many would have preferred him to be the future king, but in the end he was a victim of his own frivolity. In 1545 he was sent to Boulogne which was under siege and when he came across a group of houses said to be infected by the plague, he insisted on going straight in and, if the story told is accurate, even on lying down on some of the beds to prove he wasn't afraid. Almost immediately, he became ill and died, at the age of 23, only eight years after his broken-hearted father had lost Charles' sister, Madeleine.
The next generation of royal children, offspring of Henri II, feature in the exhibition too, although largely in sketches rather than paintings and their stories are equally gripping. Henri's daughter Marguerite became Queen of France on marrying the future Henri IV, but there was tragedy from the start. This attempt to reconcile France's Catholics and Protestants led to the catastrophic St Bartholomew's Day massacre just days after their wedding, during which scores of Henri's fellow Protestants – in Paris for the celebrations – were brutally murdered. Marguerite's subsequent turbulent life included being stuck between these warring factions, her banishment from the court and the annulment of her marriage. The racy reputation she acquired in later life was vividly described in Alexandre Dumas' novel La Reine Margot, although current thinking is that some at least of this was due to anti-Valois, or anti-Catholic, slander.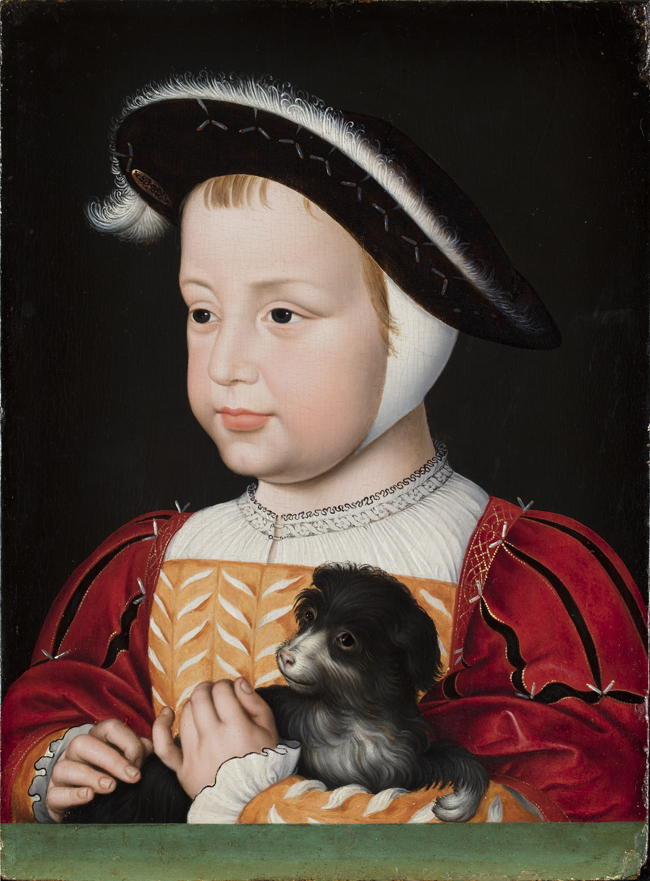 Nor did Marguerite's brothers lead long and happy lives. François, whose health had never been good, became king at only 15, but ruled for less than two years before dying. He had been betrothed as a child by his father to Mary Stuart whose French mother had sent her to the court from Scotland at the age of six, another example of a royal child at the mercy of adult politics. Poor Mary had to flee back to Scotland as a teenage widow and resume her life in what must have seemed a foreign country. Charles became Charles IX at only 10 years old, because his father and two older brothers had died and he himself succumbed to tuberculosis at the age of 24. His brother Henri's reign lasted until 1589, but was marred by religious conflict which led ultimately to his assassination by a Dominican friar. Henri was childless, so he was the last Valois king and was succeeded by Henri IV and the House of Bourbon.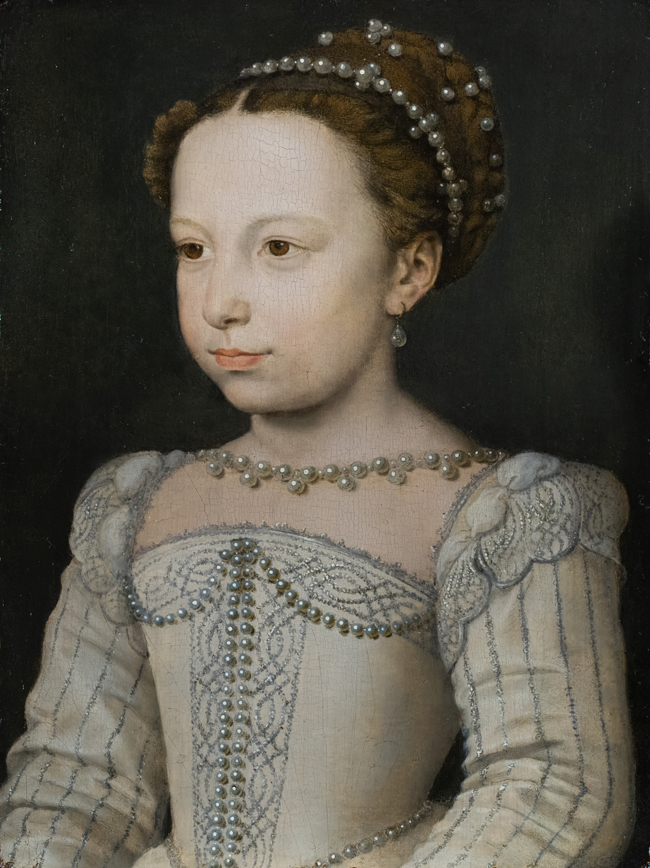 A day out to Chantilly can be recommended for many reasons. But if you can make it before October 2, go and see the current exhibition Clouet – A la Cour des Petits Valois. Yes, it will particularly fascinate those interested in history, but I defy anyone not to be moved by the faces of the little Valois royals, captured for posterity at the request of their proud father nearly 500 years ago.
DETAILS
Château de Chantilly
Tel: +33 (3) 44 27 31 80
"Clouet – Portraits of Royal Children" is running through October 2, 2022.
From 26 March to 21 October 2022, the château is open from 10 a.m. to 6 p.m. / 8 p.m. for the grounds. The Great Stables are open from 10 a.m. to 6 p.m. Closed on Tuesdays.
The day ticket (to visit the château, grounds and great stables) includes access to equestrian demonstrations and temporary exhibitions for the price of 17 euros. A two-day ticket is 23 euros.
Note: The Château de Chantilly is only 20 minutes from Paris Charles de Gaulle airport.
Lead photo credit : Château de Chantilly, Oise department, France, as seen from northwest. Photo credit: Jebulon/ Wikimedia commons
More in Art, Château de Chantilly, Francois Clouet, French Renaissance, French Royal, Jean Clouet, Renaissance
---
---