Paris After Curfew: A Photo Odyssey by Meredith Mullins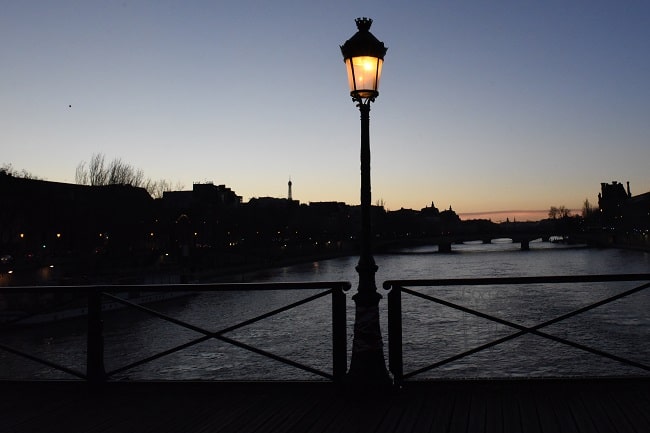 The clock struck 6 pm — the bewitching hour in the current era of
Paris
couvre-feu. I could hear distant church bells marking the hour with their own six chimes. I raised my camera, waiting for that last flurry of movement before the curfew, a government-mandated measure to contain COVID-19, went into effect. The Night Will Be Calm © Meredith Mullins Perhaps naively, I was thinking that at 5:30 pm, people would be running for a bus or metro, rushing to the boulangeries to grab their dinner baguette, or savoring a last sip of wine by the river so that they could be home with the door latched by curfew time. And that by 6:01 pm, the streets would be relatively empty. A last dance of freedom on the Pont des Arts © Meredith Mullins The church bells finished. The curfew had started, but no one was moving. The musicians played on. The crowds on the quais continued to laugh and drink. Couples embraced. The urgency of the moment seemed to be lost in the setting sun and the gentle breeze. A bridge of one's own © Meredith Mullins
I had underestimated the rebellious nature of
Parisians
. I had heard about the secret cafés, defying the current closure rule and the wild parties that went on until 6 am when the curfew is lifted. Now I was witness to the "transition time" that was apparently in place, an unwritten grace period that gave people a little extra time to mosey home. Going home © Meredith Mullins
SUBSCRIBE
ALREADY SUBSCRIBED?
BECOME A BONJOUR PARIS MEMBER

Gain full access to our collection of over 5,000 articles and bring the City of Light into your life. Just 60 USD per year.

Find out why you should become a member here.

Sign in

Fill in your credentials below.
The clock struck 6 pm — the bewitching hour in the current era of Paris couvre-feu. I could hear distant church bells marking the hour with their own six chimes. I raised my camera, waiting for that last flurry of movement before the curfew, a government-mandated measure to contain COVID-19, went into effect.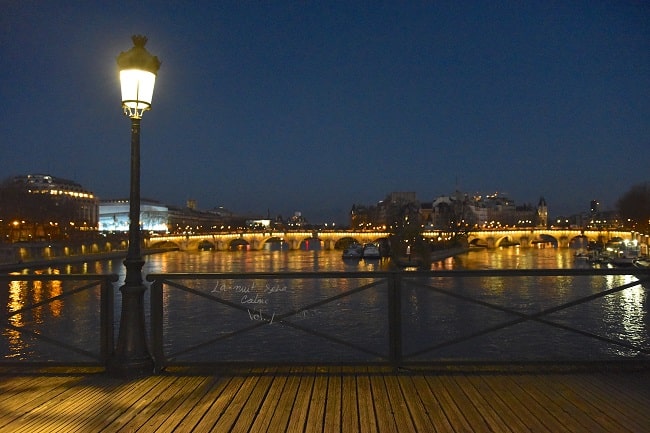 Perhaps naively, I was thinking that at 5:30 pm, people would be running for a bus or metro, rushing to the boulangeries to grab their dinner baguette, or savoring a last sip of wine by the river so that they could be home with the door latched by curfew time. And that by 6:01 pm, the streets would be relatively empty.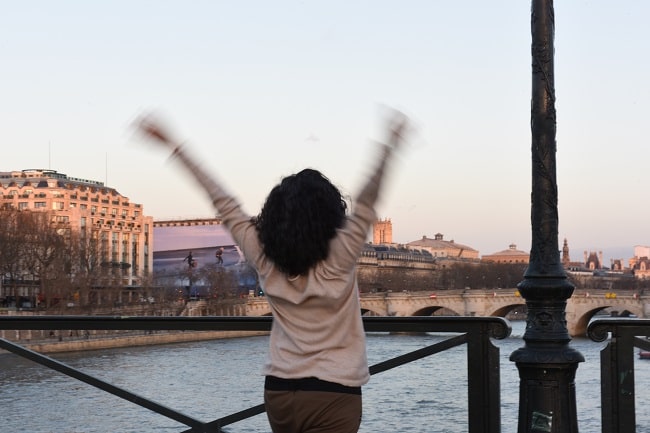 The church bells finished. The curfew had started, but no one was moving. The musicians played on. The crowds on the quais continued to laugh and drink. Couples embraced. The urgency of the moment seemed to be lost in the setting sun and the gentle breeze.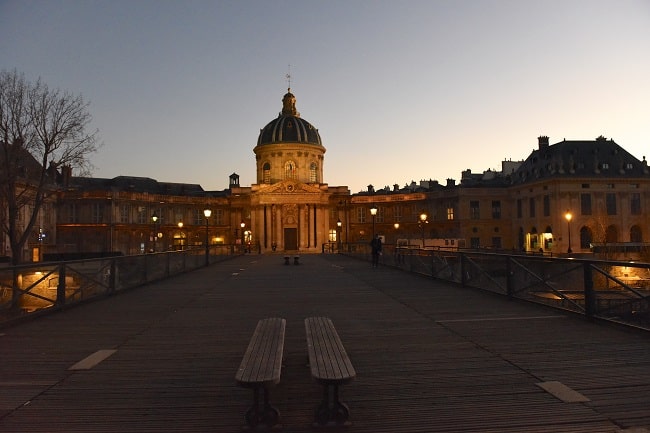 I had underestimated the rebellious nature of Parisians. I had heard about the secret cafés, defying the current closure rule and the wild parties that went on until 6 am when the curfew is lifted. Now I was witness to the "transition time" that was apparently in place, an unwritten grace period that gave people a little extra time to mosey home.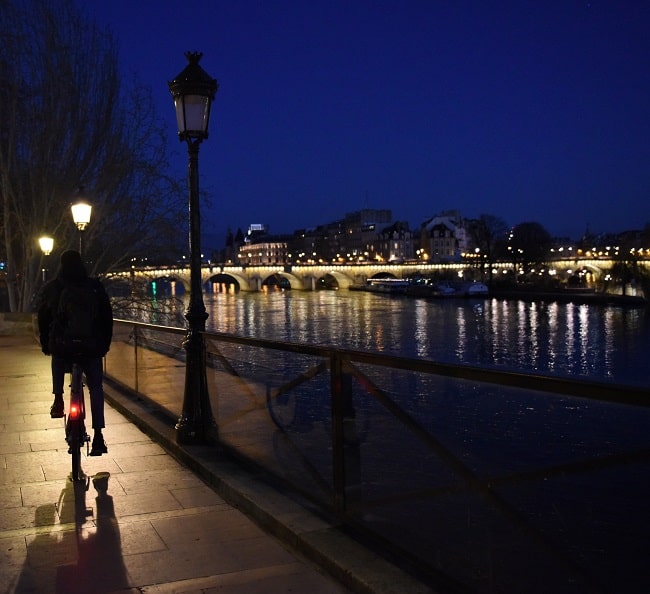 Things began to clear out around 7:30 pm or so, with some police presence appearing. This was the Paris that I wanted to capture. The empty streets, the silent monuments, the occasional dog walker, essential workers going to and from their jobs, and a few stragglers who would undoubtedly tell the police they had no idea there was a curfew.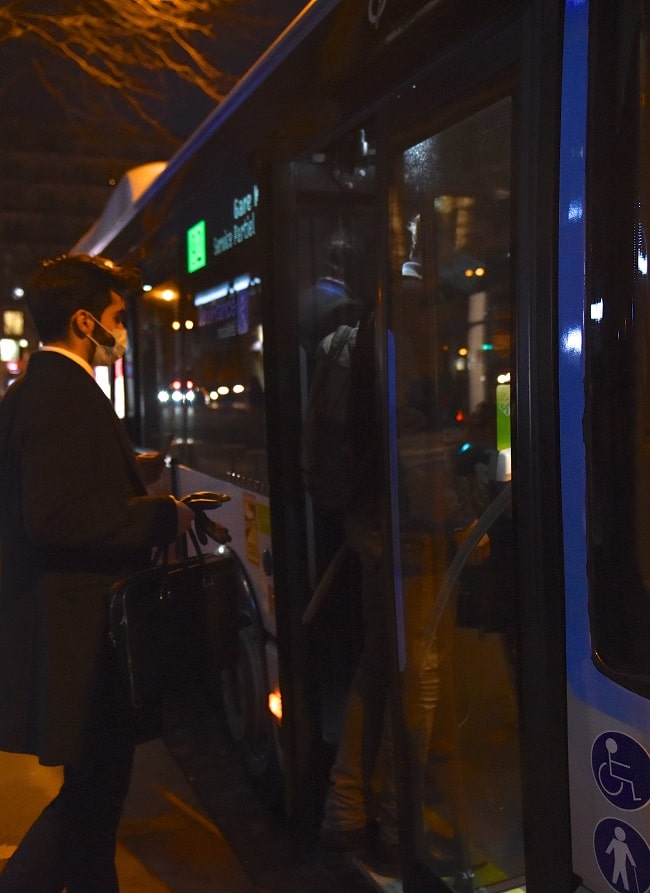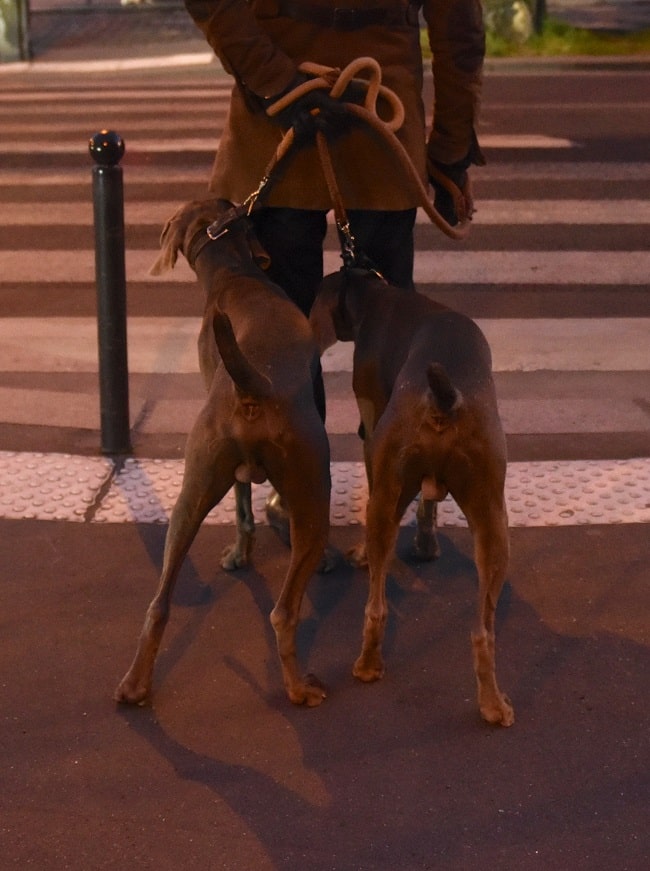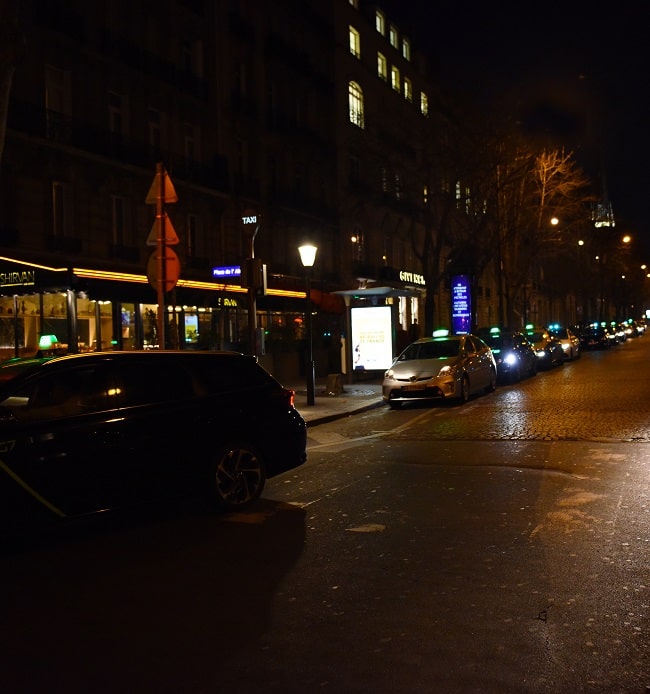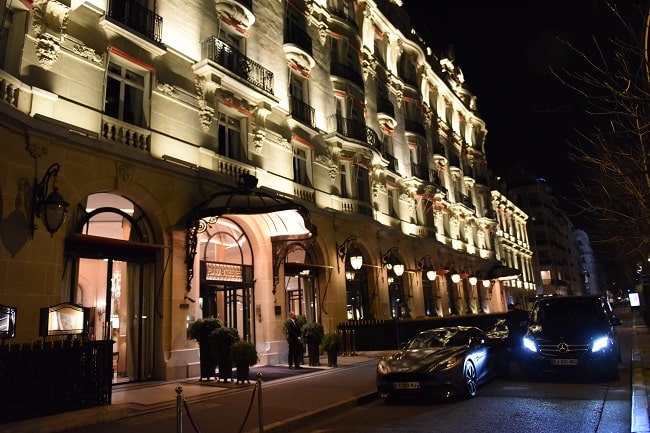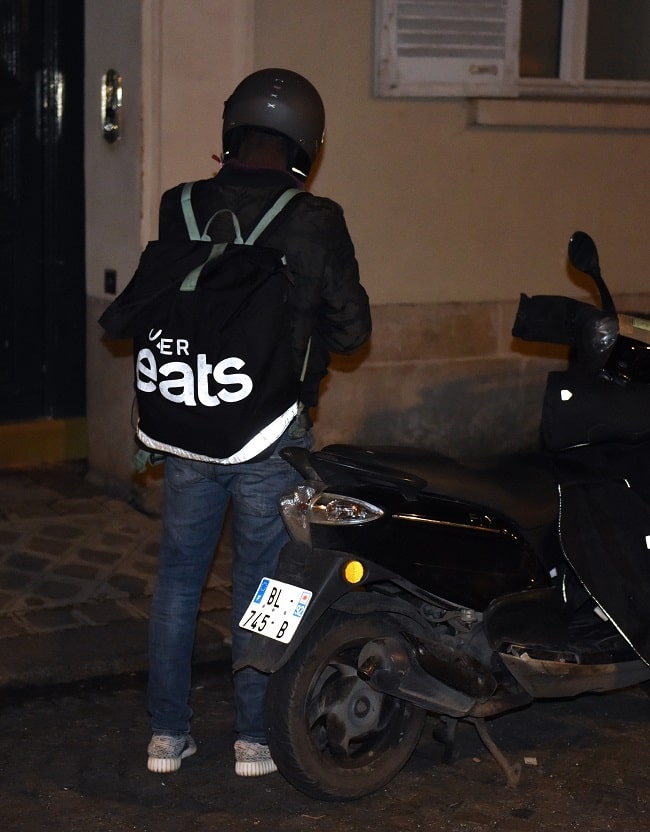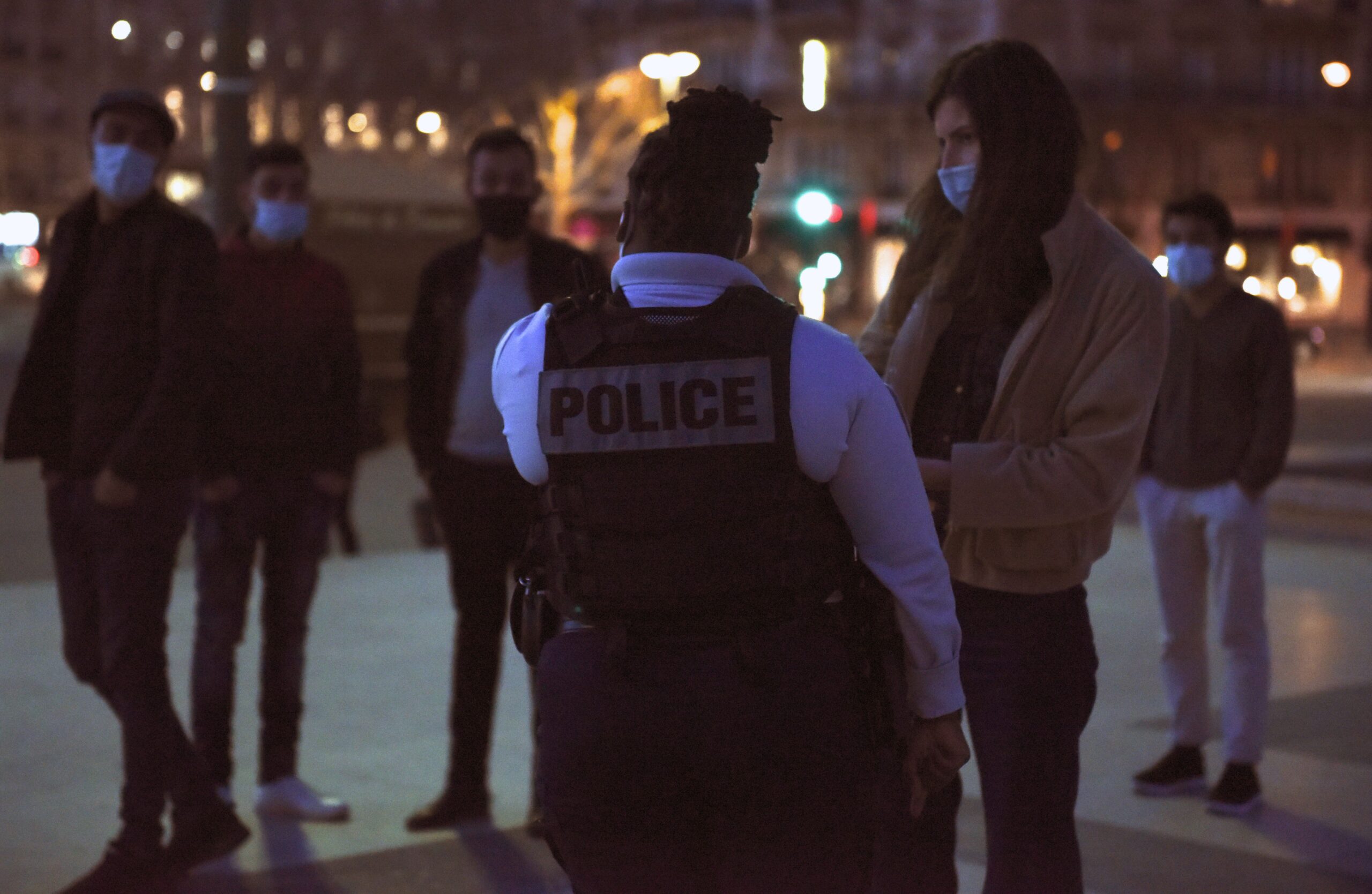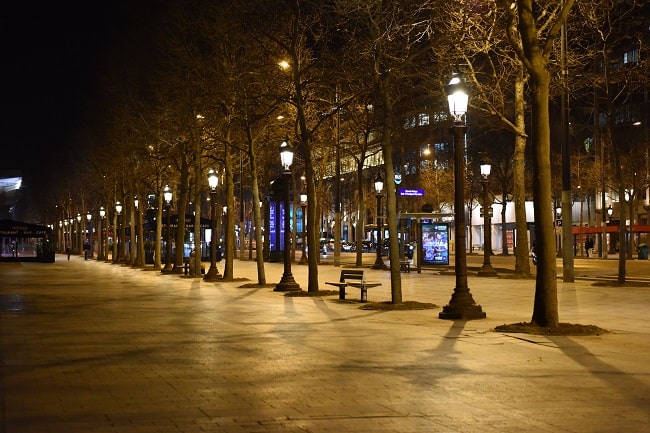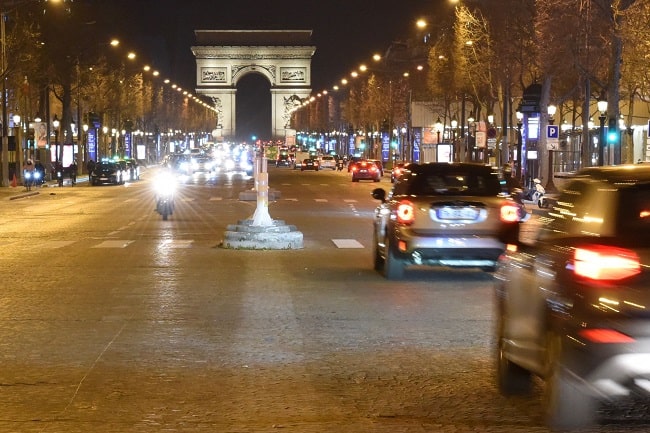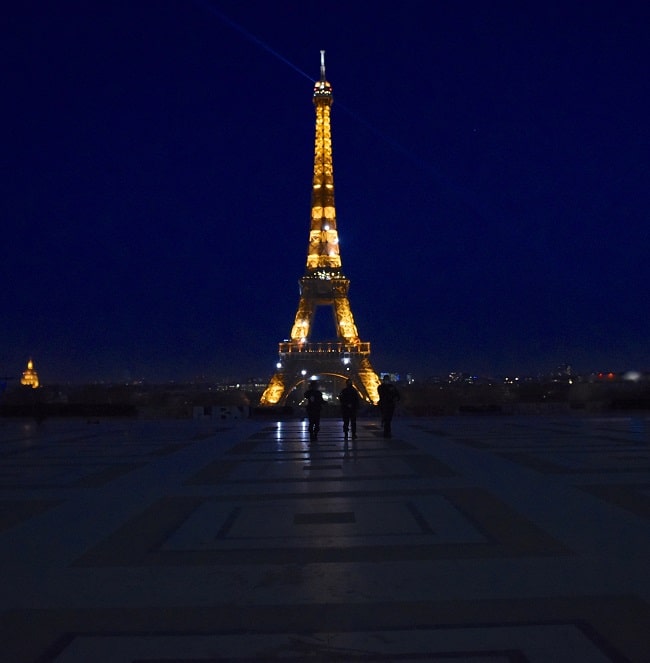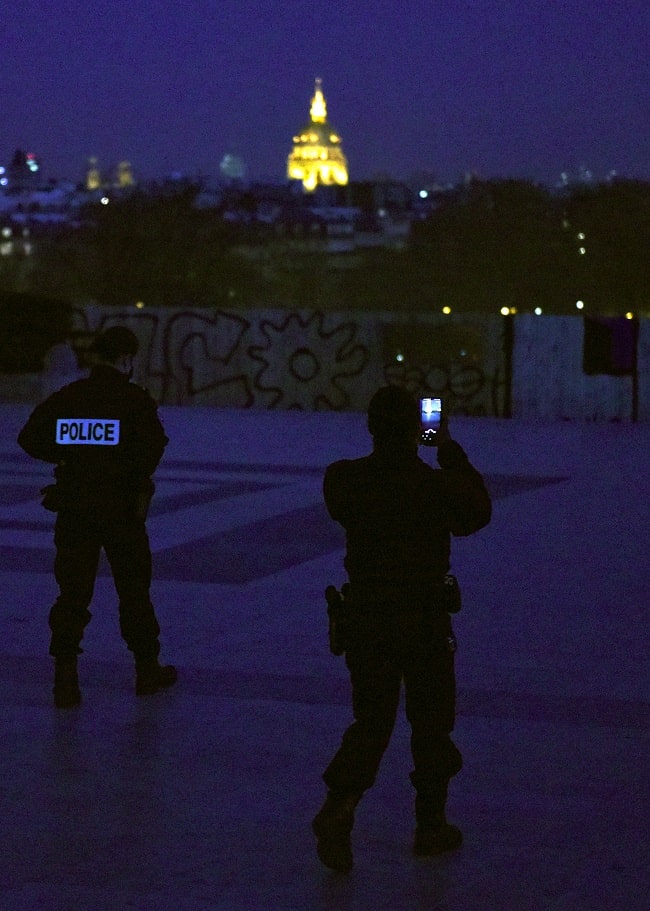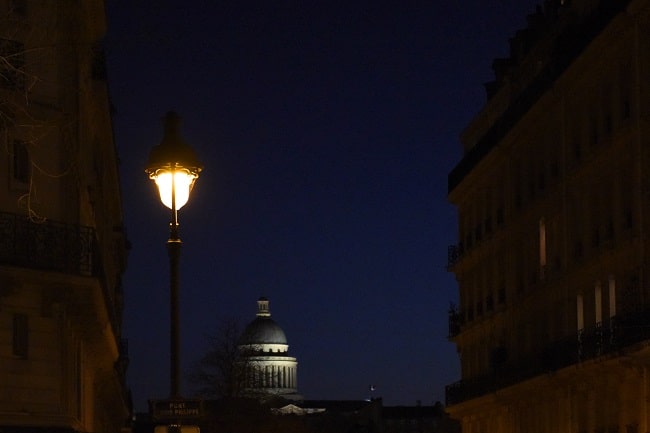 An official note so as not to condone the "grace period" — the curfew currently begins at 6 pm. You should be home by then unless you have an essential reason to be out (and you must have your attestation in hand).
Lead photo credit : Paris After Curfew © Meredith Mullins
More in Art, gallery, Paris, photography
---
---