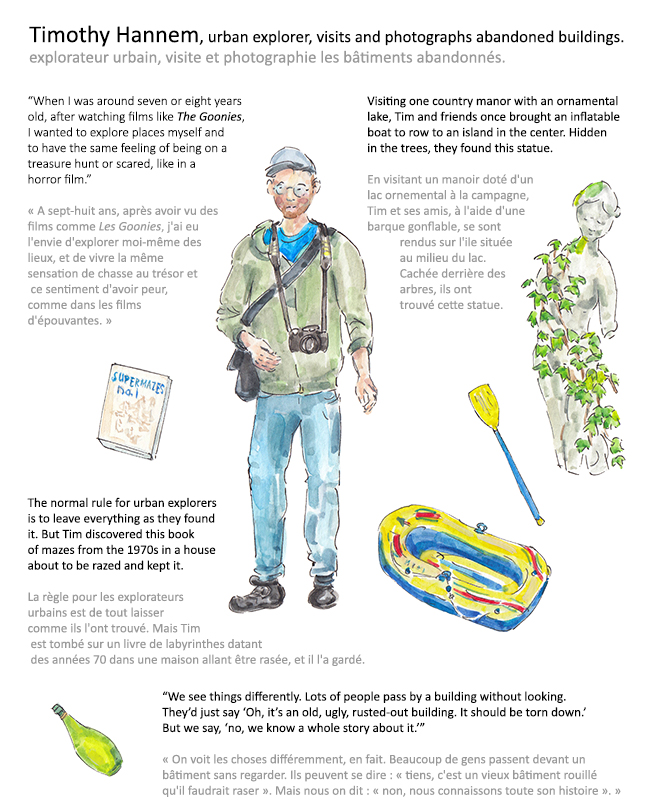 This is the fifth in an exclusive series of illustrated "Parisians in Profile" about Parisians from all walks of life, created by journalist Emma Jacobs. Here we feature Timothy Hannem, an urban explorer who seeks out and explores abandoned sites. His book, Urbex (2016), features fifty places around France and he continues to share photos and research about his latest finds on his website, Glauqueland. He told Bonjour Paris that there are still buildings to be explored in and around Paris, but they can be more difficult to access and can disappear more quickly. There's more to find on the city's periphery, he thinks, "a lot of things remain that are a little hidden by the trees but a lot of things are left to explore." Hannem lives just outside Paris in Montrouge.
Quotes have been lightly edited for length and clarity.
If you have suggestions of people you'd like to see featured in future installments, please leave them in the comments section below.
Tim's book can be found on Amazon here: