Letter from Paris: July 27, 2022 News Digest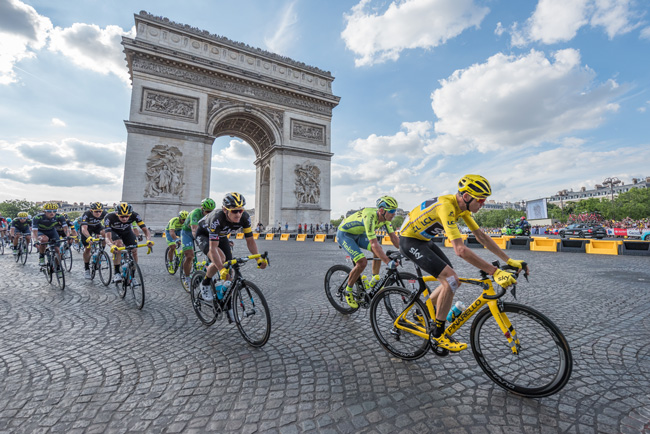 A former fish packer from Denmark won the Tour de France last Sunday. The 25-year-old Jonas Vingegaard finished 3 minutes and 34 seconds ahead of the defending champion: Slovenia's Tadej Pogacar. This win was especially fitting for a year in which the world famous cycling race started in Copenhagen for the first time. The final stage is always a major event in Paris, with the top riders speeding by landmarks like the Louvre before finishing on the Champs-Élysées.
"As Europe's heat wave melts roads, Tour de France races into an uncertain future." In a fascinating recent article, The Washington Post's Rick Noack questions "whether the world's most prestigious cycling race is pushing up against its own limits, whether increasingly intense European summers are making the competition dangerously extreme." The event's last weeks haven't just shown off the beautiful landscapes that are the pride of France, but also the alarming aspects of climate change: "taking cyclists through farmland parched by drought, past melting glaciers, in proximity to raging wildfires and in direct collision with a historic heat wave that saw temperatures approach 104 degrees Fahrenheit."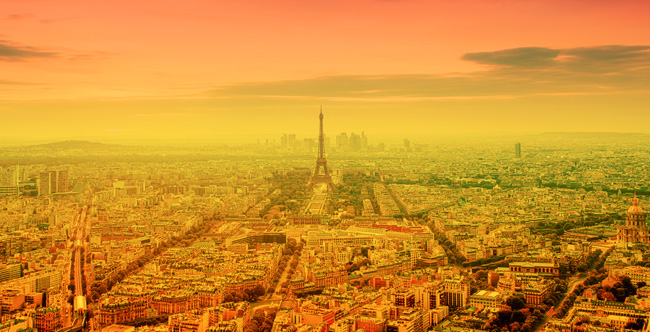 Looking for fun summertime activities in Paris? In addition to the popular Paris Plages event, there's a bevy of choices. Open-air film screenings , the jazz festival in the Parc Floral, a free hiphop festival at Les Halles… Be sure to check out our popular events calendar for inspiration: www.bonjourparis.com/events.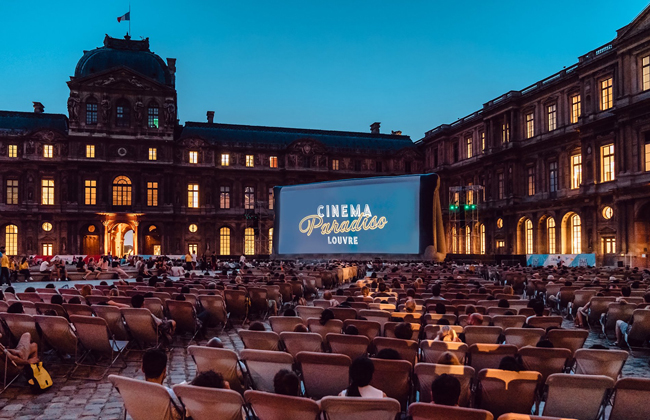 Here's a neat new initiative showing Paris neighborhoods through the artists that have depicted them. Two new digital tours are dedicated to the districts of Place de Clichy (17th-18th) and Place de l'Europe (8th). Proposed by residents of these neighborhoods as part of the Participatory Budget program, they reflect the 19th century's Parisian artistic effervescence, through works by Caillebotte, Monet, Degas, Manet and Pissarro. Browse the Place de Clichy scenes here. And the Quartier de l'Europe here.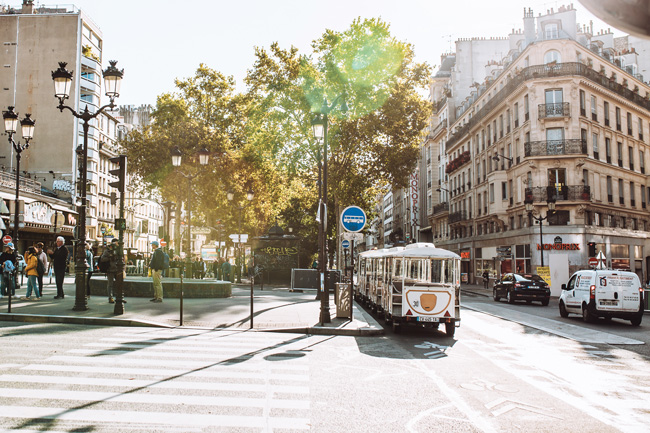 Have you heard about the trendy Rose Kitchen in the Marché des Enfants Rouges? This is a top spot for Thai food in Paris, attracting fashion designers, photographers, gallerists and Le Tout Paris for tasty Thai in low-key surroundings. The New York Times recently profiled Rose Chalalai Singh and her convivial hot spot in this article. To quote: "Singh's food has an appealingly unpretentious, home-cooked quality to it and, no wonder, as her Thai dishes are informed by her childhood spent helping her Chinese grandmother in the kitchen." 
We'll leave you with a charming essay, "In Paris, heroes carry espresso," by NPR's Scott Simon. Describing a meal at Rotisserie d'Argent beside the Seine, he paints a postcard scene that's a snapshot of everyday delight: "What transpires is a great show. People order, and servers in bowties wait for red lights to halt traffic, and bustle across the street with grace and purpose. They dash back a few minutes later, hoisting icy metal buckets with bottles of blushing rose wine, and sparkling platters of roasted chicken or fish, spilling not a jot of au jus." 
Lead photo credit : Tour de France @ Frederic Legrand at Shutterstock
More in Champs-Elysees, Events, Heat Wave, letter from paris, Tour de France
---
---