The Champs-Elysées is the most famous avenue in the world, but the film festival named after it has a challenging job competing for attention with festivals in Cannes and other European countries. The Champs-Elysées Film Festival, created by distinguished producer-distributor Sophie Dulac, has tried to be more edgy—after all, it's dedicated to independent American and French films. Running from June 18 to 25, this latest edition promises the edgiest line-up yet. Perhaps this year it's a good fit: the avenue associated with glitz has recently been the site of political turmoil and running battles with police.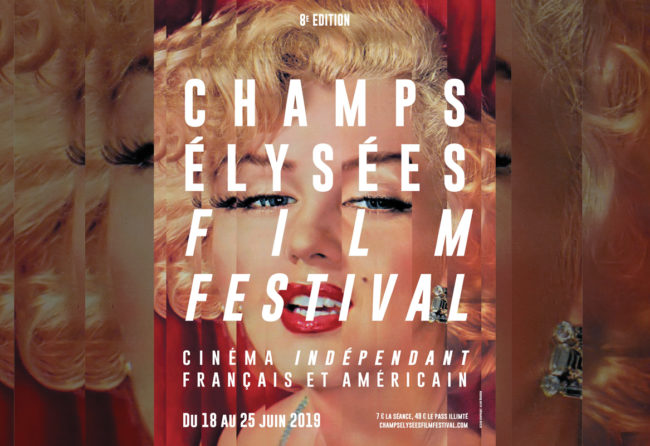 The festival has chosen three idiosyncratic actors to be its guests of honor: Kyle Maclachlan, one of David Lynch's favorites; Jeff Goldblum, who's starred in quirky roles for several decades and stars in the forthcoming The Mountain; and Christopher Walken, the star of the Michael Cimino classics The Deer Hunter and Heaven's Gate and many other films. Goldblum, Maclachlan, Walken and directors Debra Granik and David Lowery will present master classes.
Image credit © Guests of honour press release
The program will showcase feature films along with short films, sneak previews, and assorted special screenings. There will be an homage to S. Craig Zahler and retrospectives of the work of Walken and Granik (Down to the Bone, Winter's Bone). The sneak previews scheduled include Dragged Across Concrete by S. Craig Zahler, Her Smell by Alex Ross Perry, The Mountain by Rick Alverson, The Old Man and the Gun by David Lowery (and starring Robert Redford), and The Pretenders by James Franco.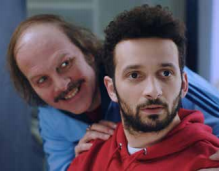 The opening film is Yves, directed by Benoit Forgeard, a surreal comedy about a composer who's confronted with a "smart refrigerator". There will be separate competitions for American and French features and short films. The American features include Chained For Life about a horror film shoot that takes an unexpected twist. It's directed by Aaron Schimberg and stars Jess Weixlet.
Fourteen directed by Dan Sallitt, about the long-running friendship of two very different women (played by Tallie Medel and Norma Kuhling). Lost Holiday, directed by award-winning brothers Thomas and Michael Matthews, a comedy about a romantic let-down turned into a dark screwball comedy. Starring Kate Lyn Sheil. Pahokee, a documentary about Florida teens transitioning from high school to the adult world, directed by Ivete Lucas and Patrick Bresnan, who have won prizes for their short documentaries. Saint Frances directed by Alex Thomas, a comedy-drama about a young woman whose new job as a governess puts her into conflict with both her charge and her two mothers. With Kelly O'Sullivan. The World is Full of Secrets directed by Graham Swon. A horror-drama about a night when a group of friends take turns telling secrets, with unforeseen results. Starring Ayla Guttman.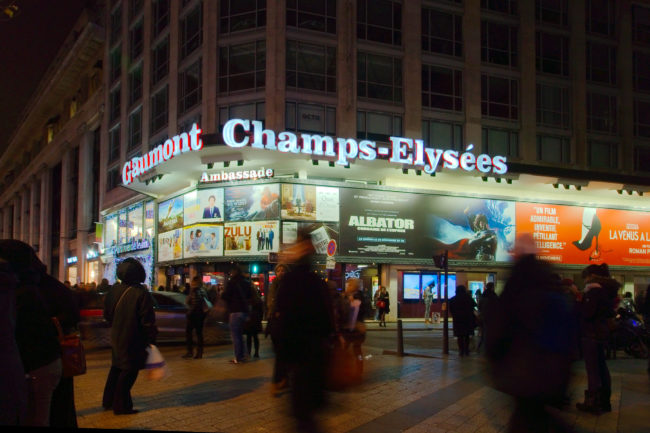 The French contingent for feature films includes (my title translations): Braquer Poitiers Chapitres 1 & 2 (literally Poitiers Hold-Up Chapters 1 and 2) directed by Claude Schmitz with Wilfrid Ameuille, a comedy about a break-in at a carwash gone good. Daniel fait face (Daniel Copes) directed by Marine Atlan. A psychological drama about the relationship between two young children who become friends under unexpected circumstances. With Théo Polgar and Madeleine Follacci. Frère d'arme (Brothers in Arms) by Sylvain Labrosse, about two Eastern European immigrants settled in France, who share a dark secret. With Vincent Rottiers and Kévin Azaïs. L'Angle Mort (Blind Spot), directed by Patrick-Mario Bernard and Pierre Trividic, a comic fantasy about invisibility, starring Jean-Christophe Folly.
Siblings directed by Audrey Gordon an award-wining documentary filmmaker and reporter for Libération. A documentary about a young girl in foster care who's able to meet several of her siblings for the first time in a summer camp. Vif-Argent (Quicksilver) directed by Stéphane Batut; a fantasy about the encounter, and possible love story, between a ghost and a living woman. With Thimotée Robart and Judith Chemla.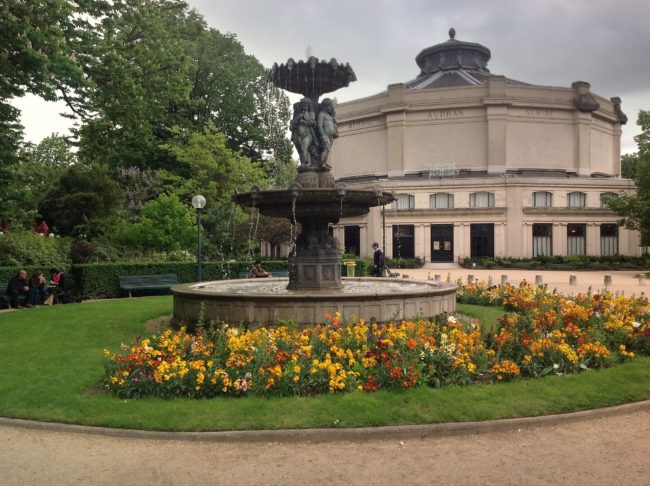 The closing ceremony will include an awards ceremony for the winners of the competitions followed by the screening of the "closing film" Can You Ever Forgive Me? (Faussaires de Manhattan in Frency) by Marielle Heller.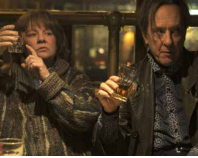 The biopic about the literary forger Lee Israel has won a Spirit Award and was nominated for both Best Actress and Best Supporting Actor Oscars. Winding things up will be a gala cocktail party at the Marigny Theater.
For details about the program, schedule, and prices, visit the official website here.