Summer in Paris: Our Contributors Share Tips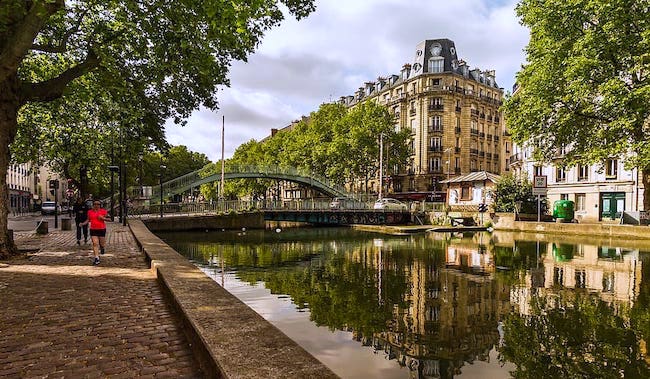 Summer is here! From Paris Plages to sunny sidewalk terrasses, Paris is particularly magical in the summer months, the late sunsets drawing locals to the riverbank and canal quays to revel in the ambiance. We asked our expert contributors: What do you love doing in Paris in the summer season? Here are some recommendations. Swimming in an Art Deco Pool "My hands-down favorite thing to do in Paris in the summer is to go swimming at the Edouard Pailleron pool in the 19th district. The 33-meter-long lap pool is an Art Deco jewel (it's registered as a historic monument) and there are also smaller pools for kids of all ages. A separate massage pool and outdoor sunbathing area round out this relaxing space. The best part is that the pool is mere steps away from the Buttes Chaumont park, so plan for a picnic after your swim!" — 
Allison Zinder
is a professional chef, market tour guide, and writer.
View this post on Instagram
A post shared by Frédo (@fredo_trd)
on Jun 22, 2020 at 4:56am PDT A Garden Picnic "During the summers in Paris, one of my favorite things to do is to have a picnic with friends in Luxembourg Gardens. There's nothing quite like spending a lazy Saturday sitting and laughing with friends while sipping on rosé and nibbling charcuterie as Parisians stylishly amble past. And in the evenings, sitting on a bridge over the Seine and taking in the city lights is a lovely endcap to a perfect summer day." —
Anne McCarthy
is a contributing writer to BBC News, Teen Vogue, The Telegraph, Dance Magazine, and more. 
SUBSCRIBE
ALREADY SUBSCRIBED?
SUBSCRIBE NOW TO SUPPORT BONJOUR PARIS

Support us for just $60 a year

Sign in

Fill in your credentials below.
Summer is here! From Paris Plages to sunny sidewalk terrasses, Paris is particularly magical in the summer months, the late sunsets drawing locals to the riverbank and canal quays to revel in the ambiance. We asked our expert contributors: What do you love doing in Paris in the summer season? Here are some recommendations.
Swimming in an Art Deco Pool
"My hands-down favorite thing to do in Paris in the summer is to go swimming at the Edouard Pailleron pool in the 19th district. The 33-meter-long lap pool is an Art Deco jewel (it's registered as a historic monument) and there are also smaller pools for kids of all ages. A separate massage pool and outdoor sunbathing area round out this relaxing space. The best part is that the pool is mere steps away from the Buttes Chaumont park, so plan for a picnic after your swim!"
— Allison Zinder is a professional chef, market tour guide, and writer.
A Garden Picnic
"During the summers in Paris, one of my favorite things to do is to have a picnic with friends in Luxembourg Gardens. There's nothing quite like spending a lazy Saturday sitting and laughing with friends while sipping on rosé and nibbling charcuterie as Parisians stylishly amble past. And in the evenings, sitting on a bridge over the Seine and taking in the city lights is a lovely endcap to a perfect summer day."
—Anne McCarthy is a contributing writer to BBC News, Teen Vogue, The Telegraph, Dance Magazine, and more. 
Wandering the City
"Balader," "flâner," "baguenauder" . . . all these words in French translate to "stroll" or "wander" in English, my favorite way to spend the summer in Paris. I usually aim for the bridges—the regal Pont Alexandre III (completed in 1900), the massive Pont Neuf (completed in 1615), the rickety Pont des Arts (completed in 1985), and the elegant Pont Marie (completed in 1635)—where I leisurely savor the views and the inimitable fragrances of Parisian air. Intoxicating!"
— Beth S. Gersh-Nešić, Ph.D. is an art historian and the director of the New York Arts Exchange, an arts education service that offers tours and lectures in the New York tristate area. 
Hanging out on the Canal
"Away from the commercial flow of the Seine, for me summertime Paris is focused on the canals. With the bustle of the boulevards behind, the water's edge stroll along the Bassin de la Villette is an easy way to spend an afternoon. The Paris Plages are once again open this summer between the imposing La Rotonde Stalingrad and the rue de Crimée, and the promise of beer from the Paname Brewing Company or a slice of lemon tart from the funky Pavillon des Canaux tops off my day."
— Hazel Smith is a freelance writer and amateur historian.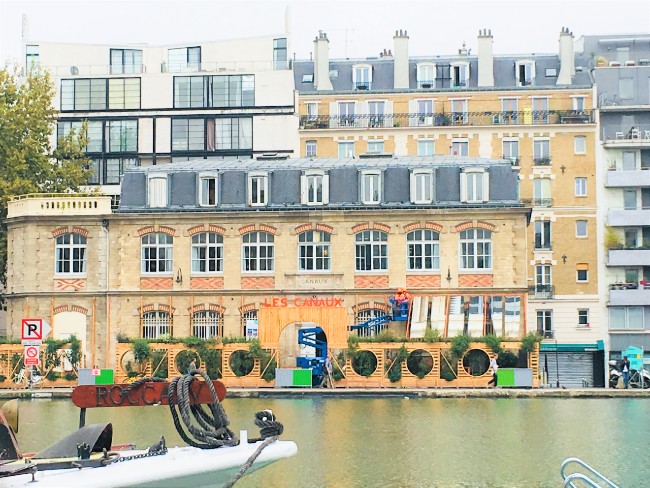 The Delights of the Marais District
"I love the Place des Vosges in the summertime. Located in the Marais district, it's the oldest planned square in Paris and is just a delight. The center of the square is a large park with grassy areas, a fountain, benches and lovely trees. Pick a shady spot and watch kids chasing each other around. The perimeter of the square is a covered walkway with beautiful arches. You can stroll around and look in the shops, or stop for a bite to eat. Consider Ma Bourgogne or La Place Royale for a casual meal and l'Ambroisie for fine dining."
— Keith Van Sickle is the author of the bestselling books "One Sip at a Time" and "Are We French Yet?
View this post on Instagram
An Island Escape
"Did you know there are 90 islands scattered throughout Île-de-France? Away from the city pollution, I have discovered mini Edens, surrounded by water, to picnic, wander, relax, eat in lovely restaurants – and sometimes swim!
Minutes from Paris, L'Île Saint-Germain hosted part of the Universal Expo (1867). Two parts to explore here: one side, the downstream point, is chic Issy-les-Moulineaux: bijou villas and gardens of celebs, artists, architects. Check out Jean Nouvel's Vaisseau building, Philippe Starck's extraordinary Maison La Moult (1987) – Dubosc & Landowski's workshop etc. On the other, the park, divides into two: the northeast, where you can get up close and personal to Figures, the monumental Jean Dubuffet Tower, and the central part, with the Poney Club and a garden showcasing biodiversity.
Access: By car, exit the periph' at Boulogne or Quai d'Issy, follow the quays to the park entrance. Closest stops by public transport: Issy – Val de Seine or Les Moulineaux via the T2, or Issy – Val de Seine station of the RER C. The park's open all summer from 7am-9pm and at 8pm from September 1st.
Bon Appetit awaits at the River Cafe and/or Restaurant L'Île."
— Margaret Kemp is a regular contributor to Bonjour Paris.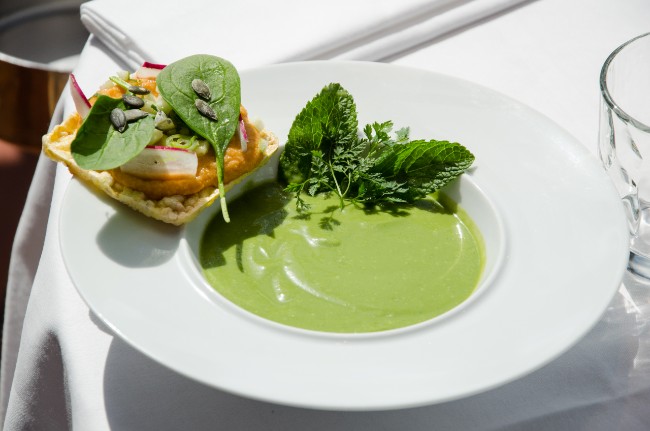 A Day Out in Vincennes
"With 2020 being an unprecedented and anxious time all over the world, especially regarding travel, if you are lucky enough to have made it to Paris or are due to arrive soon, the summer weather cries out for being outdoors. Even though most of the major parks and gardens are open in Paris, the Bois de Vincennes has much to be recommended for a day out.
An easy journey on the RER A train or metro line 1 to the end of the line at the Chateau de Vincennes Metro station, the Bois de Vincennes park is just a few minutes walk away.
The Parc Floral is famous for its botanical gardens and the Bois de Vincennes boasts a zoo, lakes, and the famed Vincennes Hippodrome de Paris, the horse racing track. Of course the beautiful Chateau de Vincennes is well worth a visit, before grabbing a sandwich in town and enjoying a picnic anywhere in the woodland and themed gardens that sprawl over 2,500 acres next to the Chateau.
As always, it is advisable to check opening times before you go as hours may differ throughout the week. If time is short, please say hello to the Luxembourg Gardens instead for me!"
— Marilyn Brouwer is a regular contributor to Bonjour Paris.
View this post on Instagram
Bastille Day
"Nothing launches summer for me like 14 Juillet/Fête Nationale/Bastille Day. The flyover and the Eiffel fireworks tug at my patriotic heart and reaffirm my love of living in Paris. This will be the first time that I will stay in France all summer rather than hopping over to the U.S. A new adventure is unfolding–orchestrated by covid-19 precaution. I am looking forward to lazy days of Paris café sitting, flaneuring in the cool of the sunrise, endless rides on the Batobus, and reading by the Seine. And I will finally get to experience the calm of an August in Paris … a secret "other world."
— Meredith Mullins is a Paris-based travel writer, fine art photographer, and photography instructor.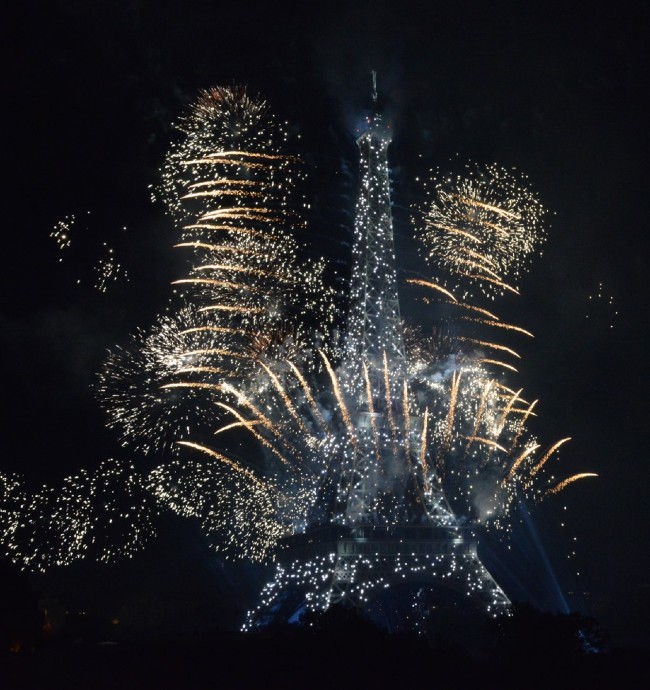 Jardin du Luxembourg
"My favorite summer activity in Paris, if and when I am permitted to return to Paris (writing this on my Chicago couch midst deep pangs of loss because of the current prohibition) is to walk slowly through the northernmost entrance to the Luxembourg Gardens – the one on rue de Medicis; to feel a breeze against my cheek, and the sun warming my neck and spend an hour or two in one of Paris's loveliest parks where I can walk among the sculptures, gaze at the tiny homes of the resident bees sheltered there, find children riding ponies or playing in their enclosed area, or tennis players; watch a puppet show in an old fashioned little puppet cottage, or just stroll slowly along and imagine myself to be in the countryside.
I would first gaze at the iron fence to see if there is a current art exhibit on display, then walk through the gate (just across from the Rostand restaurant where I once regularly met my friend, the writer Thirza Vallois when we were both in Paris, and the Red Wheelbarrow English language bookstore on rue de Medicis – at its new location since about two years ago); then I would wander down the dirt paths, between the grass and trees and benches, past the joggers racing along the perimeter circle, turn right and continue past the small bandshell and down a few stairs to the fountain where children float their tiny boats, and where I can see the government buildings that were once a palace, and look to my right in a dark leafy grotto to see the fountain where Simone de Beauvoir and Jean Paul Sartres first rendez-vous'ed when she was young and he – not so much; from there either retrace my steps up the white stairs to sit at a small table in front of one of the restaurants to have a cold white wine or maybe a coffee, and watch walkers and lovers and birds meander and flit among the trees around me.
Or wend my way around to the other side of the water, past the children pushing their tiny crafts, to one of the numerous metal chairs sitting on the walkways and plazas waiting for me to rest and read. Maybe a second chair for my feet. You can spend an entire day there, or an hour."
— Michele Kurlander is a long-time contributor to Bonjour Paris.
The Palais Royal
"On warm, summer days in Paris, I love going to the gardens of the Palais Royal. First, I get a coffee from Cafe Kitsune, and then I sit either on one of the benches under the shade of the trees, or I pull up a chair in front of the fountain, and feel the refreshing spray of water across my face."
–Richard Nahem is a writer, tour guide, and founder of the Eye Prefer Paris blog.
A Museum in Montmartre
"When I am around in Paris in the summer months and the sun is shining, I like to take shelter in the shade of the small garden at Musée de la Vie Romantique, while tasting one of the lovely pastries from the Rose Bakery Café housed in the courtyard of the museum."
—Sarah Bartesaghi Truong is the founder of VeniVidiParis and a frequent contributor to Bonjour Paris.
View this post on Instagram
The Spirit of Sauntering along the River Banks
"My favorite pastime in Paris in the summer months is a stroll along the banks of the Seine. Walking by the river is a little slice of heaven and a delicious treat to journey through Paris history.
All along the stroll, I never cease to admire most of the iconic landmarks and the emblematic architecture (Notre-Dame Cathedral, the Eiffel Tower, the Grand Palais, Île Saint Louis, the Hôtel des Invalides to name a few), as well as the mythic bridges (Pont Neuf, Alexander III, Pont des Arts…), most of which are UNESCO World Heritage sites.
At any time of the day, this luxurious walk in the shade of the leafy trees hanging over the river offers a unique perspective on the architectural treasures, and provides inspiration in photography to capture the essence of Paris at its very heart.
I particularly love shooting when the sun is rising or setting down over the horizon. The lights of the sunset or the sunrise imbue Paris with this particular atmosphere of poetry, peace and freedom that everyone can embrace when they take a lazy saunter along the Rivers Banks."
— Sarah Fauvel hails from Rouen, Normandy and has developed communication and writing expertise in different fields over the course of her career.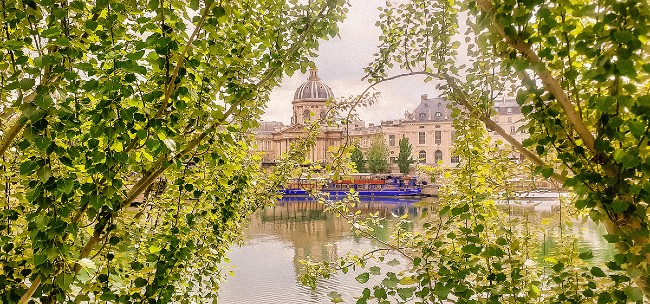 Cool Cocktails
"What's my favorite summertime activity in Paris? Cooling off with an old-school refresher, that's what. During the long hot days of summer in the City of Light, there's nothing quite like a mixed drink.
I've got a few zippy concoctions with vintage zest. Flaunting classic French flavors, all three will dial you back to the 1930s or before. Wait—did I just spot the spirit of Vincent van Gogh?
Suze
In 1885 Fernand Muraux discovered a recipe in Switzerland and introduced Suze (named for a Swiss river). This gentian-based apéritif is an old-fashioned favorite normally served on ice with equal parts water or orange juice. Its peculiar "earthy" flavor also plays well with grapefruit or cranberry. In other words, it's DIY-friendly.
Picon Bière
Hankering for a real taste of the past? Try a Picon Bière. Created by Gaétan Picon in 1837, this bittersweet blend of oranges and blue gentian flowers is served with a beer, into which you pour the Picon. Aromatic and richly colored, the resulting orange-toffee-flavored brew combines with hops to pack a power punch. So pace yourself.
Kir
Serve this classic refresher made of crème de cassis (blackcurrant liqueur) in white wine. Originally called blanc-cassis, it was renamed for Canon Félix Kir, Mayor of Dijon, who popularized it when all the good red Burgundy was confiscated during the German Occupation.
Writer Ernest Hemingway made his own version with vermouth, called "Chambéry Cassis." Another berry nice do-it-yourself opportunity!
Not in Paris? Don't fret. Nowadays, these dandies can be found worldwide. Check any adult beverage store with an international selection. Or, if you're dreaming of a future trip to Paris, why not create your list now? They make great souvenirs, available in most French grocery stores for under €10.
Tip: Once you've picked your weapon of relaxation and the ingredients have been rounded up, crank up the ice machine and Claude Debussy's bewitching L'après-midi d'un faune. Sip. Inhale. Listen to Debussy. Exhale. Inhale. Exhale. And chill thoroughly.
Sante! Be safe."
— Theadora Brack is a Paris-based writer who has a regular column, called "My Life in Paris," in France Today magazine.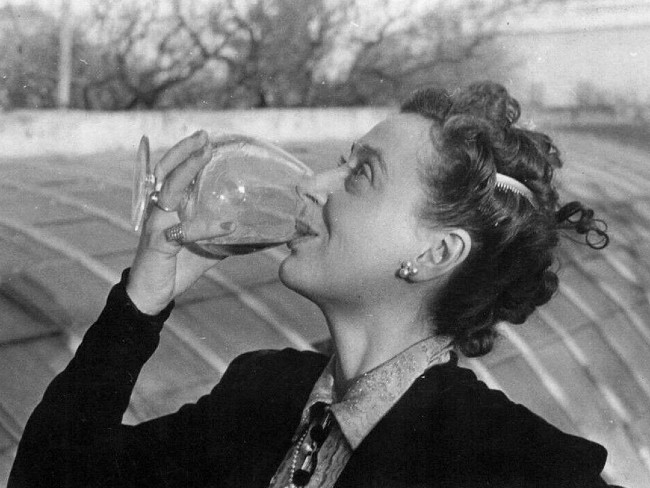 Discovering New Neighborhoods
"During each trip, one my favorite ways to find new parts of Paris and "flâner" is by opening up the "L'Officiel des Spectacles" (now an application) and finding a walking tour in a neighborhood that I don't know at all and discover it with a local person. They are all in French though the guides speak very clearly and annunciate well. Typically they are in non-touristy parts of Paris and most of the guides are historians or pseudo-historians. On one walk I discovered the "Musée de la Vie Romantique" with a wondering little café. Another recent favorite area is Belleville and I've taken several walks there with Stephane Meusnier who lives there and knows every corner like "le bout des doigts," though we prefer "the back of our hands." On each walk, I find new "vignettes" of street photography. You never know what you'll find as you exit the Metro."
— William O'Such is the street art photographer behind the popular series of "Paris Vignettes" photo essays published by Bonjour Paris. Follow his adventures here.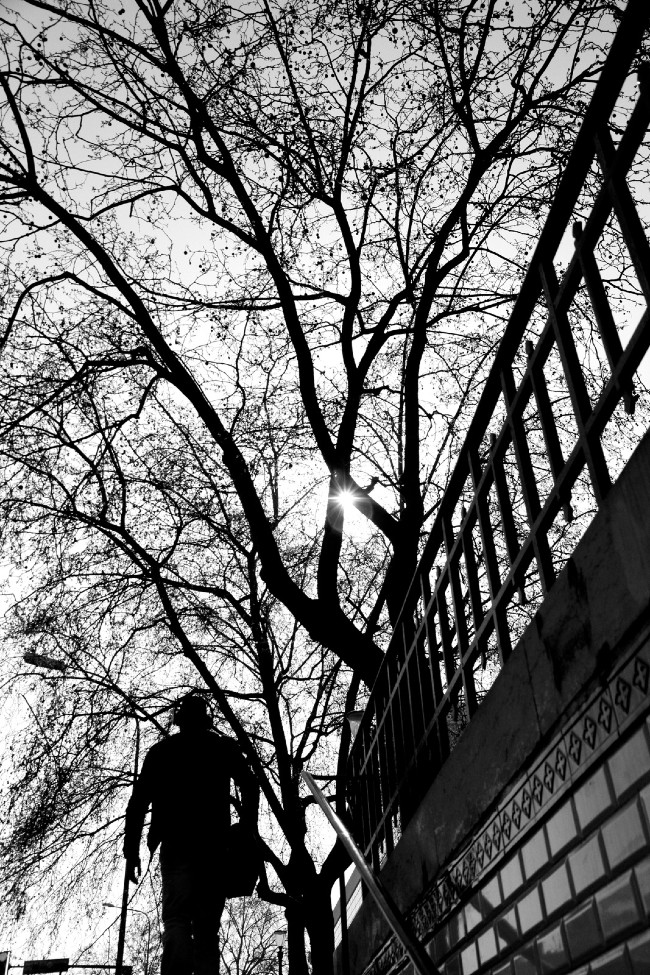 Love Paris as much as we do? Get some more Paris inspiration by following our Instagram page. 
Lead photo credit : Photo: Pxfuel
More in free things to do in Paris, Paris summer, summer in Paris
---
---
Comments