Quatorze Juillet 2020: Celebrating the Spirit of Paris
The patriotism of Quatorze Juillet (aka la Fête Nationale and Bastille Day) emerged in different form this year. In these times of pandemic, many of the traditional events were altered (or even cancelled like the bals des pompiers).
The overall message, however, was Vive la France, with tribute paid to those who continue to fight for the health of the country and the ideals of Liberté, Egalité, and Fraternité.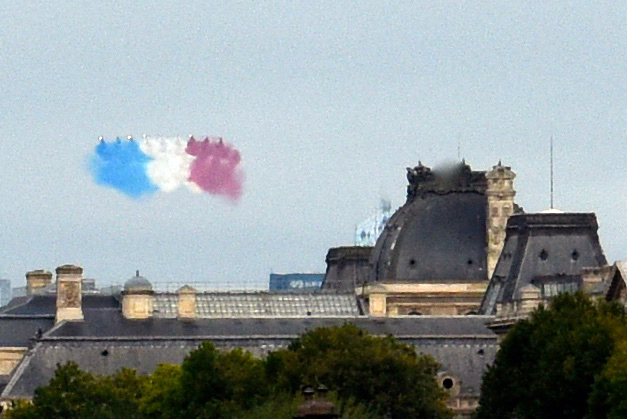 The day began, as usual, with the thundering of aircraft down the corridor of the Seine. This year, the jet streaming of the blue, white, and red began as an almost perfect French flag and then took flight as organic trails seemed to link the earth with "yonder." 
The parade, which is normally heavy with military might down the Champs Elysées, took place at Place de la Concorde in front of a select, socially distanced audience and paid tribute to Charles de Gaulle as well as the frontline health workers, sanitary workers, and mask makers (while a manifestation of frustrated health care workers took place near Place de la Bastille).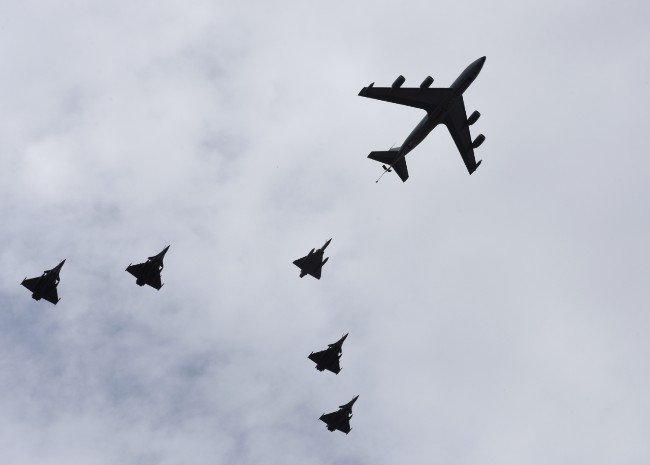 The traditional concert before the fireworks from the Orchestre National de France and the Choeur de Radio France was a program of "greatest hits" from all genres of the music world.
From Edith Piaf's "L'hymne à L'amour" to Verdi's Va Pensiero to a medley from West Side Story to classic arias from "La Wally," "La Traviata," and Les Pêcheurs de Perles" to a selection from Mozart, Beethoven, Ravel, Gounod, Tchaikovsky, and Bizet—the socially distanced orchestra, choir, and international soloists touched the souls of the virtual audience. And, with a grand finale of the Marseillaise leading into the fireworks, one can't help but feel patriotic.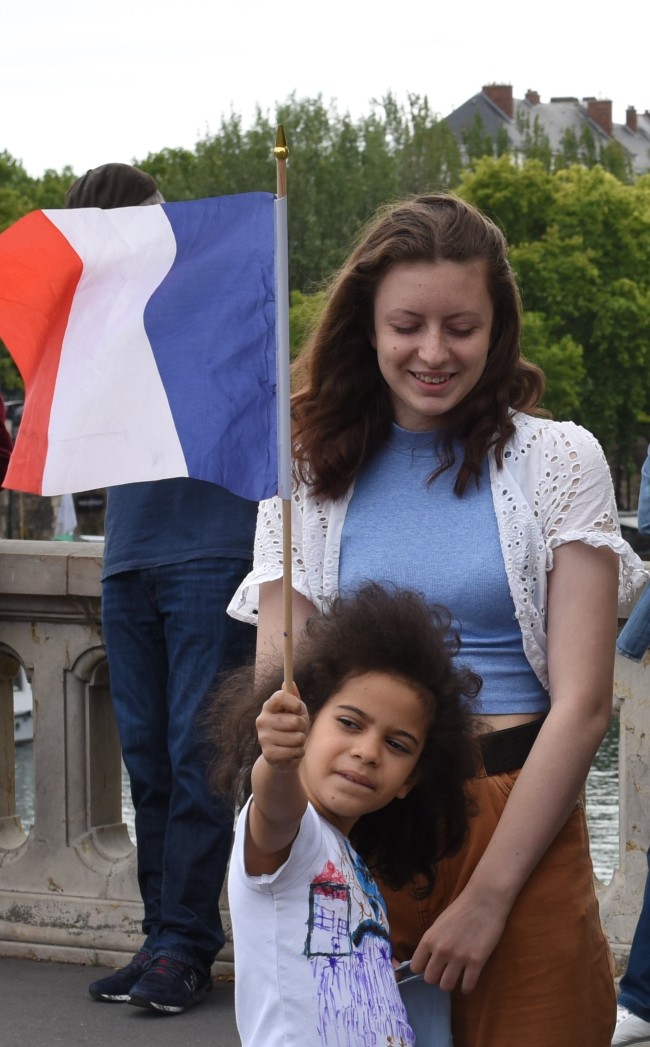 Although the streets and public spaces around the Tour Eiffel and Trocadero were eerily empty (by police mandate), the fireworks  knew no boundaries. The iron lacework of the tower served as a unique backdrop for the explosions of light and color, the shooting stars, and the impressionistic brushstrokes.
The pyrotechnic artistry inspired the imagination and created, among other things, multi-limbed green aliens, fashion week divas, and diamond studded poodles.
And for 35 shimmering minutes, we all forgot the troubles of the world.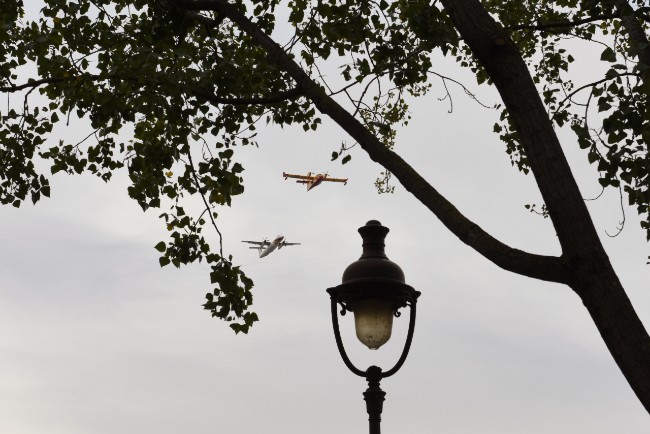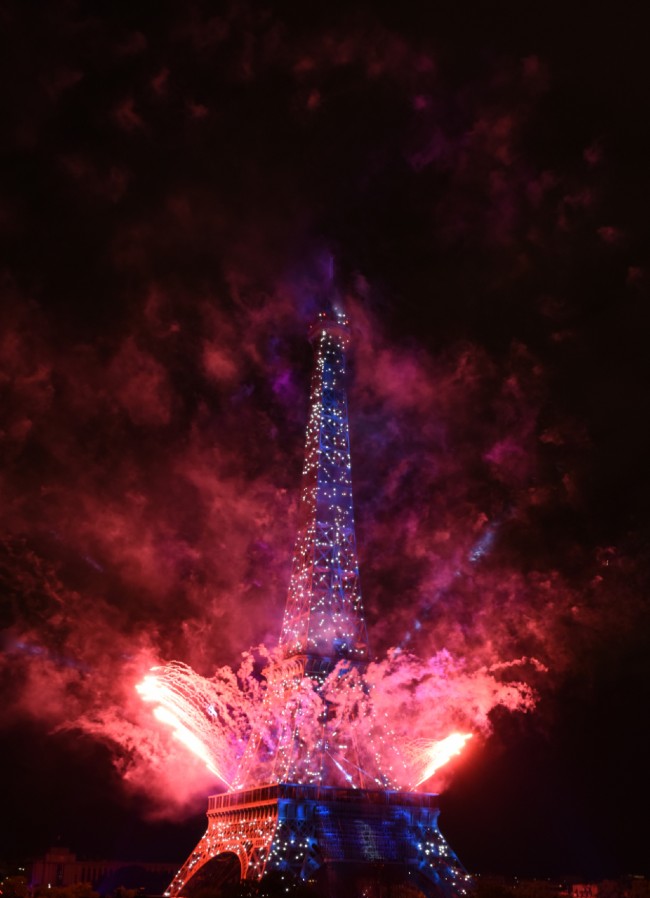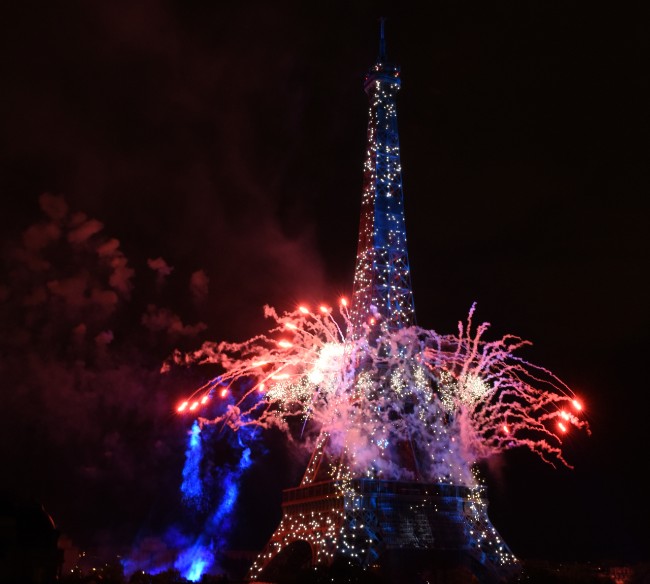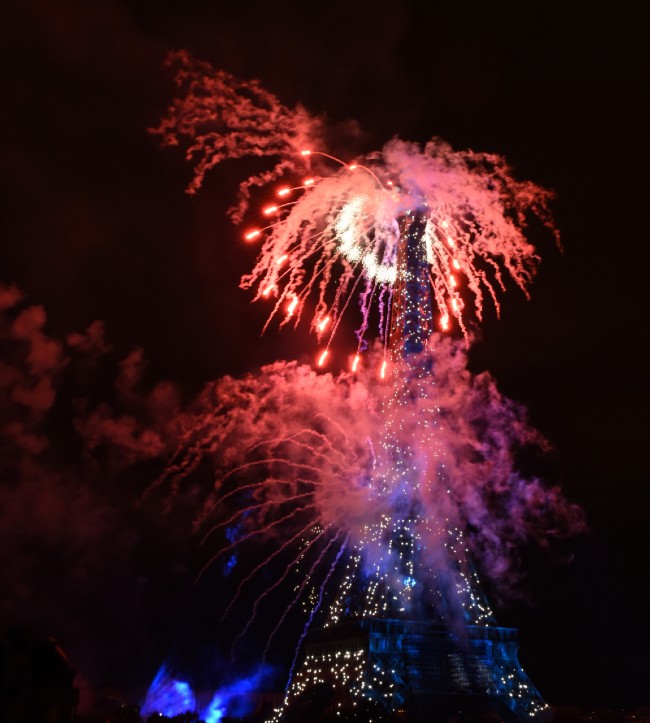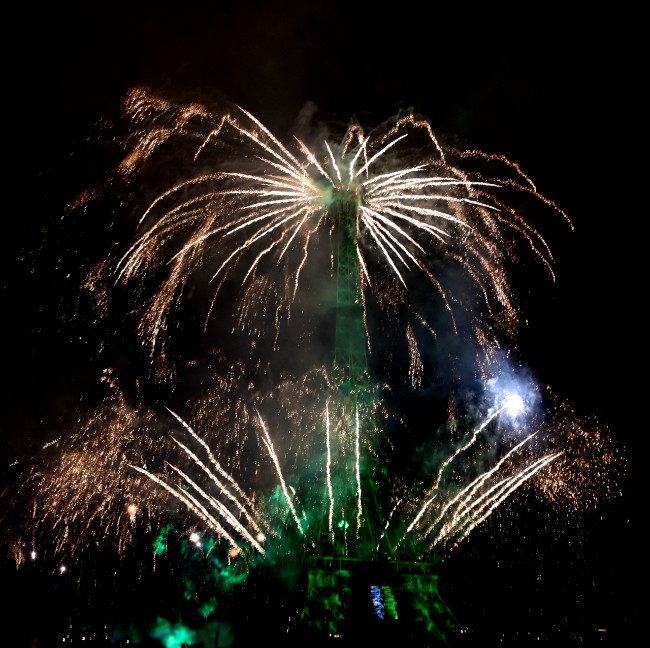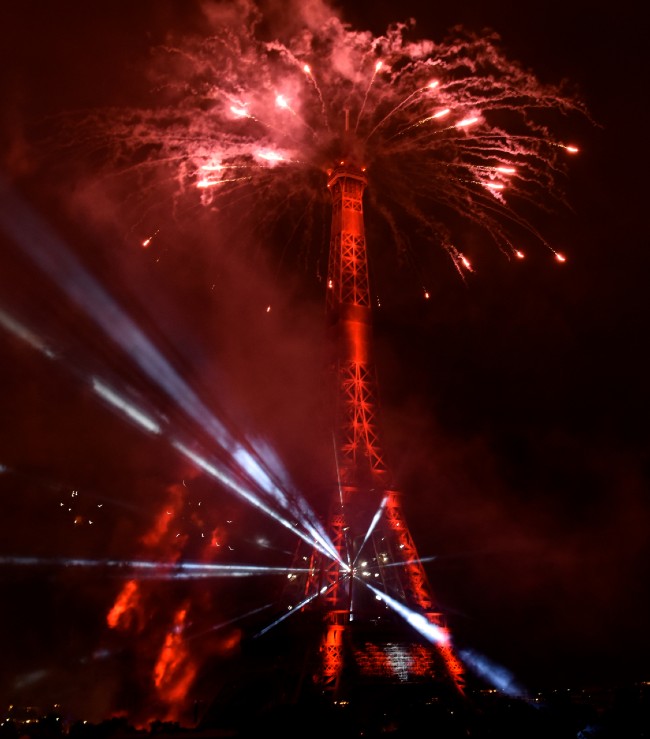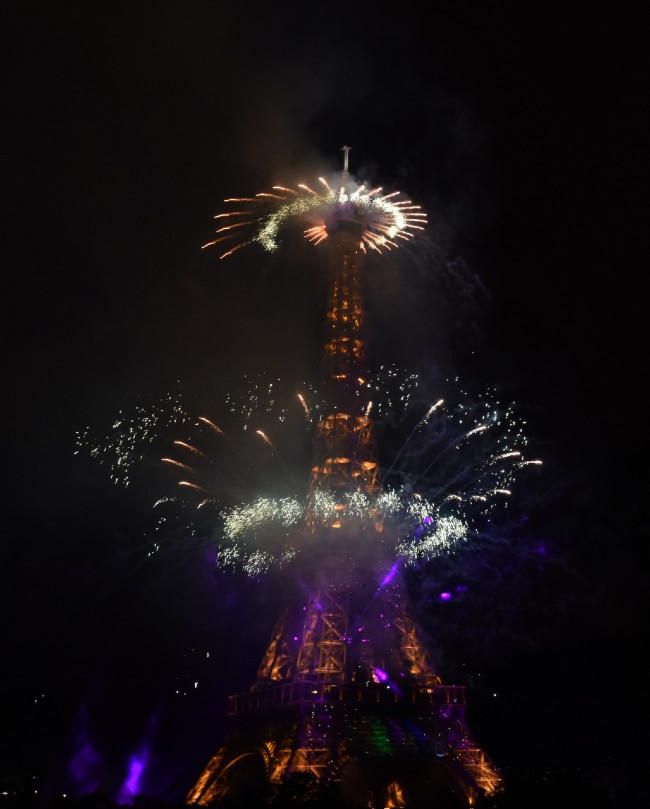 Photo credit : Le 14 Juillet in Paris. © Meredith Mullins
Leave a reply
Your email address will not be published. Required fields are marked *
Comments