Paris Favorites: Meet Contributor Lisa Czarina Michaud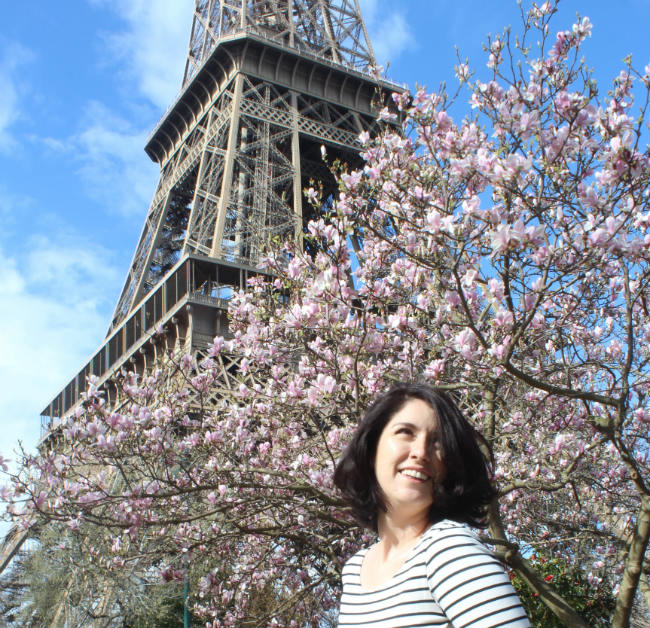 Have you seen the new France Today magazine? Now available on the newsstand, our sister publication has unveiled a new look! For the June-July 2016 issue, France Today showcases insider recommendations from some of the Paris-based journalists and bloggers who write for Bonjour Paris. These interviews will be published in full right here on Bonjour Paris, so that you can learn more about these fabulous writers. Enjoy! (Corey Frye's interview can be found here, Leah Walker's here, and Kasia Dietz's here.)
Lisa Czarina Michaud is the creator of Is Paris Always a Good Idea?, a blog which documents an honest portrayal of her experiences in the City of Light. She has been published in Marie Claire UK, Huffington Post Travel, xoJane, and has been featured on HGTV's Househunter's International. She recently completed writing her first collection of essays titled "Is Paris Always a Good Idea?" and currently lives in the 12th arrondissement with her husband and son. 
Favorite restaurant or wine bar in Paris? Ici-même wine bar/art gallery in the 12th arrondissement which boasts an extensive collection of natural wines and limited production Champagnes from small producers.
Favorite dish or gourmet food item in Paris? One of my favourite dishes is Gratin de blette, which is a simple country dish made of swiss chard baked with crème fraiche, an egg and a little parmesan on top. It sounds heavy but the swiss chard offsets the cream making it a lovely summer dish.
The perfect day in Paris? Getting to the outdoor market at just the right hour when all the produce is on sale…and on a really perfect day, it's not raining.
Favorite walk? La Coulée Verte, which is the continuation of the illustrious Promenade Plantée (the walkway on the former elevated railroad in the 12th). It is like a mini forest with tunnels and lush greenery that cuts through the city leading up to the Bois de Vincennes.
Boutique for unique, unusual finds? Aux comptoirs du chineur in the Marais personifies unusual finds. You never know what you are going to find in this packed vintage and antique shop. My purchase history ranges from patent leather pumps from the 60s, an actress headshot from the 50s, a mink beret from the 30s, and if you get talking with the owner, he may invite you to one of the clubs where he happens to be spinning retro tunes.
The best way to spend a Sunday in Paris? With food and family.
Lead photo credit : Lisa Czarina Michaud
Leave a reply
Your email address will not be published. Required fields are marked *
Comments