Paris Favorites: Meet Contributor Kasia Dietz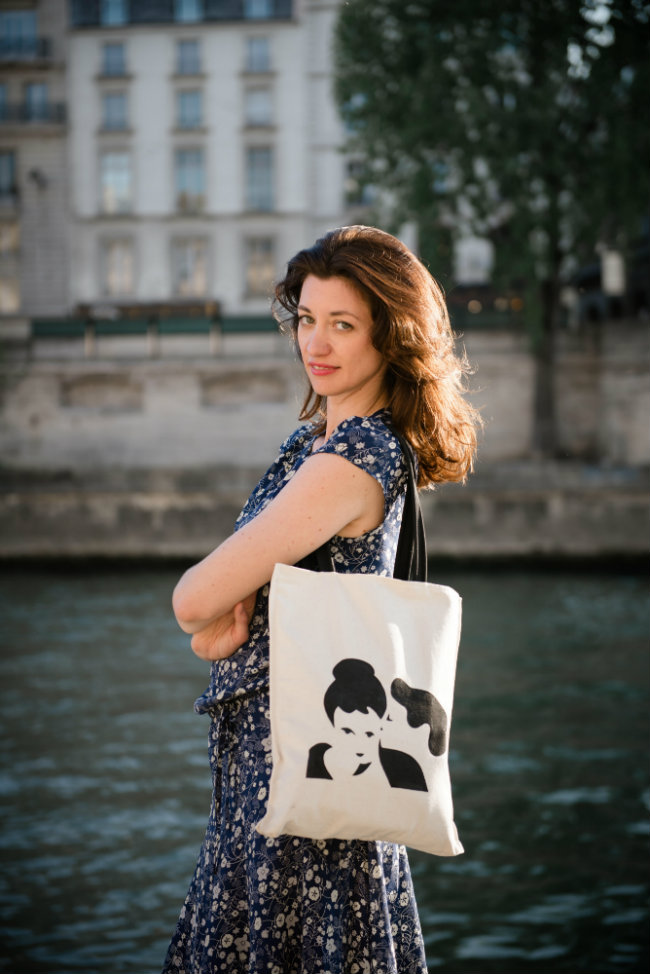 Have you seen the new France Today magazine? Now available on the newsstand, our sister publication has unveiled a new look! For the June-July 2016 issue, France Today showcases insider recommendations from some of the Paris-based journalists and bloggers who write for Bonjour Paris. These interviews will be published in full right here on Bonjour Paris, so that you can learn more about these fabulous writers. Enjoy! (Corey Frye's interview can be found here; Leah Walker's here; and Lisa Czarina Michaud's here.)
Kasia Dietz is a handbag designer and freelance writer from New York, with a passion for art, fashion and travel, who followed her heart to Paris. She resides in the North Marais and has been featured in various publications including Vogue, Stylist, Travel+Leisure and Luxos. Her handbags are available online and sold at fashionable boutiques around the world. You can read about her life and travels on her blog: loveinthecityoflights.com
Favorite restaurant or wine bar in Paris? Le Barav in the North Marais is the perfect spot for wine tasting paired with a cheese plate. As for fine dining, nearby Chameleon is one of my local haunts.
Favorite dish or gourmet food item in Paris? I'm slightly obsessed with praline, and the best can certainly be found all over Paris, in both chocolate and cake form. My most coveted praline bar comes from the master chocolatier Patrick Roger.
The perfect day in Paris? A morning carousing my charming Marais neighborhood, discovering the latest cafes and boutiques, and stopping for lunch on a sunny terrace. An afternoon of art with Picasso, or the latest exhibition at the Pompidou, most recently it was a date with Paul Klee. Come evening, a picnic at my sacred spot on Île Saint-Louis, in direct view of the sun setting behind Notre Dame Cathedral. My definition of joie de vivre!
Favorite walk? I love getting lost in Saint-Germain with its tangle of streets and hidden treasures in the form of courtyards and art galleries. I feel much like a tourist and became enamored with the city all over again.
Boutique for unique, unusual finds? Aoshida Black and White boutiques on rue Saint-Dominique in the 7th are filled with hard to find independent designers and bigger international brands. Carefully curated women's wear and accessories that always leave me inspired.
The best way to spend a Sunday in Paris? Biking along the Seine starting at Pont Marie towards Paris's most elegant bridge Pont Alexandre III. So much regal architecture to admire along the way! And the street is closed to traffic on Sundays.
Photo credit : writer and handbag designer Kasia Dietz. Photo: Chloe Lodge
Leave a reply
Your email address will not be published. Required fields are marked *