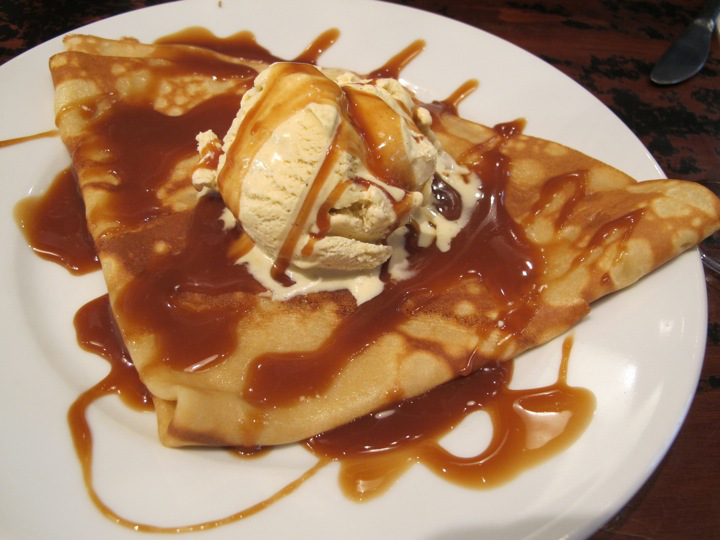 The Marais is famous for its unique charm, with traces of history evident around every corner. Walking the cobbled streets can transport you to another era, into the aristocratic grandeur of the 17th century when Le Marais was considered the place to be seen. In recent years the Marais has expanded northwards, and includes the 3rd and 4th arrondissements. It has once again become the haute quartier, home to some of the trendiest coffee shops (and best brews) in Paris. As for restaurants, convenience often trumps quality and good dining options are scarce. Fortunate enough to call this neighborhood home, I've discovered a few eateries to boast about.
Le Petit Marché
This cozy gem is discreetly positioned steps away from the regal Place des Vosges. With its antique ambiance and modern Asian-fusion cuisine, it has quickly become a favorite. Their terrace tempts during warm summer months, and makes for an ideal lunch spot. As for the fare, I often opt for their sesame-encrusted tuna, and have always been impressed with the plat du jour. The plates are both savory and plentiful. Their wine list is short but well stocked. The icing on the cake is the cake itself, namely the moelleux au chocolat.
9, Rue de Béarn 75003. Tel: 01 42 72 06 67. Open daily. Lunch menu from 12,5 euros.

Amidst the ever changing boutiques and bars of rue Vieille-du-Temple sits the classic French bistro Robert et Louise, untouched by time. Opened in 1962, not long after Robert first encountered Louise aboard the Paris-Nice train, the atmosphere remains the same. Long communal wooden tables line the tiled floors, with the smell of grilled meat emanating from the open flames of a fireplace. Each hearty dish (averaging €20) is accompanied by salad and vegetables or herb sautéed potatoes. During the week a two course €12 lunch menu is available, with select vegetarian options. Traditional desserts include chocolate cake, tarte tatin and crème brûlée.
64 rue Veille du Temple, 75003. Tel: 0 1 42 78 55 89. Open every day for lunch and dinner except Monday and Tuesday when it's only open for dinner. Lunch menu from 12 euros; dinner average 30-40 euros.
When it comes to the Breton delicacy of crêpes, Parisian streets are filled with them, both sweet and savory, the latter called galettes. One crêperie stands out among the others. Breizh Café is the spot for buckwheat galettes, filled with organic ingredients from both land and sea. Opened by a Franco-Japanese couple, there's evidence of the Japanese culture in the menu, yuzu and ginger listed among the ingredients. In addition to the plentiful offerings including bowls of cider, seasonal specials are listed on the chalkboard, my favorite being the crêpe with crème de marron (chestnut cream).
111 Rue Vieille du Temple, 75003. Tel: 01 42 72 13 77. Closed Mondays and Tuesdays.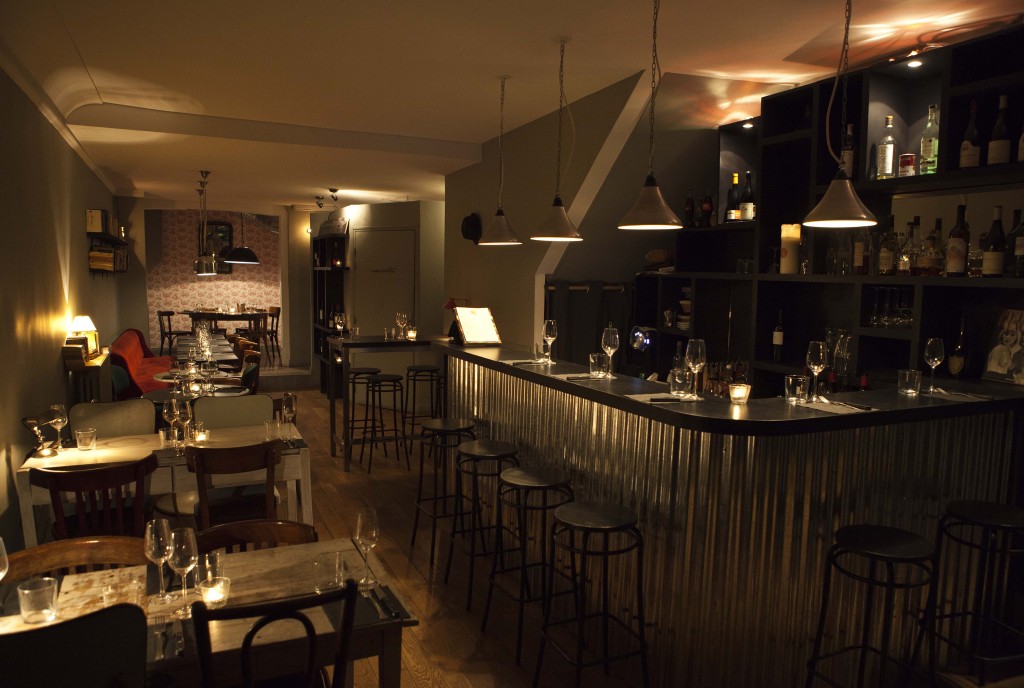 Whenever I crave a succulent cut of filet mignon or steak tartare, I head straight to L'Aller Retour. This North Marais restaurant, decorated much like a cozy Parisian apartment, opened in 2011 by ex-banker Olivier. He created it to keep meat and wine lovers coming back for seconds. And they do. Most of their meat comes from Switzerland, with prime cuts from France, the U.S. and Argentina. Each hearty plate is accompanied by three lighter side dishes, and with 70 red wines to choose from, there's plenty to whet your palate.
5 Rue Charles-François Dupuis, 75003, Tel: 01 42 78 01 21. Closed Sundays. Main courses from 14 euros (Tartare de Bœuf, burgers)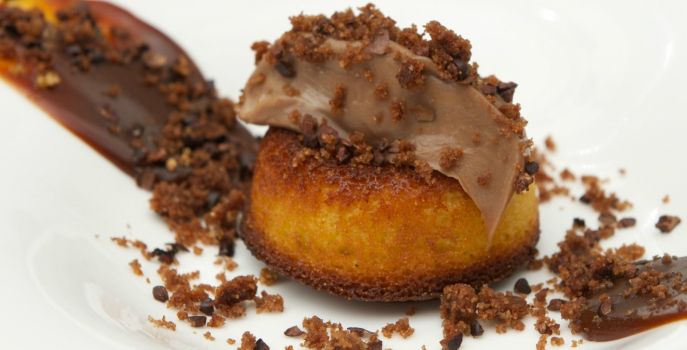 Just north of the Marais in the 10th arrondissement, a newcomer has entered the Parisian gastronomic scene. With young chef Hervé Escobar at the helm, formerly of Le Bristol, Chameleon is certain to please even the most refined taste buds with its creative fare. The dinner menu changes weekly, while lunch remains a daily surprise. With one of the tastiest 3-course dinner menus at only €39, and a wide selection of French and International wines, Chameleon is certainly making a name for itself.
70 rue René Boulanger, 75010. Tel: 01 42 08 99 41. Weekday lunch menu from 18 euros. Closed Sundays.