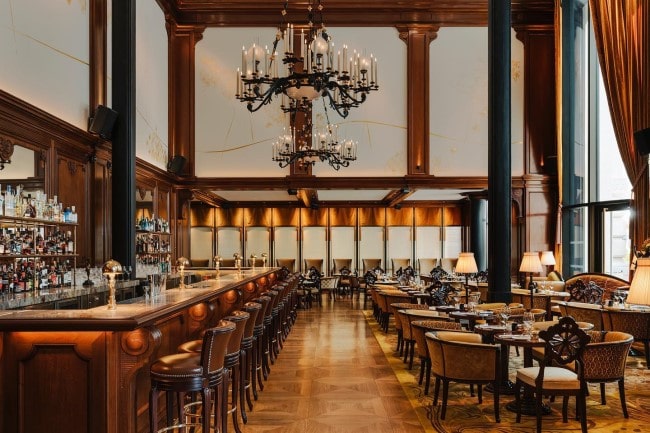 From the plush palaces to the neighborhood boutique hotels, there's no shortage of accommodations options in every arrondissement of Paris. You've heard about new dazzlers like the Bvlgari Hotel Paris and Cheval Blanc, the long-anticipated LVMH-owned property at the Samaritaine department store. But have you heard of these five new favorites?
The first thing we love about this new luxury address is its location. Situated on the Rue du Louvre in the heart of the first arrondissement, the Hôtel Madame Rêve offers 82 rooms and suites with views over central Paris, including landmarks like Saint-Eustache Church. Only a short walk from both the Louvre and the newly opened Bourse de Commerce- Pinault Collection, you can't get more central than this. This contemporary five-star hotel is housed inside a landmark itself: the 19th-century Louvre post office building which has been transformed after a years-long renovation. The restaurant on the third floor offers dazzling panoramas, as does the sprawling rooftop bar and garden— one of the best we've seen in Paris.
48 Rue du Louvre, 1st
Tel: 01 80 40 77 70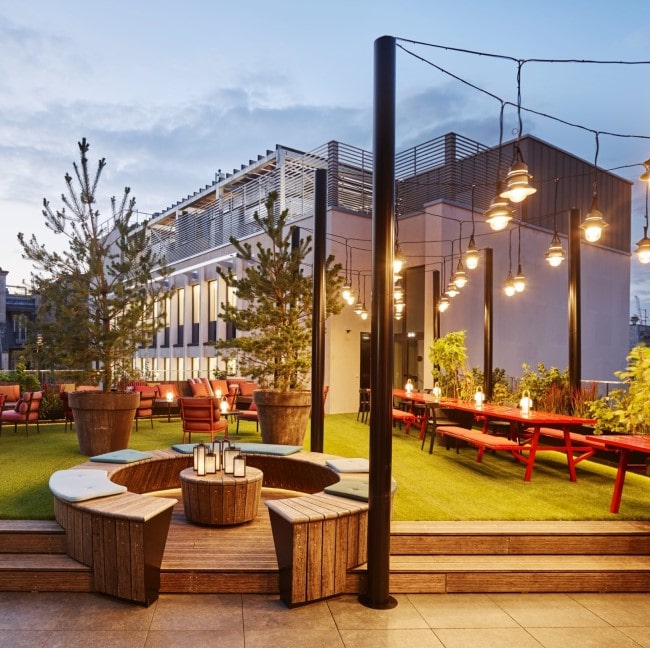 The Dutch hotel brand that's all about affordable design and fun technology has a collection of four hotels in Paris, including a low-cost bolthole at the Charles de Gaulle airport, which is a great spot for layovers or early morning flights. The latest edition is just off the most beautiful avenue in the world and has rates from around 160 euros/night, despite the expensive address. The citizenM Paris Champs-Élysées opened on September 1 Expect self-service check-in, 24/7 food and drinks, a cool rooftop bar, and insanely comfortable beds, widescreen TVs, and blackout blinds in-room.
128 Rue la Boétie, 8th
Tel: 01 87 44 88 82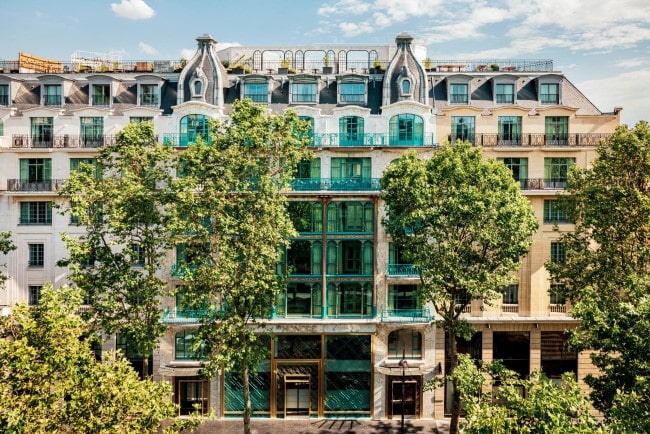 An architectural jewel, the former Samaritaine de Luxe which housed shopping galleries dedicated to an affluent foreign clientele, is now home to the 5-star hotel Kimpton, just steps away from the Opéra and Place Vendôme. Inspired by 1930s Art Deco, architect Charles Zana preserved the grand double staircase and historic elevators and imagined each room as a Parisian apartment with balconies, generous windows, and carefully selected artwork. Enjoy a spa with heated pool, fantastic California-inspired restaurant, and sublime rooftop.
27 – 29 Bd des Capucines, 2nd
Tel: 01 80 40 76 10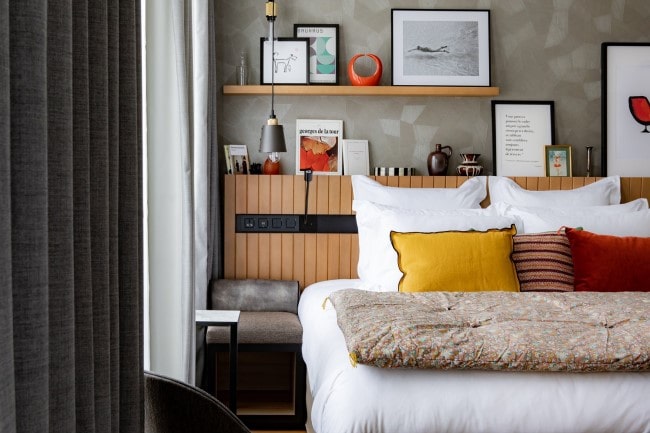 This lively hotel aims to be a "hybrid" spot to come and relax, listen to a concert, enjoy cocktails or a temporary art exhibition, even partake in co-working — in short, an "essentially Parisian place of life." Anchored in its local setting in the 9th arrondissement, the hotel also aims to show off the artisans and talents of the neighborhood. Rooms are designed like comfortable guest rooms in a private home; if you fall in love with some of the decor by local artists, you can buy it in the hotel's pop-up store. Small dogs are allowed. The Hey Honey restaurant, overseen by chef Santiago Guerrero, serves generous cuisine at all hours, evolving throughout the day from breakfast hang-out to cocktail bar.
7 Rue Mayran, 9th
Tel: 01 42 80 00 00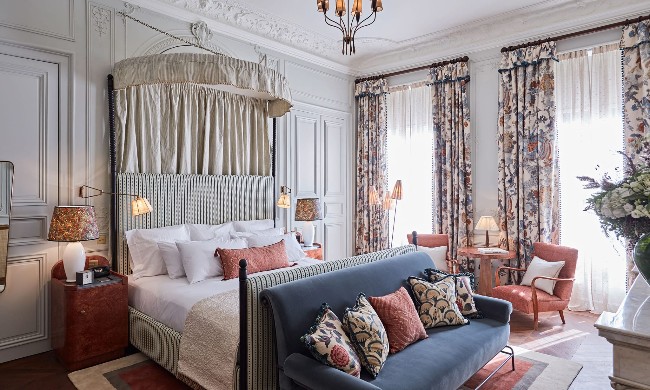 From its start in 1995 as a members-only club in London, Soho House has blossomed into a hospitality brand, branching out to New York's Meatpacking District, the Mitte neighborhood in Berlin, West Hollywood, Toronto, Chicago, Mumbai, Hong Kong, Mykonos… There are now seven Houses in 10 countries, with more openings in Europe, Asia, and North America in the pipeline. Last year's opening in Paris was a talked-about event — and another indicator of the neighborhood transformation of Pigalle, the former red-light district at the foot of Montmartre. The exclusive Soho House Paris occupies a 19th-century building that was once home to Jean Cocteau's family. In addition to the 36 elegant guest rooms, there's a gym, winter garden with a pool, and cabaret spaces for member events. Note: You can only stay the night if you're a Soho House Member or Soho Friend.
45 Rue La Bruyere, 9th
Tel: 01 88 24 05 00
Lead photo credit : Hotel madame Reve © madame Reve, facebook
More in Hotels, new hotels in Paris, Paris hotels
---
---