Happy 15th Birthday, Mama Shelter!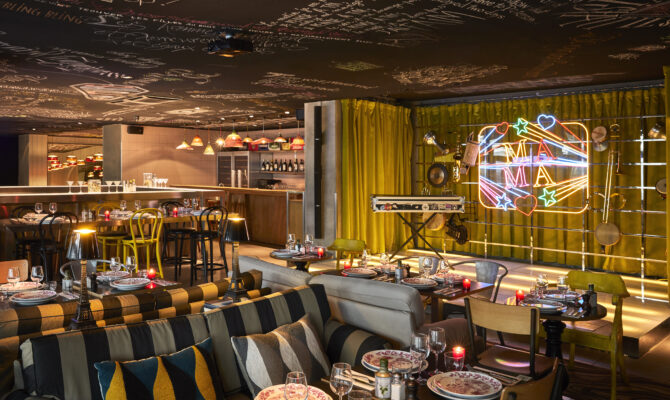 It's been 15 years since a new hospitality concept shook up the Paris hotel scene. The Trigano family, founders of Club Med, teamed up with philosopher Cyril Aouizerate to conceive something completely innovative. The idea? An urban bolthole that's affordable and hip, but doesn't skimp on the creature comforts, such as the finest bed linens and bath amenities.
The hoteliers recruited legendary designer Philippe Starck to create an artsy and comfortable hangout in a real Parisian neighborhood, far from the tourist circuits: near the Père Lachaise cemetery in the 20th arrondissement, just opposite the indie rock club La Flèche d'Or. And so Mama Shelter was born. (The name was inspired from the Rolling Stones song "Gimme Shelter.")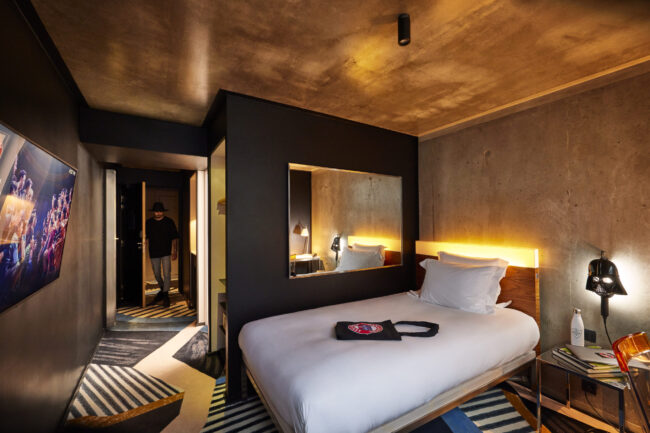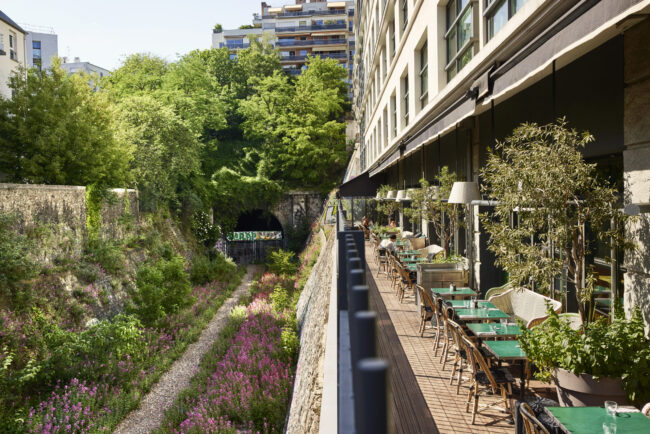 With a playful vibe, urban ambiance, and room rates at the time starting at 79 euros/night, Mama Shelter was an immediate success. It was also popular among locals for its fun food concepts, rooftop bar, and entertainment. (Not to mention the foosball tables in the restaurant.) Mama Shelter then expanded to other locations, and a brand was born. Today the collection comprises 17 hotels in diverse cities, including Los Angeles, London, Lisbon, Prague, Rome, Bordeaux and Lyon. The total is 10 in France, and come 2024, there will even be a Mama Shelter in Dubai. The ultimate goal is to have a portfolio of 50 international hotels— Medellin and Zurich are already in the pipeline. (Accor Hotels bought a 35% stake in the brand in 2014.)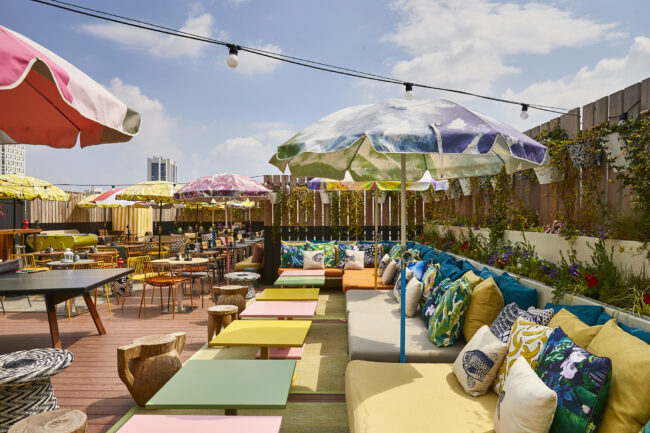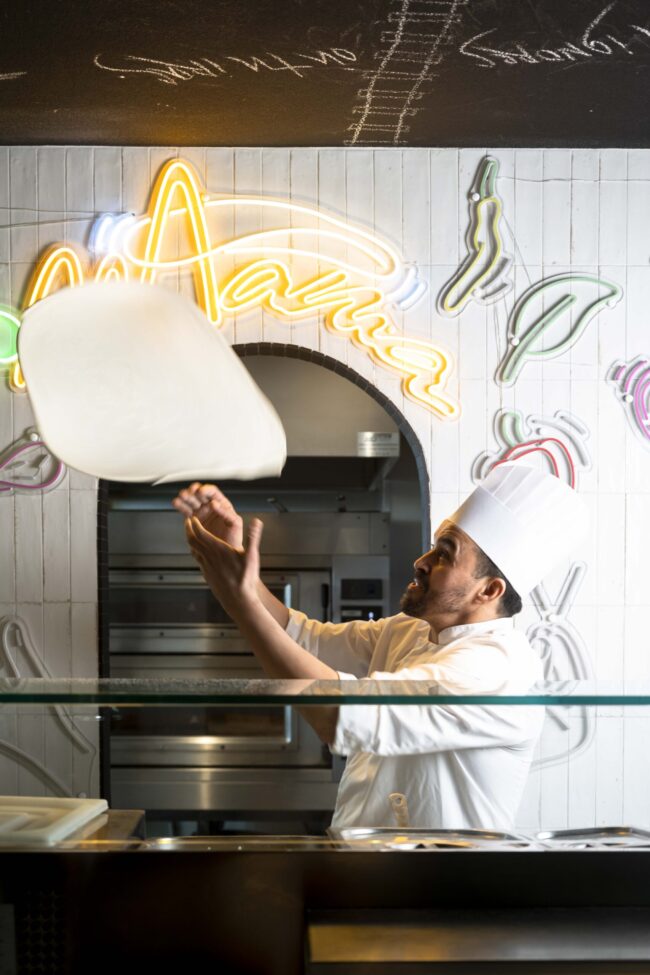 It was only fitting that the big birthday bash should be back at the original location, now called Mama Shelter Paris East to differentiate it from the brand's other two Parisian outposts. And what a fete it was! The house was packed. Live music, costumes, dancing, creative cocktails, an epic buffet spread (including truffle pizzas hot from the wood-fired oven), and a giant birthday cake. A fun-filled night for Mama's many fans.
For more information about Mama Shelter, visit mamashelter.com
DETAILS
Mama Shelter Paris East
109 Rue de Bagnolet, 20th
Tel: +33 (0)1 43 48 48 48
Room rates start around 120 euros/night.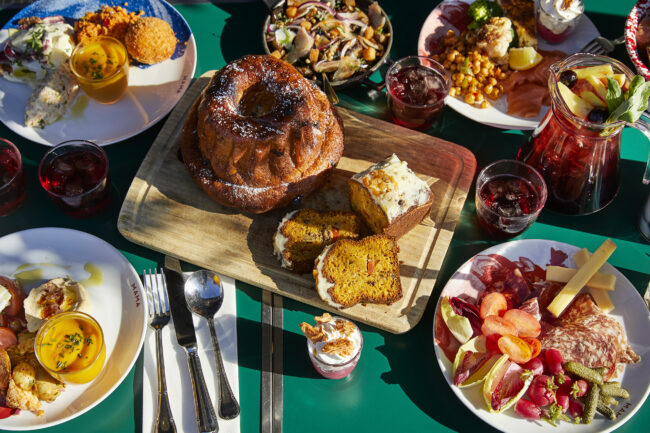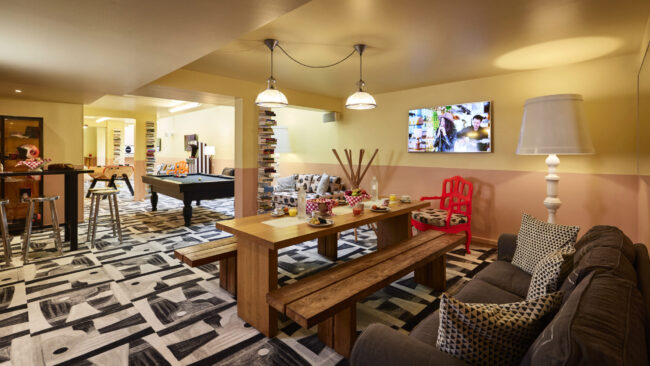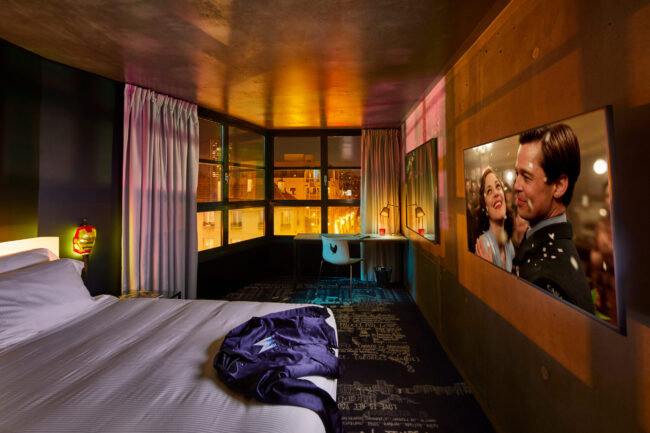 Lead photo credit : courtesy of Mama Shelter Paris East
---
---