Maison ELLE: A New Hotel Concept in Paris
For the past 75 years, ELLE International has developed an impressive legacy as the world's largest fashion magazine, with 45 editions around the world that reach 200 million people each month. ELLE magazine gives advice on fashion, beauty, culture, society, and lifestyle, and inspires women around the world by encapsulating the French art of living.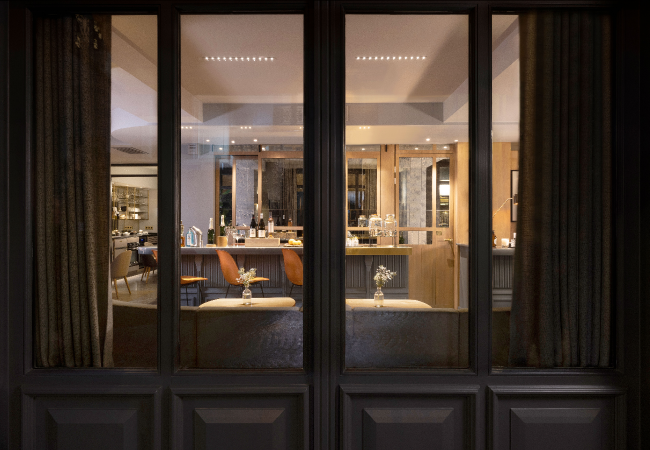 The creation of Maison ELLE, a collection of boutique hotels, advances another aspect of the multi-faceted universe of ELLE Magazine. Alongside the Valotel hotel group, ELLE has taken its first steps into the world of hospitality and it manages to fuse fashion, wellness, gourmandise, and interior design.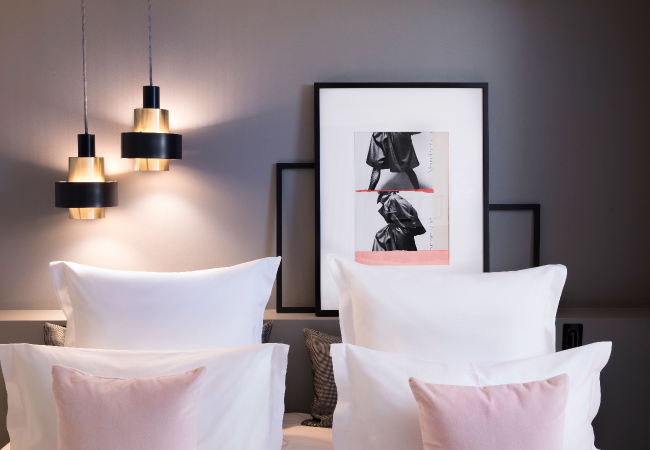 Constance Benque, CEO of Elle International, said that ELLE chose Paris as the location for their flagship Maison ELLE hotel not only because Paris is the capital of fashion and art, but also because it's where ELLE was founded in 1945. In a sought-after location just a stone's throw from the Champs-Élysées, Maison ELLE is tucked away down a quiet alleyway, offering a haven of calm far from the hustle and bustle of the city.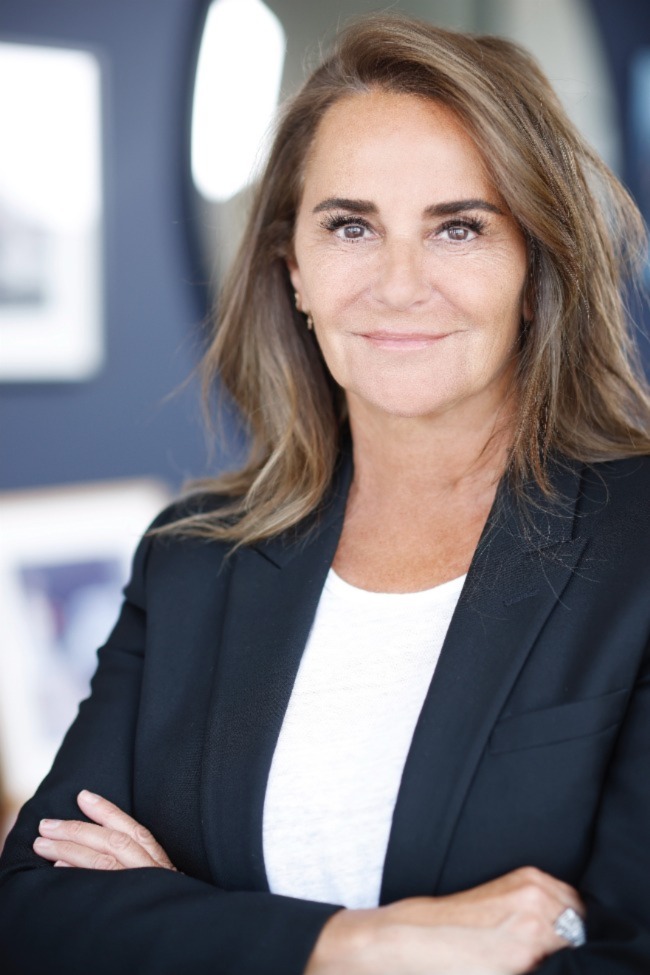 The hotel appears as more of a contemporary family house than an urban hotel, infusing refined and elegant interiors with a warm and homely feel. The ground floor of Maison ELLE is focused around a central courtyard that floods the area with natural light. Here there's a sleek bar with a row of elegant dining tables, a comfortable living room, a glam space for breakfast and tea time, and a well-stocked concept store.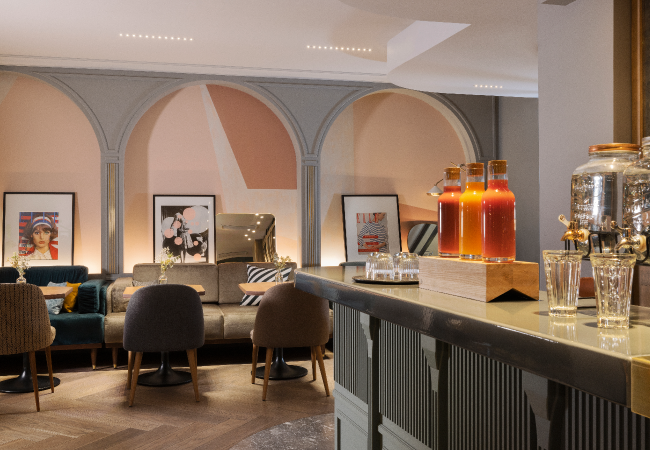 Maison ELLE consists of only 25 guest rooms which helps to provide this intimate atmosphere. These rooms fall into three categories of room (cabin, cozy, and premium), and three categories of suite (junior, terrace, and atelier), with sizes ranging from 13m2 to 29m2. The ambiance of each room is inspired by French couture with the varying designs being named Marinière, Tweed, Denim, Trench, and Flannel. All of the rooms are light and bright and the attention to detail is excellent with carefully chosen color schemes throughout.
The ethos of Maison ELLE is founded upon three pillars: Parisian Lifestyle, Smiling Beauty, and Women's Selection. The "Parisian Lifestyle" is exemplified through the "Made in France" decor throughout the hotel. The names of the bedrooms are a nod towards Parisian style, and the treats served at breakfast and tea time, in partnership with Maison CinqSens, pay homage to France's legendary pâtisserie. As ELLE aims to open more hotels around the world, this pillar brings an air of Parisian spirit to each corner of the world.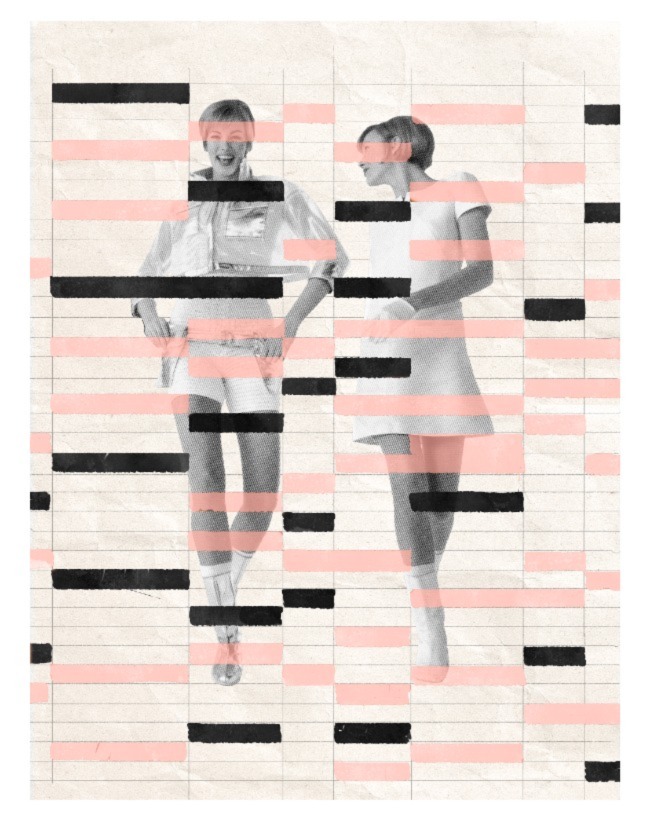 "Smiling Beauty" refers to Maison ELLE's impressive take on wellness. The spa, consisting of a massage room, hammam, and sauna, offers signature Maison ELLE massages using exclusive Dr. Hauschka products. There is also a yoga studio as well as pre-programmed yoga videos installed on the guest room televisions. A "Women's Selection" is exemplified through a "contact book," providing guests with high-power connections in the world of fashion and culture.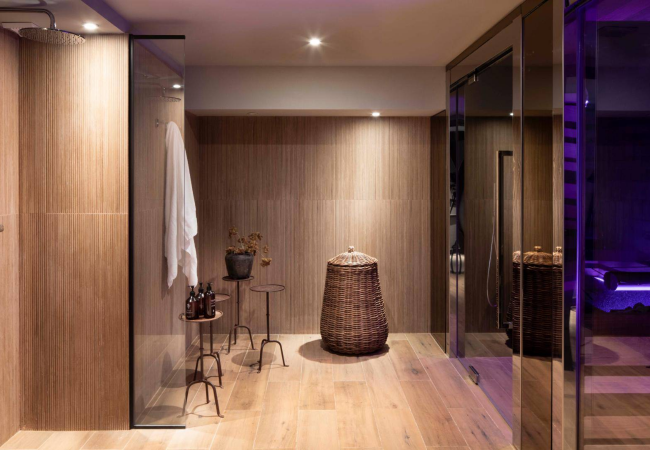 Staying at Maison ELLE is a unique experience. The concept is innovative and refreshing and provides the perfect home-from-home environment. Everything that you can find at Maison ELLE is custom-made and completely original: from the art on the walls (designed by Laurent&Laurence) to the furniture, the fragrances, and the vegan leather yoga balls. All of these products have been made in Europe and the opportunity to purchase a selection of these creations from the concept store cleanly completes the cycle from one home to another.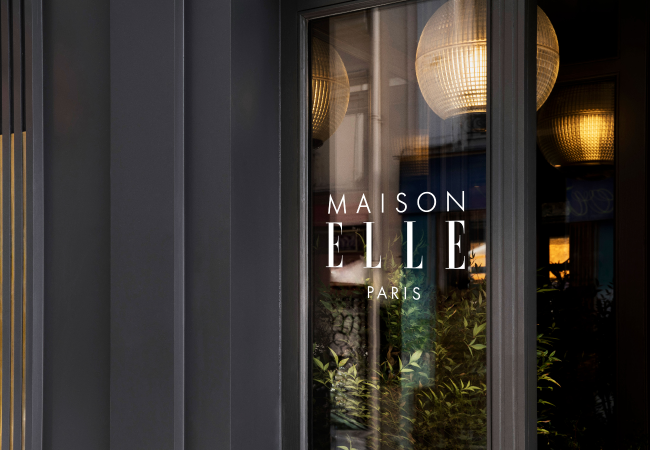 Details
Maison ELLE Paris opens its doors in January 2023, with the average price for a room at €250, and the average price for a suite at €450.
14 Rue Brey, 17th arrondissement
Lead photo credit : Maison ELLE Paris @Christophe Bielsa
More in beauty, elle, fashion, Hotels, magazine, maisons elle, spa
---
---