Paris Sausage Walk: Admire Darling Dachshunds on the Seine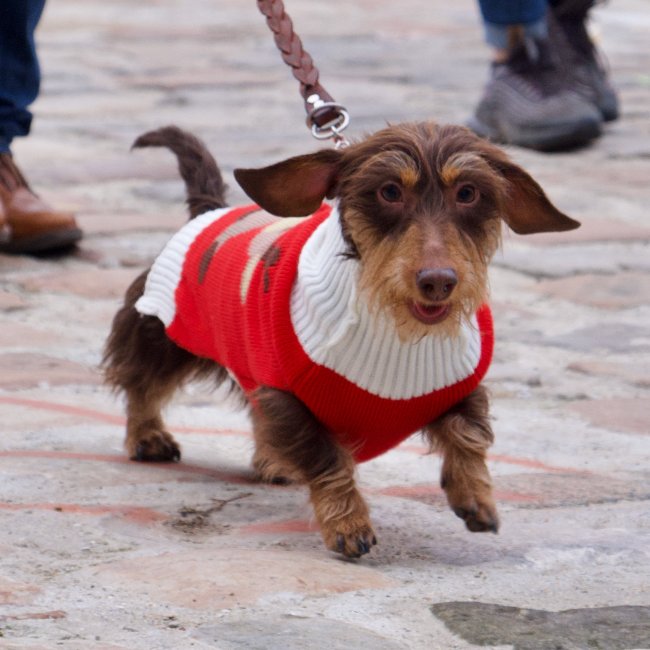 As a fun detour from my regular Paris vignettes, a good friend of mine from my French class, Kathy, who has a lovely dachshund, asked me to take some pictures of "La Marche des Teckels," or "Paris Sausage Walk," along the Seine on a chilly December Sunday. Interestingly, dachshunds are called "teckels" in French, which made me wonder the origins of the name. The short internet-based story: in Germany, these dogs are affectionately called dackels, which is a short form of dashschund, as the -el is a common word change. "Teckel" is a regional difference used by hunters near the French border and the name evidently migrated across la frontière.
Starting at Pont Mirabeau in the 15th, I wandered among 300 or so teckels and enjoyed their happy smiles all the way to the Eiffel Tower. This was the third edition of the Paris event, which has its origins in London, and it's organized by volunteers to raise money for a nonprofit. I couldn't help but take over 70 photos, since the teckels are so very cute, and it was hard to choose among them for this selection! Enjoy this photo essay from the "Paris Sausage Walk" and watch for an upcoming series of vignettes from my trip to Paris. As a lover of westies, I'm hoping in the future there will be a westinade (westie + balade ??).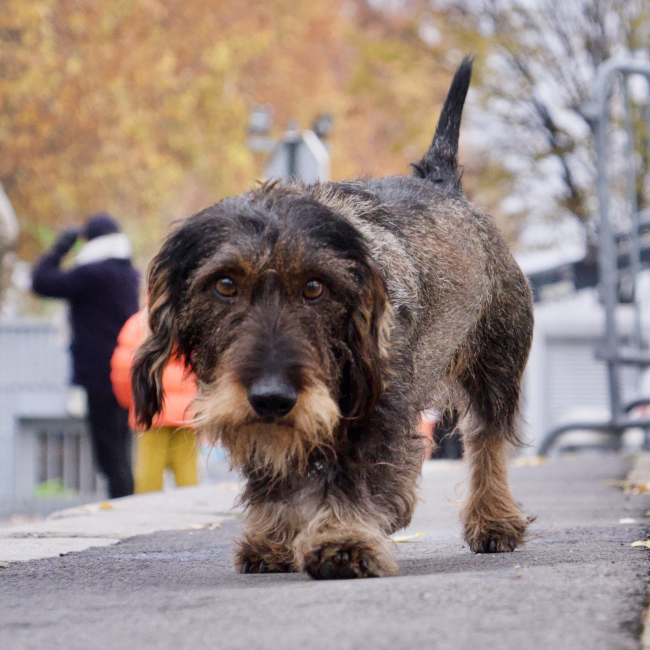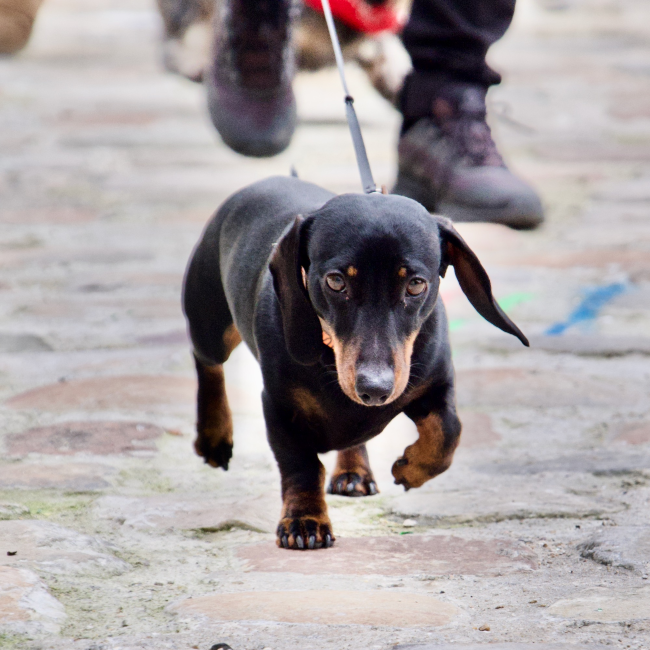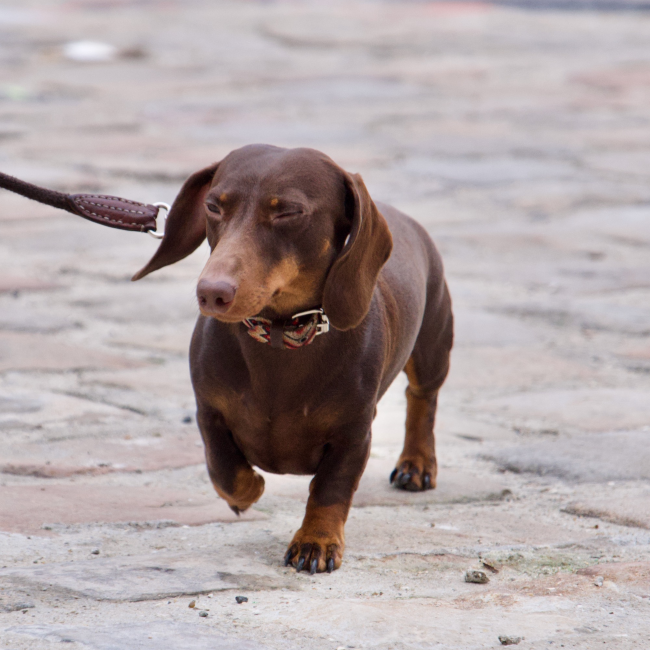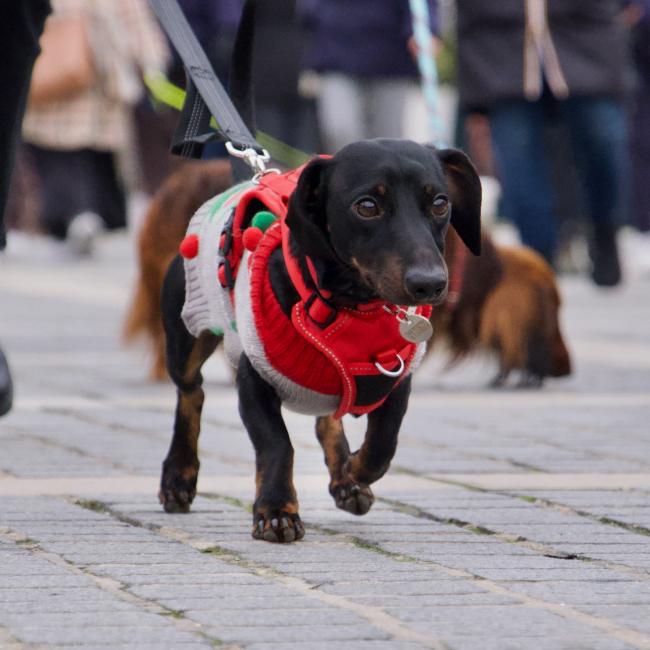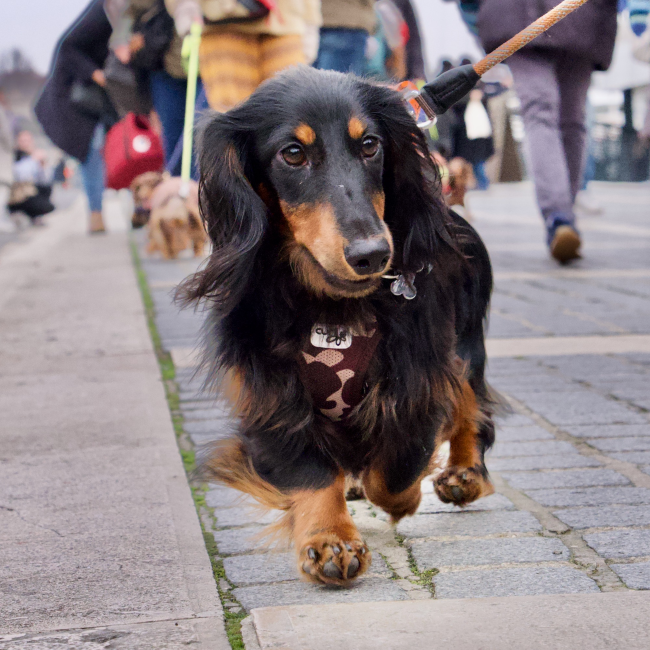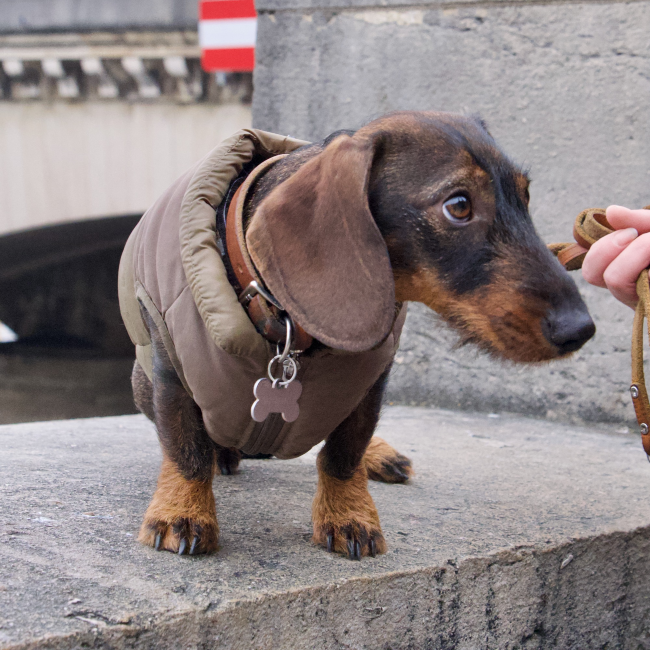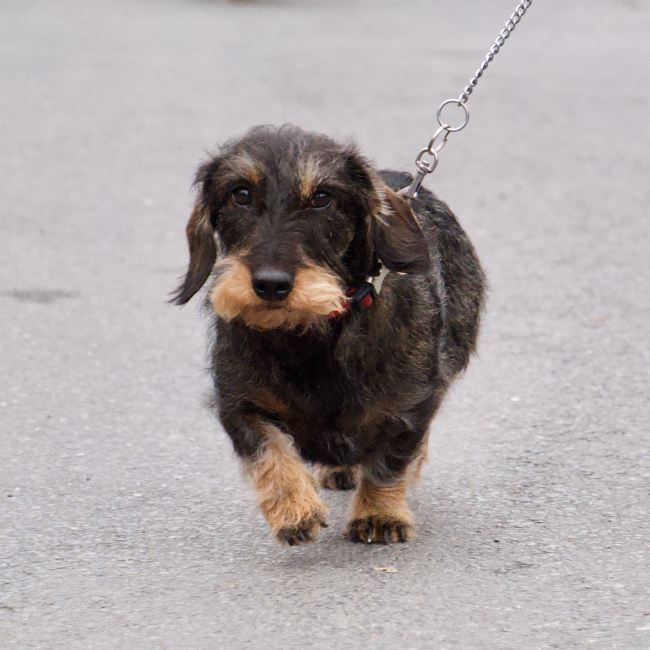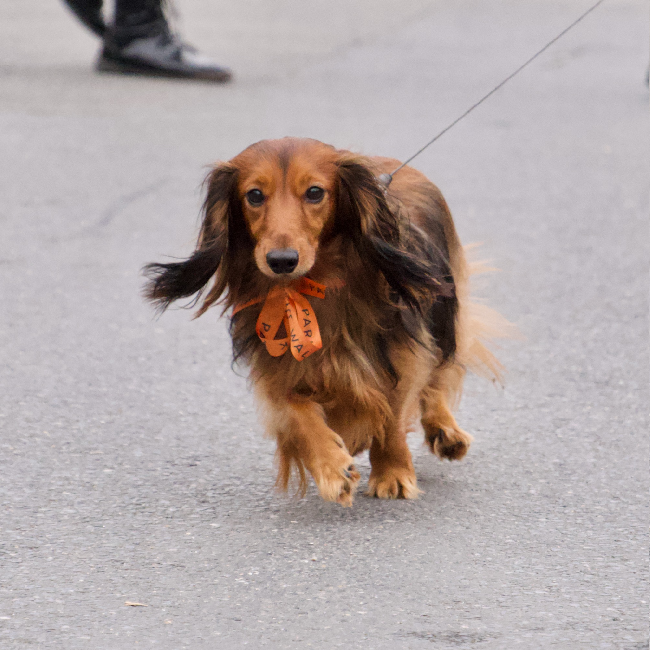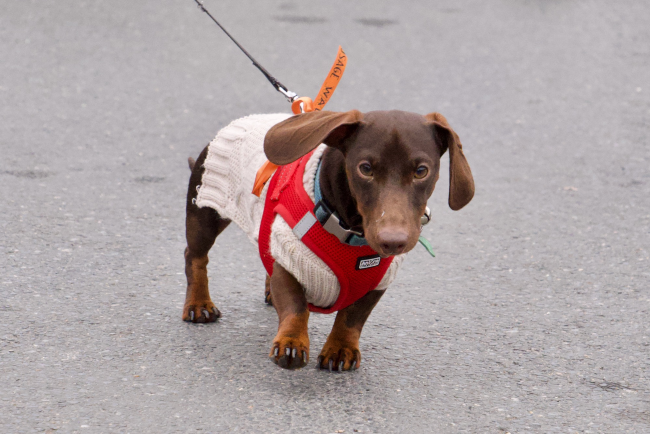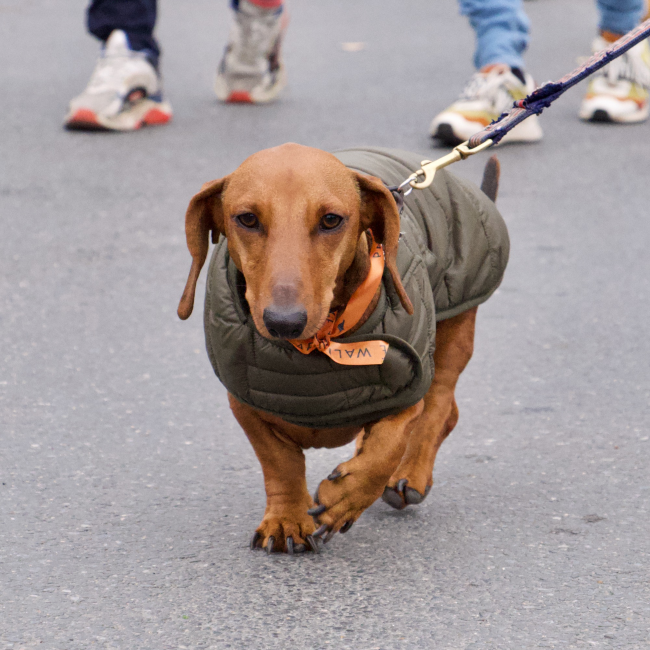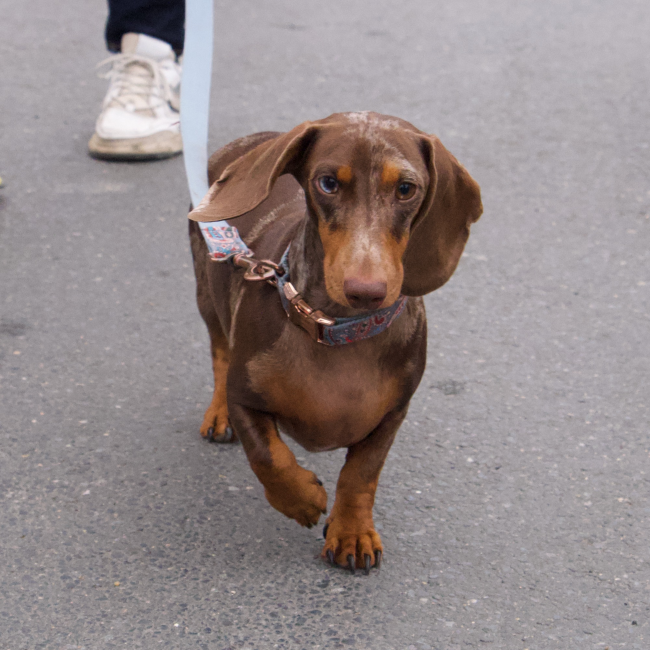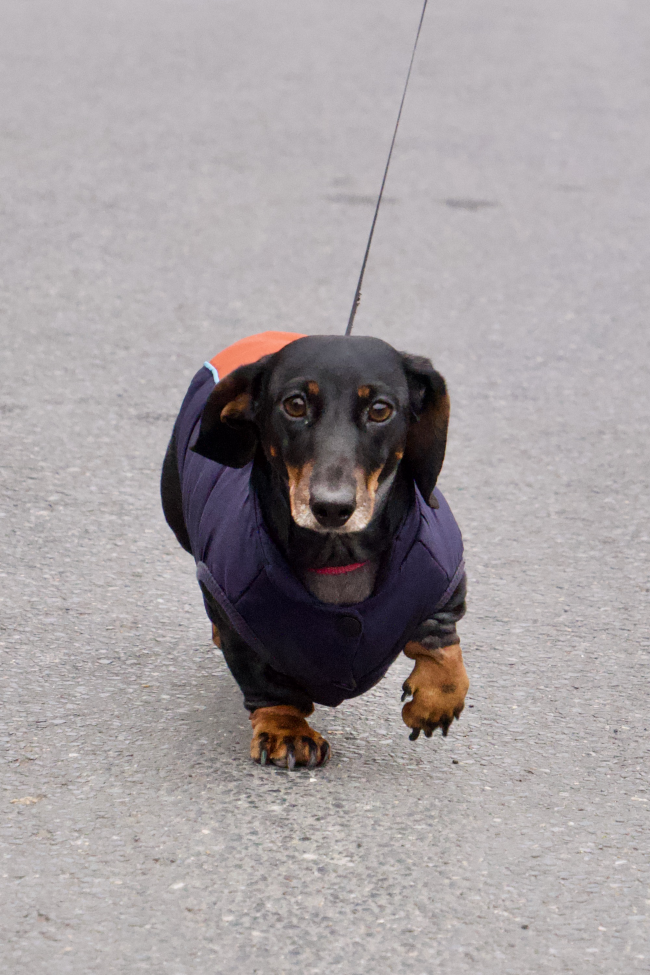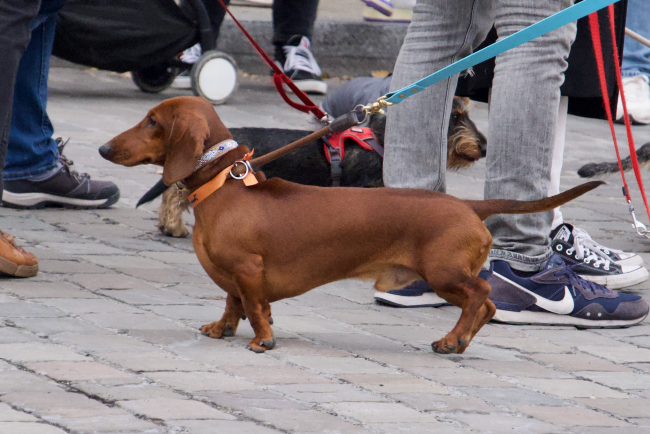 Lead photo credit : La Marche des Teckels 2022. Photo credit: William O'Such
More in dachshunds, dogs, dogs in Paris, La Marche des Teckels, Paris Sausage Walk, Paris Vignettes
---
---
Comments