Where to Eat in September: Paris Restaurant Buzz
"In France, cooking is a serious art form and a national sport." – Julia Child
It's that "la rentrée" time of year again. A French tradition since the 13th century, it's when children return to a new school term, students to uni, new restaurants launch and there's a refreshing, inquisitive buzz in the air. Everyone's asking "quoi de neuf?" Here are some culinary and cultural answers. Bonne rentrée!
New owner Guy Savoy says this spot is a nod and a wink to his bistro roots in Bourgoin Jaillieu (near Lyon), where his mother ran a restaurant. And to his very first eponymous bistro (1980) on rue Duret, a tiny side street just off the achingly posh Avenue Foch in the 16th arrondissement.
Le Petit Retro (Maison Fondée 1904), housed inside a beautiful Art Nouveau bistro with a handsome zinc bar (absinthe, anybody?), is decorated with mirrors and original tiles by Charles-Edouard Haviland. Here, the shiny Victorian coffee machine, still in use, takes pride of place. Located just off Place Victor Hugo, it's in the same rue as the excellent food market Le Marché Saint-Didier (Tuesday, Thursday and Saturday). Check out the Club du Poisson.
Young Chef Irwin Durand helms the brigade, sending out seasonal traditional bistro dishes such as: tartine of marrowbone, stuffed tomatoes, vegetable dishes "en cocotte" and desserts such as fruit clafoutis, profiteroles and Madagascar vanilla ice cream. Excellent wine list.
Further information
5, rue Mesnil, 16th
Metro: Victor Hugo
Tel: +33 (0)1 44 05 06 05
Lunch €31-€36
Terrace, Closed Sunday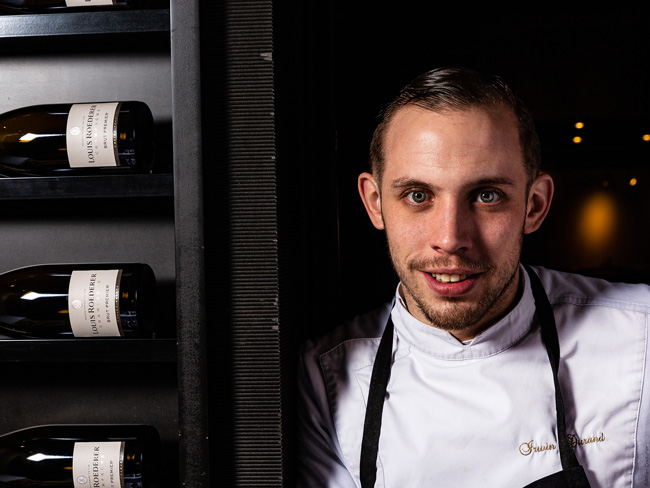 Art Trail with Le Meurice
If you're searching for a unique experience while in Paris, the Dorchester Collection has launched a series of tours that "meet the growing demand of our clientele for intimate, bespoke, exclusive tours and experiences."
Guests at Le Meurice, which struts an impressive history of art, can slip behind the scenes to explore Montmartre as seen through Picasso's eyes, stroll through the enchanting Tuileries Gardens to discover Monet's incredible outdoor painting techniques. "These unique tours aim to reinforce the hotel's strong connection with the art world (In 1918 Picasso and Olga Khokhlova's wedding reception was celebrated in the sumptuous Salon Pompadour) so guests are able to discover the rich art and culture heritage of the city in a new light," says Le Meurice.
On a private walking tour in. the footsteps of Pablo Picasso (1881-1973), you can learn why his masterpiece Les Demoiselles d'Avignon remained rolled up and neglected in his studio for years, how Picasso paid for drinks at the boho cabaret Le Lapin Agile and…. how he became implicated in a theft at the Louvre!
Rates from €1,320 for two sharing a Superior Room or Suite, including American breakfast with Cédric Grolet pastries and a two-hour expert guided tour.
And/or, tap into the fascinating history of Claude Monet's (1840-1926) Revolutionary Brushstrokes, revealed via a visit to the Tuileries Gardens and Musée de l'Orangerie. Why was Monet – universally admired today – considered so radical and rebellious in his day? How did the artist develop his plein-air technique and turn the term 'Impressionist' from critic's slur to artistic revolution?
Further information
Rates at Le Meurice from €1,470 for two sharing a Superior Room or Suite, including American breakfast with Cédric Grolet pastries, a two-hour expert guided tour and two entry tickets to Musée de l'Orangerie.
228, rue de Rivoli, 1st
Metro: Tuileries
Tel: +33 (0)1 87 16 44 50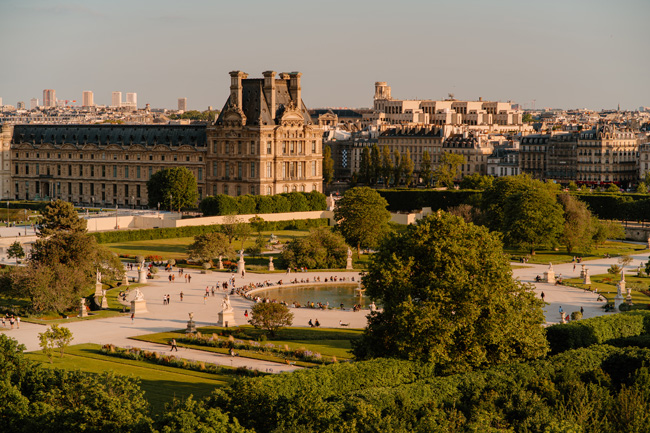 "Design a space that has the patina of time and evokes vintage boulangeries," is the brief Monsieur Ducasse gave architect Camille Chevrier. To his successful sellout Manufactures of chocolate, ice cream and coffee, Alain Ducasse now proudly adds beautiful hand made biscuits!
"The quality of the ingredients are essential," he insists. "Each biscuit has a personality of its own, artisanal in manufacture, modern in design."
From a vast choice, taste the Hexas, a tribute to the Hexagon. And, the unique shortbread cookie made to order: chocolate, hazelnut or lemon. The lemon, made with homemade lemon marmalade and lemon zest paste sprinkled with grated zest, are garnished with thin slices of candied lemon. Yum! Canadian pastry chef Flora Davies pounds the butter from La Ferme de Haute Folie with flour from miller Philippe Guichard, Madagascar chocolate, honey Chambron, hazelnuts from the Corscian mountains. Have biscuits ever tasted so good? Price from €4.
Further information
42 rue de la Rouquette, 11th
Metro: Bastille
Open 7/7 from 10 a.m. – 7:30 p.m.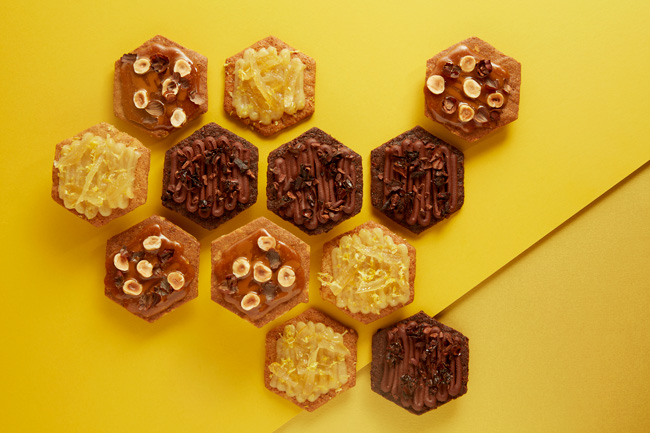 At long last, the Maison Serge Gainsbourg is prepping to open inside the star's former, left-bank hôtel particulier. Much graffitied, it's been a pilgrimage site for many fans over the years, and now will finally house a museum.
"I am incapable of mediocrity," Gainsbourg once declared. And so expect big things at the museum's café , slated to open this autumn. Called the Gainsbarre, it's a collaboration with the popular Moma Group. It will morph into a piano bar by night. Je T'Aime… Moi Non Plus
Further information
14 rue de Verneuil, 7th
Metro: Mabillon/Solferino
François Gagnaire at the Café Renault
The directors of the sleek, glass and steel building that is the Franck Hammoutène designed L'Atelier Renault, Champs Elysées, asked chef François Gagnaire to create the ultimate pit stop: a chic café delivering simple, healthy, authentic food modeled on Gagnaire's successful left-bank bistro called Anicia.
The talented, passionate Gagnaire (no relation to Pierre!) hails from the Auvergne region and honed his craft with the likes of Alain Chapel, Pierre Gagnaire, Guy Lassausaie and Philippe Chavent. He scored a Michelin star at the restaurant of the Hôtel du Parc (Puy-en-Velay) before leaving for Paris – and the Hôtel du Collectionneur, subsequently launching the bucolic style bistro Anicia, rue du Cherche Midi in 2015.
With accents on local Auvergne products and, tapping into the chef's favorite farmers and producers, Café Renault's menus are Formula 1: Les Croq' Renault, toasted sandwiches (€14-€16) with original cocktails and mocktails (from €10). Les Bols d'Anicia – The Farmer, The Fisherman, Le Végan (€14-€16). Chunky Charcuterie boards – to share or not – (€24-€28). And Formula Renault, say Croq, drink, dessert (from €18-€36). Finish with signature Anicia almond and honey madeleines (€6), brownies (€4), or Fabrique Givrée ice creams (€8).
Gagnaire, a confirmed F1 aficionado, hopes to watch the Grands Prix on the Atelier's mega screens between services:
Sunday 11th September (Italian GP Monza)
9th October Japan
23rd October USA
30th October Mexico
20th November Abu Dhabi
and Monaco 28th May, 2023.
And, with a modular interior the ground floor space of the Atelier showcases exciting exhibitions throughout the year.
Further information
53 avenue des Champs-Elysées, 8th
Metro: Franklin D Roosevelt,
Tel: +33 (0)1 76 84 1919
Open 7/7
Lead photo credit : Le Petit Retro courtesy of Margaret Kemp
More in Le Petit Retro, Paris: Best Places to Eat in September, Restaurant Art Trail, September Restaurant News, Where to eat in september in Paris
---
---