Michelin France 2022: Which Restaurants Won Stars?
After two years' absence, Michelin is happy to present the 2022 restaurant selection of the Guide, France. Love it or loathe it, you know you want it!
Revealed today  from the Cognac Theater, in the heart of the Charente, in front of a specially invited audience of chefs and catering professionals, the new awards showcase the excellence, talent and creativity of the French gastronomic scene.
Open the Red Bible and you'll find 3,000 addresses considered "worth the detour." A total of 627 starred restaurants make up the 2022 vintage, of which 49 establishments are newly promoted. Also showcased are 499 restaurants awarded Bib Gourmand, considered excellent value with a menu of less than €39, such as L'Antre Amis in the 15th arrondissement.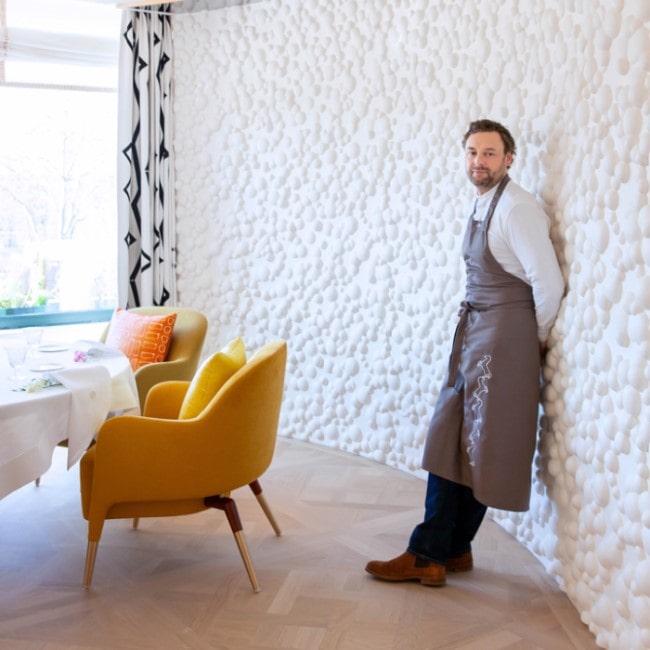 "While two years of unprecedented crisis have had a severe impact on the catering sector, with medium and long-term effects still difficult to measure, restaurant owners in France have not ceased, throughout the past year, to impress us. With their energy to focus on the essentials – welcoming their customers and preserving their teams -, by their ability to constantly renew themselves, by the determination of many to reinvent the codes of a professional universe in transition. Without ever putting aside this taste for excellence and authenticity so characteristic of French gastronomy, and while remaining open to the world and its riches, the chefs and all the professionals have shown a French culinary landscape in full evolution our inspectors took pleasure in discovering," said Gwendal Poullennec, the international director of Michelin Guides since 2018.
Bravo for three shiny stars: Arnaud Donkele at Plénitude, the gastronomic restaurant at Cheval Blanc Paris (he also holds three stars at La Vague d'Or, St-Tropez) and to Marielle & Dimitri Droisneau at Villa Madie, Cassis.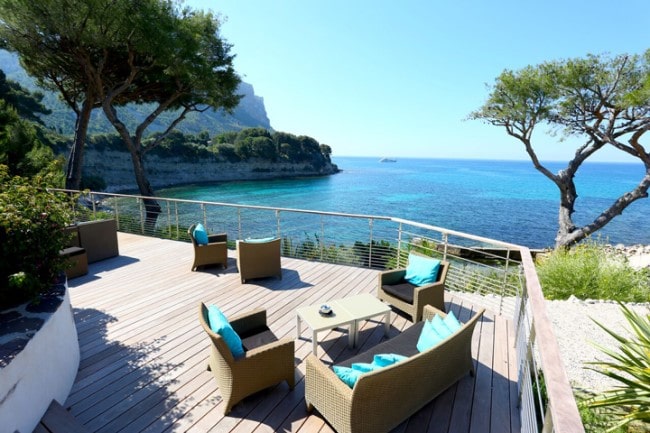 Six new restaurants won two stars, including former journalist Bruno Verjus at La Table de Bruno. And a special hug to Marcel Ravin, awarded a second star for his superb cuisine at Le Blue Bay Restaurant. Ravin left Martinique at age 17, against his parents' advice, and came to Europe, then Monaco and the rest, as they say, is history. With magnificent views across the city, L'Oiseau Blanc and David Bizet celebrate their second star as does Philip Chronoupoulos at Palais Royal Restaurant.
A total of 41 new tables now boast one Michelin star, like Tom Meyer's Granite, opened in Paris in 2021. Tom placed second in the Bocuse d'Or France 2019 competition. Definitely one to watch. And Jean Imbert newly installed at the Plaza Athénée only needed two months to join Club Michelin. Via his first star, the winner of Top Chef (2012) invites guests to discover a unique experience – his spin on traditional cuisine dedicated to Mamie (grandma). Cheers to Julien Dumas at the achingly chic Hôtel Saint James (16th arrondissement) and mazeltov to Assaf Granit at Shabour.
There are 87 green star addresses (with six new) which highlight the eco-responsible commitments of the establishments.
So, it was a year of being kind to the stressed chefs. No demotions at the top except for the *** to zero of Alain Ducasse at the Plaza Athénée, three two-star deletions and a few "natural" (or not) one-star disappearances: obviously.
So much tension and apprehension in the wars of the stars. And still the passion bites as they wait knawing and working fingers to the bone.
Well done, bravo to them all. Respect!
For more information, visit the Michelin Guide's official website.
More in Michelin starred restaurants in Paris, Paris restaurants, restaurant news
---
---