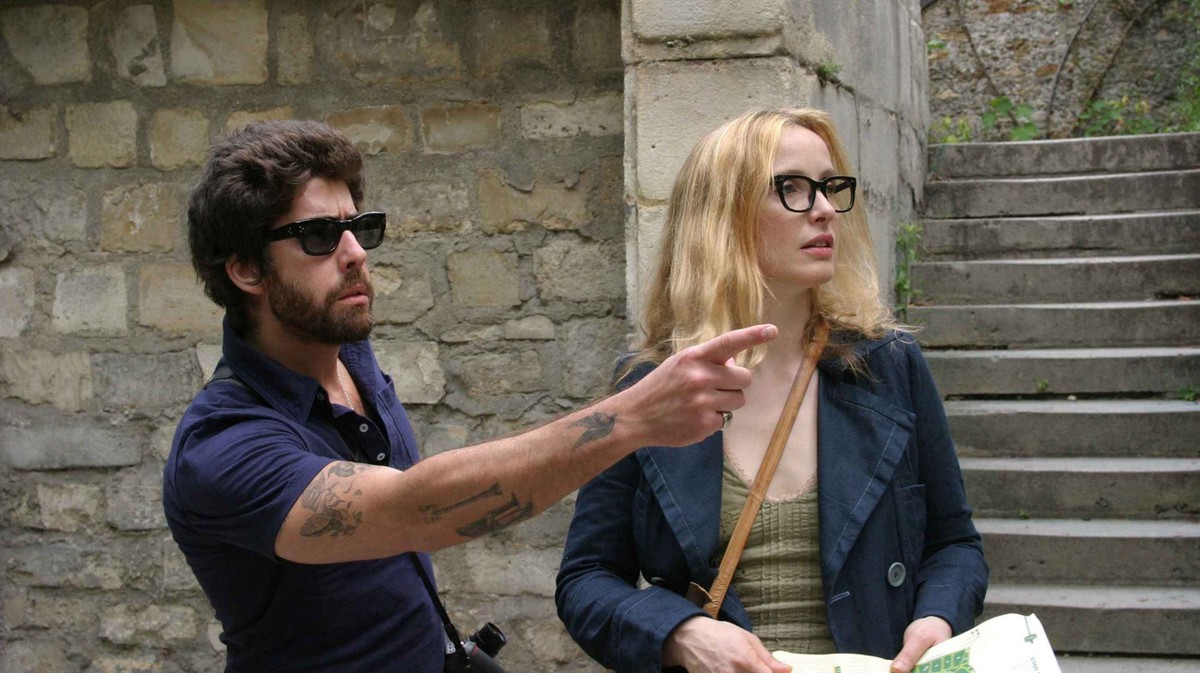 There is no better way of getting yourself in the mood for a short weekend trip than watching a film set in that city. Breakfast at Tiffany's in New York, Wow. Vicky Christina in Barcelona, superb. Trainspotting before a jaunt up to Edinburgh? Picturesque!
With Paris you are just spoiled for choice. La Capitale has an indulgent relationship with film; a quick Internet search will dredge up page after page of 'The 50 Greatest Films Set in Paris'. How about Jean-Jacques Beineix's 1981 cult classic, Diva? You could rent a moped! Or Amélie with Audrey Tatou? Montmartre's nice this time of year.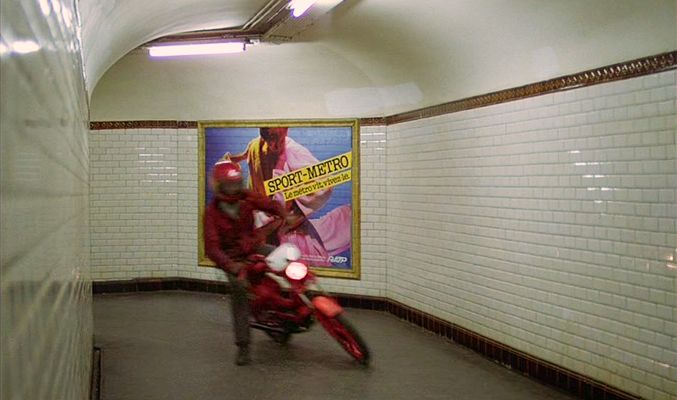 I, however, am more of a realist. My scarf might get caught in the moped's wheel; I might be hurled from my mount into the cold, cobbled gutter, much to the delight of a hundred local cafegoers. And as for Amélie, so much kookiness gives me a headache.
I wanted something that had some grounding in reality. This is why the last time I visited, I opted for Julie Delpy's 2 Days in Paris as my pre-travel fluffer. If you haven't seen it, it's a hilariously honest tale of a weekend in Paris, with one tourist and one local. One eager to experience the classic sights which have now become tired and clichéd, while the other yearns to show off a Paris for those in the know.
The following weekend in Paris guide channels this film. The deliberation, the contradictions… It's a mix of evergreen crowd-pleasers and hidden hipster gems.
An Alternative Guide to Paris
The First Evening
Let's say you arrive on the Friday evening, perhaps after a day at work and a short hop on the Eurostar (£29) or by cheap flight. You'll want to check in to your chosen accommodation and dump your bags off in your room, maybe freshen up. By now you and your chosen company (boyfriend, girlfriend, husband/wife or bestfriend) will be hankering for a stroll and a drink and something to eat.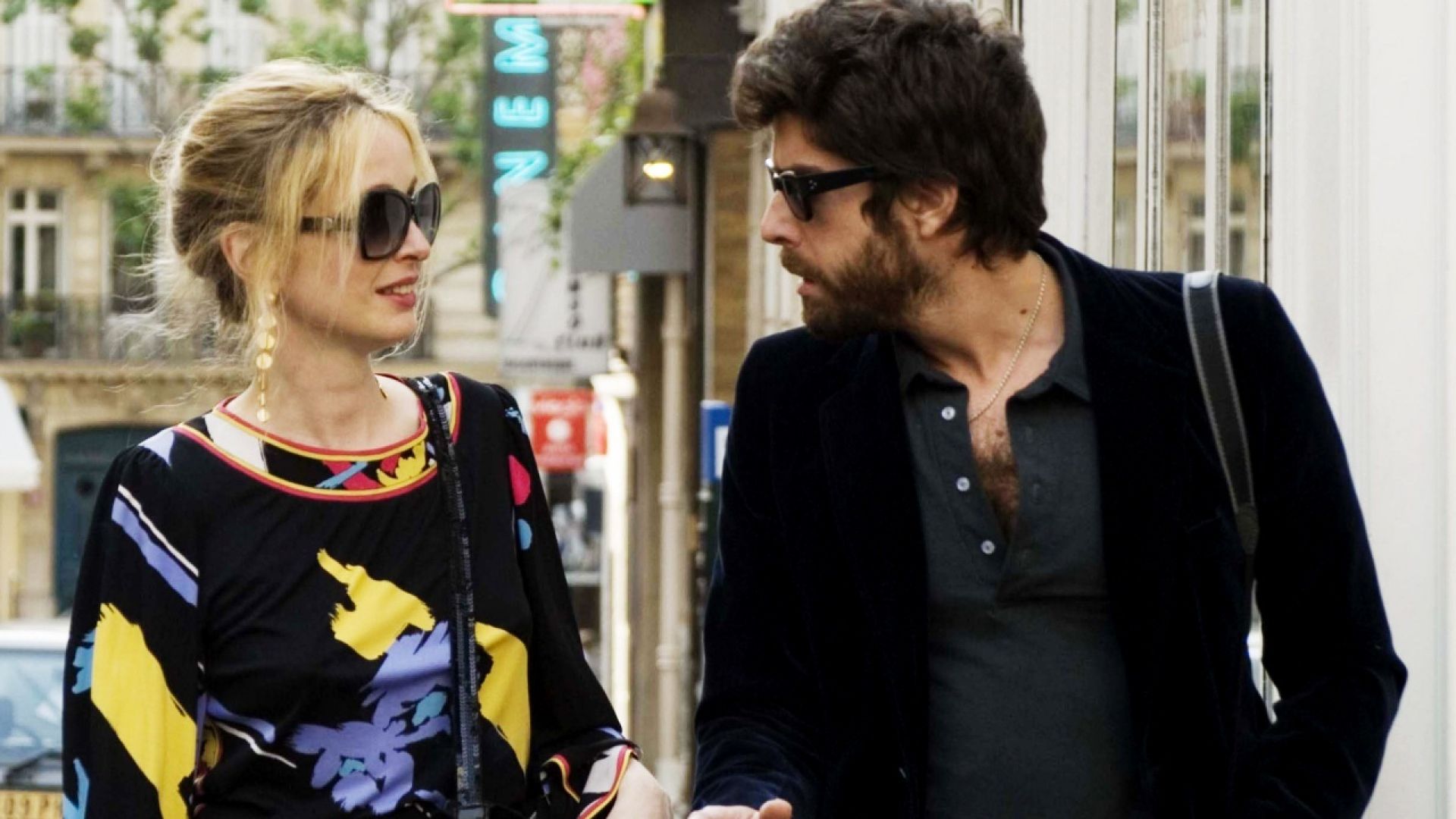 If you're in the North and you're ready to eat in earnest, head towards the Canal Saint-Martin and the ridiculously cool bobo district in the 10th arrondissement. Take a seat at Le Petit Cambodge, outside or in, and savor that first sip in Paris, perhaps an ice-cold Cambodian beer or a crisp French Sauvignon-blanc.
This is the perfect first night restaurant stop, with the food rarely taking longer than fifteen minutes and a buzzing local atmosphere to get you acclimatised. The Bò bún here is some of the best in Paris, with strips of bœuf stir-fried in lemongrass, served over a refreshing broth and vermicelli noodles. The Bobun spécial crevettes is a personal favorite, with fresh coriander and juicy prawns.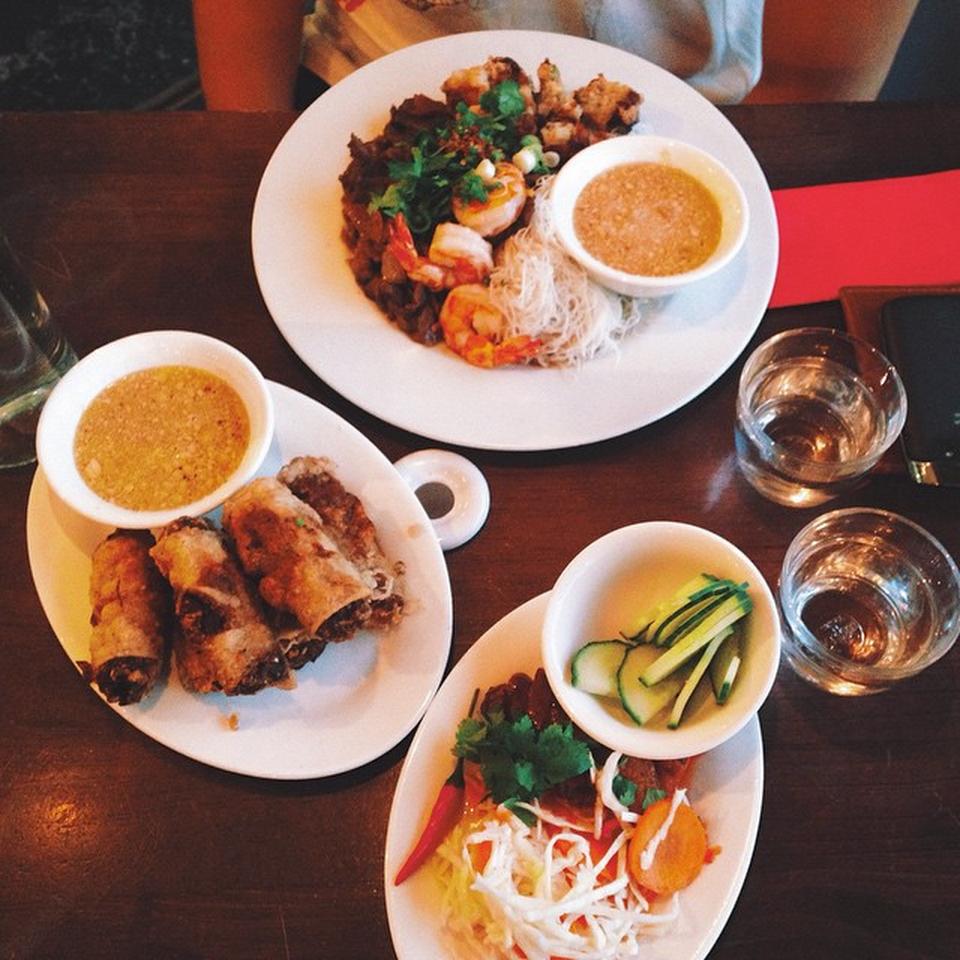 Feel like stretching your legs, and perhaps a nightcap? Saunter along the Canal Saint-Martin, past the smattering of local fashionistas and skateboarders -avez-vous du feu? Non pardon!-and veer west toward Rue d'Hauteville. This path actually takes you right past Le Manoir de Paris, a haunted house themed attraction literally just like that scene in Amélie. Drat, I need to reconsider my introduction.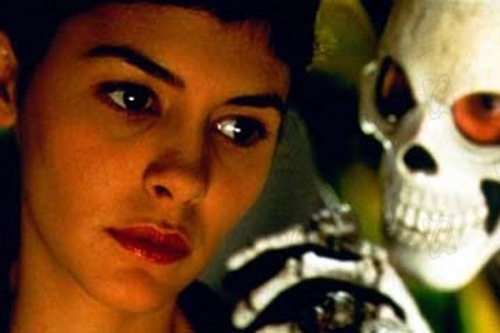 Nevermind, a stones-throw away is Le Fantôme, a retro cocktail bar in the theme of an 80s arcade hall. Sip a Vodka Cherry Kiss atop a 1980s tabletop pacman console, and look cool doing it.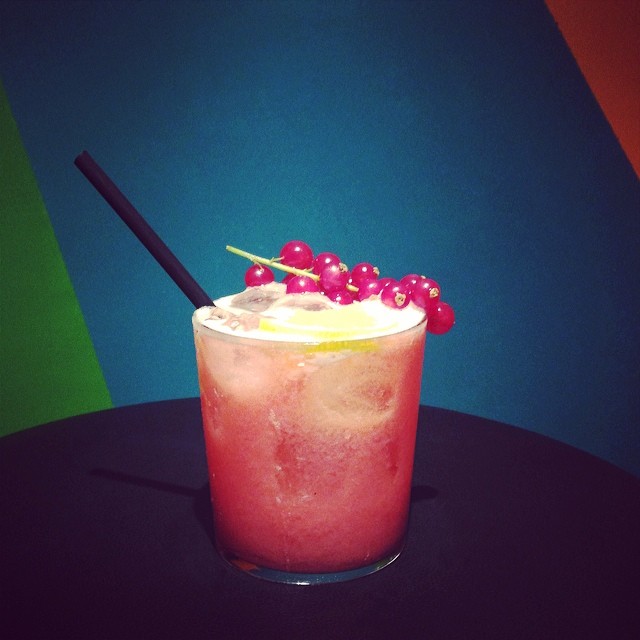 To bed with you.
The First Full Day
9 am: Wake up and begin arguing about what to do on your first day.
9.30 am: It's between Père Lachaise and Montmarte. Jim Morrison's grave is the real clinching point for you, but the others aren't sold.
9.31 am: You're doing both. Père Lachaise then Montmartre for coffee and lunch.
Graves to visit: Edith Piaf, Chopin and, for an alternative pick, Marpessa Dawn (the otherworldly lead actress in Marcel Camus' Orfeu Negro). Lunch in Montmartre? Un Zebre a Montmartre, a classically French and reasonably priced bistro set apart from the normal tourist traps of this area.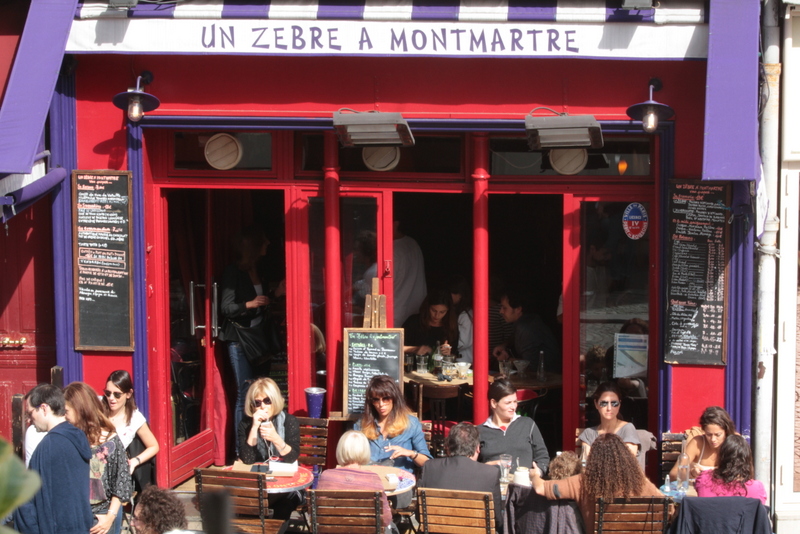 As the sun sets over this grand old city you notice something strange. Something peculiar is happening, down in your feet. Your toes, they're twitching… in an oddly erratic manner. You take off your shoe, then your sock; you grab at them wildly and try to massage some sense back into the jerking little digits. But it's no use, you've got the fever, the sickness. The sickness for dancing.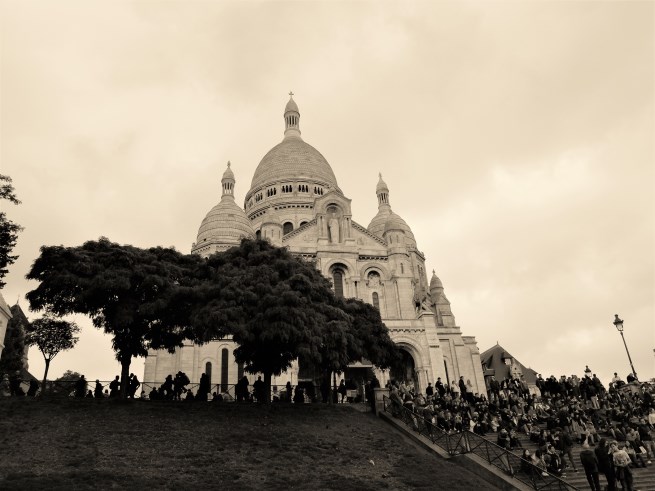 That's right, a trip to Paris wouldn't be complete without a good old fashioned boogie and there is quite simply no better place, no better kept secret, than Le Comptoir Général. This alternative hotspot in the 10th arrondissement is the modern day Moveable Feast that Hemingway was always talking about. A self-described "Françafrique living museum", Le Général is a hidden-away bar/restaurant/disco which celebrates all aspects of Franco-African culture. There's a street food stand in the shape of a beaten up VW microbus which serves fried plantains, a thrift shop selling authentic West African textiles, a bar fashioned from the back-end of a Galleon, there's even a barbershop.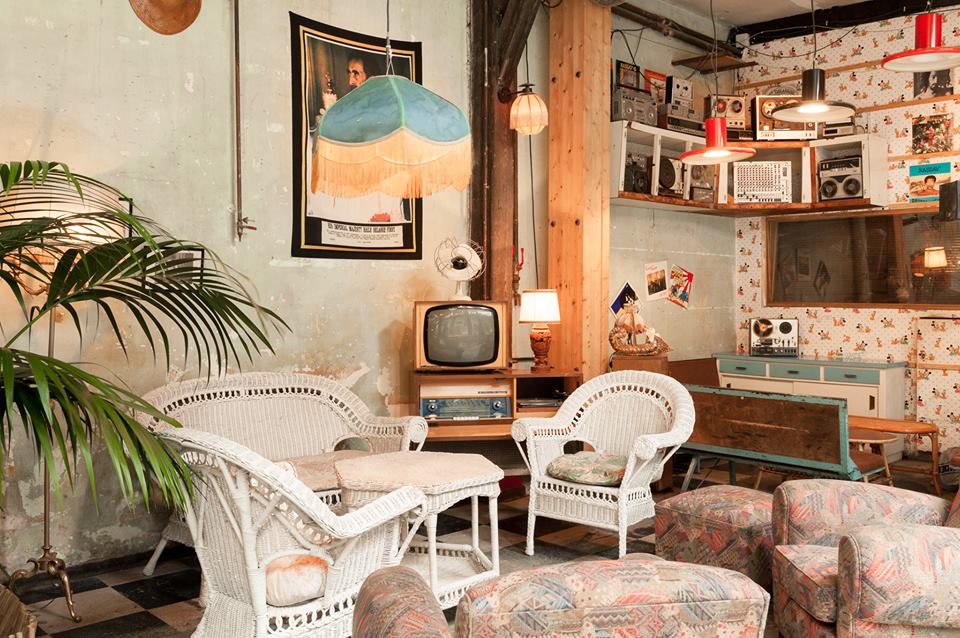 The cocktails are exquisite. The house favourite is La Secousse, a mix of passion-fruit juice, vodka and hibiscus that will loosen you up nicely for a long night of moving to Afro-funk, Afro-punk, Soul and Reggae. Have a look on their website to find out which DJ is playing the night you plan to visit.
Sunday
After some pretty rigorous dancing and a few too many mojitos last night you might've woken up a little jaded. But fear not, the perfect cure awaits you in the Latin Quartier, in the tearooms of La Grande Mosquée de Paris.
Take the Ligne 7 or 10 and get off at Jussieu metro station, followed by a short amble down Rue Linné and you will arrive at Le Grande Mosquée de Paris. This an enchanting place to start your day, with a choice of indoor and outdoor seating. On a gloomy day the main parlor is the best choice, with cozy alcove tables nestled among beautiful frescoes of Arabian summer skies. The refreshing little glasses of steaming tea are brought to you immediately on ornately worked brass trays, and provide a much-needed sugary kick after a night on the town. Also available is a wide selection of hand-made Baklava. You can discuss the merits of this delicacy over your tea or Turkish style coffee, ignoring your friend who says they taste like shredded-wheat served in honey.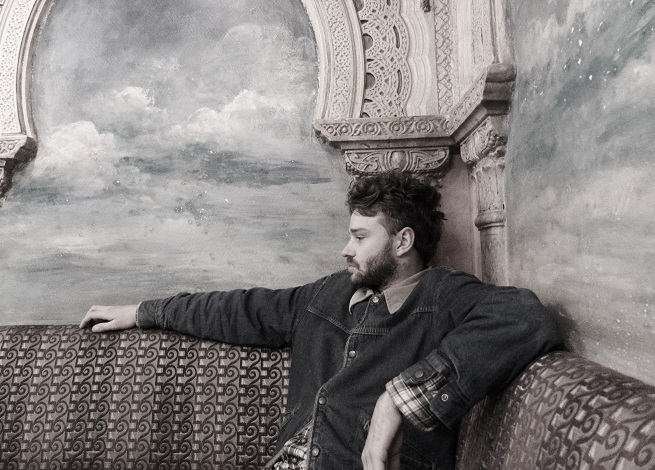 Since you're in the Latin Quartier a good final suggestion would be to visit the Jardin des Plantes, Paris's grand botanical garden. The circular path takes you through almost a kilometer of neatly pruned flower beds which can be enjoyed throughout the year, but the main event is the Grande Serre. This colossal green-house built in the 19th century is a fascinating time capsule from the days of the French Empire, when explorers would collect exotic vegetation from colonies around the world and squirrel them back to Paris to showcase to the upper echelons of society.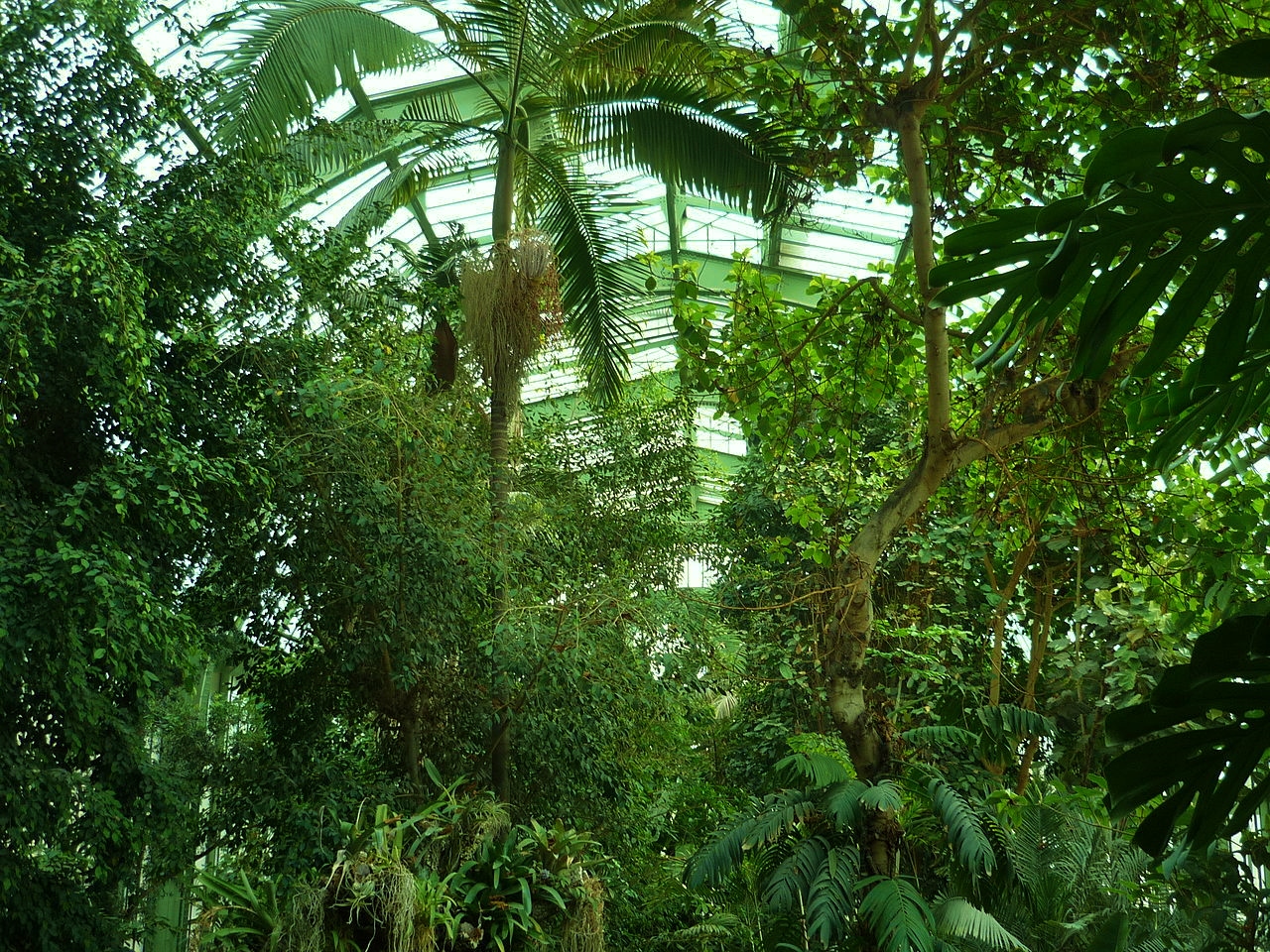 By now it's time to think about saying your goodbyes, or perhaps to start looking for potential jobs in Paris.