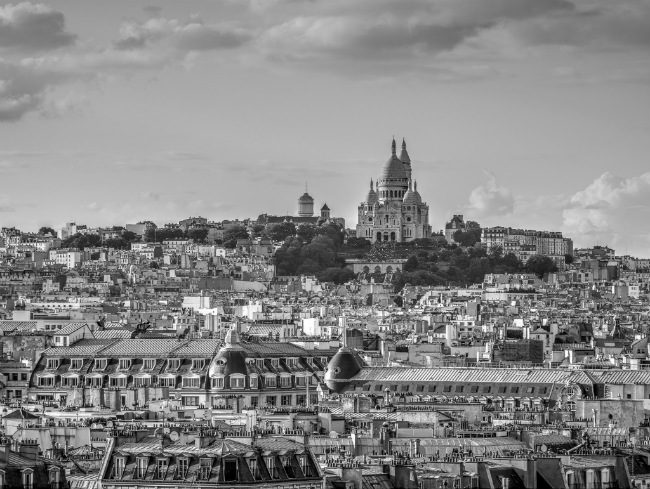 (This is the second installment in a series of articles on Montmartre. Click here for Part I.)
With a new year, comes the inclination and resolve to try new things (as well as the quotidian resolutions like weight loss and better sleep habits).
In Paris, there is never a lack of new places to experience and new things to try. That is especially true of the neighborhood of Montmartre, an area as rich with culture as it is with culinary delights. Montmartre continues to become a main hot spot for great restaurants shops, and cafés.
Two area residents, John-Paul Fortney and his wife Julie, relish exploring the hidden corners, shops, and restaurants in their beloved 18th arrondissement. Fortney is the founder of the popular Culinary Tours of Paris.
Both John-Paul and Julie are keen to share their enthusiasm for their neighborhood with others, as they do while giving food tours. They have a vast number of favorite places, and they shared a few with me, like L'Annexe Montmartre (13 Rue des Trois Frères). L'Annexe has friendly and passionate staff, wonderful products, and well-priced organic, natural, biodynamic wine. In the words of John-Paul: "At how many restaurants in Paris can one buy a bottle of exceptional wine for 19 Euros?"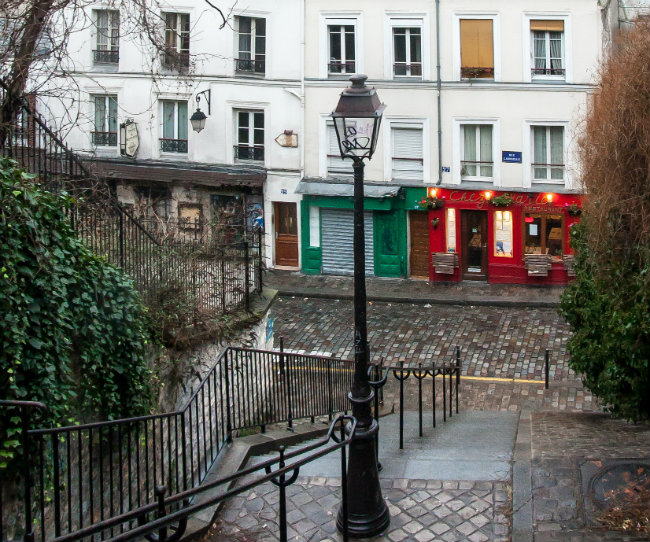 Nearby is Miroir (94 Rue des Martyrs), helmed by Chef Sébastian Guénard, who was even featured in the New York Times. Miroir affords one a phenomenal meal at a great price. The rotating wine selection ensures you'll never drink the same thing twice. And you can even pick some of the wines in their wine cellar, Cave du Miroir, across the street from the restaurant.
Elaine Sciolino, New York Times journalist and former Paris bureau chief, writes of Guénard:
"Mr. Guénard is so much a part of the neighborhood that he often stands outside before the dinner rush to hang out with the neighbors. This is the place where the postman can leave a package for someone who's not home, and where students at the high school down the street can park their skateboards during school hours. When Didier, the local guitar-strumming wino, stops by to ask for a glass of something, even with nothing in his pockets, he is never turned away. 'The sharing — that's the bistro spirit,' Mr. Guénard said. 'Without it, I'm nothing.'"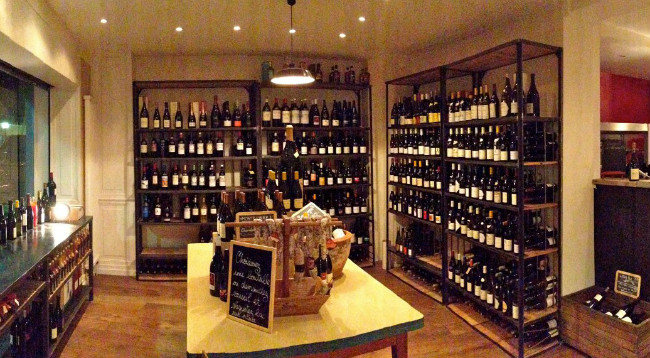 Near to Miroir is Esquisse (151 Bis Rue Marcadet, 75018), a highly notable place which is also a Bib Gourmand restaurant. The chef is a former cook at the Ritz – not too shabby. And you won't find Ritz prices here. At Esquisse, one can eat a lunchtime full meal (starter, main, and dessert) for only 22 euros.
Over on Rue Lamarck is Le Grand 8 (8 Rue Lamarck), which serves classic French dishes and boasts a massive wine list. The restaurant is less than a minute's walk from Sacré Coeur and thus, the perfect place for a pre- (or post-) sightseeing stop.
Everyone knows the Moulin Rouge, Montmartre's infamous cabaret which inspired an Oscar-winning film of the same name. But not as many people know of Le Petit Moulin (17 Rue Tholozé). It is a hidden gem. The owners work with local producers to create an incredible menu of fresh, local fare. The lunch menu is a bargain, and the food is even better.
This being Paris, libations are in no short supply in Montmartre. At Cave des Abbesses (43 Rue des Abbesses), you'll find a bar and a nice supply of wines for sale to peruse at your leisure. In the evenings, many area residents gather for cheese, wine, and neighborly discourse. At Cave Marcadet (157 Rue Marcadet), there is a fine selection of affordable wines. Beer can be found at People's Drugstore (78 Rue des Martyrs), which boasts a varied selection and a great value for your euros. The best part about the drugstore is the chessboards set up in the shop, where local residents come to play chess. On occasion, you'll find chess tournaments between friends (enjoying a beer bottle or two) outside on a nice day.
In the wise words of celebrated American chef, Julia Child: "In France, cooking is a serious art form and a national sport." And lucky for us, so many people – no matter where we come from – can benefit from France's greatest art and most celebrated sport.
This article was co-written by Anne McCarthy and John-Paul Fortney.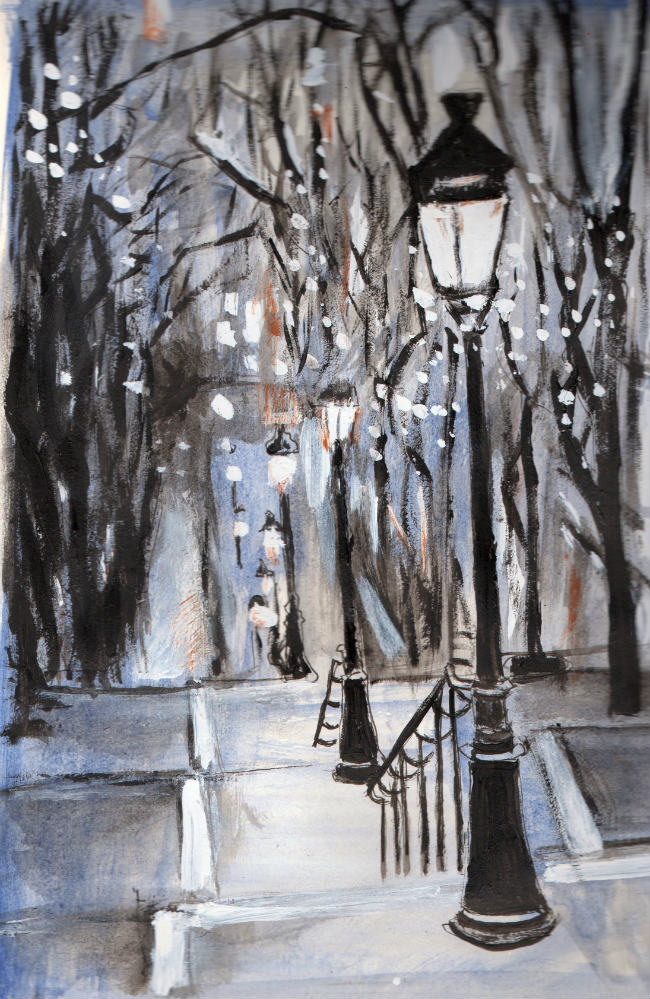 Photo credits: Basilique du Sacré-Cœur de Montmartre by Edgardo W. Olivera/ Flickr; Staircase in Montmartre by Jean-François Gornet/ Flickr; Montmartre painting by Charlie Hawksfield