France News Daily: September Gastronomy Festival Offers 2-for-1 Gourmet Dining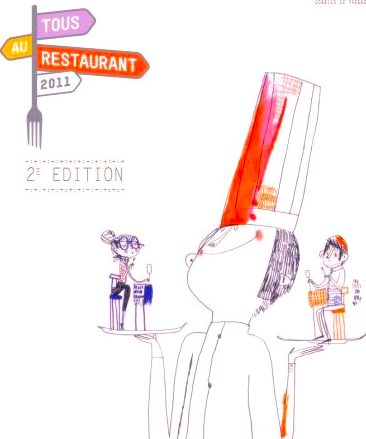 Fête de la gastronomie returns in September with 2-for-1 gourmet meals during "Tous au Restaurant" promotion throughout France
Dali Wiederhoft
BonjourParis France News Daily
Paris, July 4—Francophiles, culinary travelers and foodies making autumn travel plans to France may wish to note that a second Fête de la gastronomie (Festival of Gastronomy) has been scheduled for September 19-25. Gourmet restaurants around France are still signing up, but the line-up is already impressive and when else can you grab a 2-for-1 deal at restaurants headed by some of the world's best chefs?
French super chef and international restaurateur Alain Ducasse cooked up the 2011 theme of "Tous au Restaurant" or, in English, "Everyone to the Restaurant." Participating celebrity chefs joining Ducasse include Christian Constant, Guy Martin, Thierry Marx, Anne-Sophie Pic and Christian Etchebest.
In press materials issued by no less than Frédéric Lefebvre, French Minister of Economics, Finance and Industry, the idea is to promote French cuisine and terroir in a way that allows all comers to enjoy haute cuisine without pretense.
Advance reservations are a must; last year over 80,000 plates were served at 1,000 restaurants in France. Place reservations by phone or online at the official event website starting  Wednesday, September 7.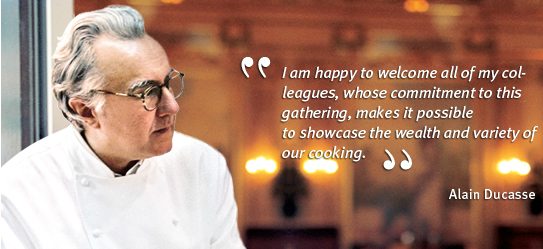 Ducasse told Reuters his Paris restaurant Benoit will serve a four-course meal with desert for a cost of 70 euros total for two dinners.
"Gastronomy in France probably only concerns about 5 percent of the restaurant-going population," Ducasse said. "Really, it should interest everybody: that's what this operation is about."
Paris Match described other events, such as a culinary treasure hunt in Paris, open kitchen tours and a wine tasting.
As of publication date, here is a list of participating restaurants.
Not yet subscribed to BonjourParis? Sign up for your free subscription & we'll send you 50 original stories, news, recipes and travel photography every month from your most complete online France travel & francophile lifestyle eZine. RSS or email.
Did you know you can buy travelers' essentials like guidebooks, cameras, luggage, travel totes plus imported gifts for francophiles at our BonjourParis Amazon.com Boutique? You benefit from competitive pricing and speedy delivery as your purchases support costs of keeping BonjourParis your most complete online France travel resource. Merci in advance for your support, we appreciate every centime.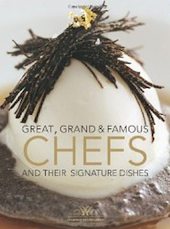 Great, Grand & Famous Chefs and Their Signature Dishes
The profiles & stories of 20 of the world's greatest chefs & how they influenced 20th century haute cuisine. Biographical essays, photos, signature dish recipes & more. Includes Paul Bocuse, Alain Ducasse, Joel Robuchon, Thomas Keller, Gordon Ramsey & more international celebrity chefs.

One-stop shopping for air, hotel & car rental deals:
To rent a car with a 5% discount for BonjourParis.com readers, click Auto Europe Car Rental
To buy international flights, click Auto Europe Flights
Leave a reply
Your email address will not be published. Required fields are marked *