The Art of Retail: Paris Museum Shops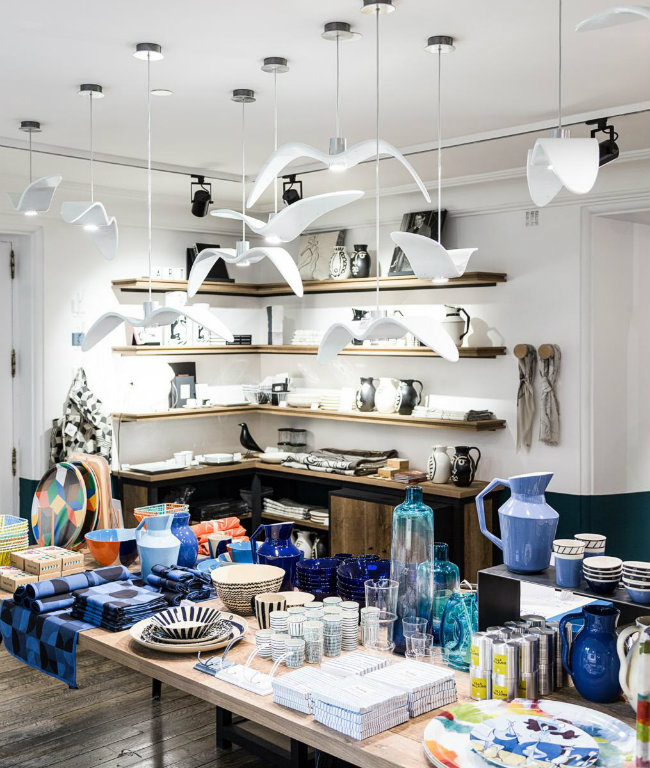 With its boutique-lined streets and elegant department stores, Paris is truly a shopping mecca. Among designer stores and historic markets, museum shops can easily get overlooked, but there are several that are worth exploring. Note that many of these shops have websites where items may be purchased online.
Musée Picasso (4 rue de Thorigny, 75003). Closed Mondays
The Picasso Museum reopened in 2014 after renovations, and its new gift shop followed in 2015. Nestled across the street from the museum, the boutique features jewelry, books, children's gifts, and unique art and design pieces, along with Picasso-themed products. The warm and inviting space has the feel of an artist's studio with the style of a modern concept store.
Musée des Arts Décoratifs (107 rue de Rivoli, 75001). Closed Mondays
Like the museum itself, the shop at the Musée des Arts Décoratifs showcases decorative arts with an emphasis on design and craftsmanship. Its well-curated selection of art and accessories includes everything from designer tablemats to statement necklaces. Many pieces are related to current exhibitions at the museum. The book section has an impressive range of fashion titles and much more.
Centre Pompidou (Place Georges-Pompidou, 75004). Museum closed on Tuesdays
The boutique at the Pompidou Center features an extensive book collection with a focus on art, architecture, and design. Whether you're looking for a Le Corbusier coffee table book or a Matisse activity book for children, this is the place to go. Between the two shops on the museum's ground floor, you'll find art-inspired accessories, home décor products, and books for all age groups.
Musée Guimet (6 Place d'Iéna, 75116). Closed Tuesdays
The Guimet Museum houses a large and exceptional collection of Asian art. Its gift shop may be small in size but it amply reflects the diversity of the museum, with pieces from across Asia. You can find everything from Japanese bowls and Cambodian silk shawls to sculptures from China and India. It's a must-visit boutique for Asian art and décor pieces.
Grand Musée du Parfum (73 Rue de Faubourg Saint Honoré, 75008). Closed Mondays.
The newly opened Grand Musée du Parfum, as its name suggests, is dedicated entirely to perfume, so it's only natural that its boutique offers a range of fragrances. This innovative gift shop includes a robot that retrieves your perfume from the shelf. After touring the museum to learn about the history of perfume and how it's made, you'll be well equipped to pick out a suitable scent.
Photo credit : The boutique at the Musée Picasso. Photo: ©Yann AUDINO
Leave a reply
Your email address will not be published. Required fields are marked *